Panagraph, in an effort to keep things as easy to use as possible, has reduced the image manipulation to three simple gestures. A two finger hold and pinch inwards will "scrunch" the photo, breaking the source image into a multi-image mosaic and pushing the centre inwards, a two finger hold and pinch outwards will "grow" the image by pulling it towards you, and a single finger hold and swipe will "gravity swipe" the image, staggering the multi-image mosaic.
The different gestures can be combined together in sequence and with a little experimentation it is possible to create some compelling images. The transformations may appear relatively simple within the app, but in processing terms they are complex, requiring high-RAM operations that push up against Windows Phone's memory limitations.
In addition to the gestures, there are two other important controls that are accessed from the app's menu. The first of these, "toggle background", switches between a white and black background, while the second, "toggle grid", switches between border and borderless photos. Both of these can substantially change the feel of a composition and, as with the gestures themselves, it's worth experimenting to see what style looks most pleasing to the eye and works best with a given source image.
Also built into the app is the ability to apply a filter to a composition. This functionality is based on the filter set provided by Nokia's Imaging SDK and does allow for additional creativity, though imaging purists will likely wish to stick to unfiltered images.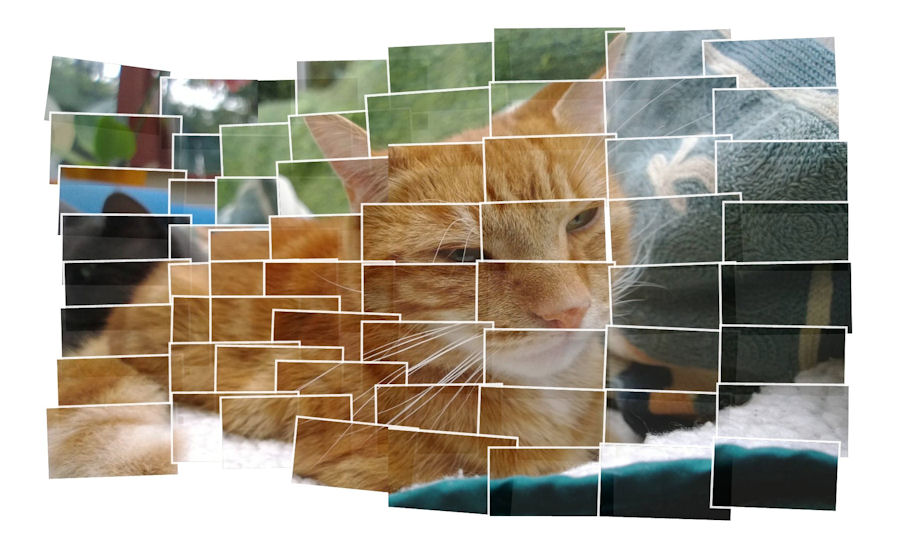 Once you have created a composition to your liking, the image can be saved, exported, or shared to Flickr. Exported images are saved to the Photos Hub, making it easy to send your creation to friends and family by email, or share them with the world via your preferred social network. Created compositions are saved non-destructively within the app, which means you can return and continue editing , or completely revert an image at a later date. This is similar in implementation to the technique used by (e.g.) Nokia Smart Camera and Cinemagraph apps, although unlike the Nokia apps, Panagraph's images are not listed in the Camera Roll.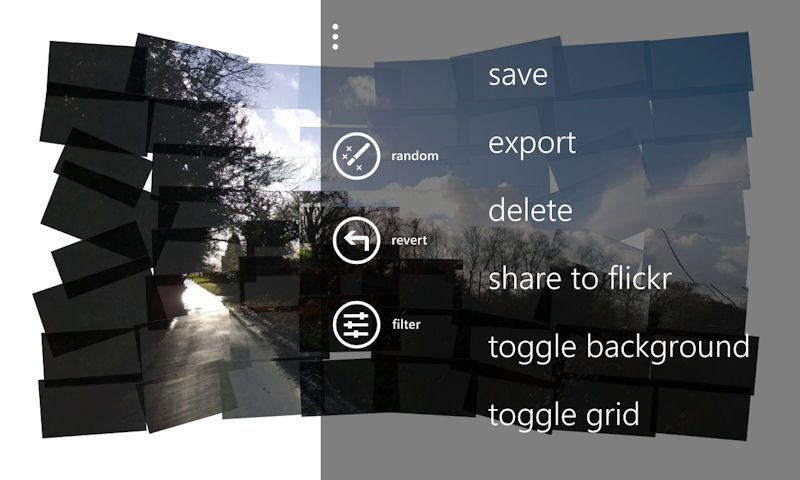 At first glance, Panagraph feels a bit gimmicky, and it would be easy to dismiss the app as a variation of the simple filter-and-forget style of image manipulation. However, Panagraph stands out as something a bit different, both because of its more advanced techniques and the degree of thought that's gone into the user interface. It's also notable for being one of very few apps that uses the full resolution of the Lumia 1020's camera (i.e. full resolution version of image used as starting point). In technical terms, it may not be quite as clever as Nokia Refocus' depth maps, but seeing on-the-fly transformations and manipulations working on a smartphone is visually very impressive.
In its current incarnation, the app is also a little buggy (e.g. crashes when opening existing images and slow performance in loading Photo Hub thumbnails), but it's worth persevering as some of the example images in this post hopefully show. We would also expect some of the glitches in Panagraph to be fixed before the app receives a global release.
More than anything else, Panagraph, like Nokia Refocus, is a great example of the potential of computation photography, enabling a cameraphone to do things on-the-go that just aren't possible with a conventional camera (digital or analogue). Whether this particular implementation is of interest is a matter of opinion, but it's not difficult to appreciate the inherent potential of marrying a high quality camera with a powerful computing system.
The first 10 years of cameraphone development have been all about about improving camera hardware in step-by-step increments, and while there is, of course, still room for improvement here, it feels like we're getting increasingly close to a "good enough" plateau, especially in high-end devices. That's why advanced computational techniques, for which Panagraph could be described as an early signpost, will be a major part of the next 10 years of cameraphone enhancements.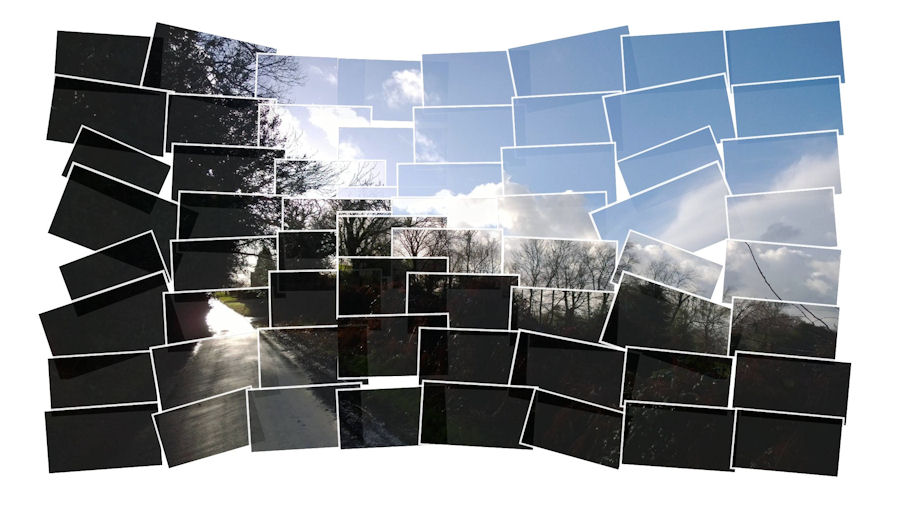 Windows Phone Store description:
Panagraph is a powerful photo app with a twist. Use multi-touch movements to create unique Hockney inspired images in an experience that is as easy as taking a picture.

Take a photo using the camera or import your own image, start experimenting and add filters to create your own Panagraph.
Panagraph is a free download from the Windows Phone Store. The app is currently only available in the United States, Australia, and New Zealand. The app will be released globally at a future date, but if you can't wait for that then it is possible to use the region change workaround to get access to the download (i.e. temporarily change region settings to one of the above countries in the Windows Phone Settings app before trying to download the app).
The Panagraph app was developed by Matchbox Mobile on behalf of Nokia.