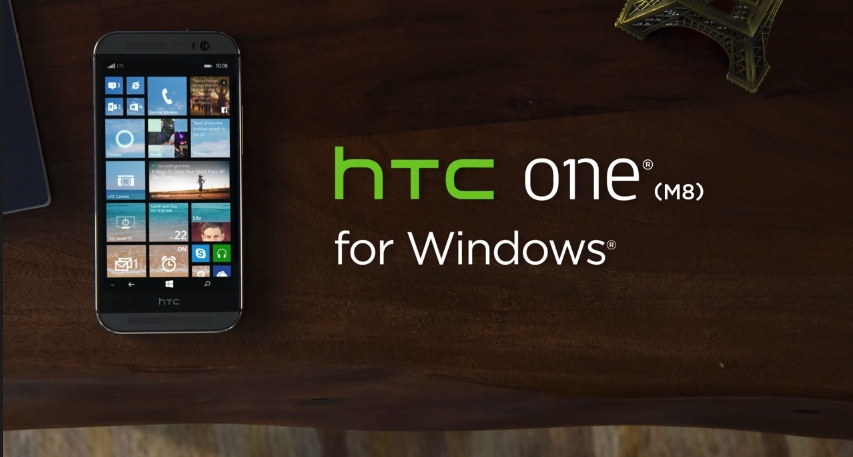 The HTC One M8 for Windows (Phone) should be available tomorrow in the USA on Verizon, and includes the following specifications (apart from the OS, identical to the Android release):
Windows Phone 8.1 Update 1 (the first Windows Phone to ship with this, if true)
160g, 146 x 71 x 9mm
2.3 GHz quad-core, Qualcomm Snapdragon 801
32GB internal storage
micro SD expansion (up to 128GB)
2GB of RAM
5" 1080p HD, Super LCD3 display with Corning Gorilla Glass 3
(Sealed) 2600 mAh battery
4MP HTC 'UltraPixel' main camera, plus secondary 'depth field' camera and 'UFocus' feature
5MP front-facing camera
uses nano SIM
Front facing 'Boomsound' stereo speakers
Blinkfeed news and feed aggregator application
HTC Dot View case
There's also, reportedly, support for HTC's Dot View case, allowing you to interact with the device when the case is closed. The accessory will let you see who is calling, to accept or reject the call and, by swiping down, you can access Cortana.
The 'HTC One for Windows' is 'exclusive' to Verizon Wireless and is available for $99 with a new contract or $30 with Verizon Edge.

A very interesting addition to the Windows Phone stable for mid 2014. We've seen a lot of Far East licensees launch devices, but this USA-launched phone stands by far the best chance of making it to other carriers and countries, at least from our European point of view.
The One (M8)'s specs aren't totally dissimilar to those of the existing Nokia Lumia 930, with the card expansion, speaker set-up and Dot View case being the main differentiators, other than the materials used. Plus the camera, of course.
For those that are wondering about the 'Ultrapixels' and 'depth field' camera, I've tested these at length in the Android world. The theory is that larger pixels enable better low light performance, but in practice, the resolution just isn't high enough for any kind of decent resolution once you start cropping or editing photos - almost every reviewer has ended up being a bit disappointed. Low light imagery is indeed quite good, but arguably not as good as that from Nokia's higher resolution OIS-assisted phone cameras.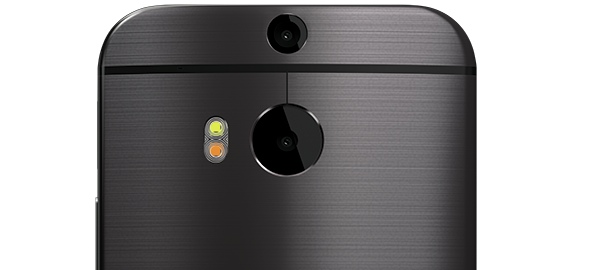 The depth camera is interesting, providing extra information for the software to process images if needed, artificially (bokeh) blurring parts of the image away from the user selected 'focal point'. It's a kludge, but no more so than Nokia's also messy Refocus system, which works very differently. To be absolutely honest, neither system gets close to real, detailed depth of field of a close-up subject created by decent optics and a knowledgeable user.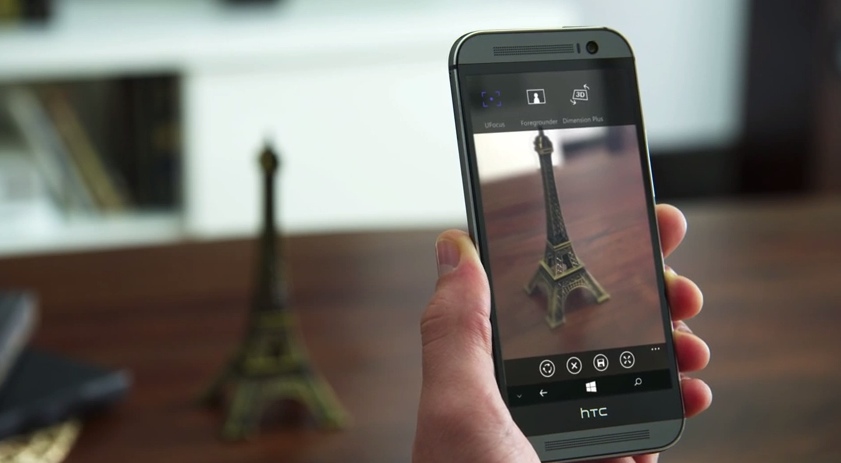 We'll report on future One (M8) launches across the world in due course. It's not known how long the current 'exclusive' arrangement is valid for. AT&T in the USA has already said that it will offer the device in the future - my guess is three months exclusivity and then it's open season.
I'm puzzled over the OS version being used though - the video below (and hands-on reports at the event) talk about Windows Phone 8.1 Update 1 being used out of the box - forgive me, but isn't this OS version still in early testing, via the likes of the Developer Preview programme? Maybe HTC simply has a lot of confidence in the OS's stability now? Comments welcome!
PS. Verizon already has up a promotional video for the HTC One (M8) for Windows: