Interestingly, as usual, the version numbering on the phone is totally different (go figure). No doubt it all makes sense at Redmond!
One huge caveat is that this isn't a simple update-in-place, as you'd expect. A bug in the update procedure means that '10136' only installs over vanilla Windows Phone 8.1, so you'll have to:
use the Microsoft recovery tool here to take it back to 8.1
when prompted, install the small stability update (the one that fixes random reboots)
when prompted, install 8.1 Update 2
when prompted, install the small Insiders provisioning update
After you've done all this (which will take a good hour in real time) then 10136 will start being downloaded.
Such is life on the bleeding edge though, and if you've been using previous builds as your main device and don't have proper backups and synced data then you're probably not right for the Insiders programme!
A quick overview of the improvements:
search bar above the apps listing
People hub now swipe-friendly
more transparent live tiles
Cortana has been overhauled and now works in a dark theme
most Windows Phone applications are now accessible through the new Store app/system
everything's now faster and more responsive
enhancements to the Edge browser
more applications now support 'split screen', i.e. two panes, in landscape mode on compatible (read larger screened) devices
visual refresh of the task switching carousel
comprehensive user experience enhancements in terms of UI elements and controls
Photos and Camera improvements (see below)
one-handed optimisation on 5"-screened (and above) devices (see below)
Warning: this is a big firmware update and will itself take well up to an hour to complete. And make sure you start with a full-ish battery!
From the Microsoft blog post announcing the update (and make sure you also read the various 'known issues' too!):
For those of you that do choose to make the jump to this build it is SUPER IMPORTANT TO READ THIS: At the end of the upgrade the Lock screen will appear frozen without the date and time for up to 10 minutes. Please be patient and let it sit – eventually the date and time will appear and it will allow you to unlock your phone. There is a post-upgrade migration status screen missing, which normally would show you that it was making progress. If you get impatient and restart or mess with locking/unlocking your phone, you'll wind up in a funky state – so just relax and let it do its thing...

....Photos and Camera improvements: In the Photos app, tap on a month to get a list of months so you can quickly "jump" to photos you may have taken a while ago. You can also now double-tap to zoom on a photo. The Photos app also comes with performance and reliability improvements. If you're running this build on a Lumia 640, 640XL, 930, Icon, or 1520 – check out the Lumia Camera Beta and make it your default camera app. The Lumia Camera Beta is the same app as the new Windows 10 Camera app but with additional features that light up based on Lumia hardware. Let us know what you think!

One-handed use: if you have a device with a screen of 5 inches or greater, it's now easier to use your device with one hand. Press and hold the Start button and your screen will slide down so you can reach items at the top of your screen. To slide the screen back up, tap the black space at the top of the screen, or press and hold the Start button again. One-handed use will also naturally time out after several seconds and return to your regular view.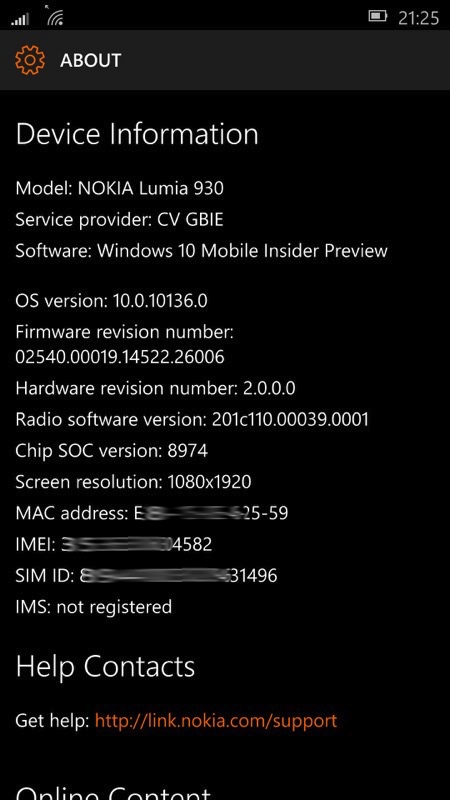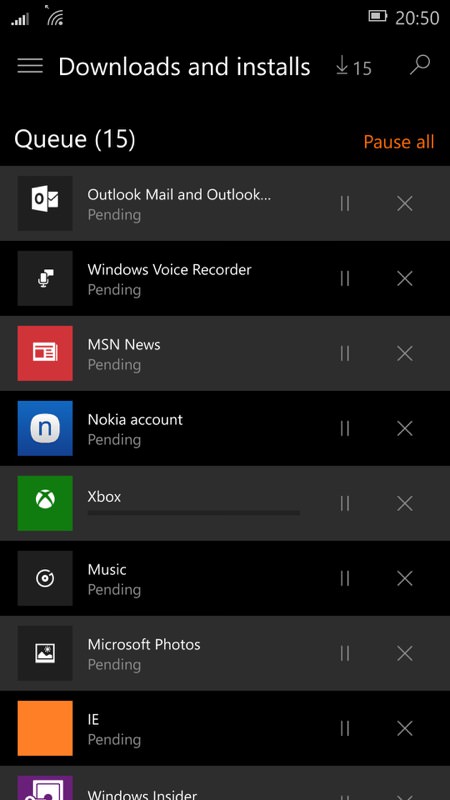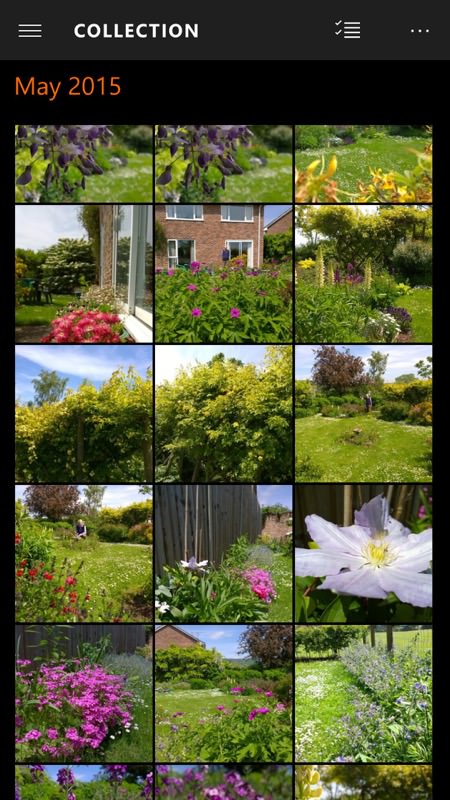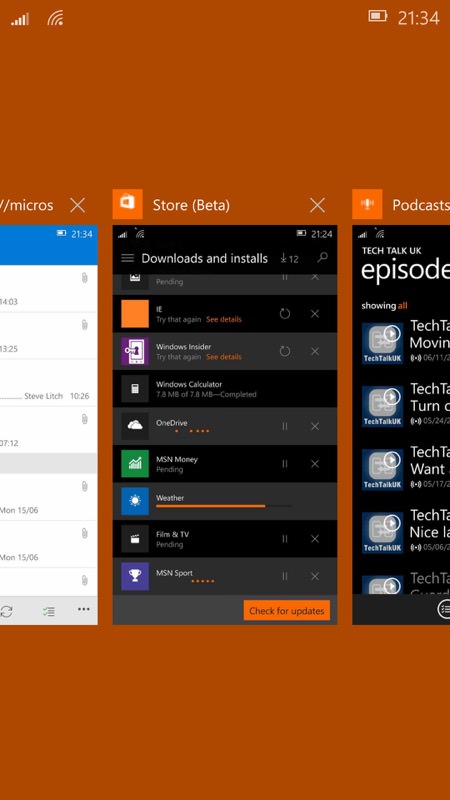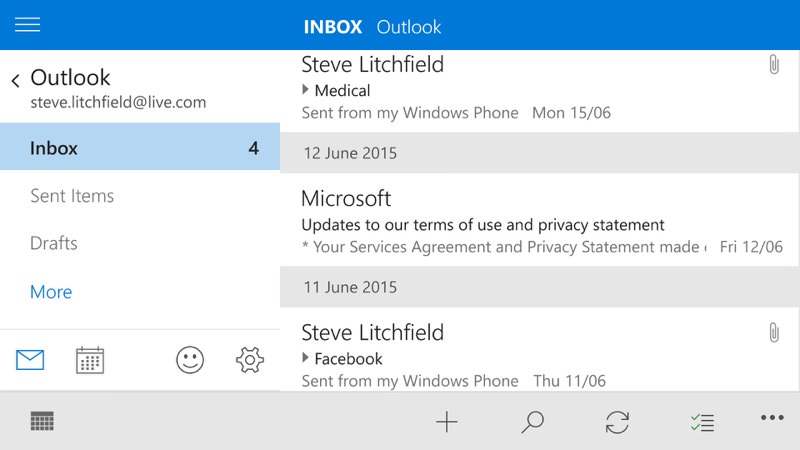 PS. Note that if there's a catastrophic problem with the new preview, it's possible to get back to the previous Windows Phone 8.1 Update 1 using the (aforementioned) Microsoft recovery tool here.
PPS. As of today, I'll be looking at living with Windows 10 Mobile as a day to day phone. Watch this space!