Of course, it still rankles, five years on, that Google never put a single bit of effort into an official YouTube client for Windows Phone or Windows 10 Mobile - and indeed actively blocked Microsoft's efforts in building a good tool itself. But hey, we're not short of really decent third party YouTube apps, so it's hard to feel too sad.
The full and official changelog for Awesome Tube for v6.15(063) is:
New fluent design for Windows 10. I've made major changes to the app. Thanks for supporting from the beginning
[Design] - More transparent, minimal, simple and smoother
[Video] - Support 21:9 ratio
[Live] - Now able to seek to earlier position in live videos
[Ads] - I'm sorry but I need things to buy coffee, you know. Ads in player will automatically disappear after shown for 15s. Add 1 banner ad at top right in play panel
[Fix] - Tap to play/pause only work when all controls visible
[Fix] - Double tap to go to fullscreen
[Fix] - Cursor does not hide in fullscreen mode
[Fix] - Some weird links in description
[Change] - New way to enable caption
[Change] - New way show playing playlist
[Change] - Title text now selectable
[Change] - Add more donation options
[Change] - Add more themes
[Change] - Add video resuming option
I should add that I'm not at all bothered by a few extra ads appearing for people who have downloaded and not paid up - every developer needs some income to justify all the long hours of coding.
Here's the new version of Awesome Tube in action on my AMOLED-screened Alcatel IDOL 4 Pro - it looks amazing and is very smooth in operation: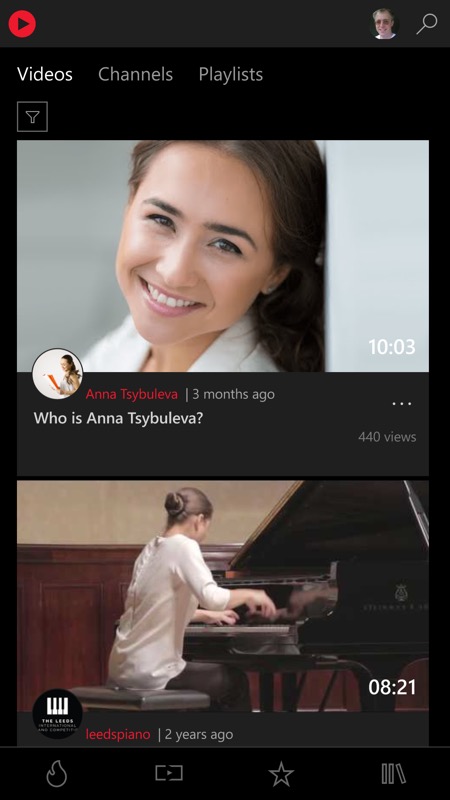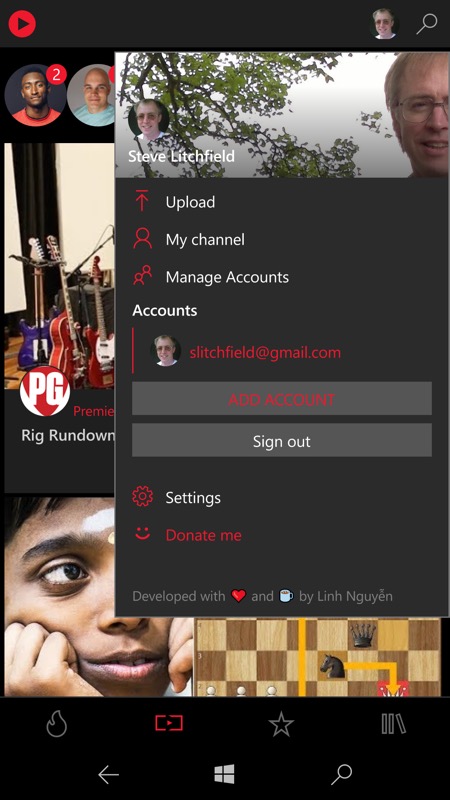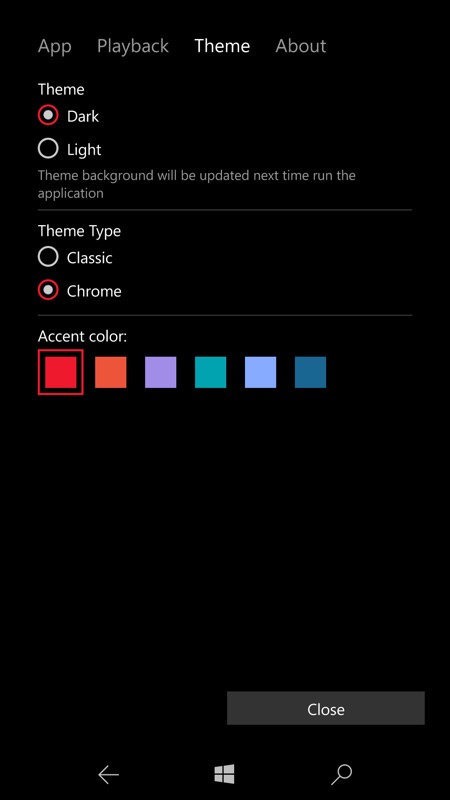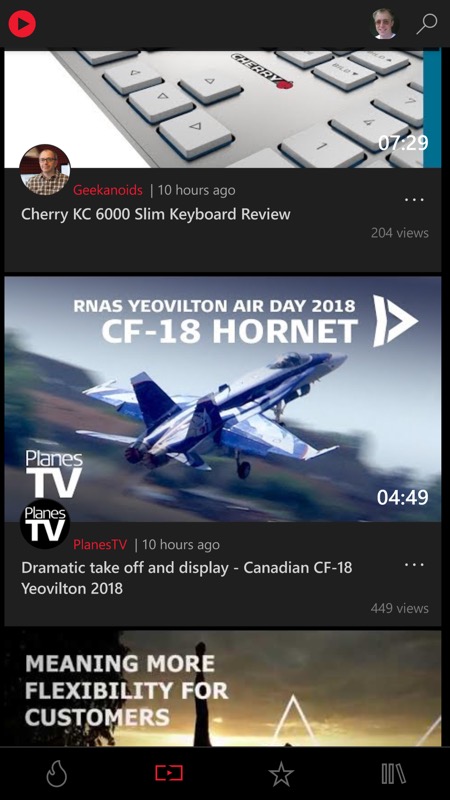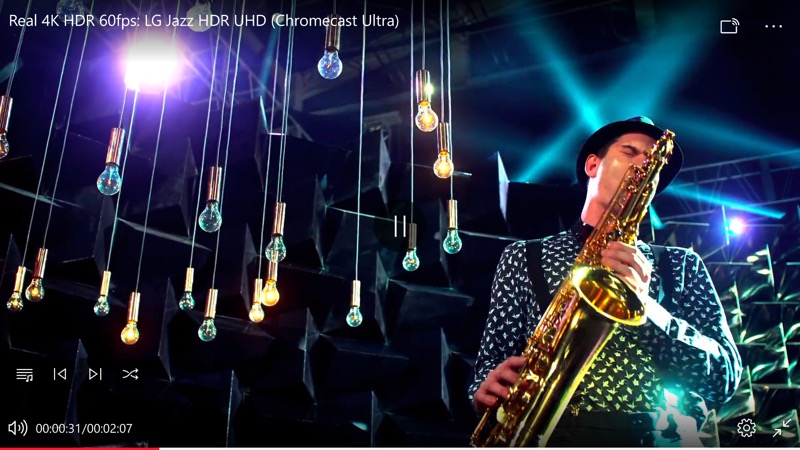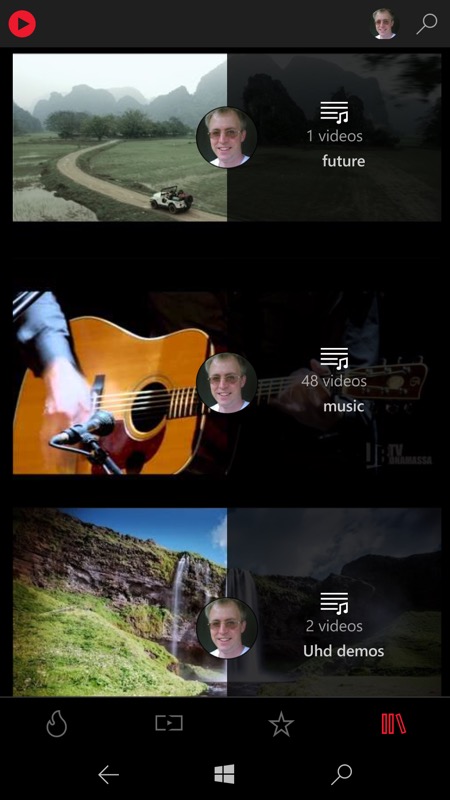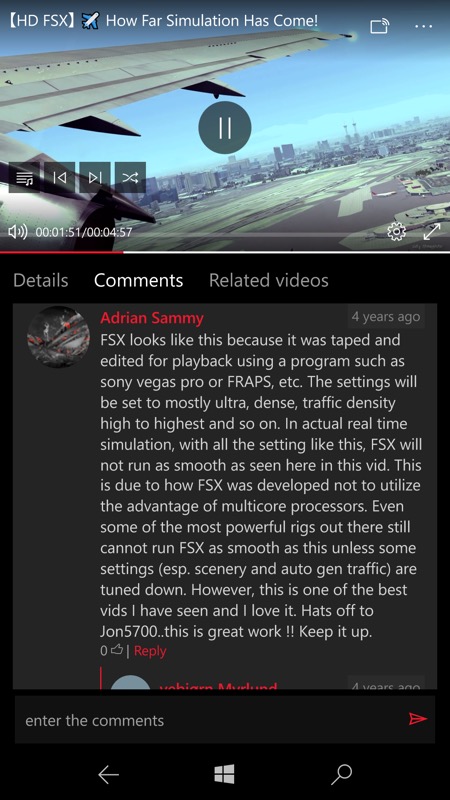 The title of 'my favourite YouTube client for Windows 10 Mobile' keeps shifting, but I think Awesome Tube just has the nod at the moment. Highly recommended. (And let us know how it runs on more budget Lumias?)
You can grab Awesome Tube UWP in the Store here - removal of the in-app adverts is a small IAP, as mentioned above. Look, just pay up and buy the developer a small cup of coffee - show your support for UWP app development for Windows 10 Mobile!