Here's the official (summarised, across multiple weekly versions) changelog for v2.2.1850 (some of which is for the UWP app when run on a Desktop, with mouse and larger display):
Sort pinned chats from Settings > Advanced.
Clear recent stickers from Settings > Stickers.
Listen to voice and video messages in 2X mode if you're in a hurry.
Select multiple messages faster using your mouse by dragging them.
Quickly send files to any existing chat by drag & dropping them to it in the chats list.
Shared media page has been redesigned and you can now access music and voice messages from it.
Browse for sample wallpapers in Settings > Appearance > Chat Background.
Check if there's any activity at a glance with the new activity indicator in the chats list.
Dark theme has been slightly improved.
More notifications settings.
To play GIFs in full screen and video messages with audio turned on, just click on them.
You can now play any received or sent video in PiP mode.
Use the new rich context menu to format messages with bold, italic, monospace and links.
The app is now optimized for October 2018 Update.
Zoom stickers in the stickers panel right clicking them.
You can now protect your chats enabling Passcode Lock from Settings > Privacy and Security.
Bug fixes and improvements since previous version.
Here are some screens of some of the new features, to give you a flavour: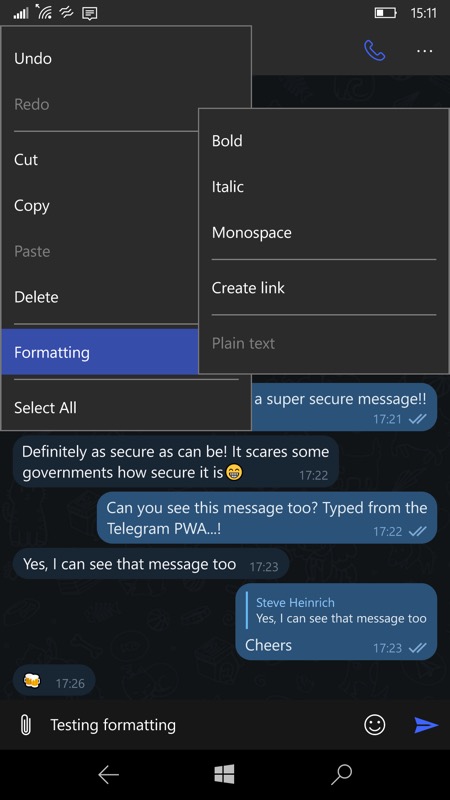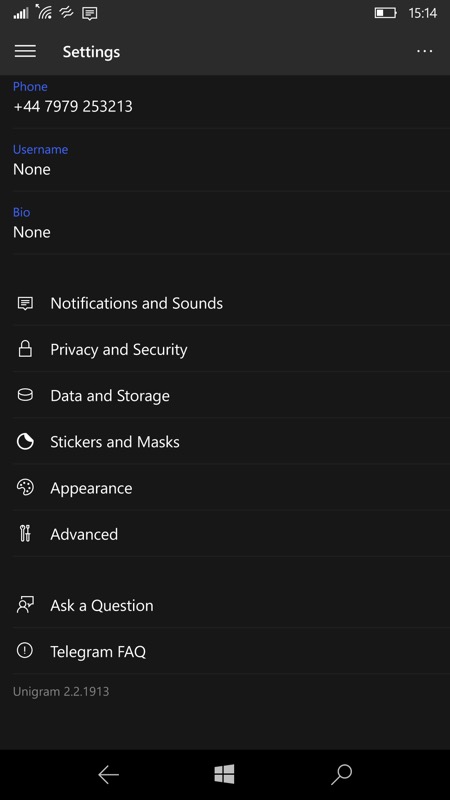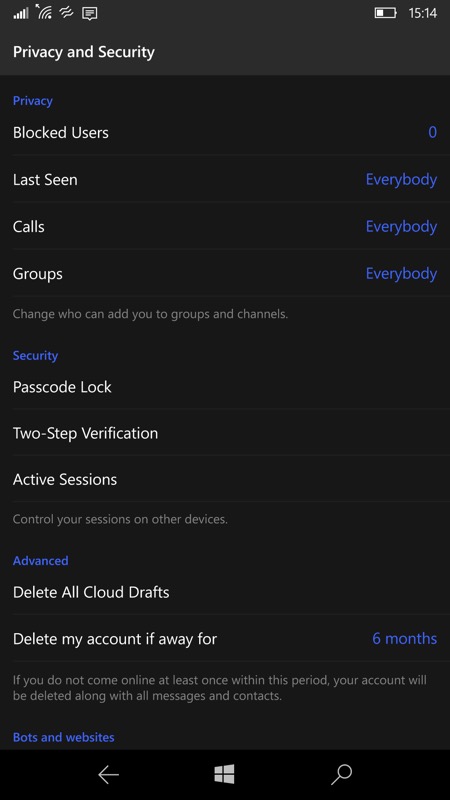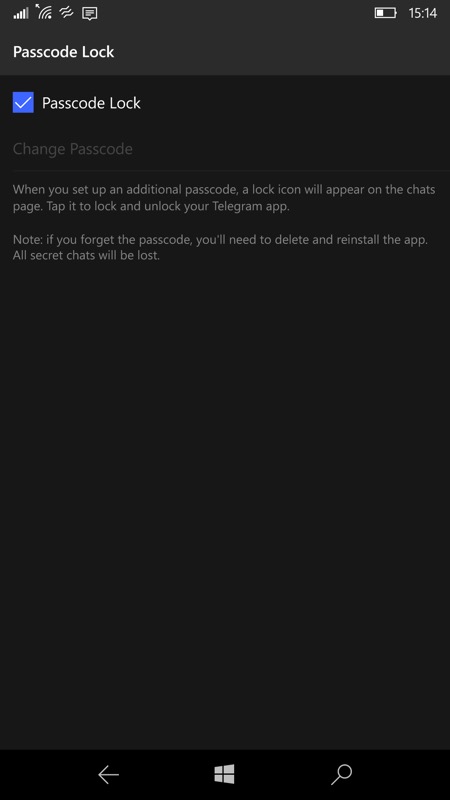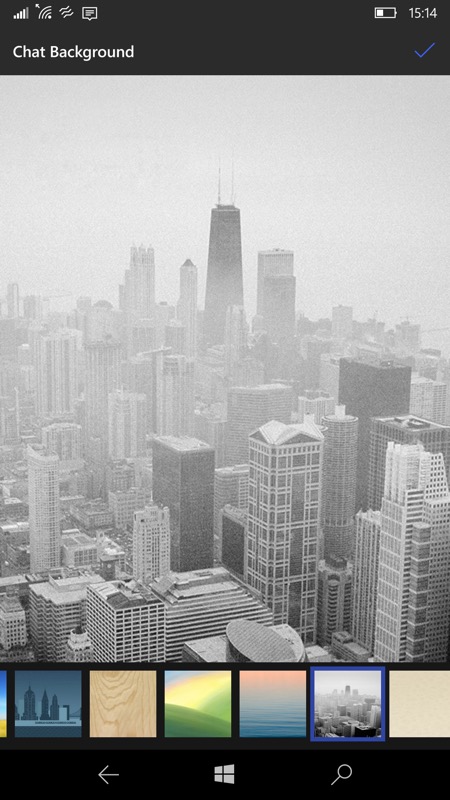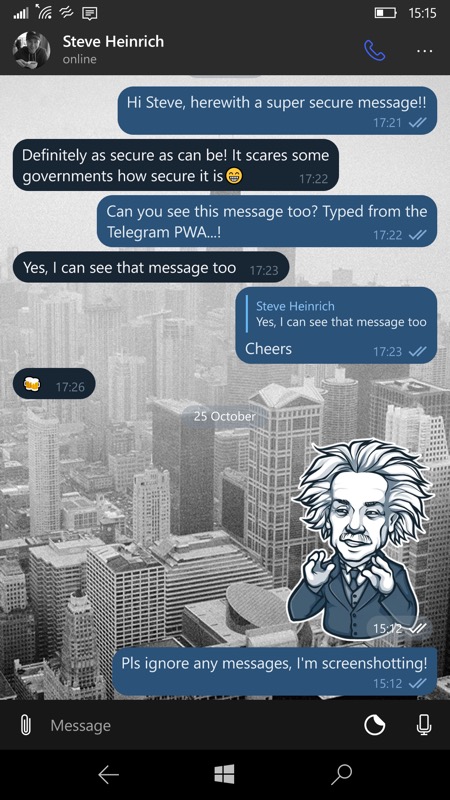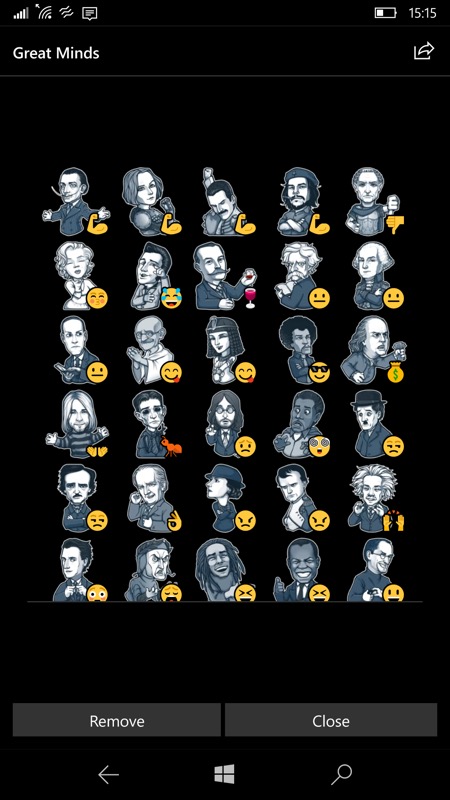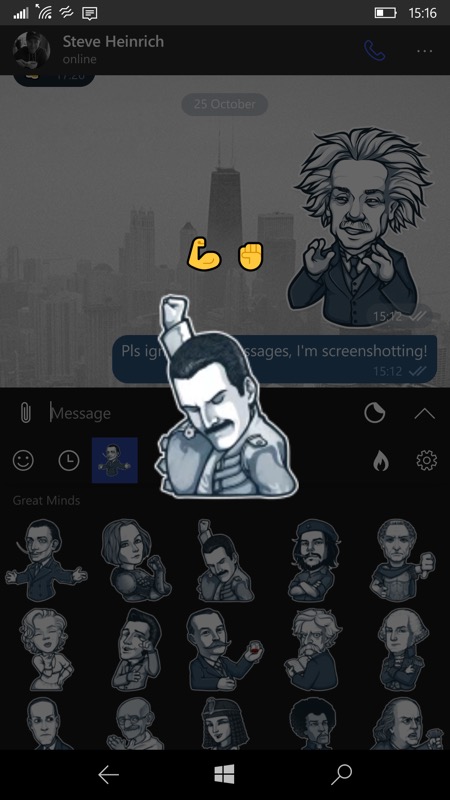 See the Store entry for Unigram X UWP. It's a free download.

Do you use Telegram? Do you rail against people dismissing it as 'just one more messenger'? It does look immensely capable, but the real question is how many of your friends and family you can convince to use it, surely?