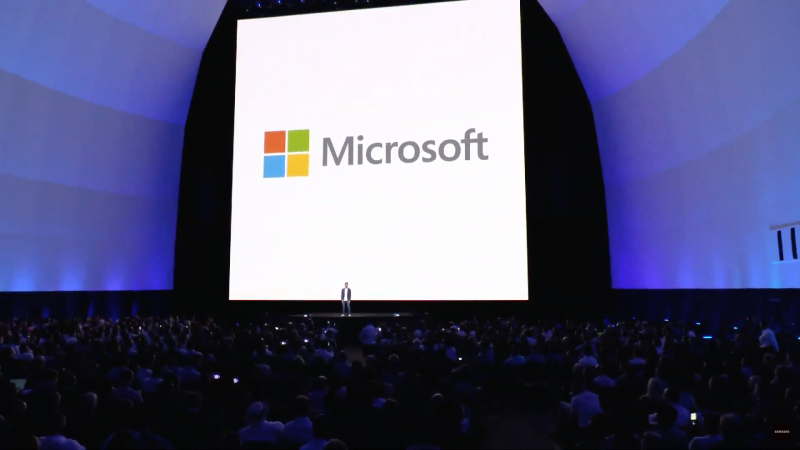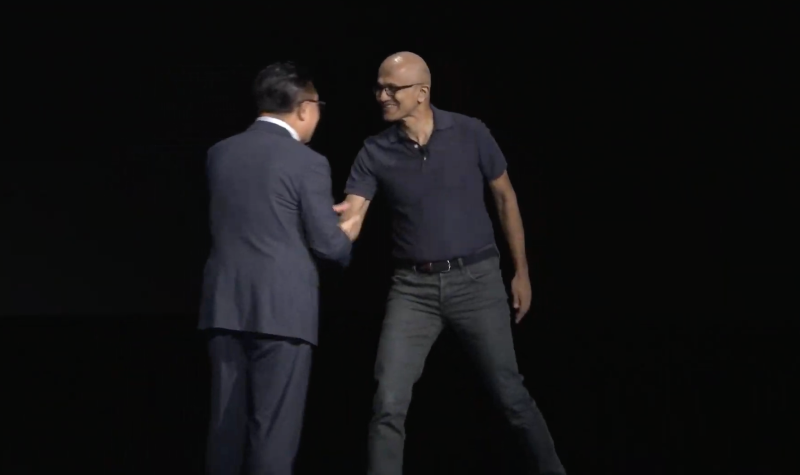 So not directly Windows 10 Mobile-related, but worthy of a news post here as the productivity-centric Galaxy Note line is always a prime contender for the Android phone to pick up after finally abandoning a Lumia, for example. And a surprising amount of Microsoft stuff can move with you.
At the event, Microsoft:
Demonstrated the now pre-installed 'Your Phone' system (reviewed by me a couple of days ago), letting users control aspects of their Note 10 from their Windows PCs, including direct access to Google Photos. They also had the 'Phone screen' system working, possibly because they were using Samsung laptops with Bluetooth LE...





Announced that Samsung Gallery (photos and videos captured on the device) will 'soon sync directly with OneDrive', giving an extra cloud backup and access option, i.e. if you'd rather use this than Google Photos (perhaps because you have more space in the cloud with Microsoft and Office 365?)

Confirmed that many Microsoft applications are pre-installed on the Note 10, including Office (Word, Excel, PowerPoint), OneDrive and Outlook.

Demonstrated Microsoft's applications working with Samsung's (Continuum-like) DeX system, where you plug in the Note 10 (or any previous DeX phone) to a HDMI cable or USB Type C hub, to a monitor for a true desktop 'PC' experience.
I've covered my picks for the best Android smartphones for ex-Windows Phone and Windows 10 Mobile users here, and I guess the Note 10 will now be a contender. But do note the omissions for this 'next generation' Note from Samsung:
no microSD expansion (beloved and expected in Windows phones from the last five years), at least on the smaller 6.3" screened variant
no 3.5mm audio jack (many uses and present in all Windows-powered phones)
no bio sensors (heart rate, Oxygen saturation, etc.), which were present on last year's Note 9, of which more below
no capacitive finger sensor (as on the Alcatel IDOL 4 Pro and HP Elite x3) - instead there's an ultrasonic under-display scanner, which isn't as fast as optical scanners and (on Android) not as fast as capacitive
So, while welcoming today's event and the Microsoft-Samsung partnership, note that the Microsoft applications are all available on last year's Note 9, which doesn't have any of the omissions above and which is available now at not far off half the cost of the new Note 10s...
Comments welcome. Does the Note 10 change anything for you?
PS. I'm still looking forward to trying out all the Microsoft UWP applications running via Continuum on the NexDock 2, and I'll try and arrange a direct comparison between these and the Android equivalents running under DeX. Geeky fun all round!
PPS. For my own thoughts on the Galaxy Note 10, see my latest Phones Show, embedded below: