From the developer, this week:
It's been a long time coming, but myTube 4.0 is finally here! This update comes with loads of new features, changes and improvements for you to enjoy! It's the biggest update in myTube's entire 7 year history!

myTube has been made free to download in version 4.0, with a new in-app product named myTube Pro that will unlock a number of extra features! myTube Pro can be purchased in two ways: a monthly $0.99 subscription, or a single $6.99 lifetime purchase (this will be on sale for $0.99 for the first 24 hours after launch). Patreon subscriber's will also get access to myTube Pro's features at no extra cost.

You'll be able to clip videos into shareable GIFs and MP4s with myTube Pro (PC & mobile only)! Just click the GIF button at the top right of the video player to get started; pick the clip's start time, duration, and finish! Then you can either drag it into another app to share it, or save it to a folder on your device.

myTube Pro will also give you the ability to schedule automatic theme and color scheme changes at different times of the day! So you can have it in light mode during the day and dark mode during the night, or any other set up that you want!

myTube Pro will allow you to pin an unlimited number of items to the side menu as well (it's limited to 10 items otherwise). Additionally, features that were previously donation benefits, including the ability to create your own color scheme and unlimited channel notifications, have been made part of myTube 4.0.
On the subject of the new UI:
The app's UI has been rebuilt from the ground up with a fresh and modern new look! The side menu has been made persistent across the entire app to make navigation easier and more accessible. No more having to go back to the home page before you can go to other areas of the app; everything is now just a single click away! You can also pin videos, playlists and channels to the side menu! Whether there's a video you need to watch later, a long playlist you're progressing through, or just your favorite channel, you can make sure it's just a click away!
And with today's hotfix:
This update fixes a bug that prevented playlist search from working, and a bug that caused audio playback to load the wrong media on Xbox. It also reimplements channel banners via alternative methods, as YouTube had officially removed channel banners from the API shortly before 4.0 launched.

This update adds a "private mode" toggle to the app's settings. When private mode is enabled, the app won't save your watch history locally or send it to you YouTube. This is a feature that existed in 3.0, and is being returned in this update. Unlike in 3.0, private mode will persist after you've closed the app, so you'll need to remember to turn it off when you're ready to.

Finally, if you have acquired myTube Pro, the app will no longer show you the full list of myTube Pro's purchasing options, it will only show the option you've already acquired.

That's all for this update! There will probably be another minor update early next week, then the a major feature update (version 4.1) will come in early 2021!
Some screens of myTube 4.0 in action (note that not all screens can be captured due to DRM issues with the underlying content):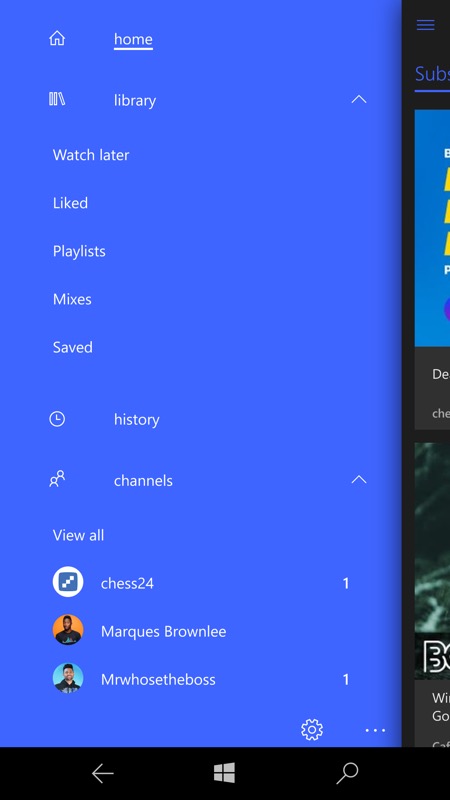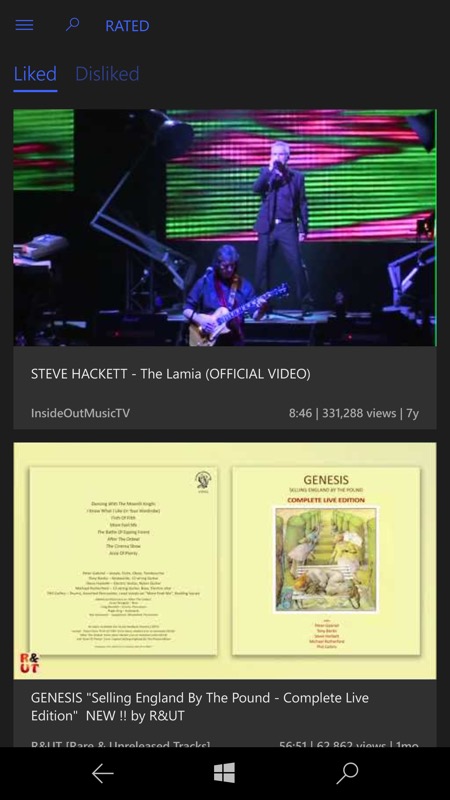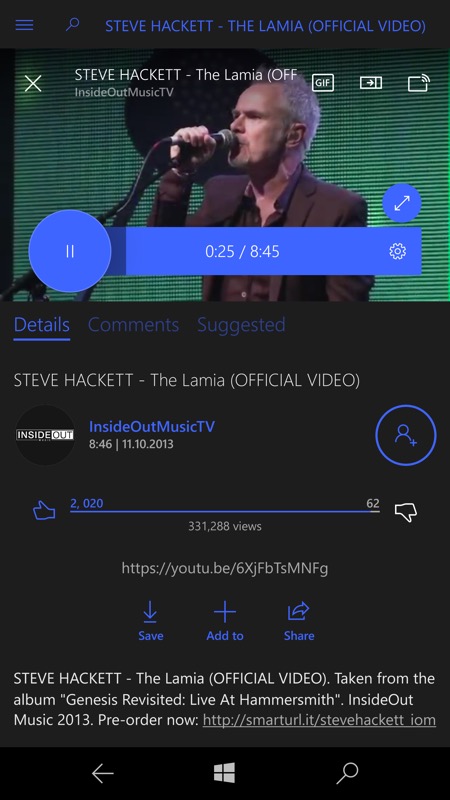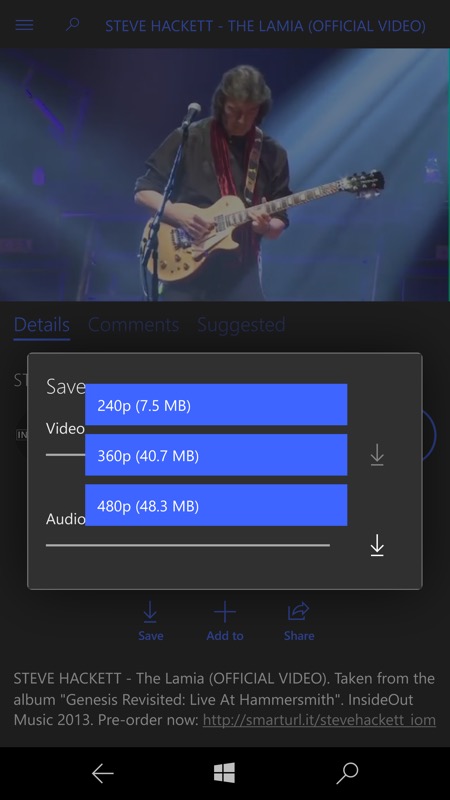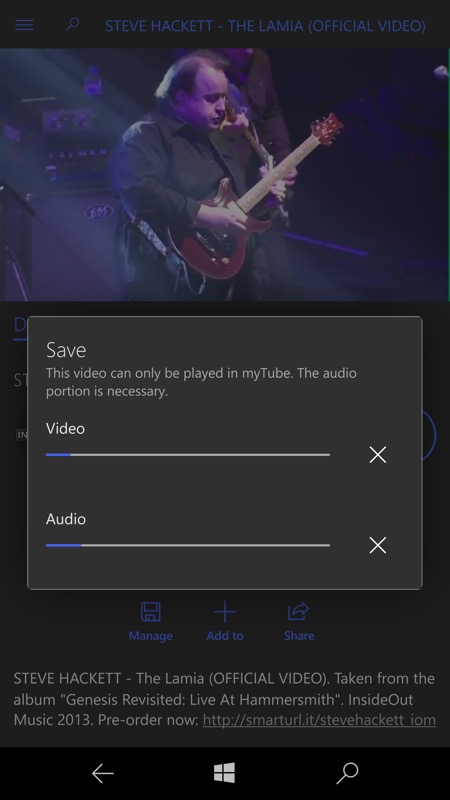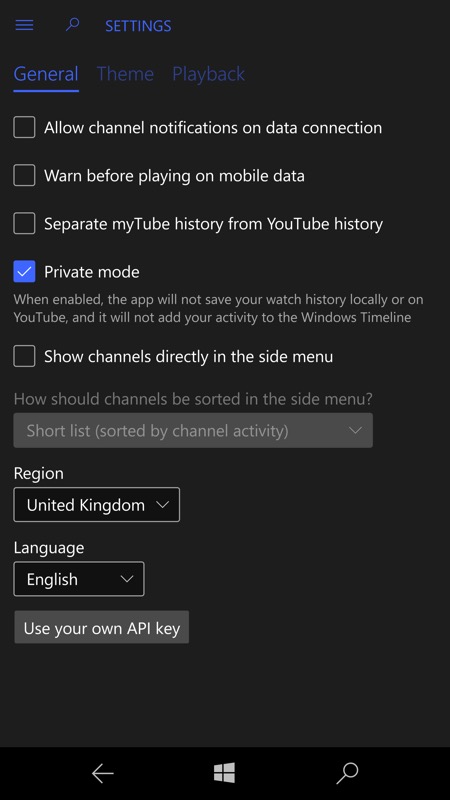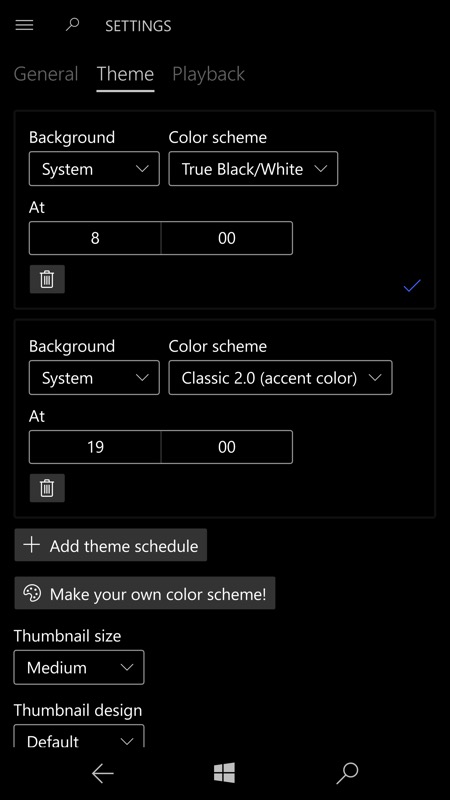 You can grab this in the Store here - and, from there, if you've previously bought the app and upgraded then you shouldn't be bothered by nags - if you have never installed or bought this then now is the time to support a great developer.