* It should also work on Windows Phone 8.1, since Netflix is, after all, an 8.1 Silverlight application. However, because the 8.1 Store is now gone, this is only of interest to people who installed Netflix years ago or who are able to side load applications onto older Lumias.
There's zero information from Netflix on this restoration, but let's not look a gift horse in the mouth. Here's screenshot proof of it all working again, here on my Lumia 950 XL: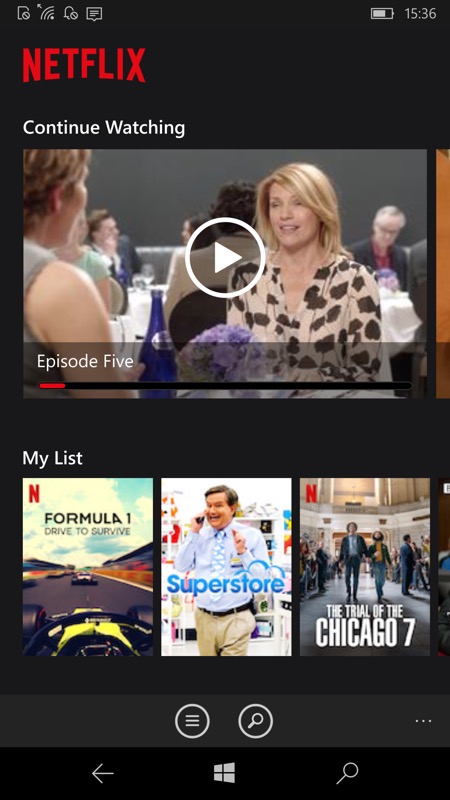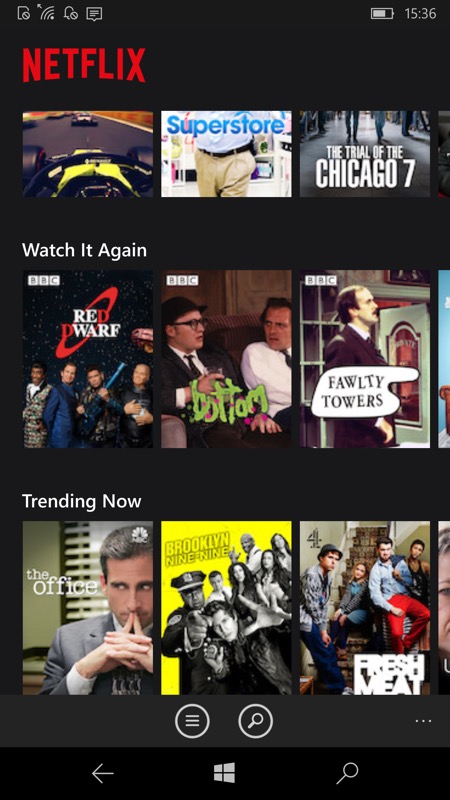 Netflix all signed in and working just fine, in March 2021! Profiles, content, it's all back!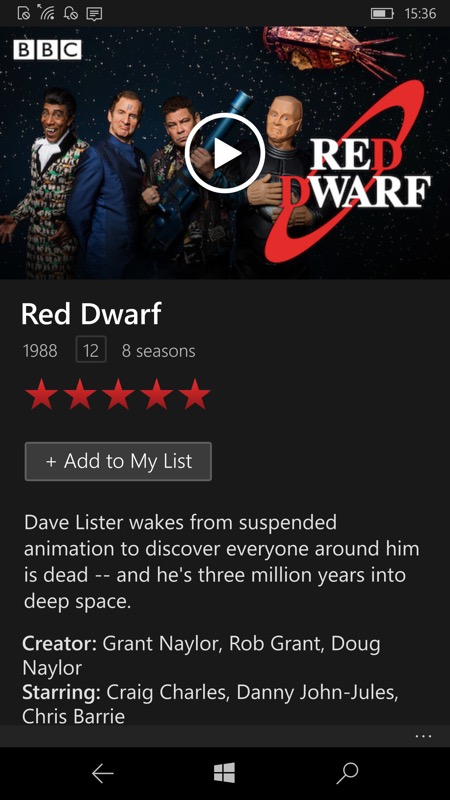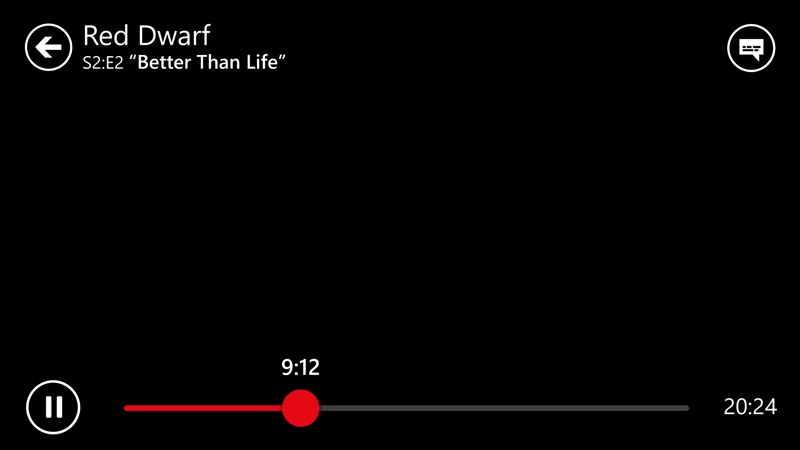 Pretty cool. Of course, there's no indication of when things might break again in the future. Still, it's a temporary feather in the cap of Windows 10 Mobile in terms of keeping up with the streaming world of 2021!
You can grab Netflix in the Store still, if you need the application.