Review:
Rowi
Score:
85%
Twitter is all about the moment. It's all about getting you to your messages. And let's face it, sometimes the People Hub doesn't quite cut it (fx:cough, direct messages). Here's where having a phone built around applications can help out. Rowi is one of many third party Twitter clients, and I've almost settled on it as my Twitter client of choice. Only one thing lets it down, but I can look past that to a genuinely useful application. So should you.
Version Reviewed: 1.5.0.0
Buy Link | Download / Information Link
I've no doubt that the People Hub we see next year will be vastly improved over what we have now - just as the Mango People Hub is a step up from that found in NoDo and 7.0, what appears in Tango, Apollo and beyond will provide more functionality and use out of the box, especially around social network integration. Yet there will still be a need for third party clients providing another way into various sites and services and using every feature of the network.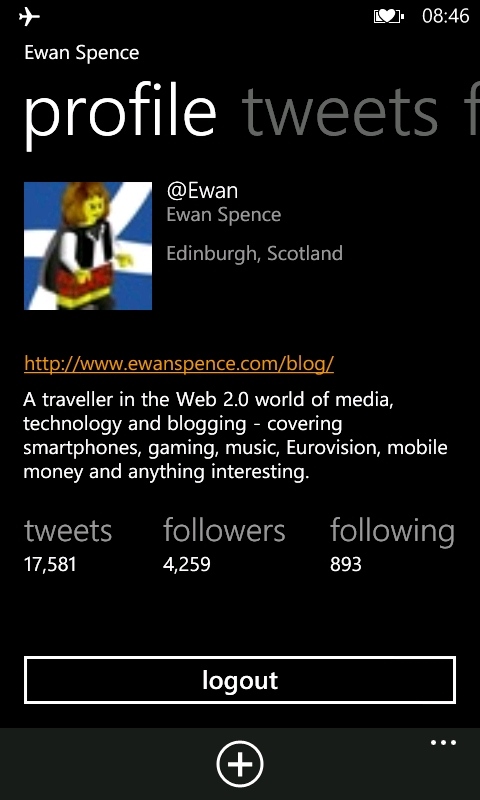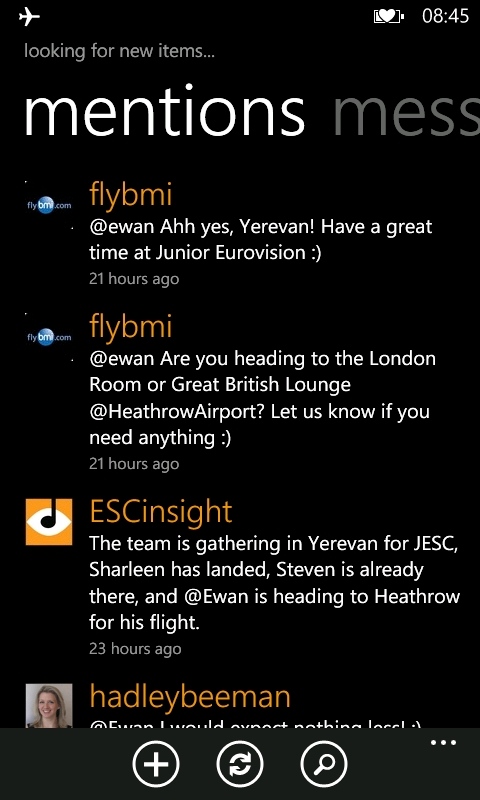 Twitter is a network that has a huge amount of potential, and as such some of the omissions in the People Hub are going to force people to look for alternative clients for Twitter. The two obvious ones are Direct Message access (both for reading and composing) and multiple account support. Rowi unfortunately lacks the latter, but the availability of the private DM system is a big bonus.
Neither does Rowi stray away from the principles of Metro UI. Your choice of background theme and highlight colour is respected, and apart from the avatar icons of your friends and followers showing up on the left of each message, you'd be hard pushed to distinguish this from the People Hub. And that's important - making apps feel right in the OS is one of the benefits of strict design, but design that allows for flexibility in presentation and settings.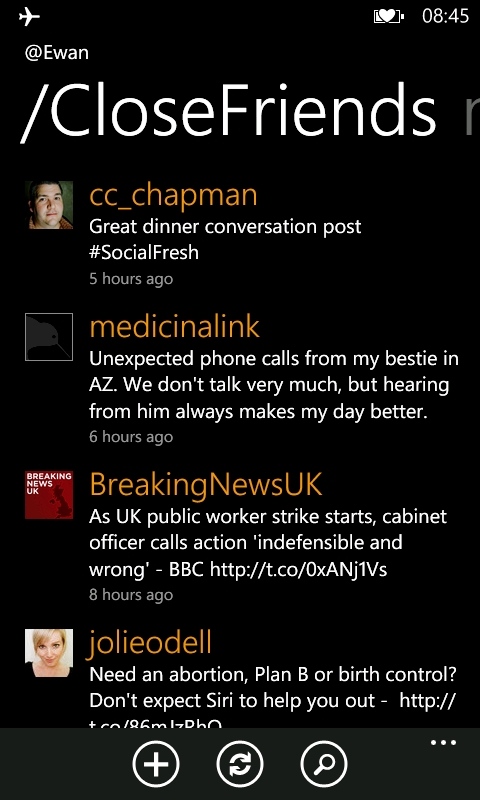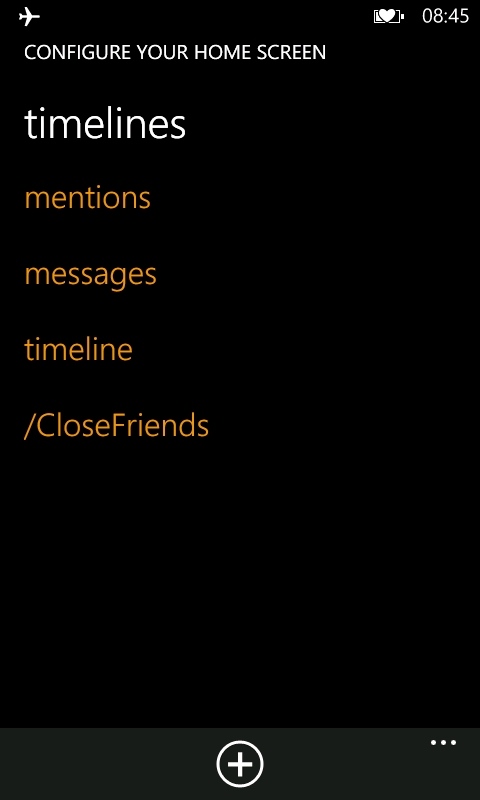 I'm sure that anyone who's used Window Phone for more than a day will feel instantly at home in Rowi. The handful of settings available on how new messages are handled, where links are opened (a browser instance in Rowi, or simply passed to Internet Explorer), the management options to reconfigure the panorama, and updating your own profile, all lie under the 'more' icon, and there are no surprises to be found.
I'll let the developers off with the on-screen advert for MetroTwit on the Windows Desktop, because it's subtle and justified.
Speaking of that sync setting, this is a nice workaround to preserve the layout of your columns, since Rowi allows you to manipulate the order of the screens on the panorama. You might start off with your timeline, replies to you, and direct messages to you, but it's a simple matter to add in extra columns of search terms, twitter lists, or individual streams of other Twitter users. This setup can then be optionally synced back to the Rowi server for cross device compatibility, or restoration of the data as required. A welcome touch that I've used to move over the column setup from my HTC Trophy 7 to the Nokia Lumia 800.
Posting to Twitter is easy enough, just hit the icon. Tapping a tweet allows you to reply, retweet, share via email, or favourite a tweet. You can also open the Tweet in a web browser page, or tap on any embedded links. Basically, whatever you expect to be able to do with a tweet, you can do.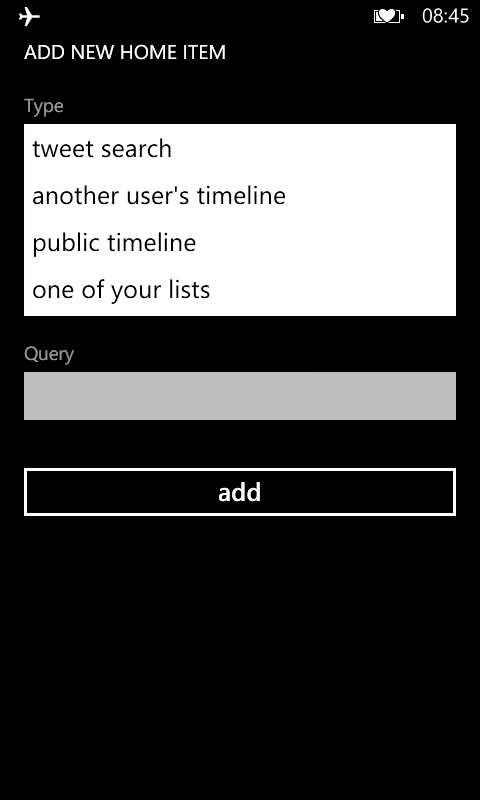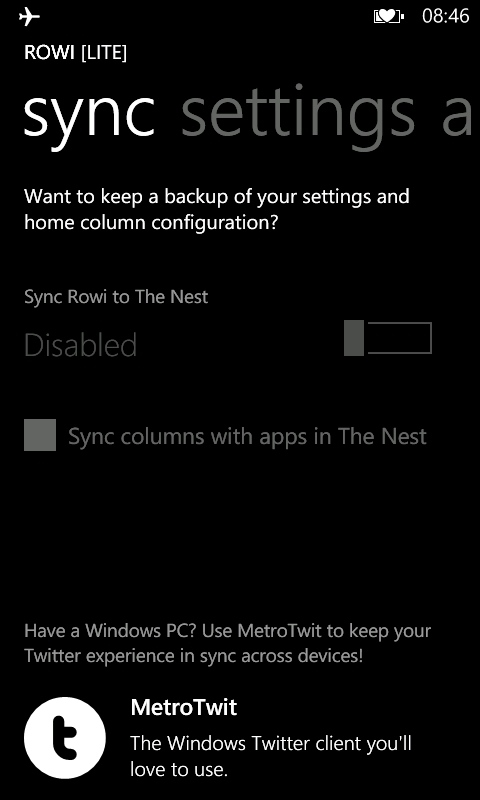 Rowi doesn't replace the People Hub, but by following the Windows Phone style guide, by working on making everything feel like the built-in applications, by ensuring the complexity of the Twitter ecosystem is held back as much as possible in favour of making the interface work as expected, Rowi makes a strong case to me that it should be the default Twitter client on my Windows Phone.
Yes, even over the official Twitter client. That's staying on my phone almost exclusively for multiple account support (so I can keep an eye on @escinsight and @sxswbaby, as well as my personal accounts), but whenever I open it I see the poor theme support, the fixed configuration on the panorama screen, and the lack of increased functionality in the updates (even the lack of updates!)
There are other Twitter clients out there, and they are worth exploring, but right now my journey has successfully stopped at Rowi.
Reviewed by Ewan Spence at