Review:
Proporta Touch Screen Gloves
Score:
75%
I remember getting into heated debate in 2009 around the pros and cons of resistive vs capacitive touchscreens - one of the biggest pros for 'resistive' was that phones like the Nokia N97 and 5800 could be used with gloves on, out in cold weather. Over the next year, the market swayed decisively towards capacitive technology, and rightly so, but now we have an accessory that brings back gloved, cold weather use to all capacitive-screened smartphones...
Buy Link | Download / Information Link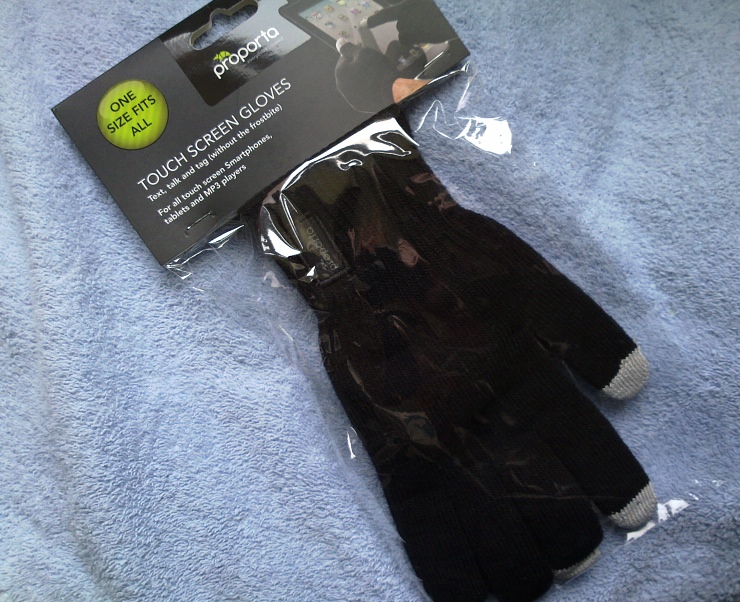 Marketed by Proporta under their own brand, with a tasteful 'Proporta' cloth logo embroidered onto each glove, these can, yes, be found elsewhere for a little less money, so (staving off the usual outrage) we can insert the usual comments below about Proporta's profit margin....
For those who a) are happy to support Proporta (and my good self, the buy link above being an affiliate link), and b) who simply want to see the gloves and find out if they work, read on...!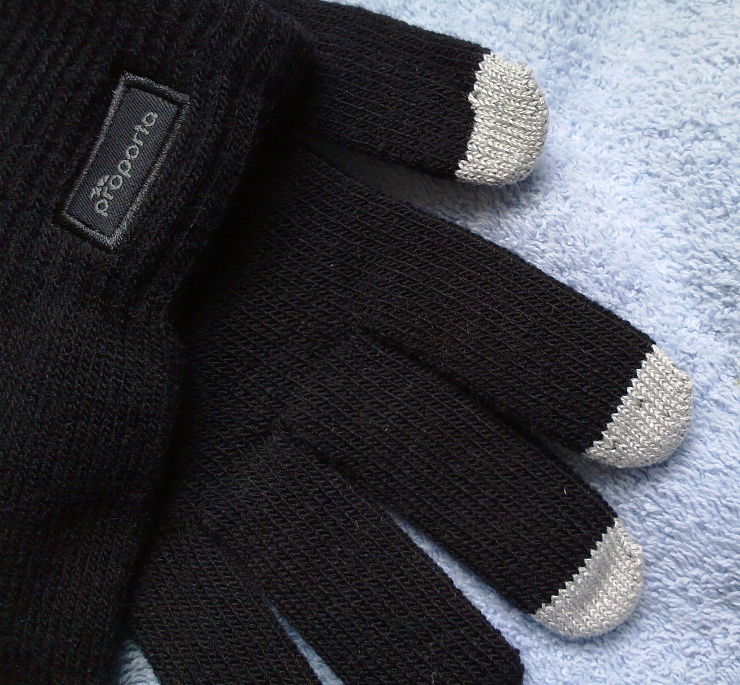 The idea is to have the fingertips of three fingers/thumbs on each hand use wool that's woven with a metallic fibre, making these digits fully compatible with capacitive touch screens. Somewhat pointedly, the special metallic sections are coloured differently - maybe the metal weave would have looked odd otherwise. Despite the use of metal, the fingertips feel soft and normal to the touch.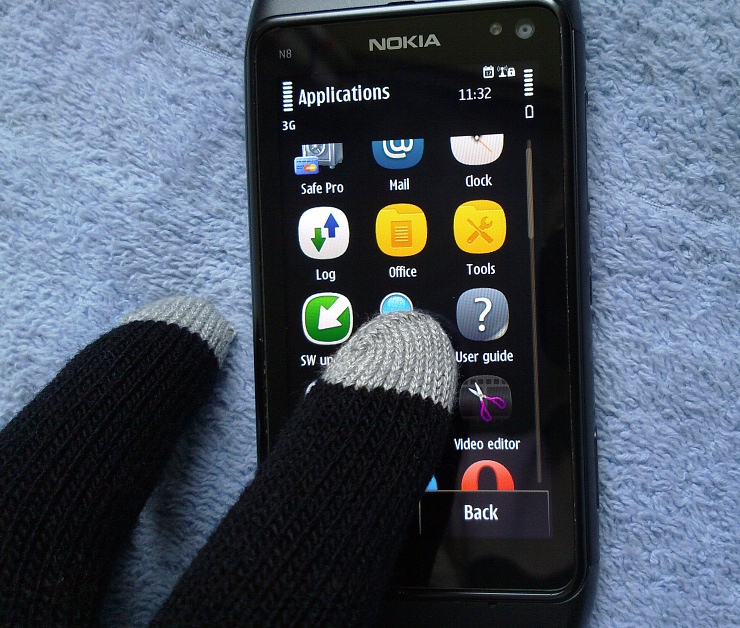 Most importantly, in use the gloves work really well. I was sent several pairs and passed some on to other regular contributors - each were quite impressed. The gloves are fairly lightweight, they're not meant to provide insulation from Arctic winds, but they do keep out a casual cold breeze and don't take up much room in the pocket.
When the time comes to use your smartphone, the gloves are thin-fingered enough to be nimble, to extract your phone from a case or pocket, and then you use the phone as normal, with your fingers operating the touchscreen as normal, despite the protective gloves.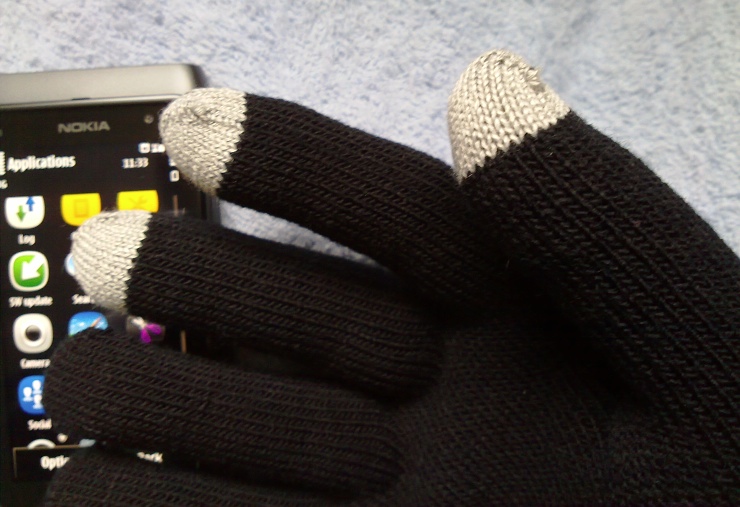 Overall quality isn't perfect, the stitching around some of the finger ends was clumsy in places and I fear slightly for longevity if these gloves are put to regular use. There's only the one size, too, it's strictly 'one size fits all', so those with very small or very large hands won't be quite so well suited.
But I'm being slightly picky - this accessory solves a very real problem and solves it fairly elegantly. It's certainly better than using a capacitive stylus (or, famously, a sausage!) and certainly better than getting your fingers frozen by the wind just because you want to answer an email while out and about.
Most of all, these would make a rather nice Christmas present for the geek in your life... I wonder if Proporta can ship in time for the big day?...
Steve Litchfield, All About Symbian, 21 Dec 2011
Reviewed by Steve Litchfield at