Review:
Qype
Score:
72%
Qype is a social network that reaches over multiple platforms, including a desktop and mobile web version, as well as clients on mobile phones. Its Windows Phone version has been through a number of updates, and brings the network to the Metro'ed world of Microsoft's smartphone. Will it find you the best venues close by while you are out and about?
Version Reviewed: 1.7.0.0
Buy Link | Download / Information Link
Let's address the first question - why would you prefer Qype over Local Scout, which is built into Windows Phone handsets?
Here you get Qype's big selling point - being able to look not at star ratings and reviews from everyone who is part of the service, but just from your circle of friends. These could be ones that you've found on Qype, or friends you have made on Twitter or Facebook. For example, think of the difference between a three star review from "Reviewer8823" and a three star from your best mate on Twitter - it could have a huge impact on your choice of restaurant.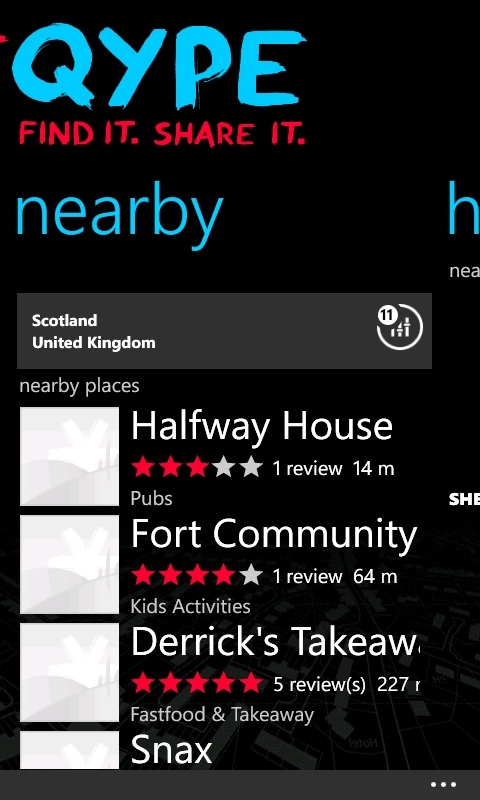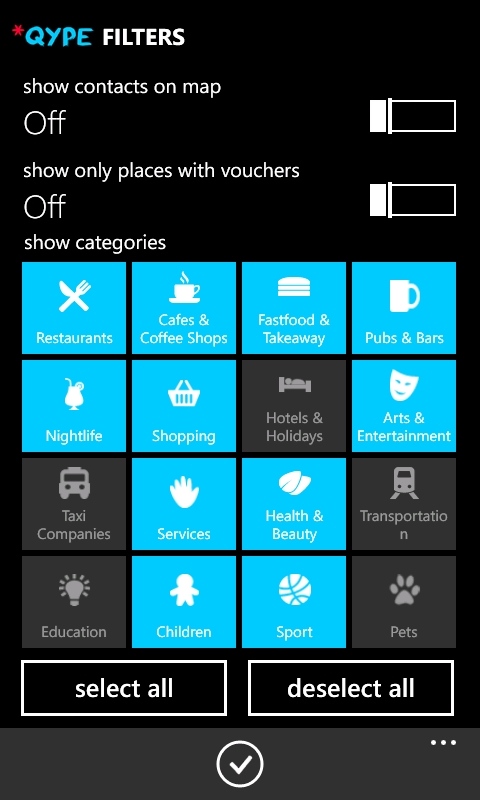 As well as searching reviews for venues around your phone's location, the Qype client gives you full access to the Qype service. You can check in at locations and this is then shared with Facebook and Twitter, although there doesn't seem to be an option to federate this check-in out to Foursquare. You can also upload pictures and leave your review of a Qype location, and I like that you can mark what language your review is in. Language works both ways, as there is a filter in the settings so you can decide what languages to see when you are searching.
Bonus points to Qype for providing both a list view and a map view of what's in the local area.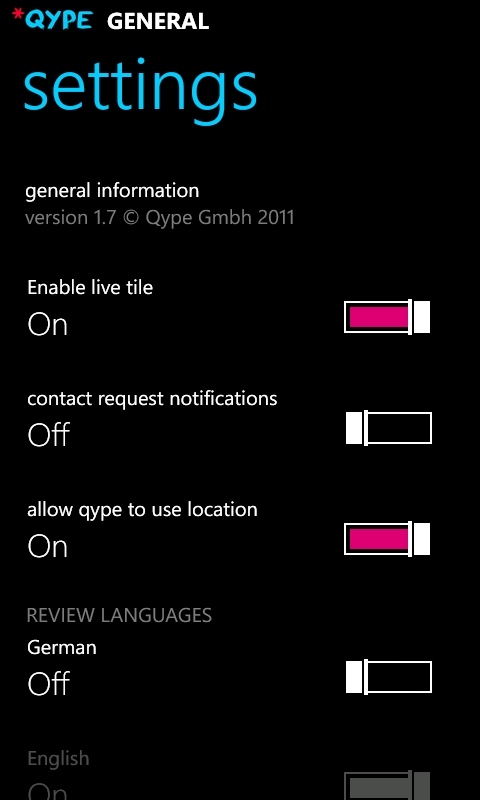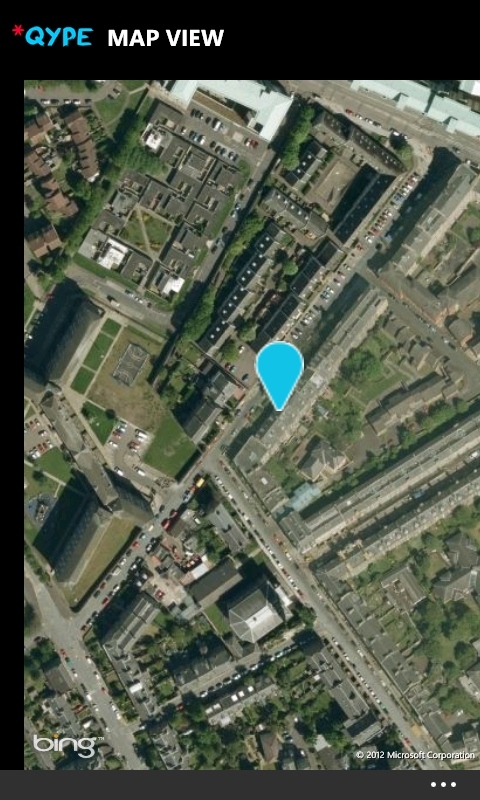 Looking round Leith and Edinburgh, the choice of venues is pretty comprehensive in Qype's database, and you can filter on sixteen different categories, selecting individual or combinations of categories. What's lacking are actual reviews. Move to a more densely populated area, such as London, New York, or San Francisco, and you start to see a lot more user feedback and Qype becomes a pretty powerful tool.
While the social network capability of Qype is a good differentiator, it's not available for everyone, and you do need a rather social crowd of people who both go out and are happy to share their opinions online. If that's you, then Qype is going to be exponentially more useful than if you were using it 'solo'.
But I think most people won't use Qype like this - Local Scout is already an amazing piece of software, especially when travelling. I think the use case will be that people open up Local Scout to get an overview of the area. Once something interesting is found, Qype can be opened directly from inside Local Scout to bring up details on that exact venue. It's another smart use of the 'deep linking into an application' that Windows Phone can do.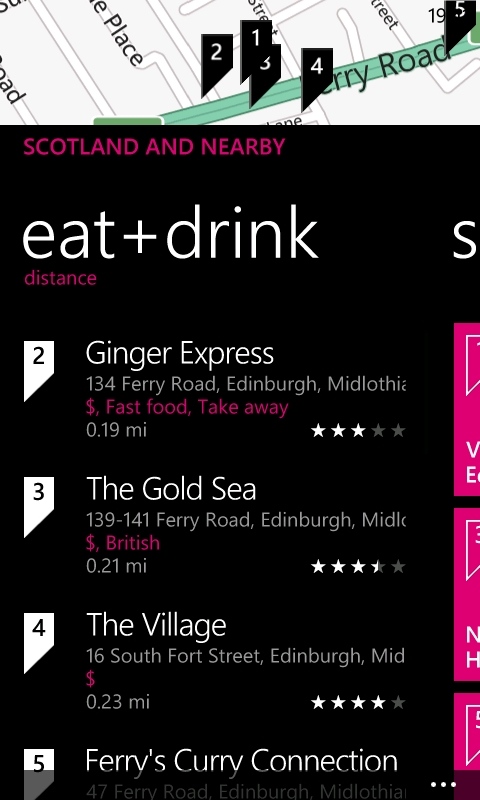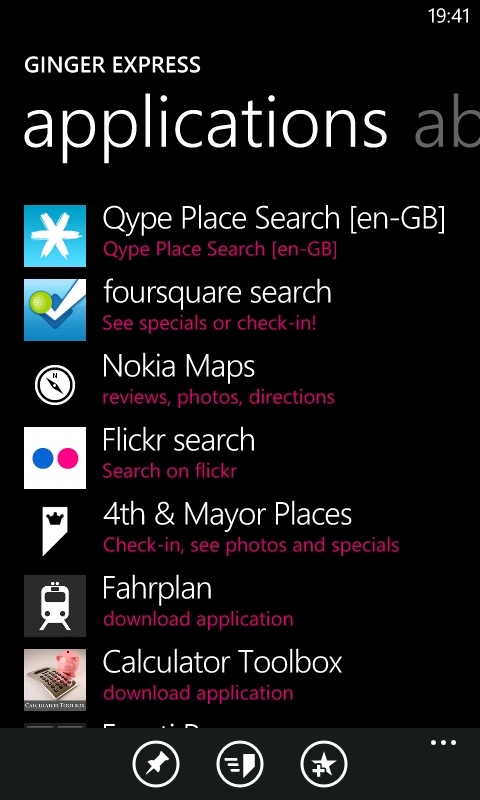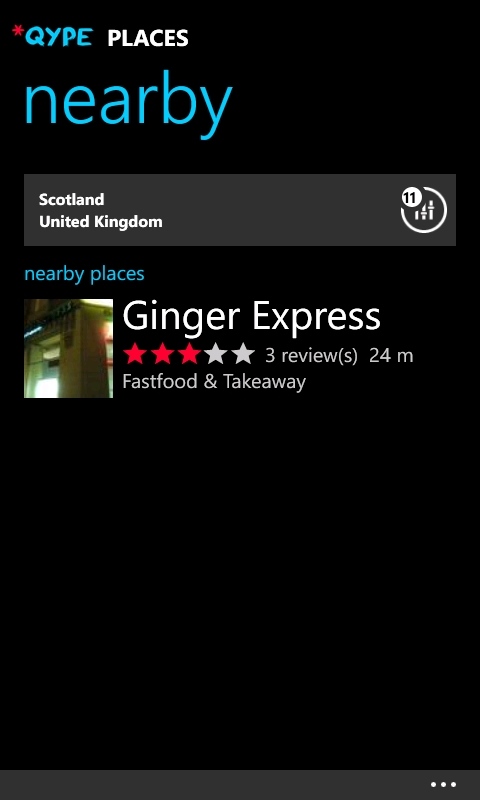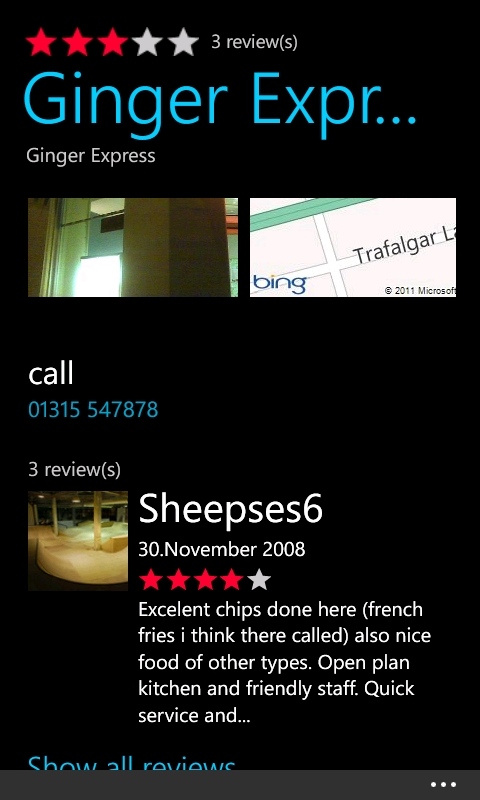 Yes, you could rely on either application, but when you put them together you have a powerful location-based review engine. Qype is fast to use, the information on display is clear, the social network means you're more likely to trust reviews from friends, which are clearly shown, and the whole thing works.
Right there, that's the best thing about Qype. It works. If you travel a lot or hit the town (any town) on a regular basis, then Qype really should be installed on your Windows Phone.
Reviewed by Ewan Spence at