Review:
Climate Mission 3D
Score:
75%
Nokia is justifiably proud of its green credentials throughout the company, and its latest Windows Phone exclusive, Climate Mission 3D, wants to make sure that smartphone users are also aware of what they can do as individuals. But like any good lesson, it's far better to hide the education inside a game.
Version Reviewed: 1.0
Buy Link | Download / Information Link
Rather than directly keeping track of your progress through a score or collecting badges (although medals are involved later), your goal is to reduce the overall temperature of the planet, one little notch on the green thermometer at a time.
You do this by helping nature around the planet, in three different styles of mini-game (Trees, Ants, and Ice), all of which get progressively harder and more complicated as you cool down and protect the world. In Trees, you throw fruit from a tree, and you can either have it land anywhere, growing into another tree with three fruits ready to throw, or throw the fruit into the target areas, which loses the fruit but scores you a point.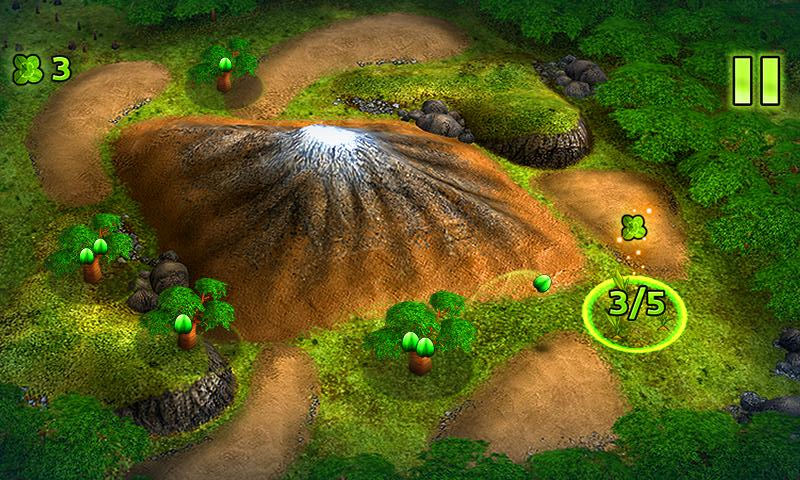 Ants has you leaving scent trails around a world to guide a team of ants towards pine needles and fruit, before returning them to the ants nest, while avoiding water - this is on a strict time limit.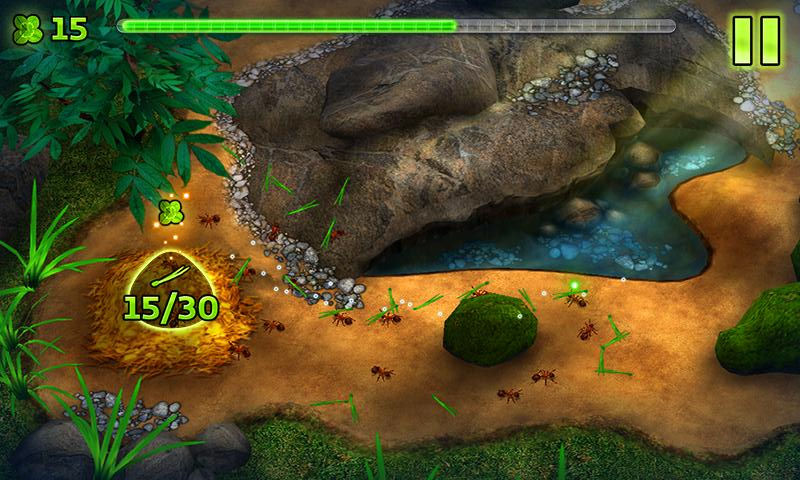 Finally you have Ice, where you can shove around lots of little icebergs, collecting up other icebergs to make huge icebergs, collecting clover along the way as your score (but you have a maximum iceberg size, so you need to collect up as much as you can before hitting this).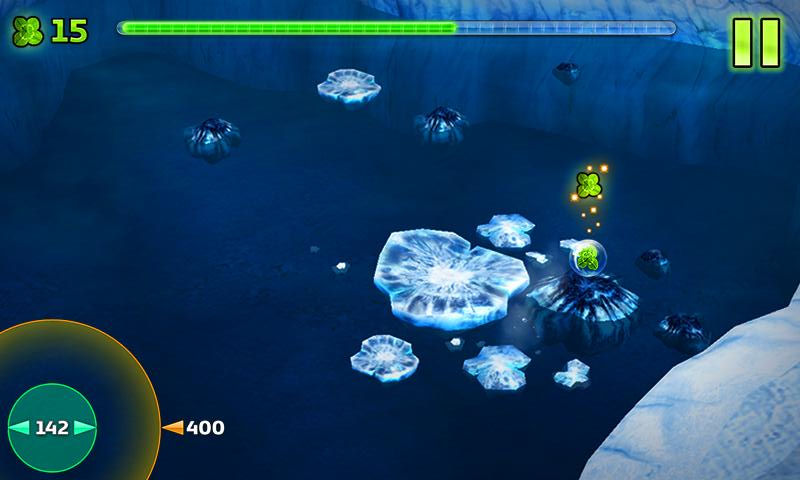 The first time you win a game, you'll reduce the level of global warming, and if you have a good enough score, earn some medals. Subsequent plays of each level allow you to earn more medals if you reach the first 'silver' level, and more if you reach the second 'gold' level. Reaching gold you also get awarded some ballots. You can use these to vote for your favourite environmental causes, and Nokia will take all these votes into account as it donates 50,000 Euros to the in-game causes, in the real world.
These medals also have a purpose in the game - they are used as currencies that allow you to apply different environmentally friendly technologies to different continents, which brings the temperature gauge on the environment even lower, and to find those new technologies you need to spend the medals investigating the purple mystery areas around the world.
And don't race too far ahead in acquiring technology, because you also need to spend the medals to open up new continents to find new levels to keep bringing in the medals over the twenty different levels that each game style has (yes, sixty levels of fun!).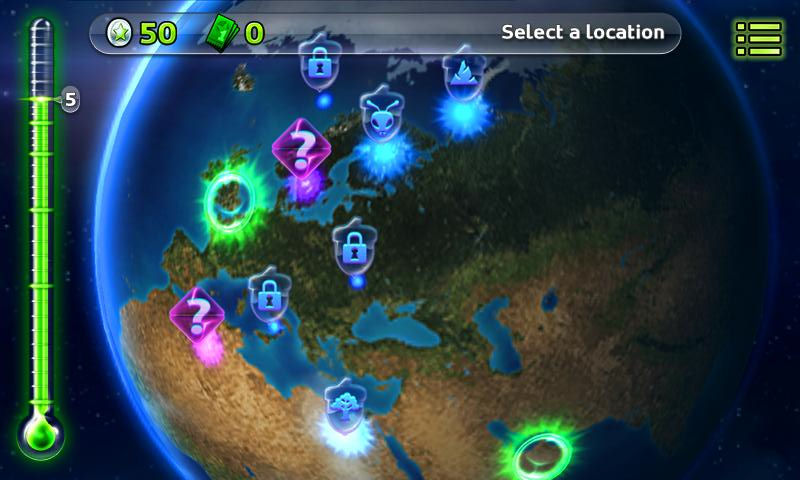 I love that the game has a certain interdependency, the medals are a limited resource that need to be used carefully, just like the resources of the planet. While the games are relatively simple, they do build up in terms of complexity and certainly the trees game appeals to my strategic happy place, and I'm happy to grind through the others to keep the medals rolling in. The addition of the climatic lessons and voting mechanism for the real world charity efforts is a nice touch, and doesn't get in the way of the game (but does achieve the educational remit mentioned at the top).
Climate Mission 3D is well polished, looks great, and even with the simplistic games, it's an engaging title and worth a look.
Reviewed by Ewan Spence at