Review:
Summoner Call
Score:
68%
Many developers have attempted to bring 'collectible card game' style titles to gamers, and now it's the turn of Nex Game Studio to woo Windows Phone players. Summoner Call is the usual mix of wizards, spells, and creatures, shuffled together as players go head-to -head in magical combat. It's quick to play, but does that speed hide a fundamental gaming problem?
Version Reviewed: 15.0.0
Buy Link | Download / Information Link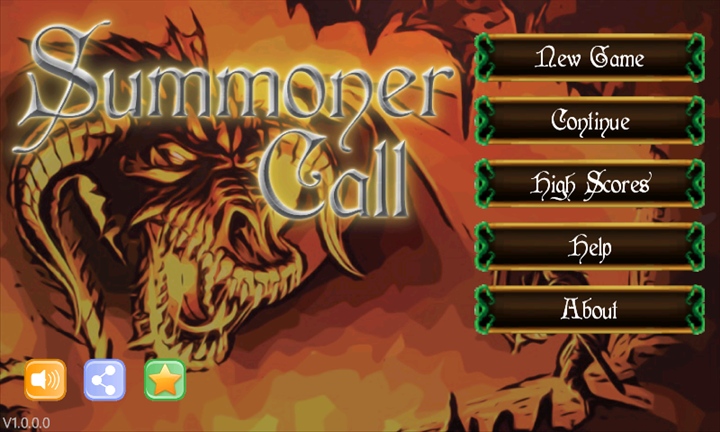 Summoner Call is not as complicated as some collectible card games that I've seen in physical or digital form. The goal, to get your opponent's life to zero, is a pretty simple one, and as a player you do not have a huge number of ways to defend your life total.
In short, you need to hit your opponent as hard as possible, while hoping he or she hits you with a little less ferocity, and take the occasional turn to heal yourself with some potions so your loss of life is slightly slower than your opponent. This makes for a game that's easier to understand and get into, but has a much shorter lifespan as there are few tactics you can employ beyond "hit him harder than he hits you."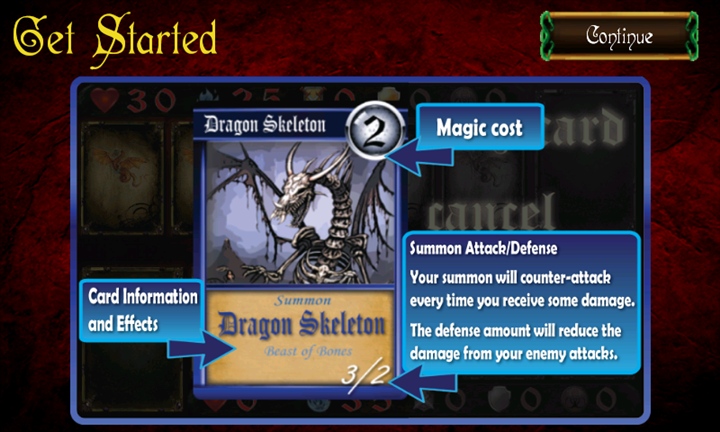 The five cards in your hand represent spells you can cast, and you can play one per turn, drawing a replacement card from the rest of your deck of cards. You and your opponent take turns playing spells either to boost your own stats, or hurt your opponent. Each spell has a cost to cast, mostly from your pool of magical power, but some will also require your own health to be traded for the spell to work.
You have the opportunity to customise what cards are in the deck (although do note it is shuffled before you play an opponent), so you can impart some bias on the cards. Maybe you prefer to fight with potions, spells, counter-attacking creatures, or with a balanced plan of action. This is a nice touch, and I'm glad to see you can have more than one deck built up and ready to play with. It would be nice to have the option to choose which deck to play with at the start of each game, rather than only have the choice in the 'Customise Deck' option from the main menu, but it is there.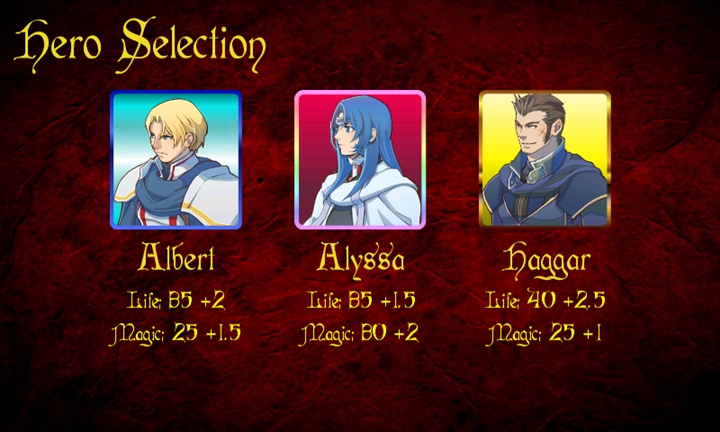 You'll cause most damage to your opponent through 'direct' damage on them. This is through hurling lightning bolts, fire, meteors and other powerful attack spells. These can't be stopped, but the attack can be mitigated if your opponent has played a potion that increases their natural armour stat, which starts at zero.
Other potions will give you extra life, magical power, or to poison your opponent, which means they take damage automatically every round, which is a rather evil way of helping you to victory.
You also have creature cards, which can help you in your battle. You can never command them to attack your opponent directly, but can help absorb the damage from some direct damage spells, reducing the impact on your health. Interestingly, when a direct damage attack is made on you, that is when your creature will attack your opponent, hopefully causing some damage as a retaliation.
And there you go, turn about, until one of you has no more life yet. I suppose my only concern is that so much does depend on the draw of the cards. There will be shuffles where no matter your skill or tactical choices, you will not be able to win, which is a shame, but that's the trade off any game designer has to make with complexity and accessibility.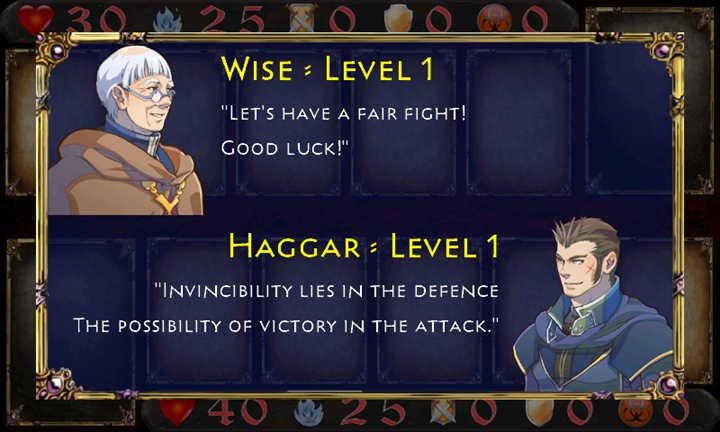 Single player mode sees you work through successively harder opponents, as you level up one of the three initial characters you can start this game mode with. There's no story or quest mode here (that might be a nice idea for the next version), but there is an opportunity to be awarded extra cards after a particularly good victory - cards which can then be used in deck construction.
You also have an online multiplayer option, where you can play against other wizards around the world. Logging on through your internet connection, you can choose how many levels to play against an opponent. There is no choice here, you'll line up against whoever comes online next.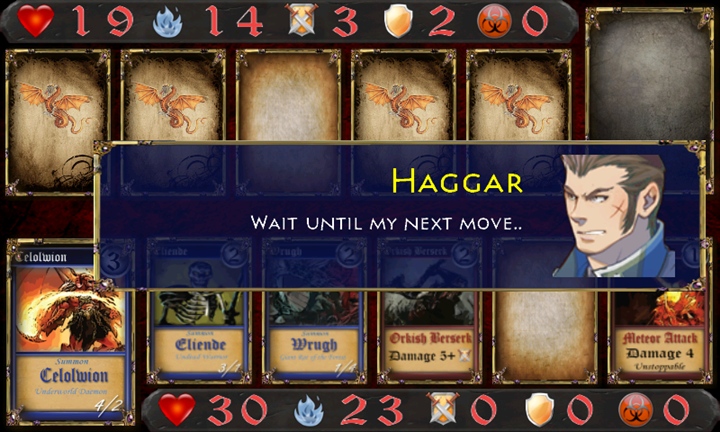 Online does work, but it feels more of a test-bed than an actual core part of the game - a feeling magnified by the pop up note explaining the beta nature of online and asking people not to rate the application poorly because of the unstable nature of multiplayer.
Summoner Call is well put together, so congratulations to Nex Game Studios, but it's not quite yet the finished product. I do worry that the randomness of the game, coupled with the basic game mechanics, will not be enough to keep a gamer's attention for a long period. I'm not sure if that can be easily tweaked away - perhaps it might need a 'Summoner Call Part 2' to fix the underlying issues in the title.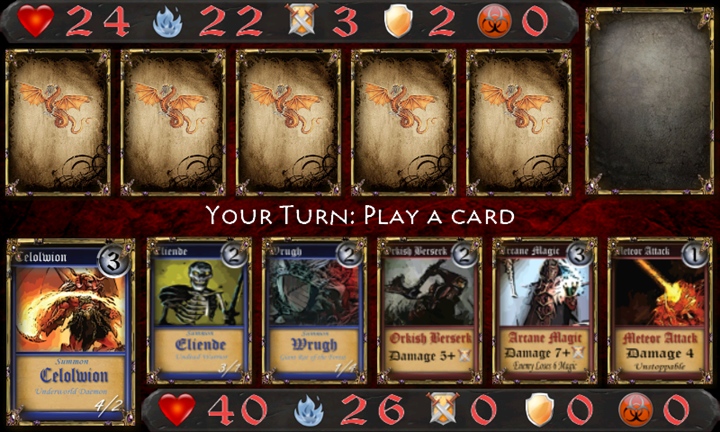 It's a nice little timewaster, but if you're looking for something with a lot of challenge and permutations, this isn't it. On the other hand, if you want a quick to play card game which isn't confusing, there's a lot to like in Summoner Call.
Reviewed by Ewan Spence at