Review:
Sleep Bug
Score:
72%
In this busy hectic world, many people find it hard to get to sleep at nights, and many solutions have been proposed. A touch of distraction at night time is one common solution, and that's where Sleep Bug comes in. An ambient sound producer, the app should allow you to create the perfect background music to help you relax and get to sleep.
Version Reviewed: 1.8.0.0
Buy Link | Download / Information Link
Sleep Bug is available in two versions, an ad-supported version with eleven different audio scenes, and a Pro version with an addition eight scenes that can be played, there's a huge amount of choice on offer here.
The scenes available do make for interesting bedfellows. These main beds of sound range from the obvious 'river' and 'jungle' locations to the more new-age sounds of 'sci-fi' and 'zen garden'. I'm still not sure if 'train' is suitably relaxing enough, and whoever had the idea of putting in a 'horror' scene, with lots of scary crashy metal noise... well they have a twisted sense of humour that I can completely agree with.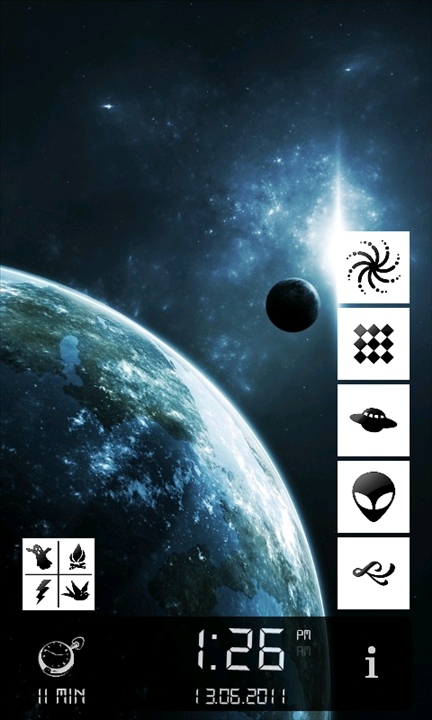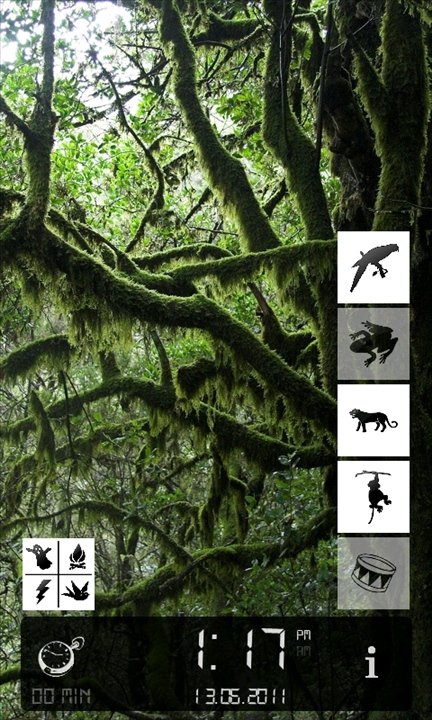 These senses provide the main bed for the noise, but they can be customised with some extra audio props. The aforementioned 'horror' scene can have a creaky door or an owl added to the mix and these will pop up according to the rhythms set in the program. Each scene has a number of these extra effects allowing you to build up your own audioscape - crowded with extra effects or just the basic scene and nothing else.
These controls are all on a single screen, with toggle-able on screen buttons. You also have a screen sized wallpaper to remind you what the scene is actually about. There's also a subtle button above the scene selector to help you upgrade to the Pro version. It's not overpowering, and feels about right.
With the goal of getting you to sleep, you don't want the audio chirping away all night, so the last option, the timer, is pretty important. This lets you set a time for the audio to stop. While it does work, I was hoping for a gradual fade out of the audio, instead of the hard stop that happens. I should be asleep when this happens, but it's just jarring enough that it will be something that my brain recognises. If that happens as I'm on the edge of dreaming, I'm going to be alert again.
There's also the issue of the audio mix. By its nature Sleep Bug is a quiet application, and the audio samples are quite low, so you may have to boost the volume of your Windows Phone to compensate and find the right level. Hopefully you won't have any incoming texts, emails, or phone calls, because you've just boosted their volume as well. If it's possible, some sort of ' suppress other alerts' would be a great addition, alas Windows Phone might make that a bit tricky. I'd recommend putting battery saver on, at the very least it halts the email and push alerts coming at you.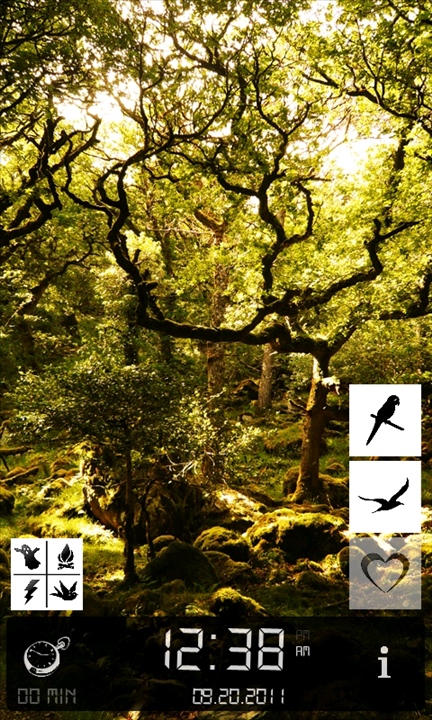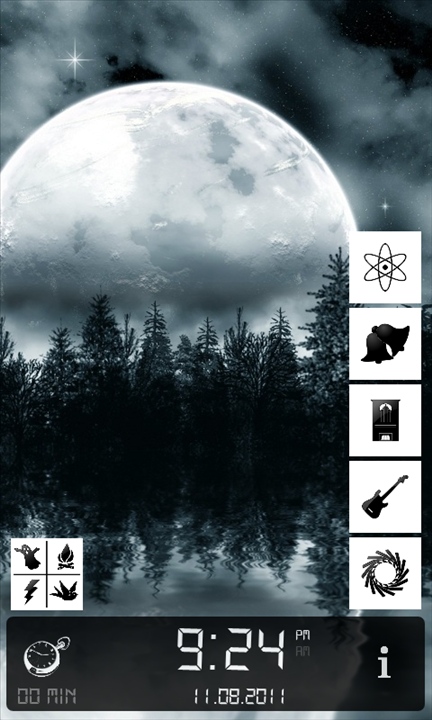 Finally, I love the fact that the ad-supported version shows a number of banner ads to someone who will more than likely have their eyes closed because they are trying to get to sleep(!)
Actually, perhaps not always, because there is something nice in running one of the scenes during the day while working. When it's the middle of the school holidays, a pair of headphones and a little running stream masking the noise of the 'Super-Silly Summer Spongebob Squarepants Spectacular' is actually worth the £1.49 Pro version.
From a technical point of view, Sleep Bug works really well. Whether it physically works for you is another matter, but it won't do you any harm to check out the ad-supported version to see if it can cure the restless nights (or whatever else you throw at it).
Reviewed by Ewan Spence at