Review:
Hey DJ!
Score:
77%
"Surprise me!"A few moments later, my Windows Phone will pick out a tune at random and grace my ears with something wonderful from my collection (or The Proclaimers). That's 'Hey DJ!' in action, allowing your voice to be used to play your music. It works, it's useful, and it's a great example of third party apps filling in usability gaps.
Version Reviewed: 1.9
Buy Link | Download / Information Link
Specifically, Hey DJ! lets you start listening to your music collection. Kick off the application, announce what you would like the app to play, and wait a few seconds for the music. Integrated into the Music+Video media system of Windows Phone, Hey DJ! interacts nicely with the mobile OS while adding a function that, if I'm being honest, really should have been put into your smartphone by Microsoft.
Rather than constantly listen for your voice (which would be incredibly wasteful on processor time, data usage, and battery life), Hey DJ! needs to be triggered to listen for your commands. This can be done from inside the application on the first part of the panorama view, but it's far easier and convenient to pin a live tile (from the menu inside the Hey DJ! app). Tapping on the tile will open Hey DJ! and start the app listening for your command.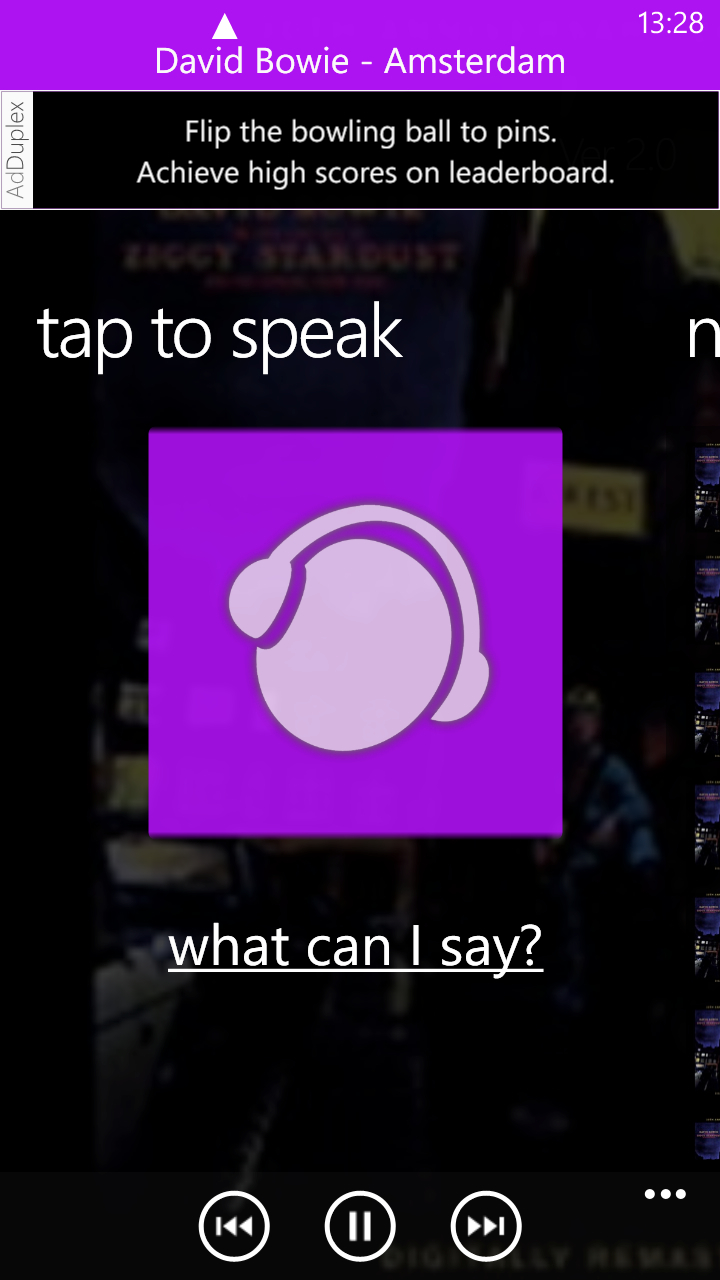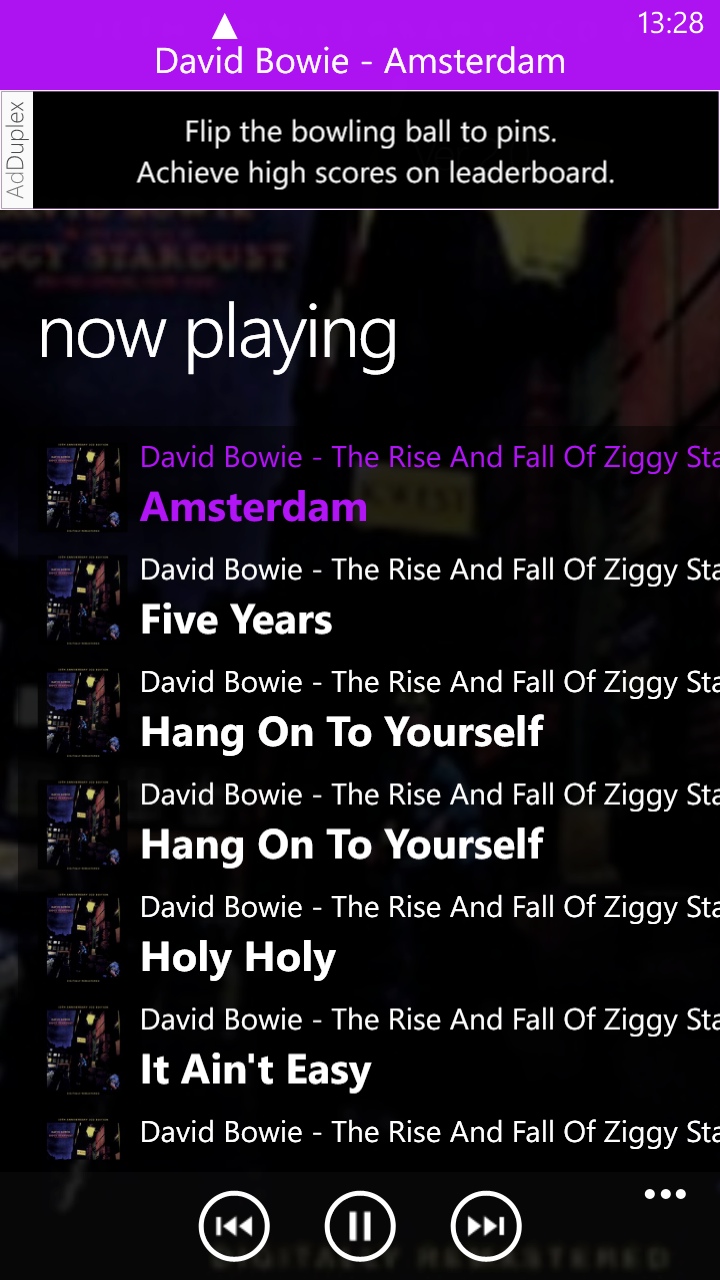 As well as the 'surprise me' command, you have the general 'play' command which will allow you to call out an artist's name, or use an extra trigger word such as 'genre' or 'list' to navigate your music by genre, album, playlist, or individual songs. When calling out titles and names, you need to call out tracks that are actually on your Windows Phone - no streaming tracks from Xbox Music can be called on, but if you have them downloaded via the music pass, they will be found by the app.
You might be wondering why there are no commands for stop, forward, and reverse. So was I for a little bit, but then realised that you need to touch at least one on-screen button to start Hey DJ! listening, so why not just press the media buttons? Or the duplicate media buttons that Hey DJ! has handily placed at the bottom of the screen.
I also like the little note in the app's About screen that tells you each command will cost around 15KB of data as the app uses a remote server to process your data. That's a nice transparent touch.
The latest build of the app (v2.0 for Windows Phone 8, WP7 users are still on v1.9) picks up on some of the hooks available in Windows Phone 8 and allows Hey DJ! to be used with the built-in speech recognition system that is available to every user by holding down the Windows key on your smartphone. This really helps Hey DJ! feel like it is part of the Windows Phone system - and it's something that the new programming hooks should allow more apps to achieve, because it really does increase the quality and the appreciation of an app.
What also help are the tweaks and fixes that developer Diego Calomagno has continued to supply since releasing the application (and a proper changelog inside the application!). So while there is an issue with Hey DJ! running under the Windows Phone 8 lock-screen, I'm confident that this is not going to be a stumbling block for a long time.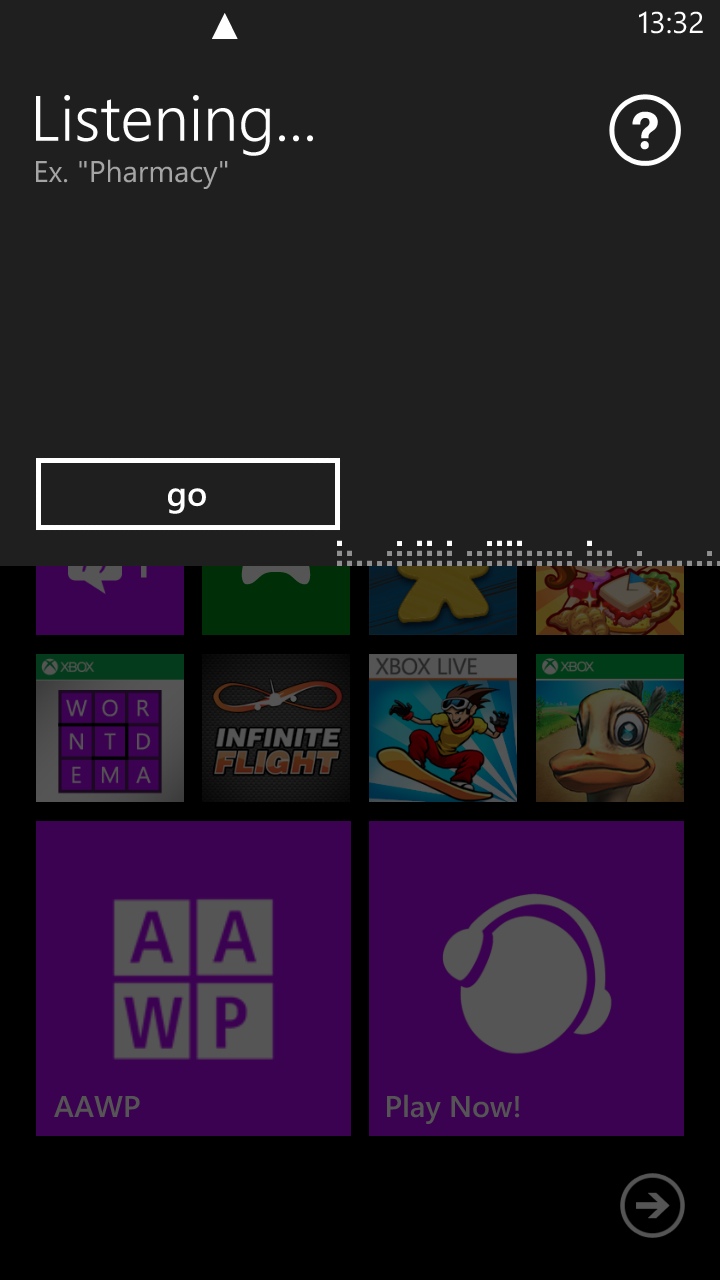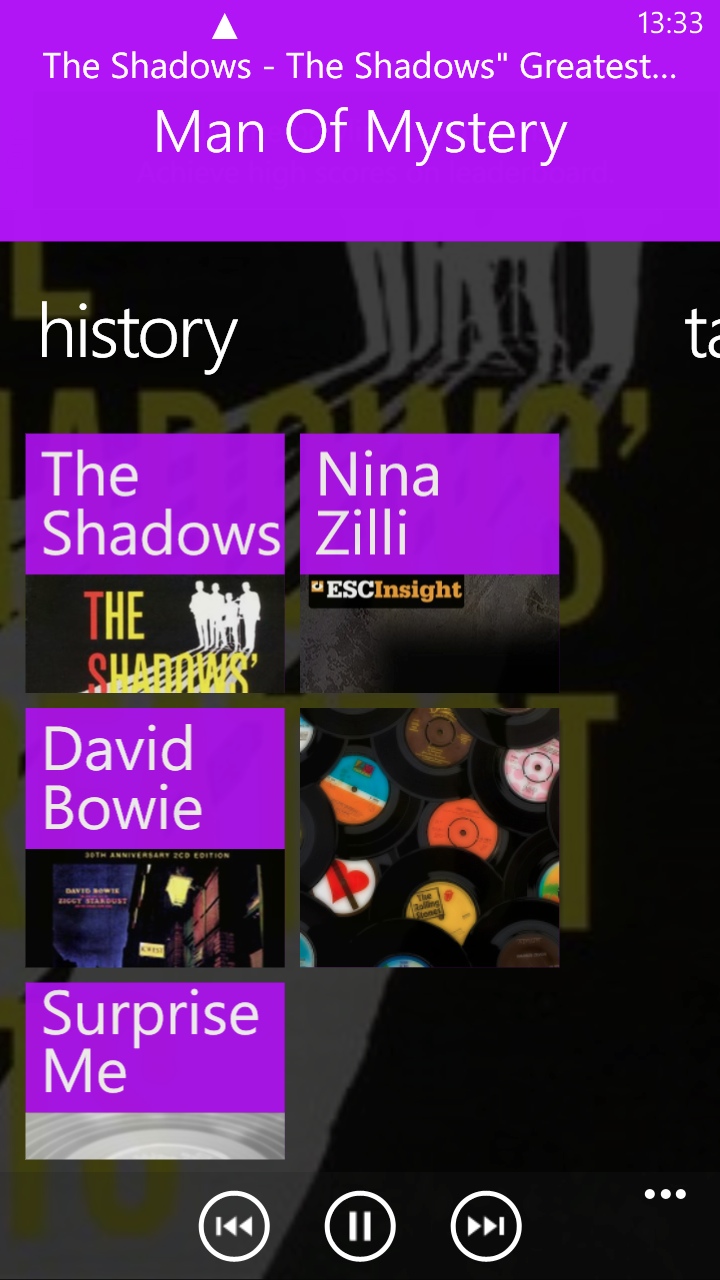 Hey DJ! is not going to be for everybody - and I suspect quite a few of you reading this are wondering when exactly you might want it. Those of you who have a Bluetooth stereo in your car have probably started the download already.
Until such time as Microsoft add in voice recognition to the Music+Video portion of the OS, I'm more than happy to have Hey DJ! on my Windows Phone - even if it is just for those moments where I can show off.
Reviewed by Ewan Spence at