Review:
Lomogram
Score:
72%
Many years ago, your first PDA application would be a clock. As technology has evolved, and user expectations move on, the 'everyone has a go at this genre' application has become something that reviewers are used to. The current fascination in Windows Phone seems to be two-fold. The first is for weather applications with funky live tiles, and the second is for image editing and filtering applications (for the record, the start of 2013 is probably going to see a proliferation of lock screen wallpaper apps - you heard it here first). So let's have a look at another entry in that Parthenon... Lomogram.
Version Reviewed: 1.6.0.0
Buy Link | Download / Information Link
Taking its name from the technique originated with the Lomo LC-A camera from Russia, the application will take the photos on your smartphone, and apply a mix of filters, colour effects, borders, and cropping tools.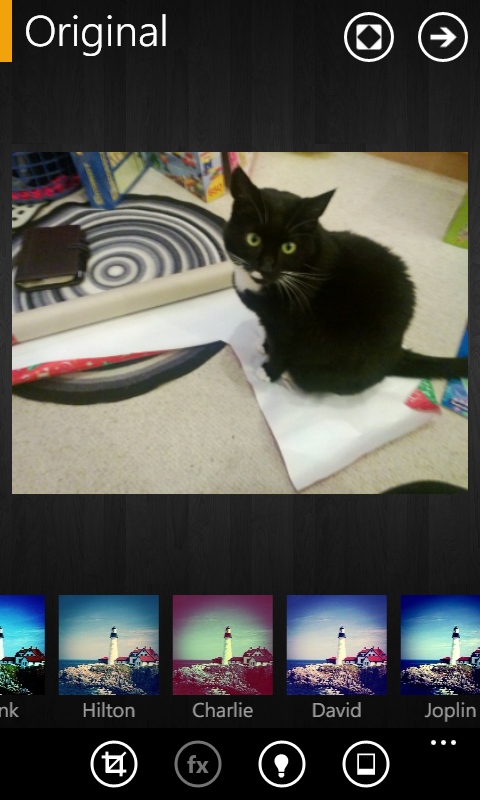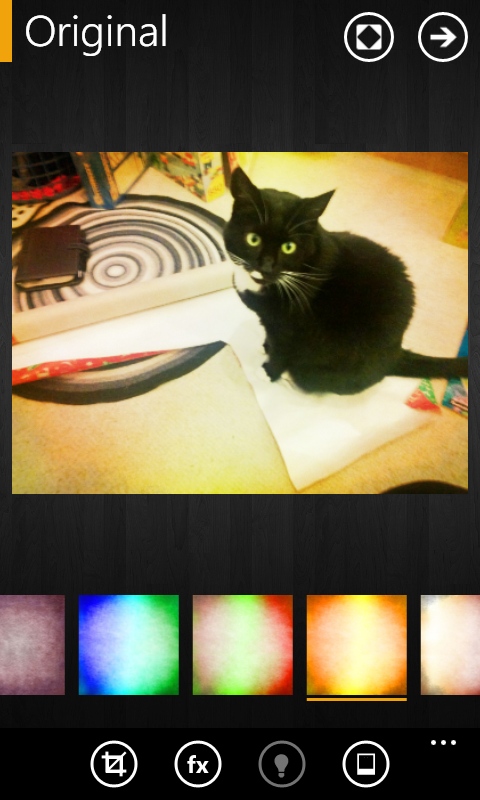 It always surprises me that people look at the filters first, when I find these applications are more important for their cropping tools than anything else. Lomogram offers a number of aspect ratios for your photos, from the Instagram like 1:1 square ratio, the modern 16:9 look used by many websites, and a range of others. I especially appreciated the addition of 'the Facebook Cover' crop ratio, and of course there is a 'free' option so you are not restricted to the supplied ratios.


Facebook Cover for Charlie Cat

Lomogram comes with 42 filters, 72 lighting effects and 49 different borders that can be applied to your images. Putting aside the number of changes that cropping can make, that gives you more than 162,000 combinations. Even looking at filters and lighting, you get 3318 different ways to tweak your image.
Unfortunately, the only way to see what they all look like is to click on the effect, and then see the effect full screen. Take the strip of filters. Rather than show you what the effect would be on your selected image, it shows an outdoor scene with a light house. Yes this is faster to present to the user, but I would prefer to see a progress bar as little thumbnails are created from my images. It would make selecting a filter far more interactive and pleasurable.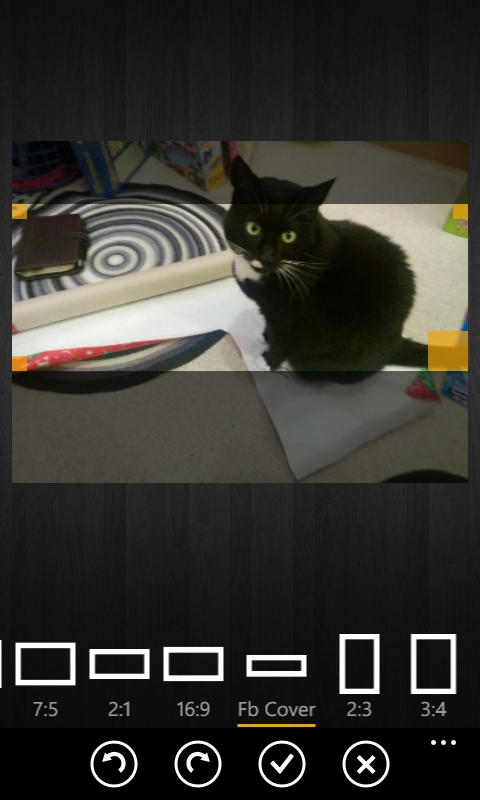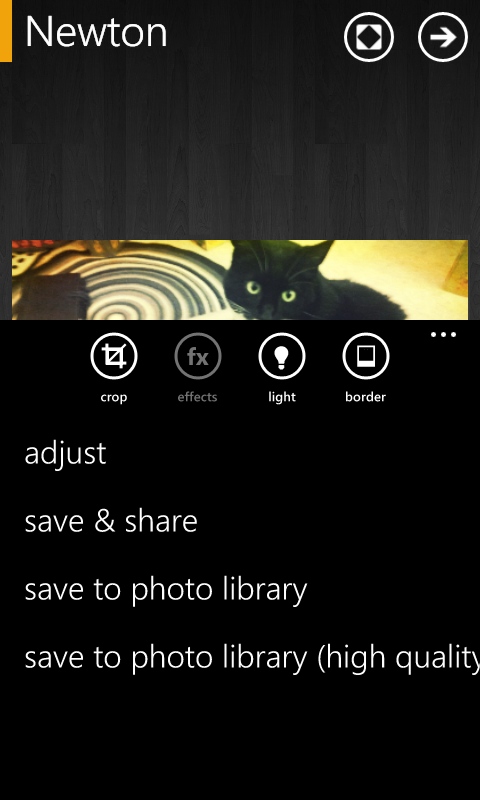 The same goes for the lighting effects and border additions. I don't want to spend my time scrolling through these options and having to choose them to see what they actually look like.
Completed images can be saved to your photo library in two quality levels, but both of these look to scrunch the image down size wise so the longest edge is 1024 pixels. I'd like to see 'apply filter and save at full size' as an option, especially as I've set up my phone to take pictures at 3264x2448 resolution.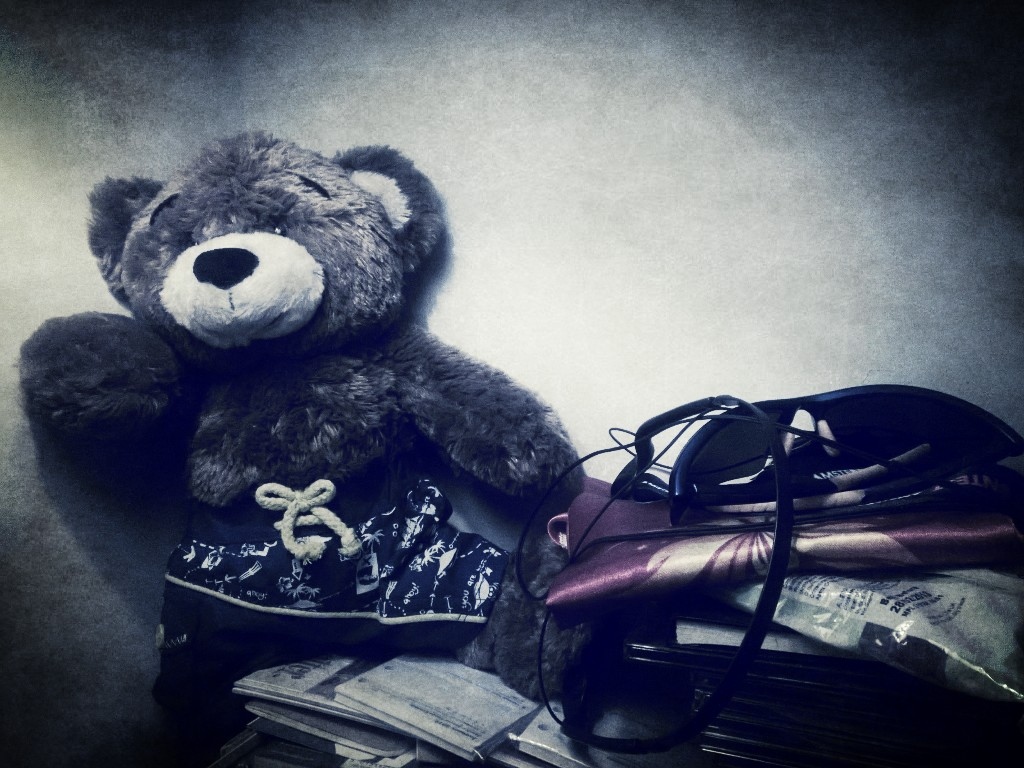 Lomogramming Bearamy

To be honest, I'll probably keep Lomogram on my Windows Phone purely for the cropping tools. These are very useful to me. The filters and colours do very little for me, although I have flipped through them a few times over Christmas, but they don't improve the look of my photos in the same way as an app like Pictures Lab can.
At the same time, Lomogram is a free download, and apart from some UI quirks, it's a well put together application that does what it sets out to do with a lot of style and class. Definitely worth a look if image filters are your thing.
Reviewed by Ewan Spence at