Review:
Rise of Glory
Score:
85%
No, this is not a new XBox Live game, it's actually an old one and I cannot believe that Ewan left this one for me for so long - we're both flight sim nuts! As it turns out, Rise of Glory is as much a game as it is a 'simulation', but it's none the worse for that and straddles the divide between the two genres pretty well. In short, it's World War I acrobatic duelling, with planes everywhere, frantic rolling and diving and firing and... generally trying to survive! Somewhat surprisingly, the biggest flaw in Rise of Glory turns out to be the size of your right thumb and its relation to your phone's 'Start' key...
Buy Link | Download / Information Link
I guess Rise of Glory counts as a 'first party' title, since it's developed by Microsoft Game Studios - and also explains the extreme level of polish here. If only every game on Windows Phone was this slick.... From cut scenes to graphical menus to the 3D action itself, it really is hard to fault Rise of Glory - and it plays just as well on the old Windows Phone 7 hardware as on the newer WP8 devices. Kudos all round.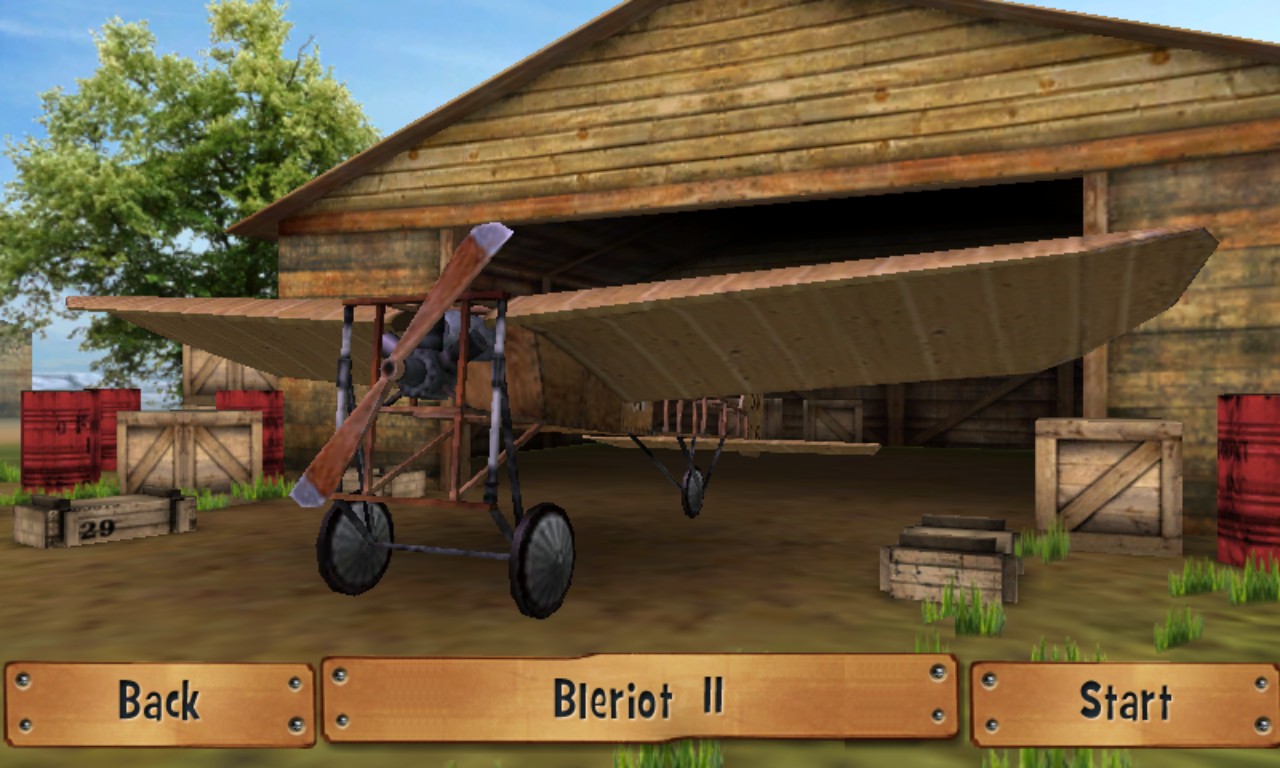 As a novice pilot you start with simple, fragile monoplanes (this is all set in the environ of World War I), to learn the rudiments of flying, and it's then on to more solid craft with guns and, eventually to biplanes and triplanes with ever more powerful cannons.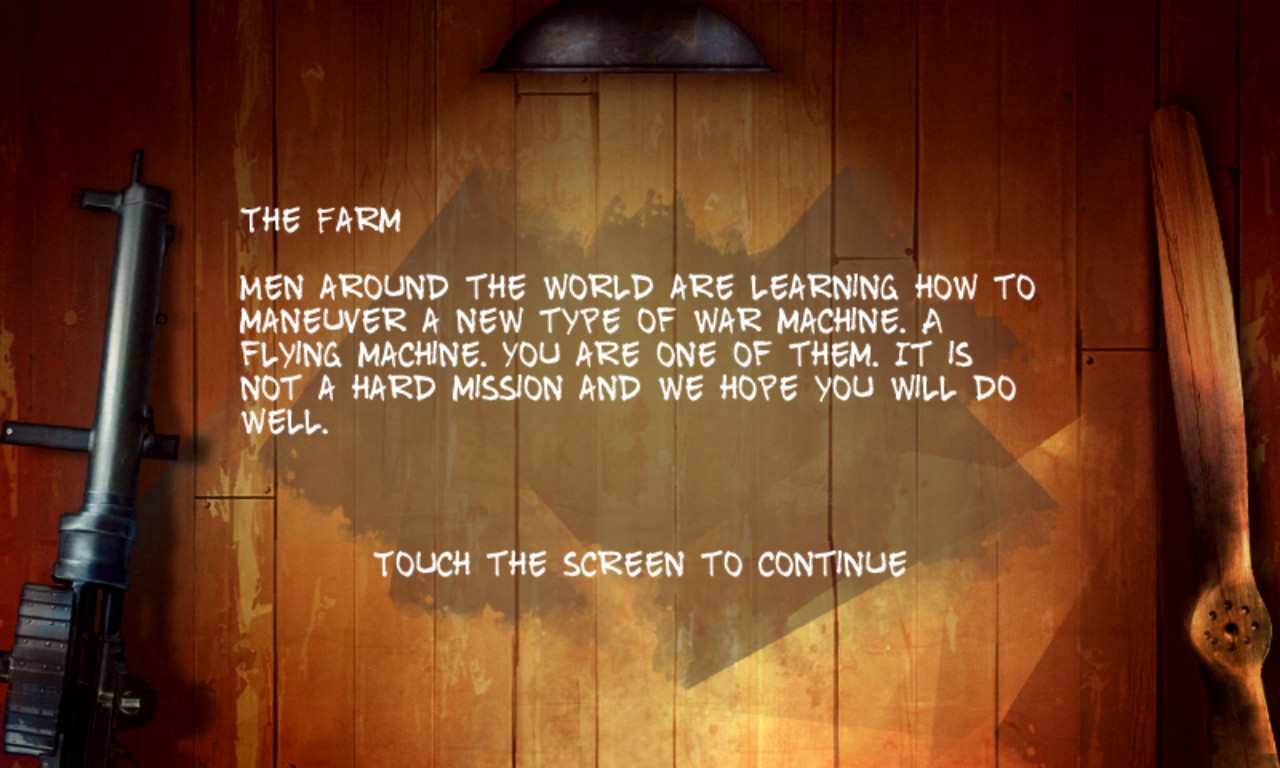 Rather curiously, you're bounced around, playing on the side of the Brits one mission and then on the next storyline you're a German and shooting down your comrades from the previous sortie.... Don't worry too much here - just go with the flow and have fun flying and blasting!

Once in the air, the controls are simplified slightly from a real (already simple by today's standards) WW1 flying machine. Camera toggles and engine off/on are up top, along with a 'health meter' - let the latter drop too far and you crash, though thankfully you can always restart the game at the end of the last level or the last saved checkpoint.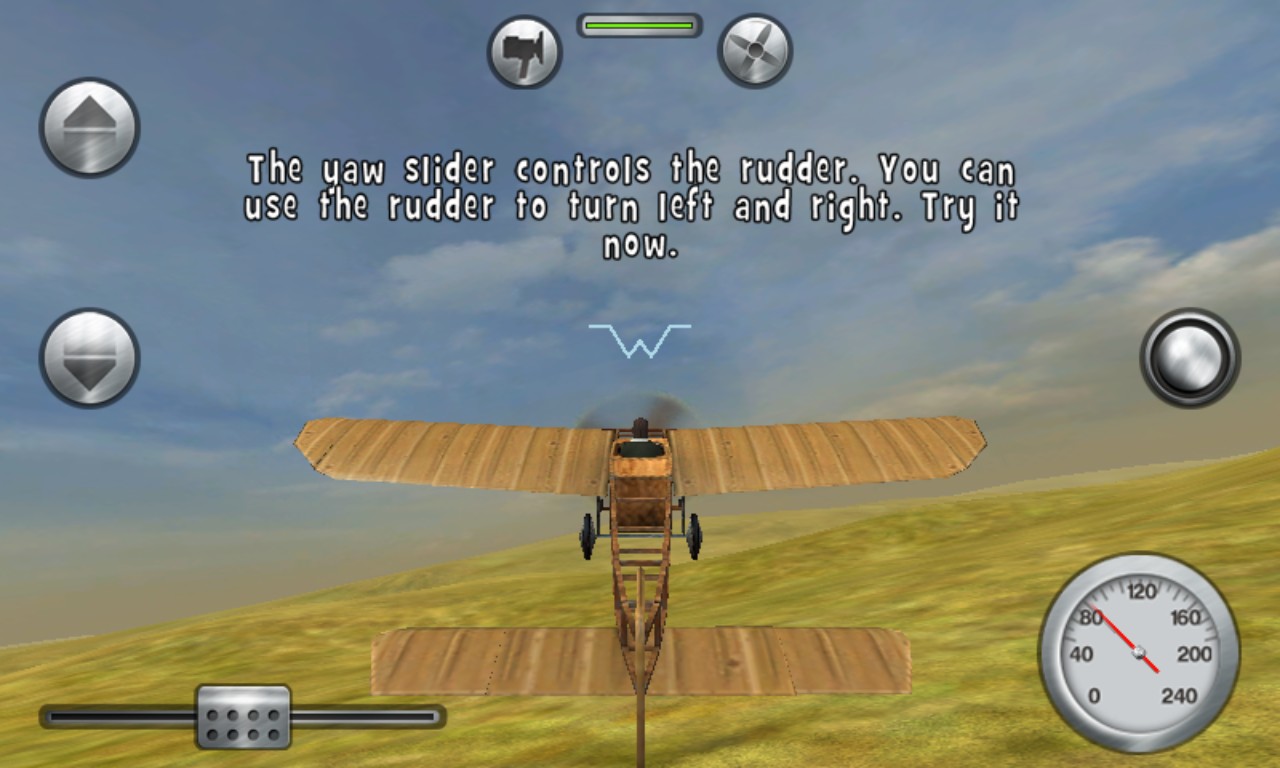 Throttle up/down controls on the left are easily accessible, but lack any kind of finesse. Everything's geared to a sensible level and then you press and hold on either of the controls to go a bit faster for a bit or, when landing, to go a bit slower for a bit. Like I said, the controls are 'simplified'...
Rudder is bottom left and essential for small direction adjustments (e.g. towards a waypoint), while the accelerometer is mapped to the main joystick, controlling the ailerons for roll and pitch. Finally, a fire button on the right controls the gun/cannon, which always fires straight ahead (so all aiming is done with the entire aircraft), or (occasionally) spraying and other special equipment.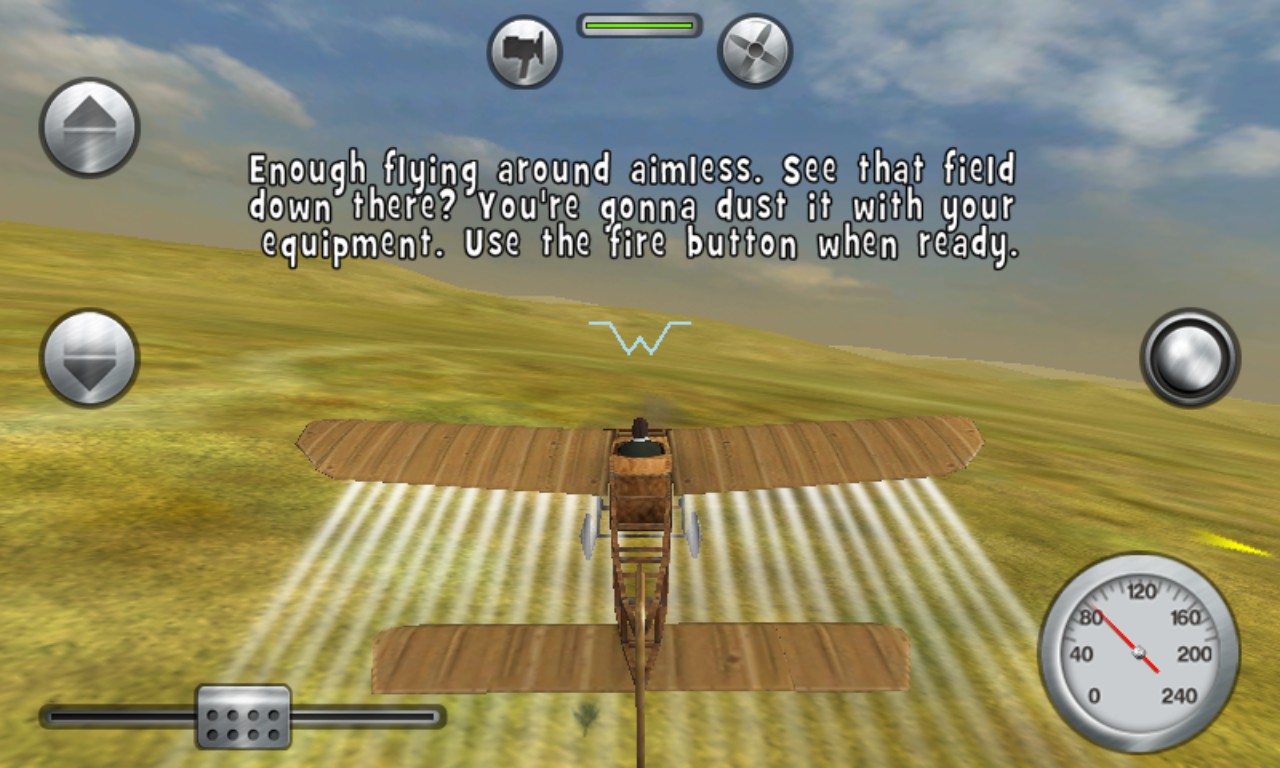 The physics engine behind Rise of Glory is pretty good, considering it's running on a phone, with an immersive environment and great frame rates. The physics of flying aren't perfect, but then I suspect a degree of simplification has been applied here too. In real life, while wheeling around the sky, trying to avoid being shot down and to shoot down others, I suspect that at least as much effort is needed to keep your airspeed up and stay in the air - in Rise of Glory, you can wrench your plane around the sky in crazily tight turns, you can loop it all you like and it's virtually impossible to stall.
You can still crash into the ground if you really want to(!), but most of the time you can forget about the mechanics of airflow and altitude and just worry about where your opponents are and how to bear guns on them - which, for a game (rather than an out and out simulation), is probably a good balance and design decision made by Microsoft.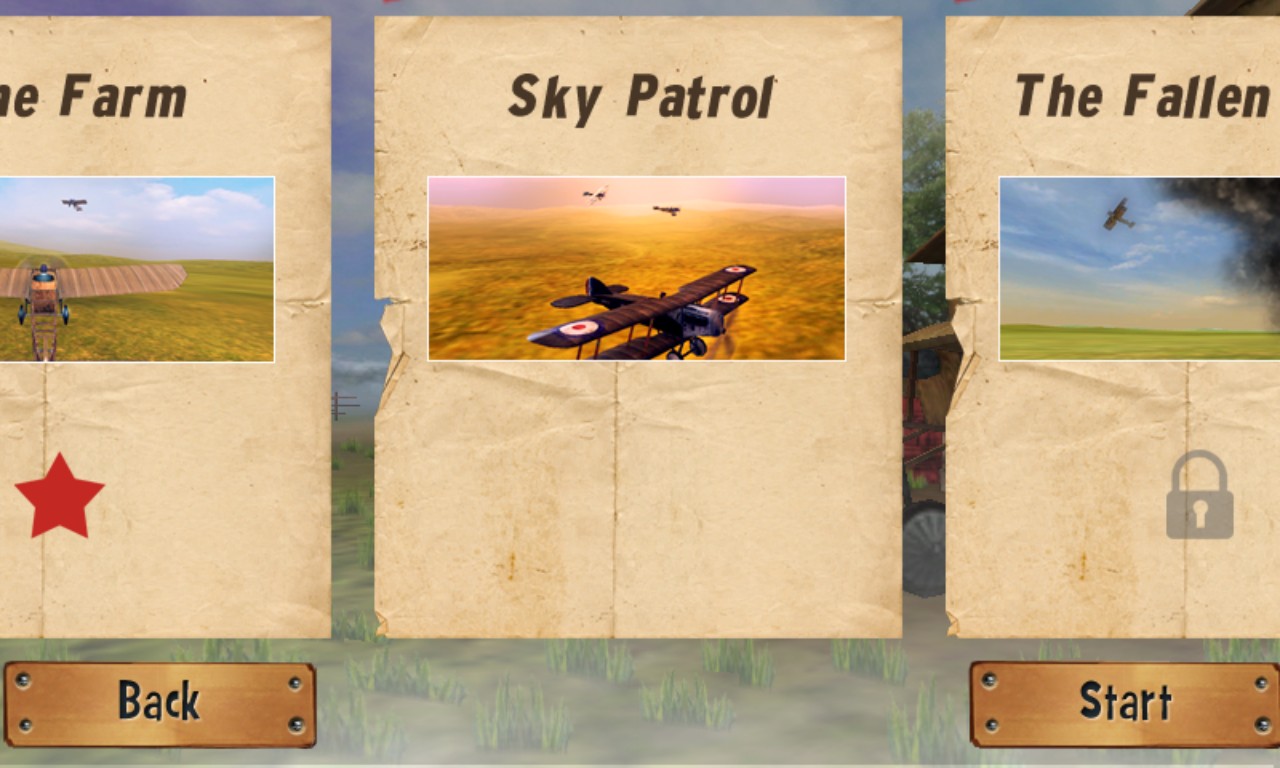 There's a 'Quick match' mode if you just want to get flying quickly, but 'Campaign' is best, as it starts you off gently and you then work your way up to being a World War I 'ace'. Xbox Live Achievements are available throughout, as shown below: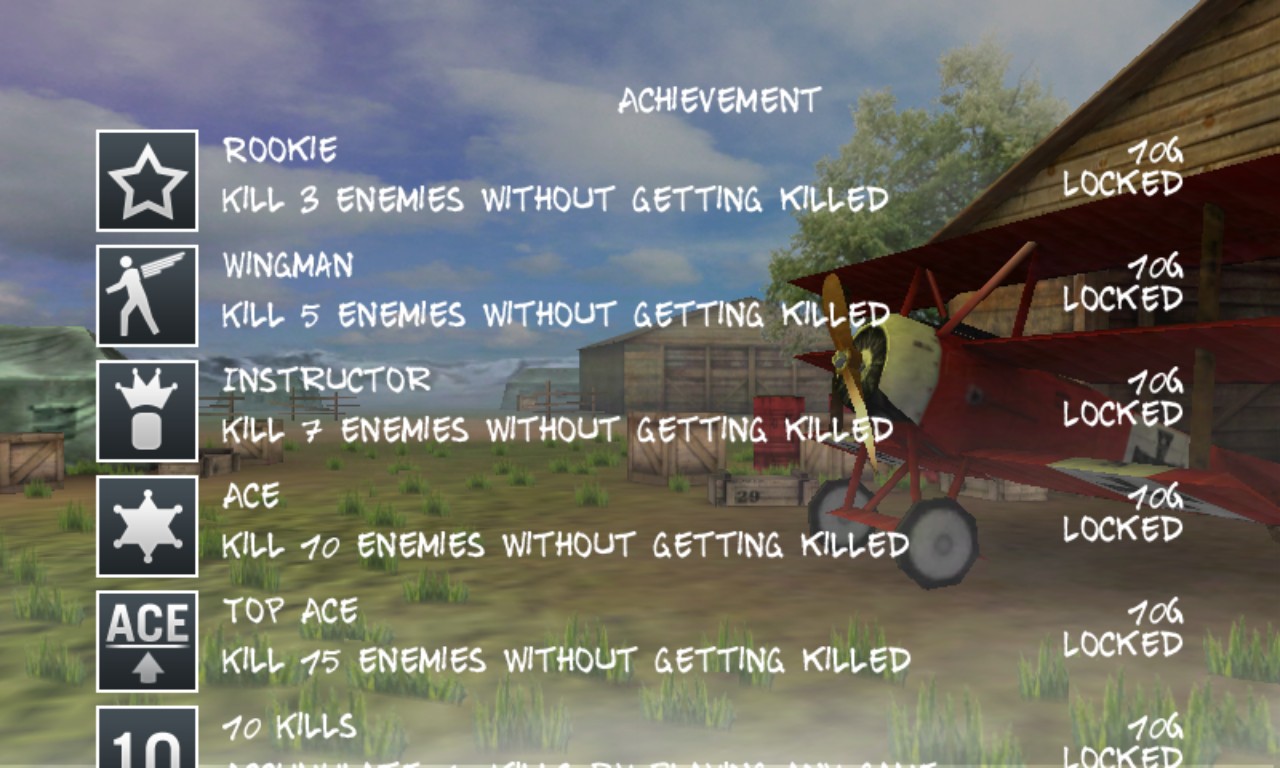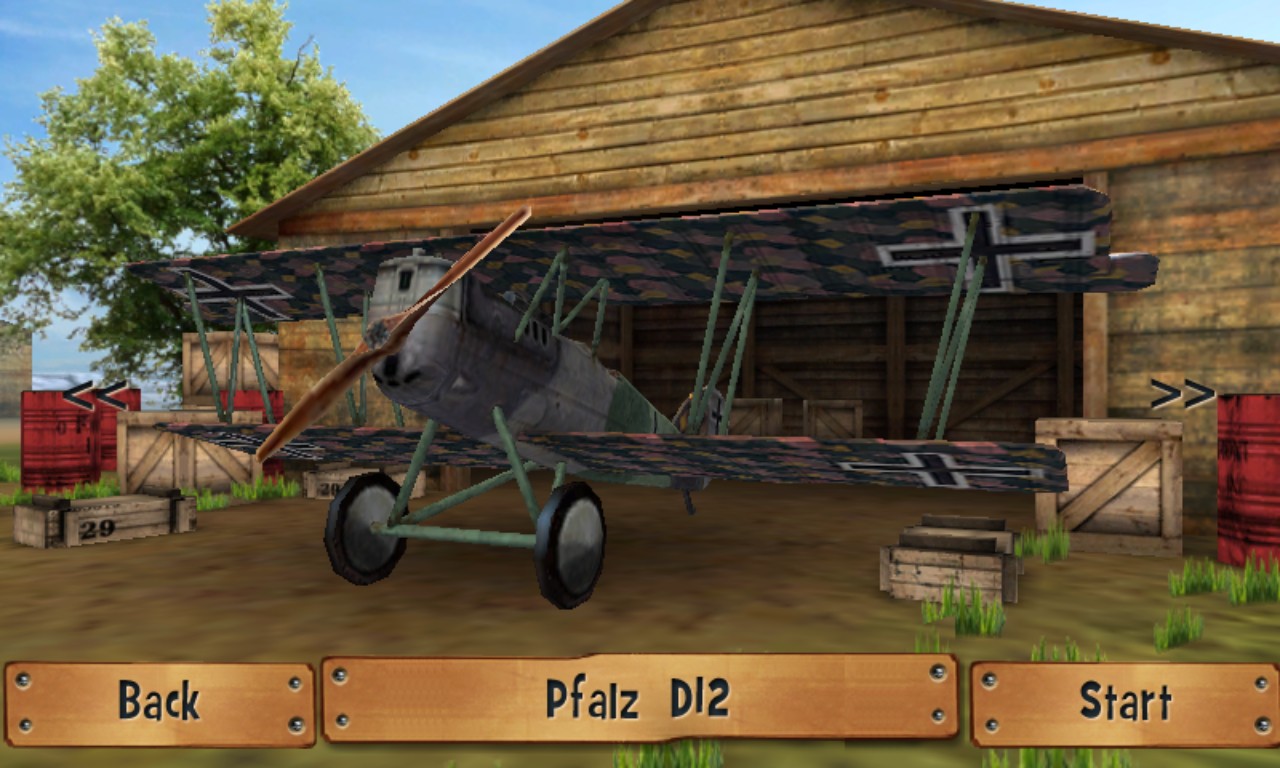 But into action, the heart of Rise of Glory. As you fly along, a yellow 'flash' at the edge of the screen (what, 21st Century aids creeping in? - Yep, get past it - they help a lot!!) shows you the direction of the next waypoint in your mission, while red flashes alert you to the direction (in a 360 degree sphere) of any enemy planes. The red flashes turn, when an enemy is in field of view, to a modern HUD red box, emphasising the enemy's position. In theory this shouldn't be necessary, but when there are ten aircraft around you, three of which are friendly and seven of which are 'bogies', then this extra colour coding does help a lot.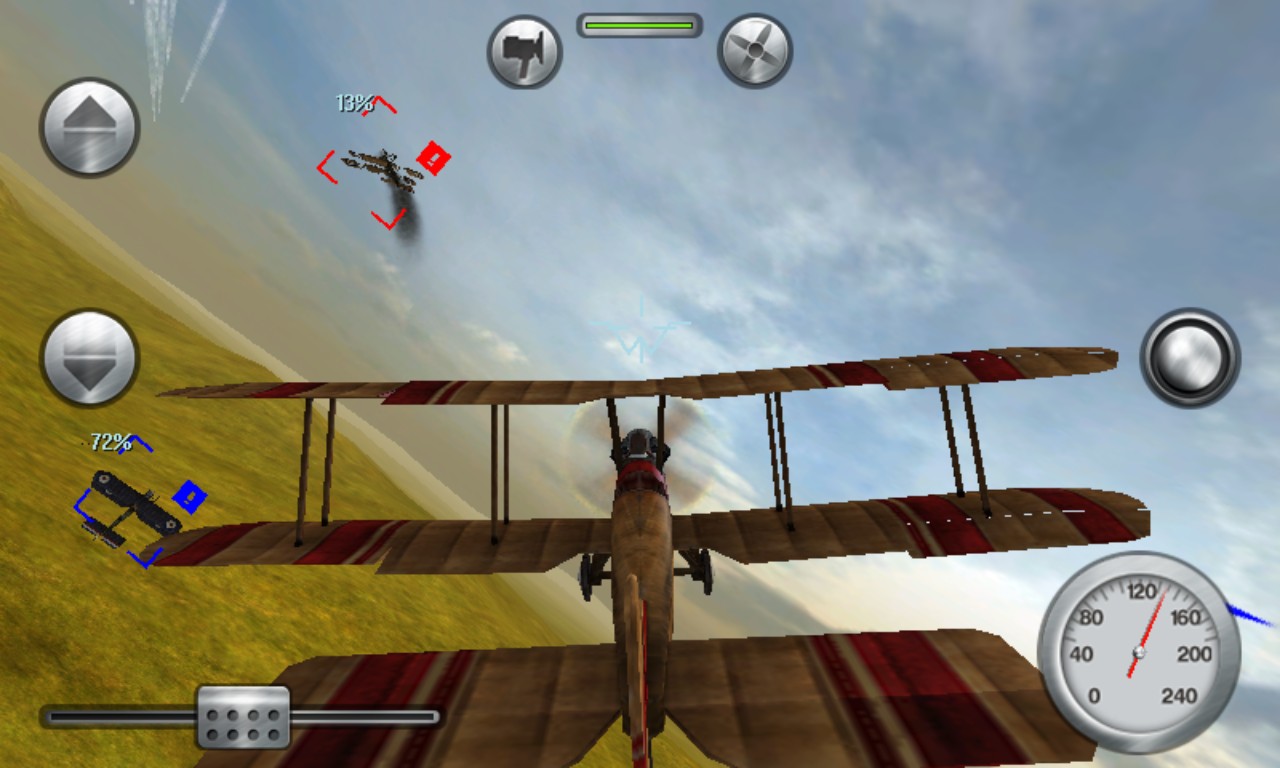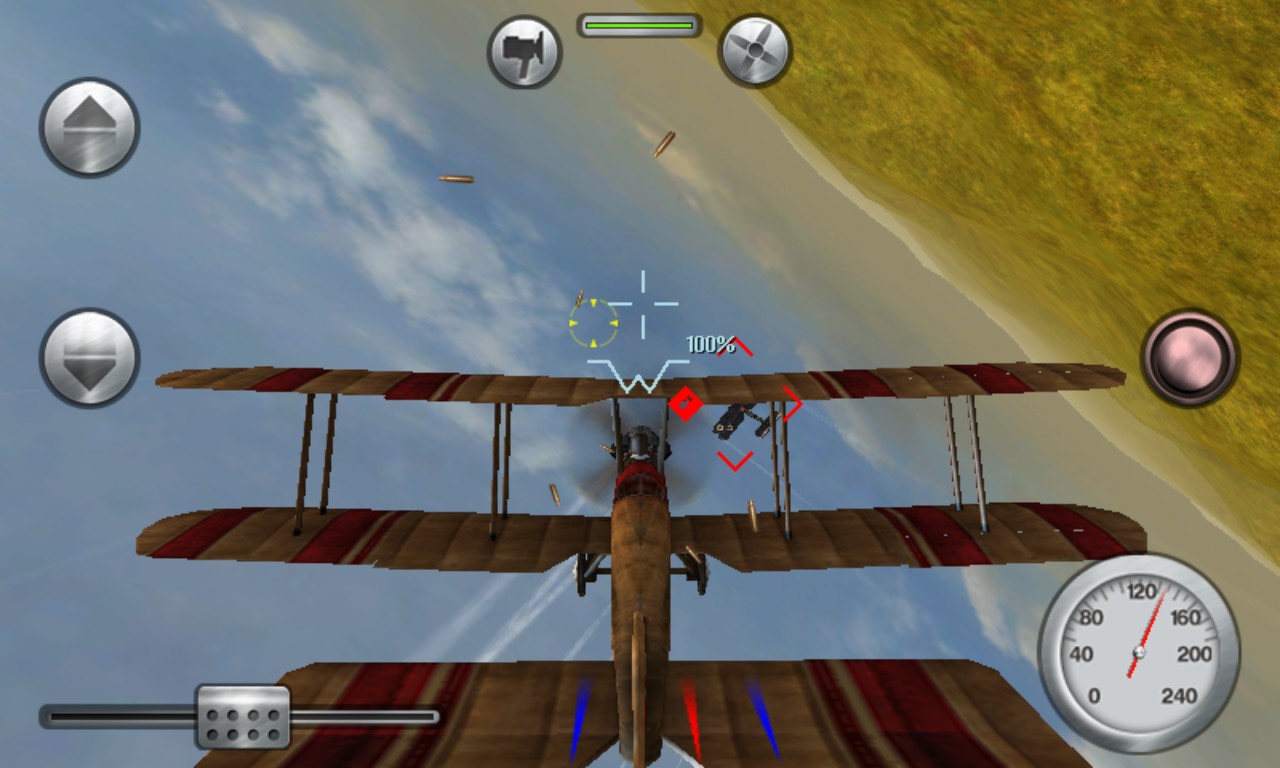 All very well thought out, even if there's an incongruity in such aids being available in a 1915 fighter!
In Quick Match mode, you're pitted against five virtual opponents and it's a simple free for all, to see who can land the most cannon hits. Good for demoing the game, but not terribly immersive in terms of trying to believe that you're 'there'.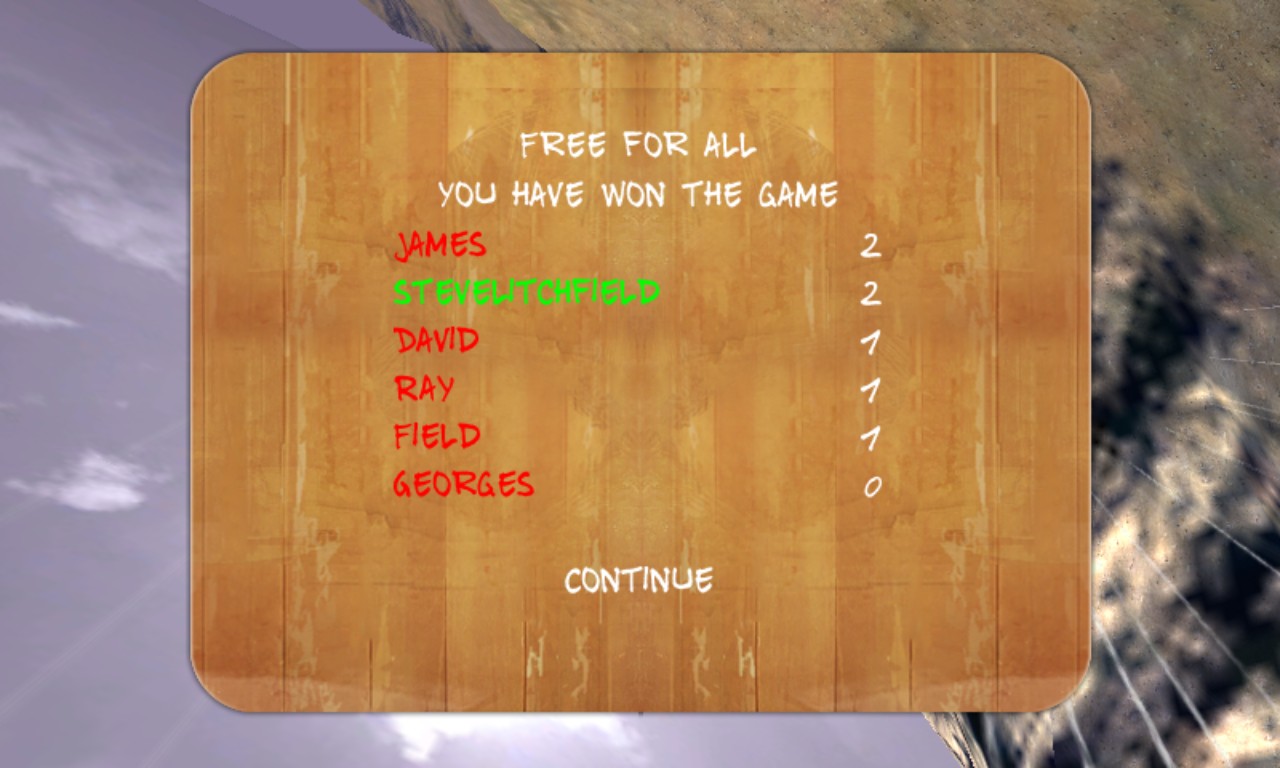 Rise of Glory can, in its settings, be 'kept running' under the lock screen, and presumably on older WP7.x devices this prevents a tiresome 'resuming' screen being seen when you come back to the game, albeit at the expense of a little battery life. I was testing Rise of Glory on Windows Phone 8 on the Nokia Lumia 920 and this setting didn't seem to have much effect - resumption (to a 'Contunue' screen) was pretty much instant either way.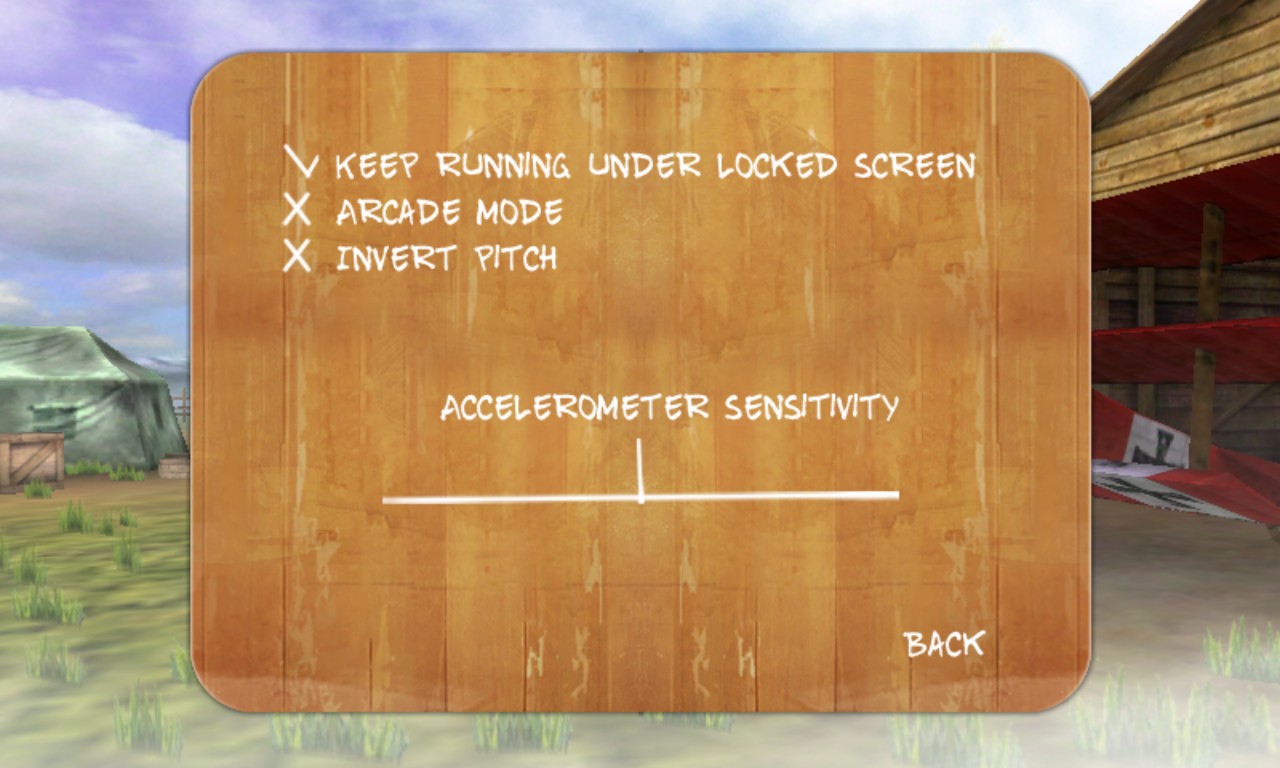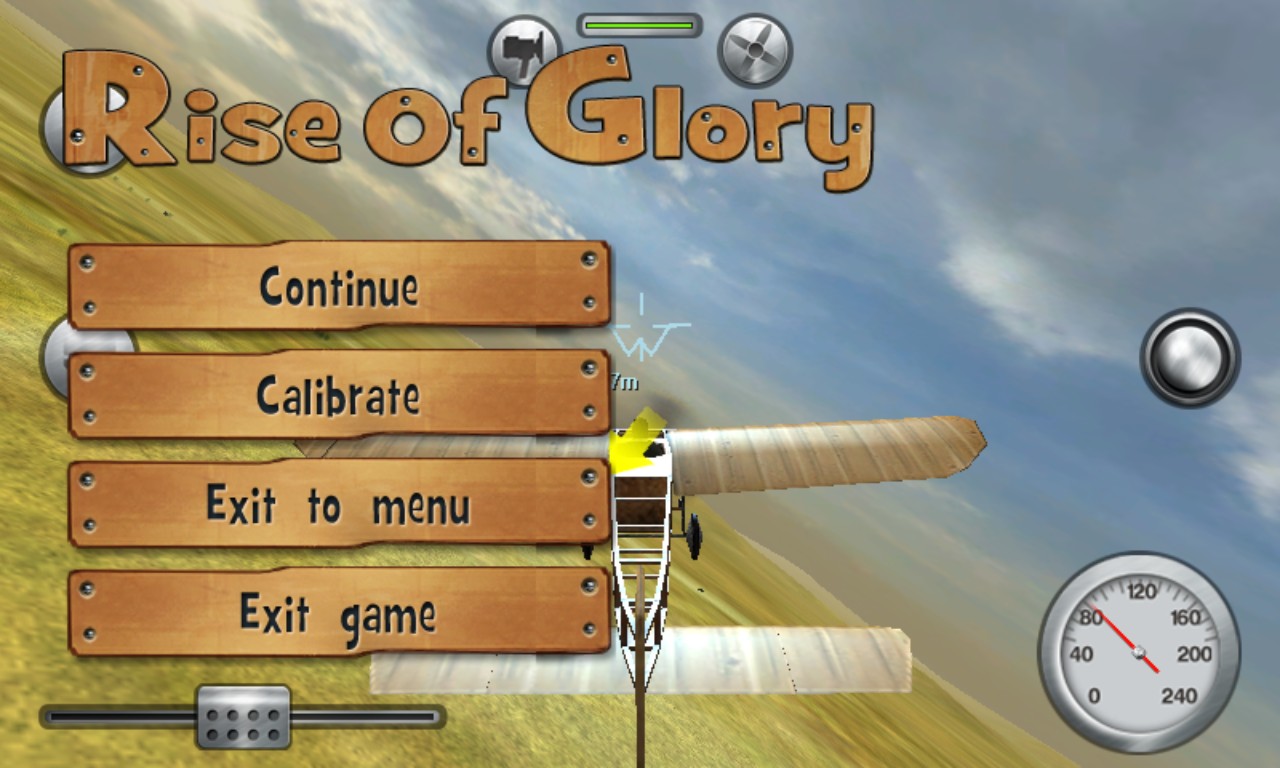 On a related note, and as hinted in the summary paragraph, there's just one flaw to mention with Rise of Glory and it's more a criticism of the devices it runs on - the 'fire' button is positioned such that it's only a few millimetres from the typical 'Start' button of the phone. Which means that in the heat of battle it's all too easy to find your thumb slipping slightly and returning to the Windows Phone homescreen - gah! Maybe a software trap could be put in place here? i.e. "Start button pressed - press again if you really want to do this?"
With well drawn (and animated) cut scenes and wonderfully immersive flying (complete with mist, bullets racing past you, smoke from crippled aircraft, and much more), Rise of Glory is a graphical treat for both shooting game and simulation fans. Both will be challenged, in different ways, and I can't recommend the game highly enough.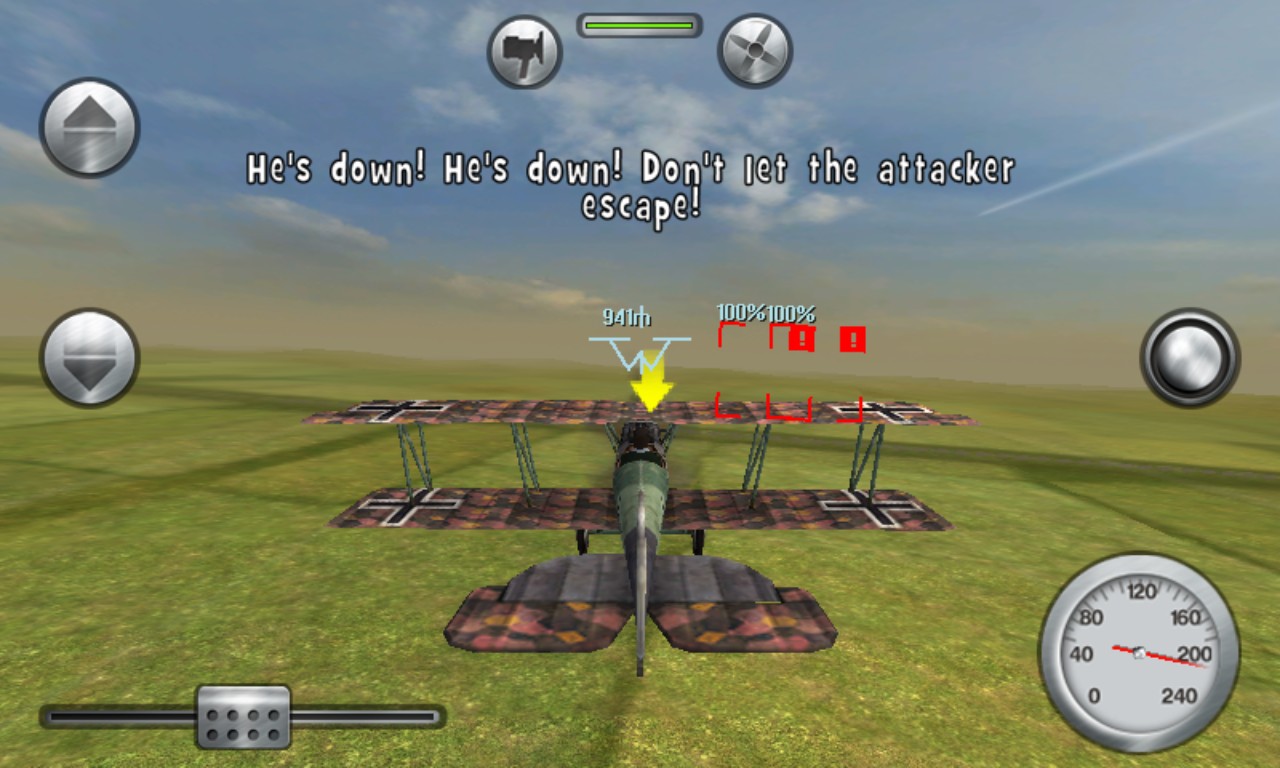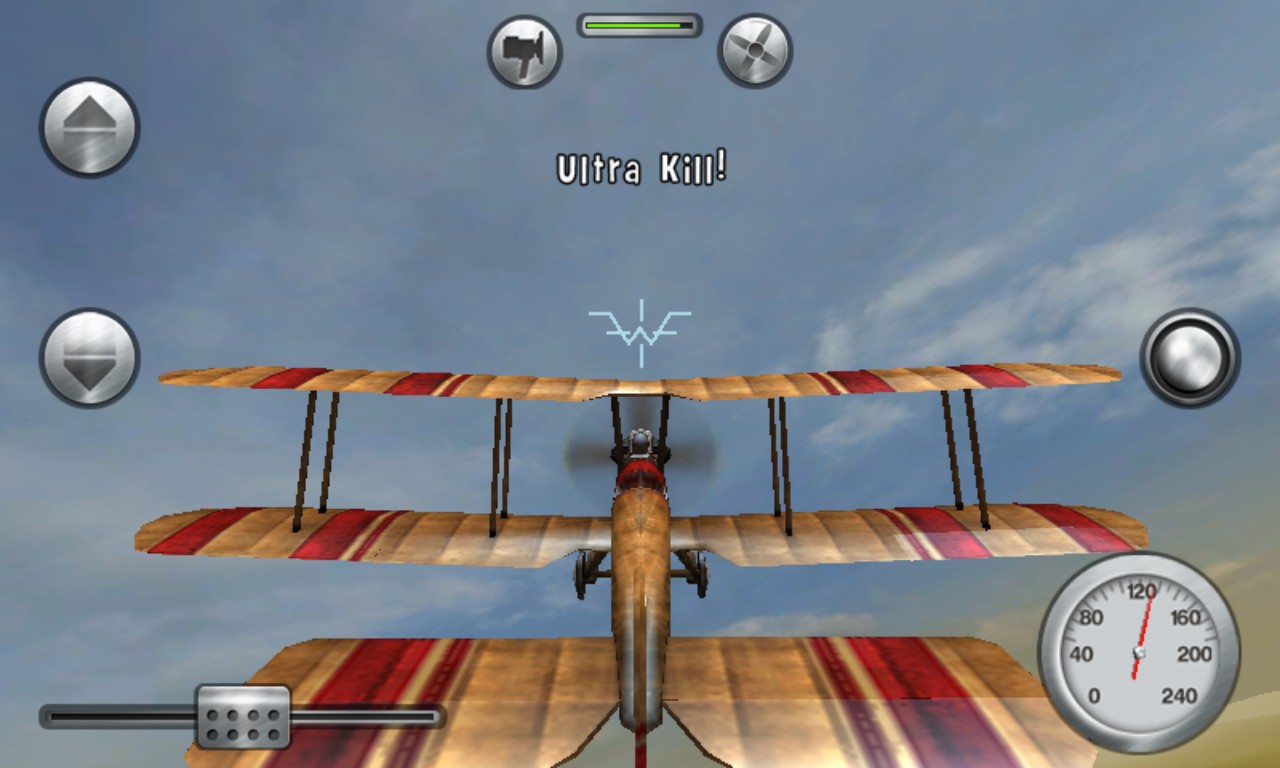 Reviewed by Steve Litchfield at