Review:
Scotrail
Score:
73%
So my Mum asks me what time the next train back to Edinburgh is. Rather than hit Internet Explorer, go to a website, choose my station, and navigate the timetables, I head to the Windows Store instead to download the Scotrail application. As I mentioned in yesterday's look at my live tiles, I've been travelling around Scotland by rail in the last month or so, but this was the first time I was planning a trip 'on the fly'. And I'd argue that in today's 'app economy', the browser is no longer the first place to look.
Version Reviewed: 1.5.0.0
Buy Link | Download / Information Link
The application itself has a familiar layout if you've seen other public transport systems, with options to search through the stations and purchase your tickets. The application is also location aware, allowing you to choose the station nearest you, or through a map (which did bring up a certification error when I tried it).
Probably the most useful part of the app is the live times available for all the trains. You can call up the departures board for any station to see when the next few trains will be leaving, no matter where they are going, or you can look for the times on a specific route.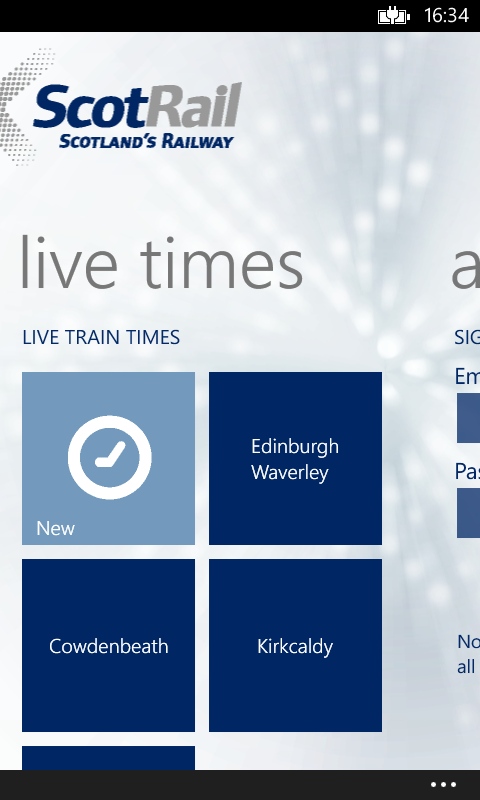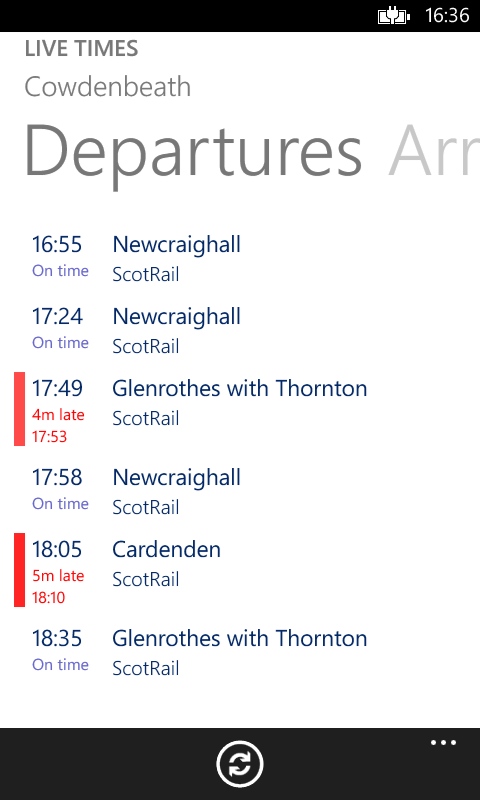 You can also purchase your ticket from the application. As well as the route, you can search for tickets based around the time of departure - using this information you'll be offered tickets that comply with the times of your trains (because if there is one thing the UK rail industry is good at, it's having a byzantine collection of different fares to try and catch you out).
While there are barcode tickets available on-screen for some journeys, many others will need you to pick up a ticket at the station after purchasing it with the app, so leave five or ten minutes between booking and picking up just to be sure if the app says you need to pick up a ticket.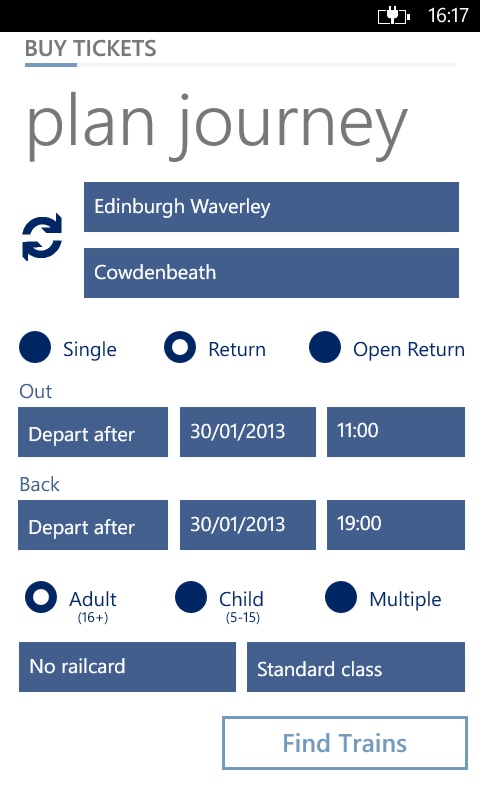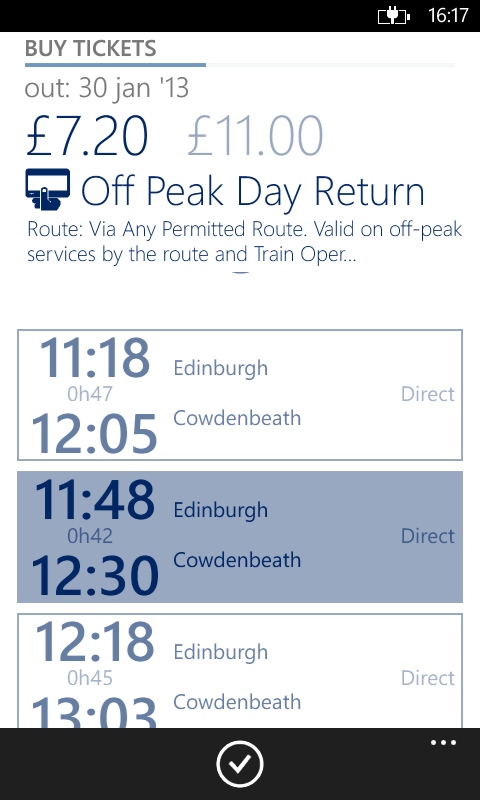 You have the option to log in to a Scotrail web account, which keeps track of your ticket purchase history, and this is good for regular users who want to buy tickets, but for the occasional purchase and looking up times and schedules you can stay signed out, or even unregistered if you so wish.
Probably the best thing you can say about the app is that it does what is required with the minimum of fuss, and it does it with a very clear and easy to navigate user interface that required very little hand holding or explanation to get to all the functions.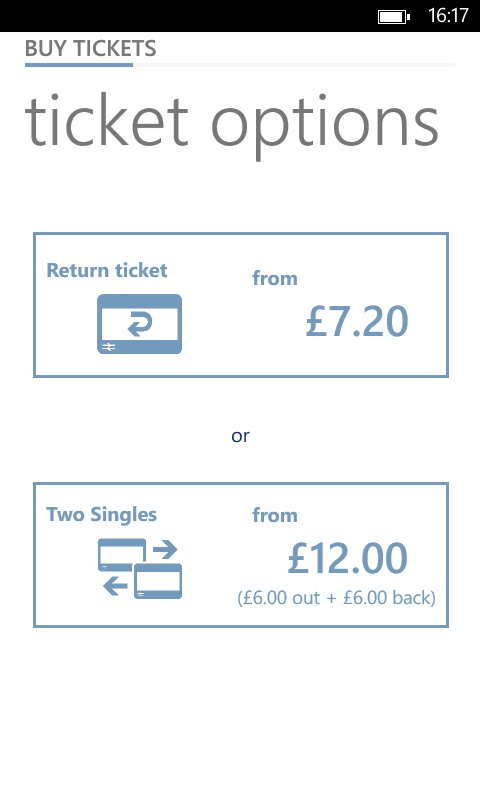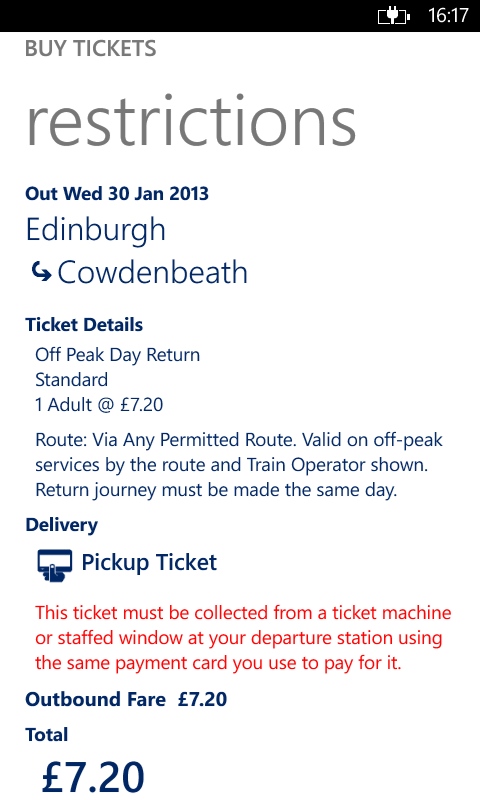 What would be nice is a little bit more use of the unique Windows Phone features. Pinning a route, or my home station, as a live tile was something that I expected to see but could not find. It's not a real game changer for someone like me who only makes occasional journeys, but regular commuters would no doubt like a quicker way to get to the information.
The Scotrail app brings the vital information to the Scottish railway network, it's free, and it's accurate to the minute. It's a good example of how to do a transport application, and I'd hope that all the Scottish Windows Phone users (outside of my family) are using it.
Reviewed by Ewan Spence at