Review:
Moleskine Journal
Score:
64%
Yes, your Windows Phone has OneNote, but it is rather overpowered in some circumstances. For me, I want a notebook that is there when you just need to get an idea or two down as quickly as possible, so it's easy to find that thought a few hours later. That's where third party notebooks come in, and I'm pleased with how useful the Moleskine Journal application is.
Version Reviewed: 1.0.2.1
Buy Link | Download / Information Link
Based around the physical Moleskine notebooks beloved by the hipsters of the world, three styles of notebook are replicated in the app, and you can have as many of each notebook as you want. Inside each notebook you can have as many pages as you like, and of course being digital you're not going to run out of space... just add another page!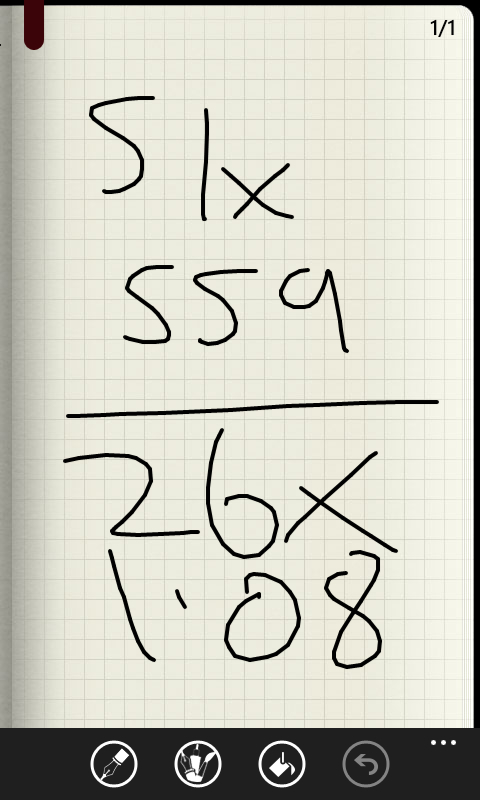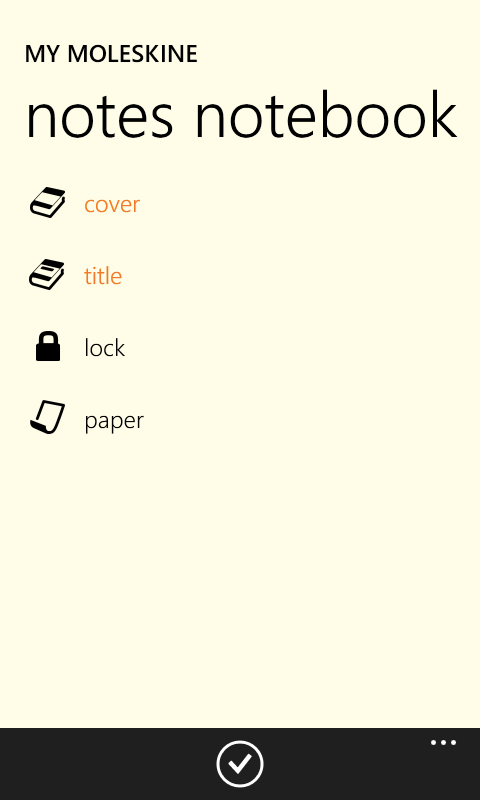 Just like the Moleskine range in your local stationers, you have multiple combinations of notebook styles and paper choices. In terms of notebook choices, there are three main designs - the regular notebook, a week on a page diary style, and an image gallery style sketchbook format. On top of those options, you can select the year of the diary notebook, three paper styles for the regular notebook (plain paper, lined, or graph squares), and you can select the coloured strip that sits along the front of the notebook to help differentiate them.
This might seem like a way to advertise the range of notebooks available, but it means that it's very easy to sort out a number of notebooks to organise your life if that's your thing. I've settled on two main notebooks, one as a 'scratchpad' used for anything, and another for keeping track of my daily 'things to do'. Each notebook can be pinned to your start screen as an individual live tile.
Aiding the organisation is the classic ribbon bookmark carried over from the physical notebooks. Drag this down from the top of the screen and you'll be able to jump back into the middle of your pages whenever you open up that notebook.
All this organisation would be for nothing if you couldn't take worthwhile notes. Remembering that the goal here is not to provide a huge selection of tools, but to provide tools that are fast, and Moleskine Journal is a qualified success.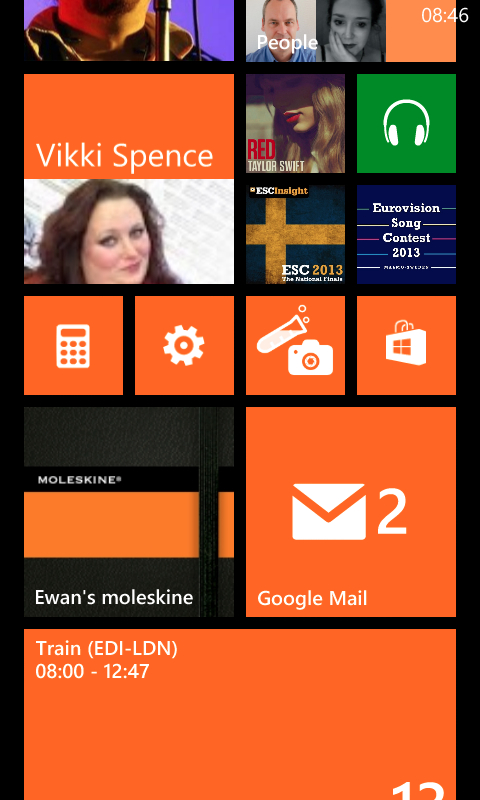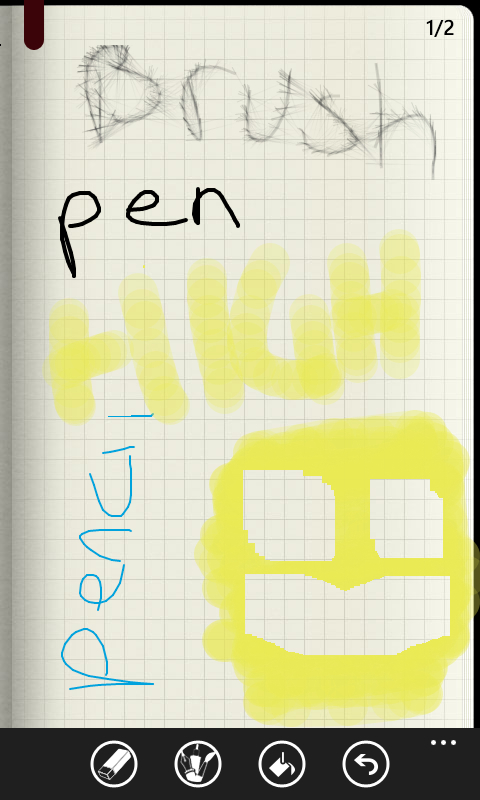 As you'd expect, you can use your finger as a stylus to make quick sketches, handwritten notes, or other indecipherable scrawls. This is where the larger screened Windows Phone devices have the advantage, both in having a larger physical screen and more pixels for better definition. The Lumia 820 I use is a halfway house, with a decent sized screen, but still running at 800x480 resolution. That's enough to get some short words and numbers down on the paper, but not much else. Your mileage on this input method may vary, but do take the time to experiment with the various types of stylus (pen, pencil, highlighting pens, and a paintbrush).
You can also use the on screen keyboard to input regular text, tapping on the screen where you would like the text box to appear and carry on with the regular Windows Phones keyboard. Unfortunately the predictive/correcting part of the keyboard has not been implemented here, and that's a shame. It's easy to type 'now'. It's even easier to type 'noe'. Windows Phone, in full blown prediction mode, will fix this for me, and it's a shame that's not present in Moleskine Journal, as it would make input much faster, with more accuracy. Images taken by your camera can also be added to your notebook from the tool selection menu.
As you can tell, it wouldn't take much to build up a lot of notes, and Windows Phone is not known for its ability to back up personal information. Thankfully you can sync your Moleskine notes to either Evernote or SkyDrive, turning a quick app note on your phone into something more easily referenced from a deskbound computer.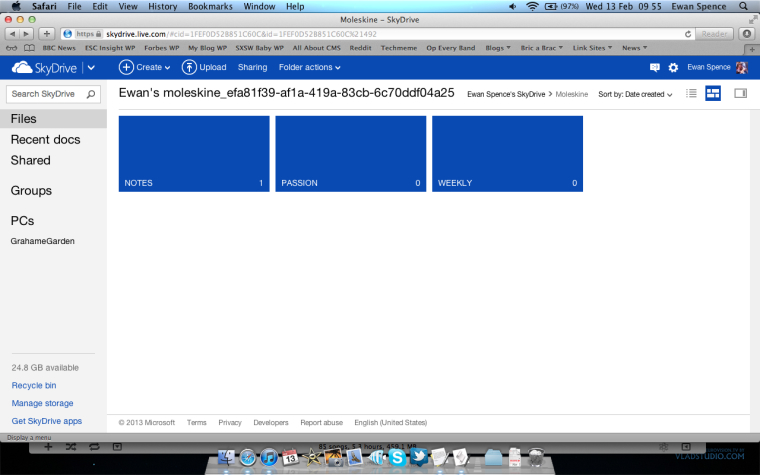 Moleskine Journal has a little more flexibility than I was expecting, yet it never gets in the way. It's perfectly suited for taking very quick notes while out and about, but it also helps organise thoughts in a clean interface. There are some quirks to the interface where the graphical tools feel a little inaccurate, but that could be down to my clumsy fingers. Moleskine is a good application, but with a little more work on the rough edges (notably polishing the input tools, and navigation through the pages, which needs you to open the menu to get to the page chooser) it could be a great one.
Reviewed by Ewan Spence at