Review:
Angry Birds Seasons (Xbox Live)
Score:
86%
It's Angry Birds, on Windows Phone 8, it's the version of the game called 'Seasons' and it does everything that you would expect of an Angry Birds game. Recommended. Next- (Oi! - Rafe) Oh I need to write some more? Okay then, let's look at what makes Seasons probably the best of the Angry Birds games available.
Version Reviewed: 1.0.0.0
Buy Link | Download / Information Link
The first thing to note about Angry Birds Seasons is just how difficult it is. If you've breezed through the regular Angry Birds game, Seasons is a whole level of complexity. With intricate level design, tricky piggy placement, and a very limited selection of Birds per level, Seasons is probably the most 'puzzly' version of Angry Birds available, and as such it's one of my favourite variants of the game.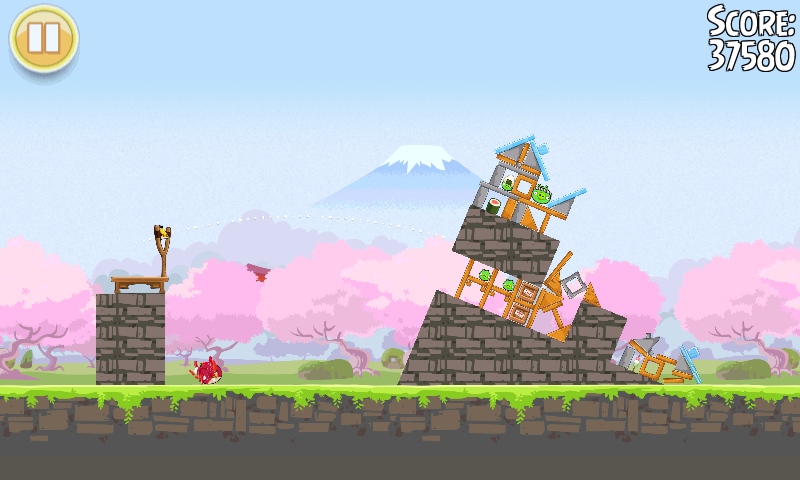 I don't think I need to say too much about the controls and interface of Angry Birds Seasons - you have your catapult to launch the various birds into the air, with a pulling back and release action to throw them, and the position of your finger to determine the angle. It's been used before, everyone understands it, and the accuracy needed is available here.
The one concern I might have is with Seasons playing on a smaller screened device such as the Lumia 620. The detail on offer in the levels of Seasons, even for the initial levels, is very complex and I found the need to play the game with the view as zoomed out as possible so I could see everything. That's ok on a big screened Windows Phone device like the Lumia 920, but on the smaller mid and low-range devices, much of the detailed animation and graphical look is lost.
Part of the appeal of Angry Birds has always been the cheery graphics used by Rovio. This is especially so in Seasons, with each pack of levels in the game representing a different seasonal event in the year. With comical hats for St Patrick's Day, Frankenstein heads for Halloween, and hearts in the air for Valentine's Day, and more, there's a distinctive look to every new level pack that arrives.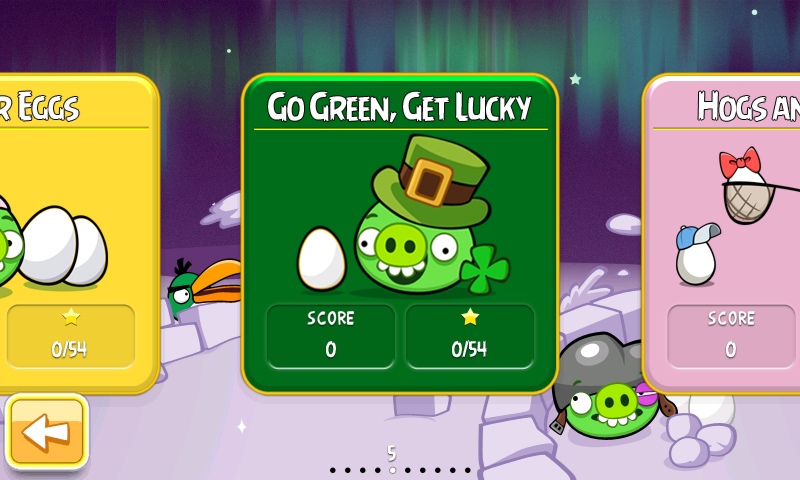 Perhaps this is my only concern around Angry Birds Seasons. The concept of Seasons relies heavily on ongoing level packs and new events to celebrate. To be fair, there are already hundreds of levels with three years of back content (all of which is available) but I'd hope that Windows Phone is not left behind because of structural issues with publishing in the Windows Store.
This is something that can only be answered in time, but the release of the Angry Birds titles by Rovio for Windows Phone 7.x devices (the Windows Phone 8 versions are published via Xbox Live) gives me hope that Rovio are customer focused enough that they'll be able to push through timely updates at the same pace as iOS and Android.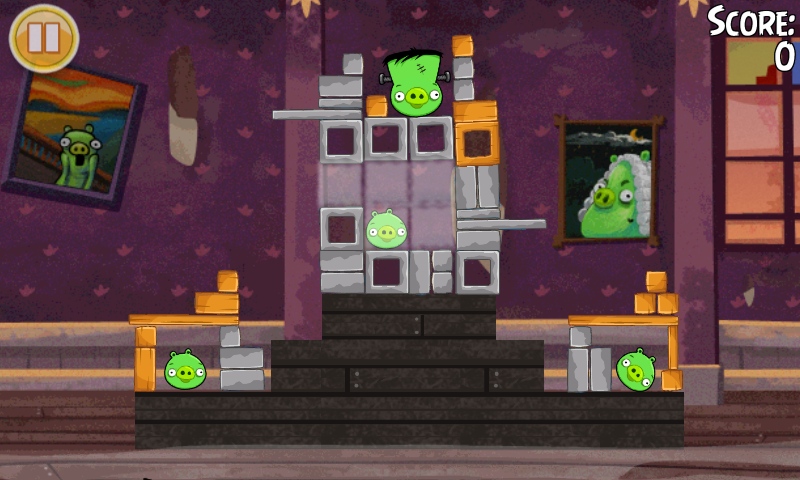 Angry Birds is an important franchise to have on Windows Phone, even if the hardcore gamer and bitter hacks writing about the platform point out how old it is. It's a name that gives confidence in the platform. For the Angry Birds fan, I always feel Seasons is their title of choice in the catalogue. It plays as expected, and I'd hope Rovio keep it up to date. As I said at the top, this is a definite recommendation.
Reviewed by Ewan Spence at