Review:
World Cricket Championship
Score:
77%
Cricket games don't always fare well on computers, let alone phones, with their smaller screens. So many players and styles and possibilities to model and control. Yet World Cricket Championship, reviewed here, handles the classic English sport almost faultlessly. It's true, it's slanted massively towards modern styles of play, with big strokes commonplace and super-short matches, but this is easy to forgive in a phone title, for which a ten minute game session is just about perfect.
Buy Link | Download / Information Link
World Cricket Championship, as you'll see in the screenshots below, makes good use of 3D engines (including Unity) and modelling tools to provide a rather sumptuously accurate 'TV'-like viewport onto the cricket game of your choice. Essentially, each match is split into two - as you might expect - one half with you trying to bowl out (and contain) the opposition batsmen, and in the other half trying to score as many runs as possible yourself. So, in terms of gameplay mechanics, there are two systems to get used to - luckily, they're both quite powerful and intuitive.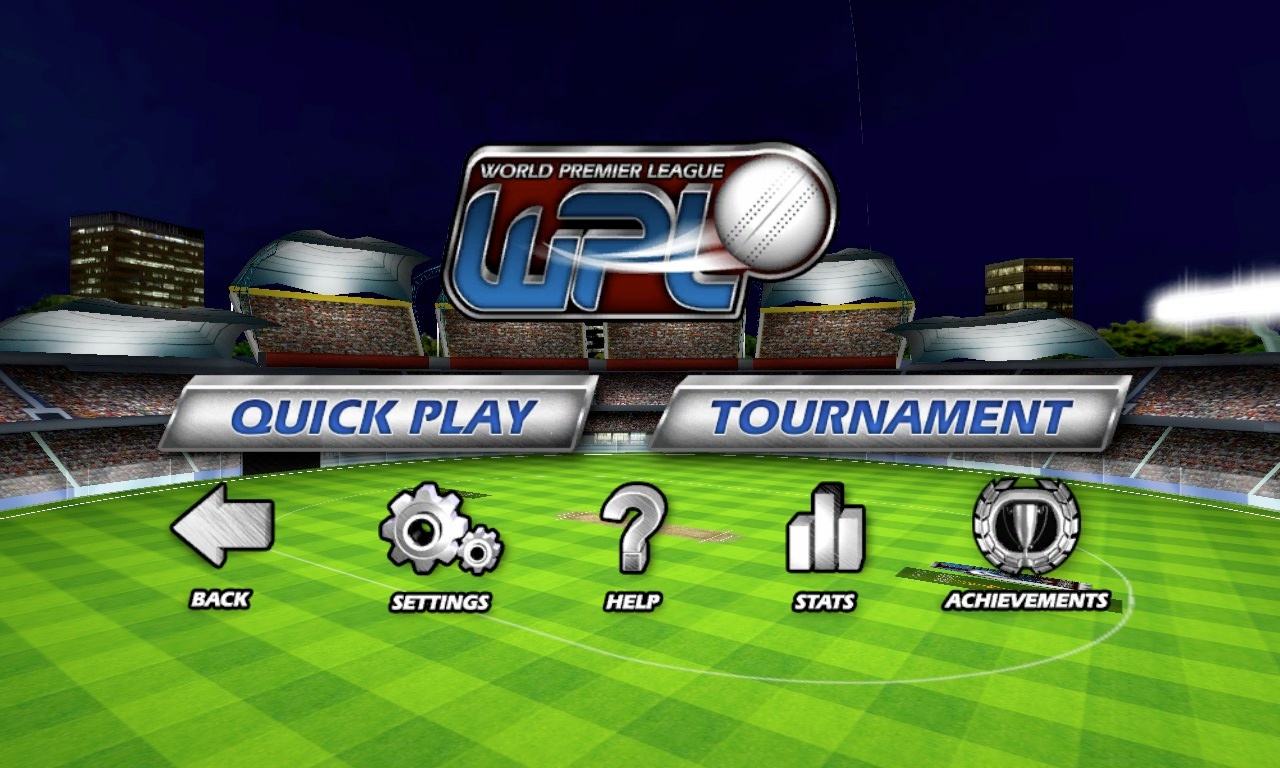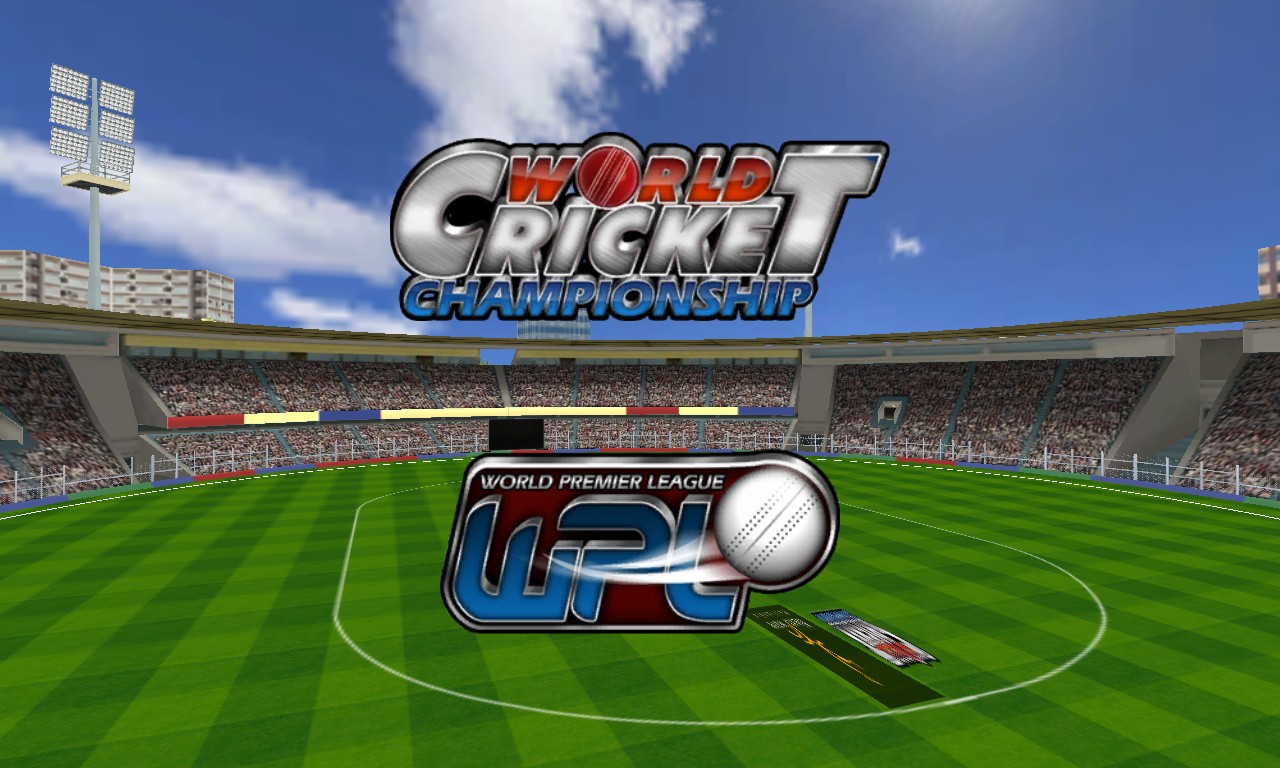 The game is further divided in two ways - you can choose to play in the eponymous World Cricket Championship or in the (Indian) World Premier League. In fact, there's no real difference between the two apart from the team names and the fact that fake player names are already pre-filled for you in the latter league - it's something of a mystery why the former championship comes up on screen with 22 'Player n' style names. Incidentally, if you have the patience to start filling these in, then at least they get remembered for each team for future games, but it's annoying to have to do so at all.
Secondly, you can choose to play in either 'quick play' or 'tournament' modes, which are somewhat self explanatory - do you have the skill and patience to see World Cricket Championship through to the final? Finally, there's also a general 'Difficulty' setting, though in my experiments even 'Easy' seemed a little too hard!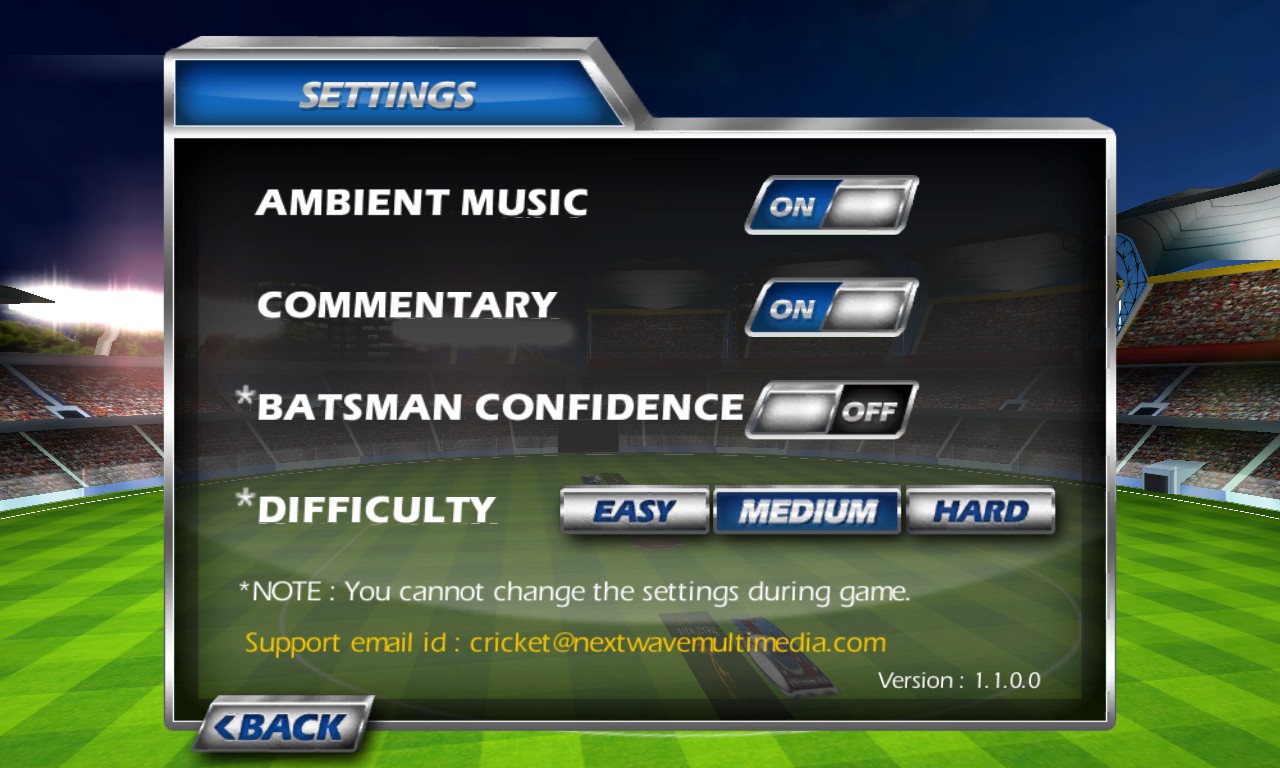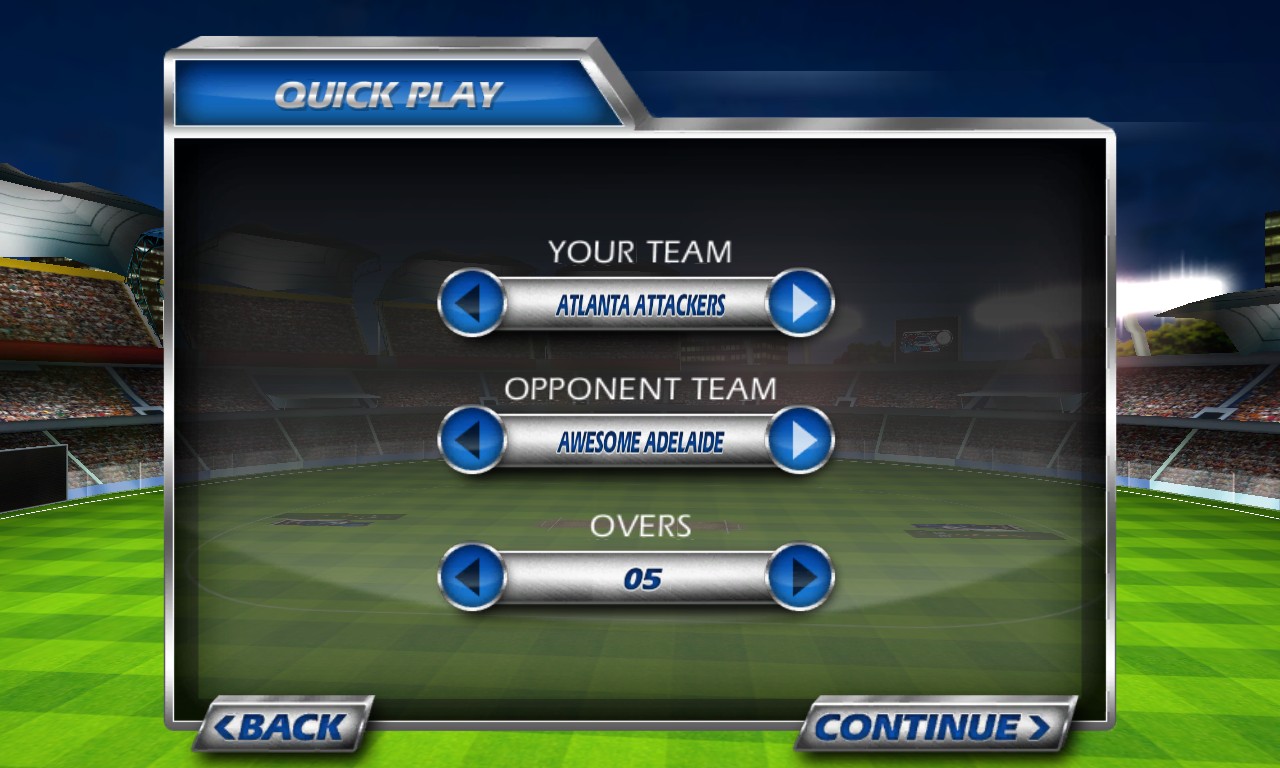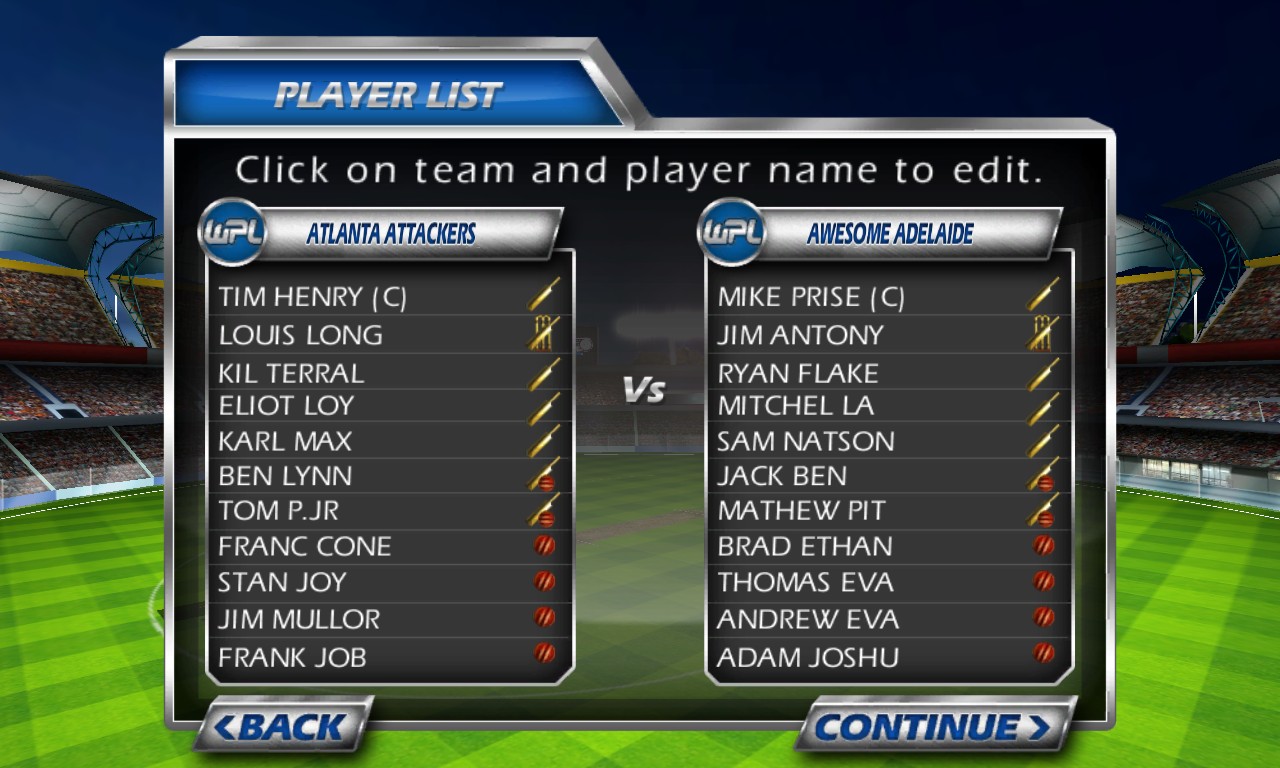 The controls for batting and bowling are simple if you have a working knowledge of the sport itself. When batting, you can see the intended line and length of the bowler - drag to either side to position yourself and then perform the appropriate swipe to drive, cut, pull, hook, etc. In most cases, you can actually pull off the shot you want, which is a step up from most touchscreen cricket games I've tried.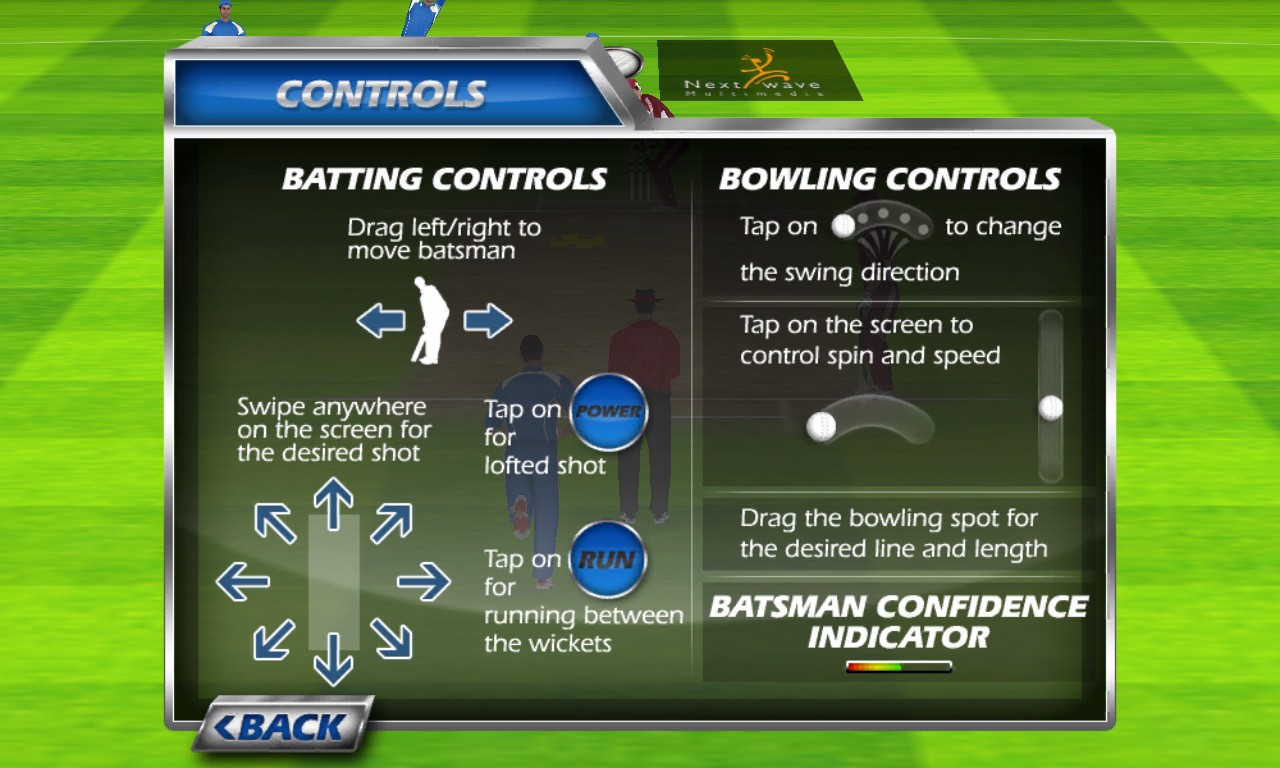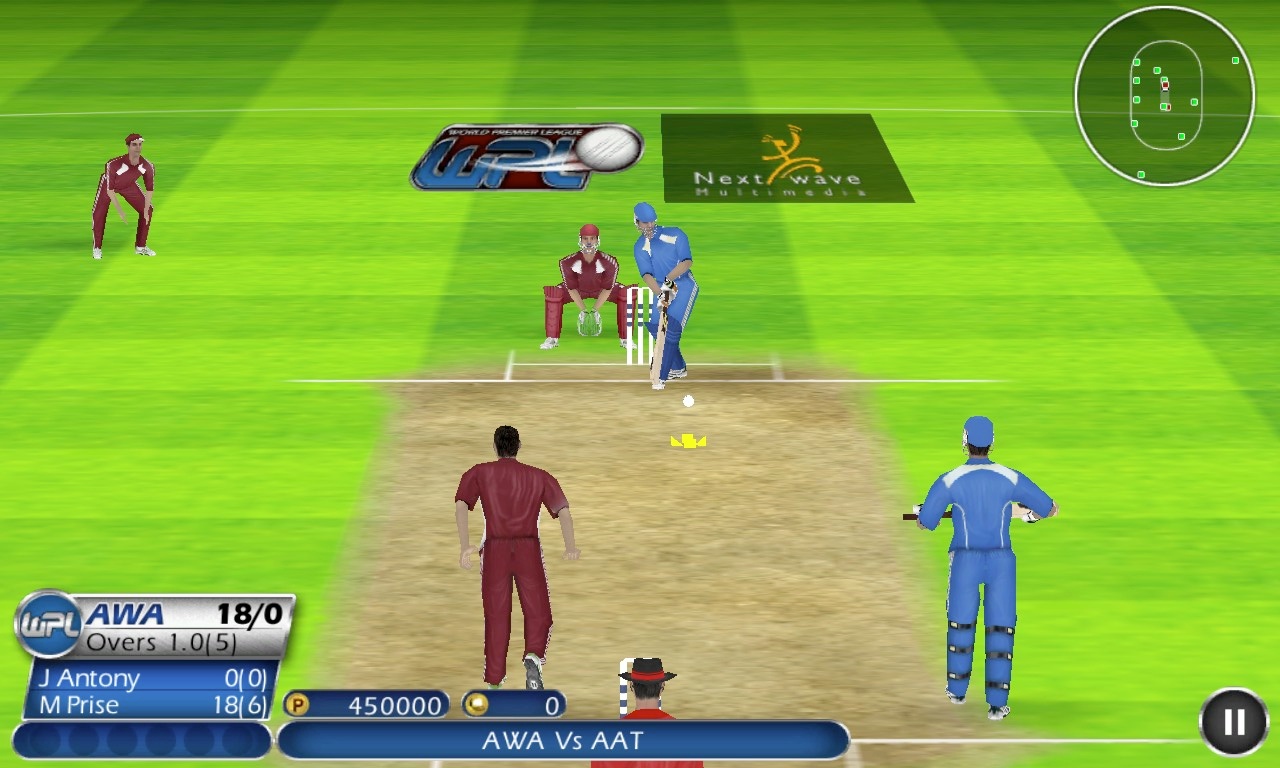 Remembering to tap the on-screen 'Run' button is something of a chore, but I guess you couldn't have running between the wickets be automatic, since you'd then complain when the AI ran one of your players out!
Bowling requires a one or two tap system to set bowling speed and swing/spin (as appropriate) and then you drag your intended pitch point on the screen, as required. The top-right hand representation of field placings has tappable options to switch between several presets, should you have a particular strategy in mind (e.g. bowling a long hop to entice the batsman to hit a pull shot down the throat of long leg), though there's no way to edit the placings.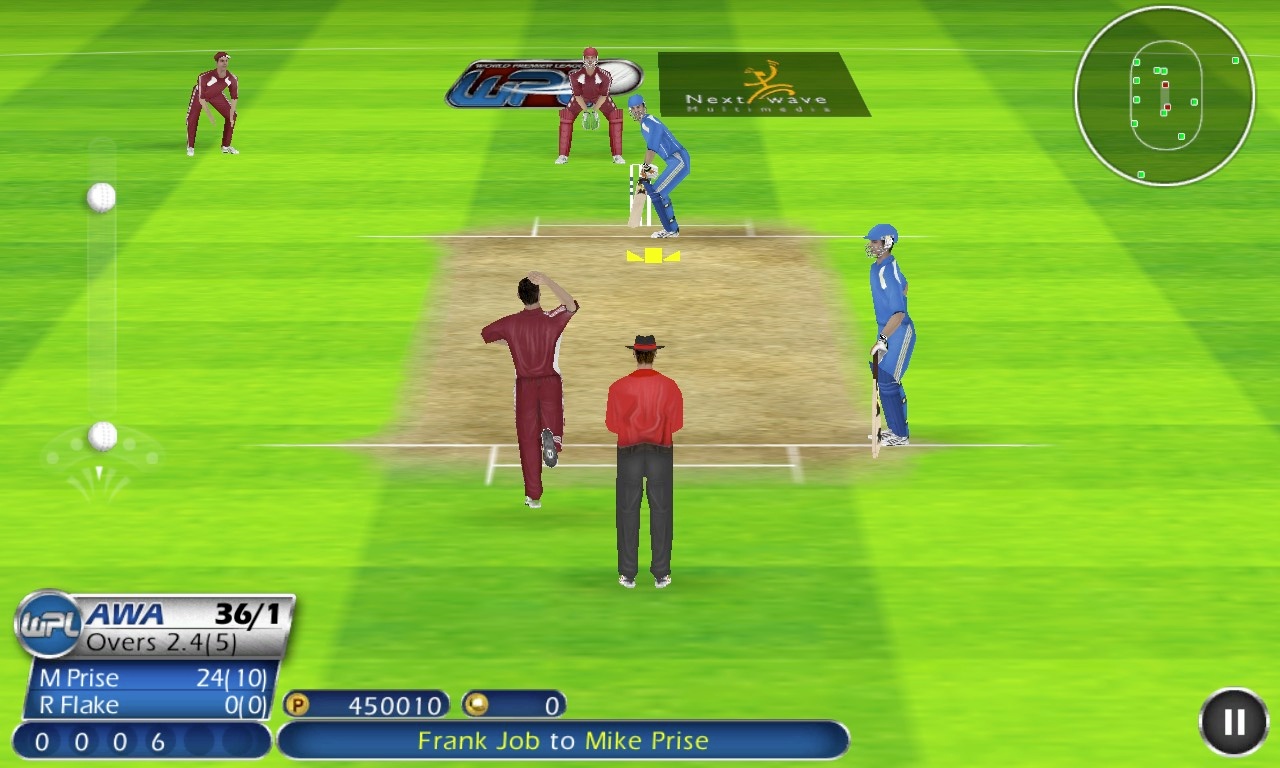 There's no choice over whether a pace or spin bowler bowls each over, but there's enough variety to keep things interesting. Most importantly, there's a decent sense of realism. So, for example, if the batsman's just hit you over your head for a six and you're desperate to contain him, spear in a full length ball just down the leg side (and hope you don't get called for a 'one day wide'). Or get aggressive and fire in some short balls and see what happens. If a spinner is bowling, try varying the amount of spin and length, to confuse the (virtual) batsman.
OK, so there's not really a battle of wits going on, but there's just enough control that it feels like you're trying to out-think the opposition. The realism is heightened by the TV-style presentation throughout, with cameras following the action in exactly the style that a TV director would. 4s, 6s and wickets (or appeals) get singled out for slow motion 'Action Replays' that are often fun to watch, as your batsman scrambles to get to the crease or as the (white) ball sails into the grandstand for a towering six.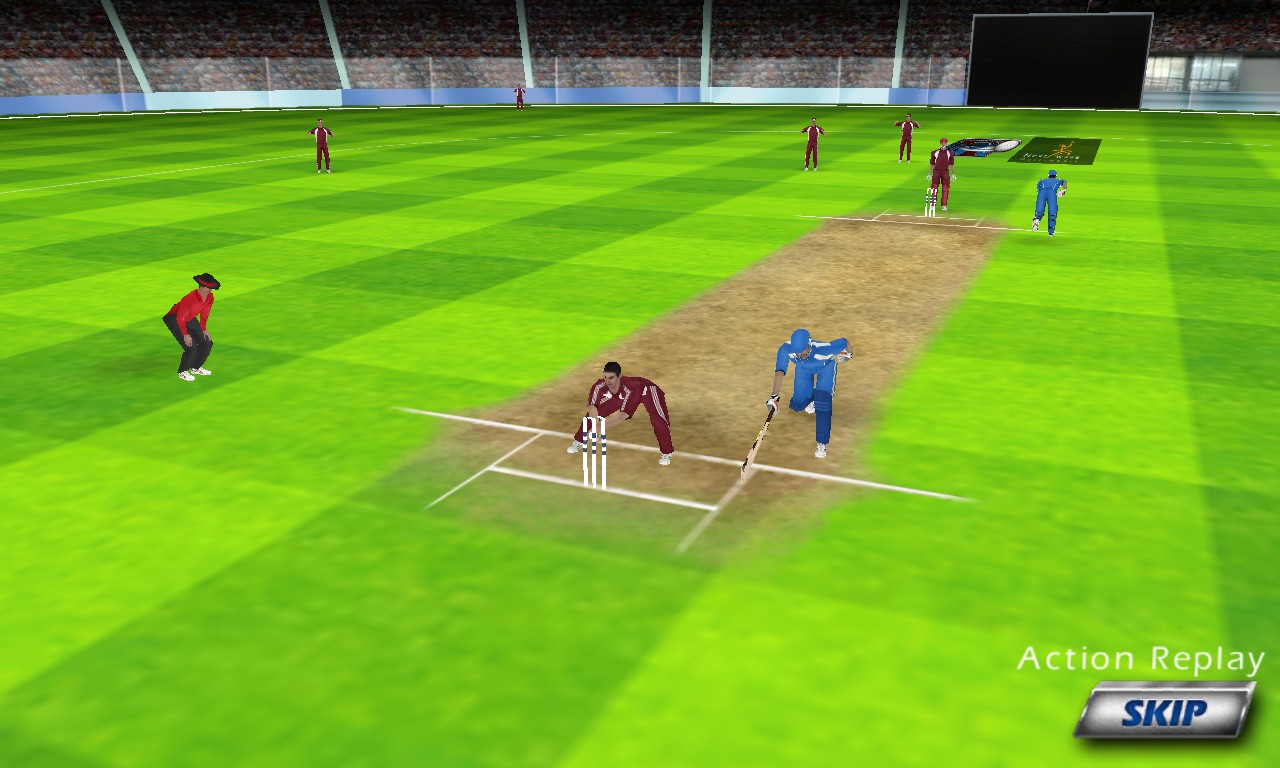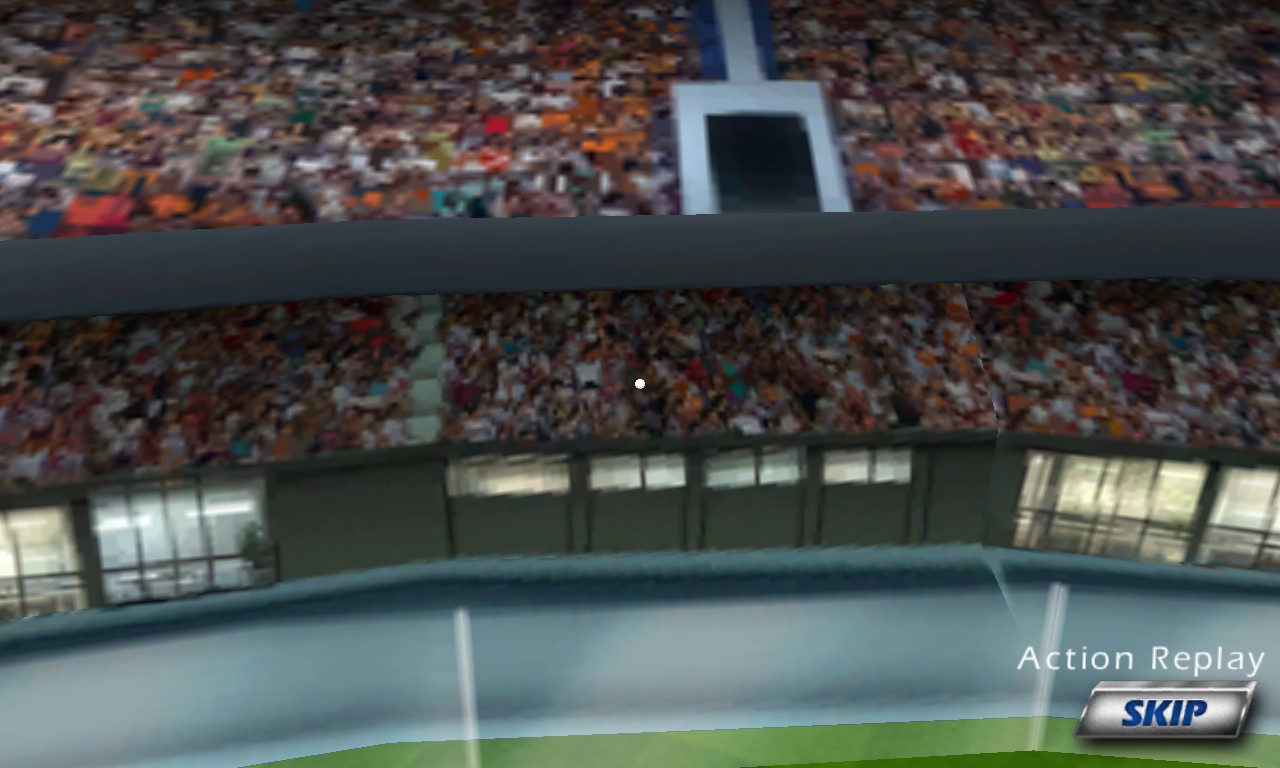 There are a selection of 'achievements' to be unlocked (though no XBox points, sadly), even though most of the early ones you'll grab will be negative, such as your first 'golden duck' (i.e. out first ball).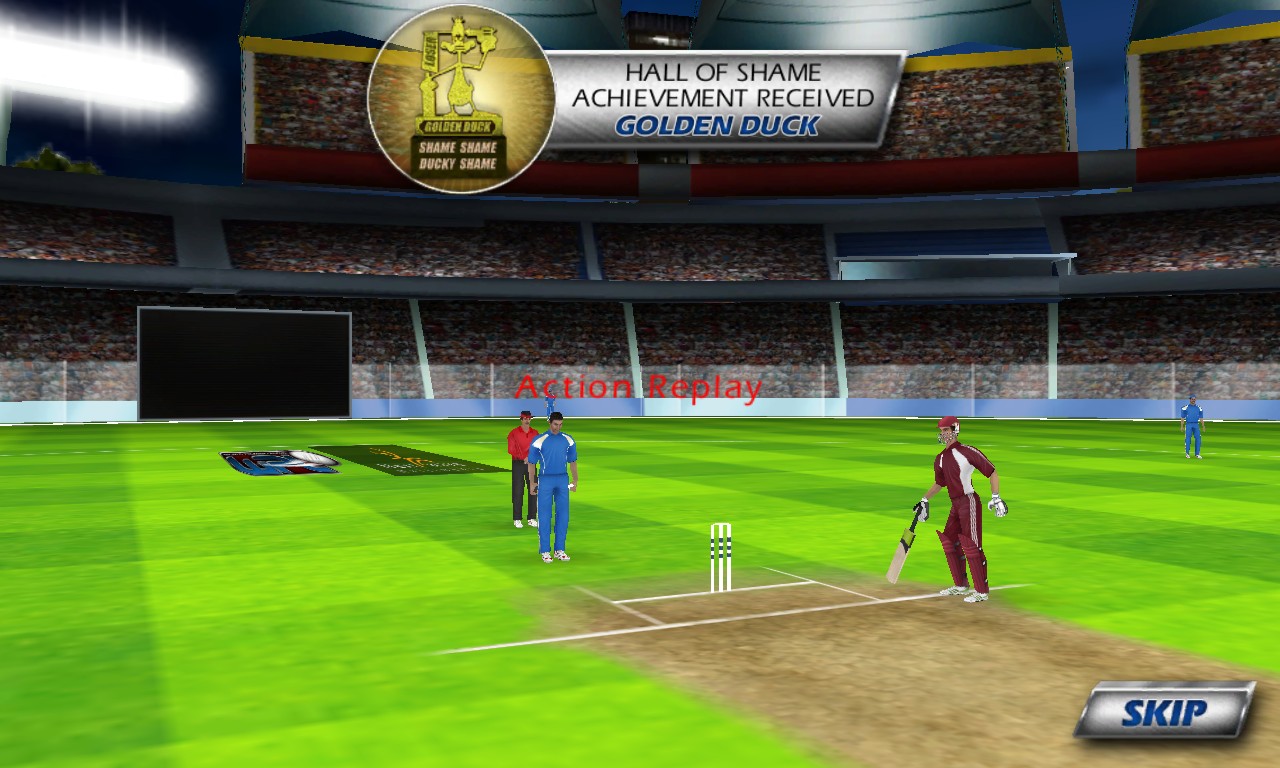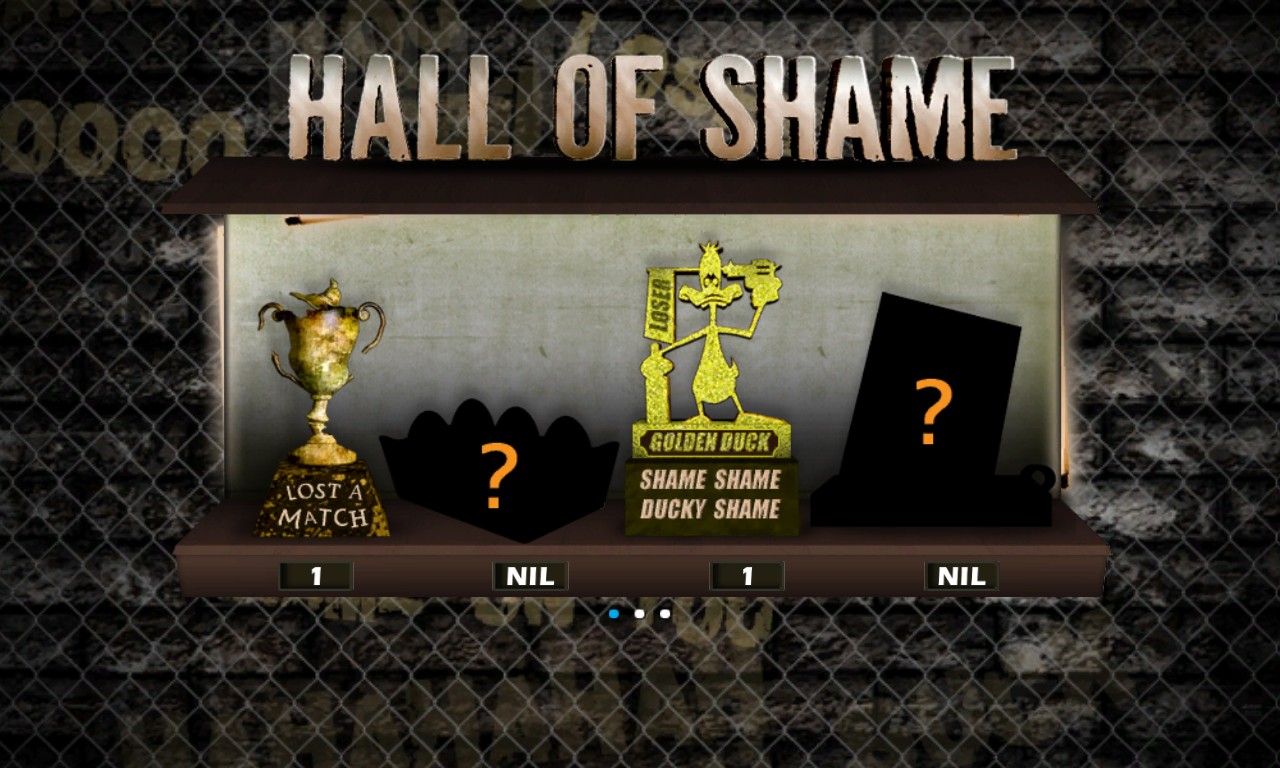 The attention to detail in the modelling of all the players is impressive throughout. Bowlers move with realistic ease, batsman play smoothly through the ball, fielders run, slide, catch and react in believable ways. For example, when the bastman blocks the ball (or horribly mistimes the shot!), you see the bowler run down the wicket to field the ball, kneeling down to pick it up: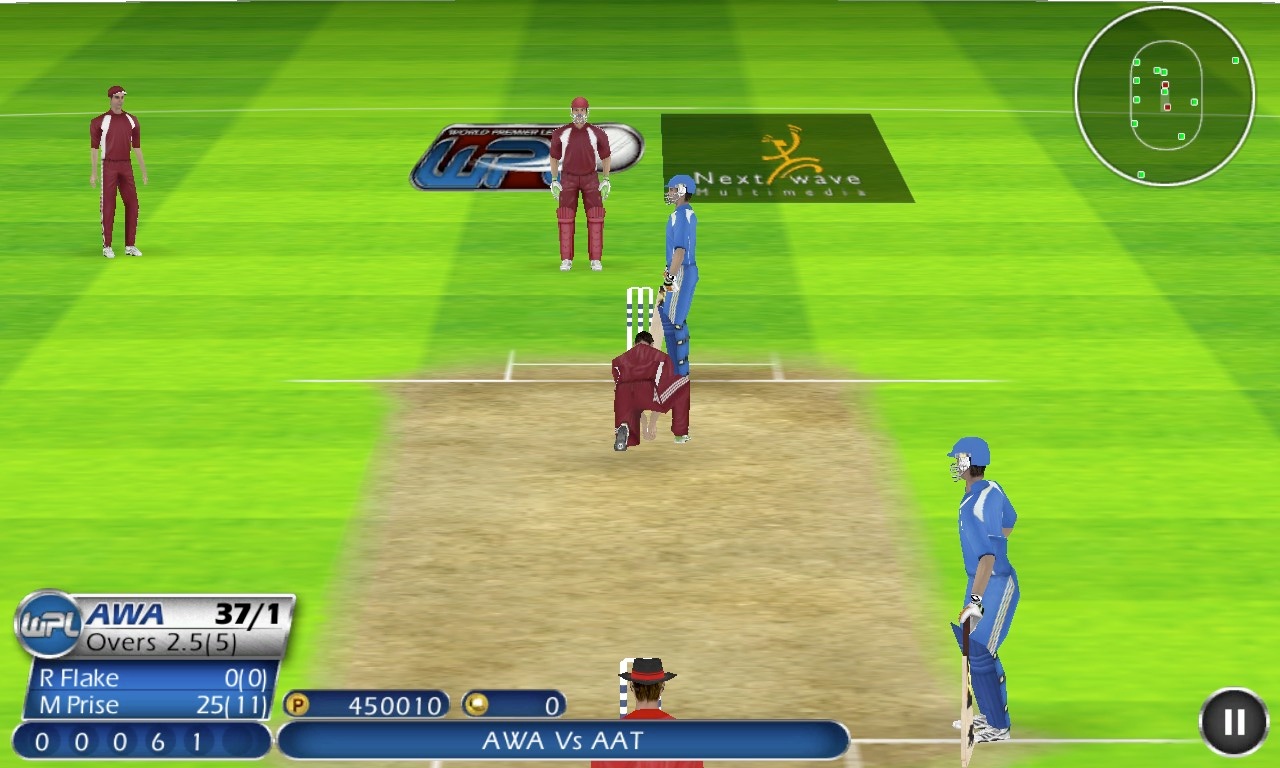 In addition to the main 3D view, you often get an inset view too, if the batsmen are running, so that you can keep an eye on both the ball and where each man has got to: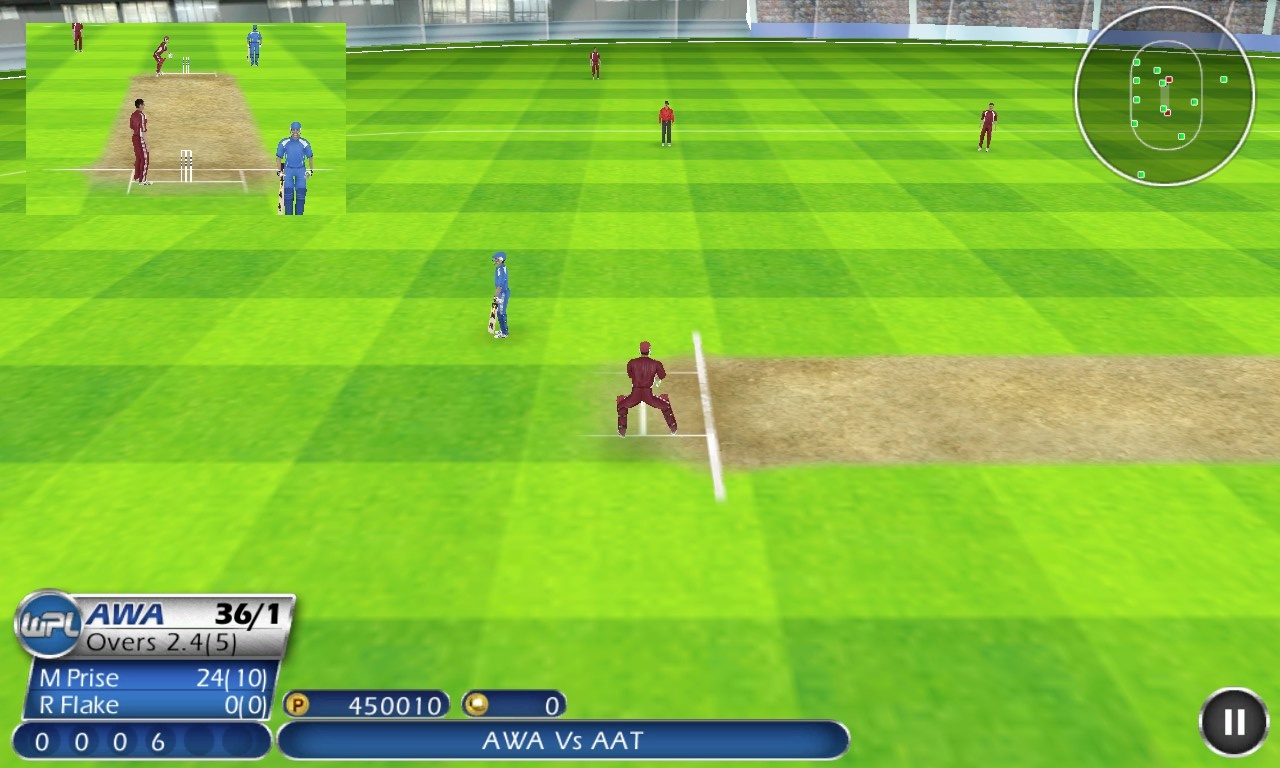 The slow motion action replays are very, very well done, almost TV quality as you watch the batsman perhaps get deceived by a swinging ball and be bowled. Or as a slip fielder scoops up a catch, makes a fist to celebrate and then throws up his hands.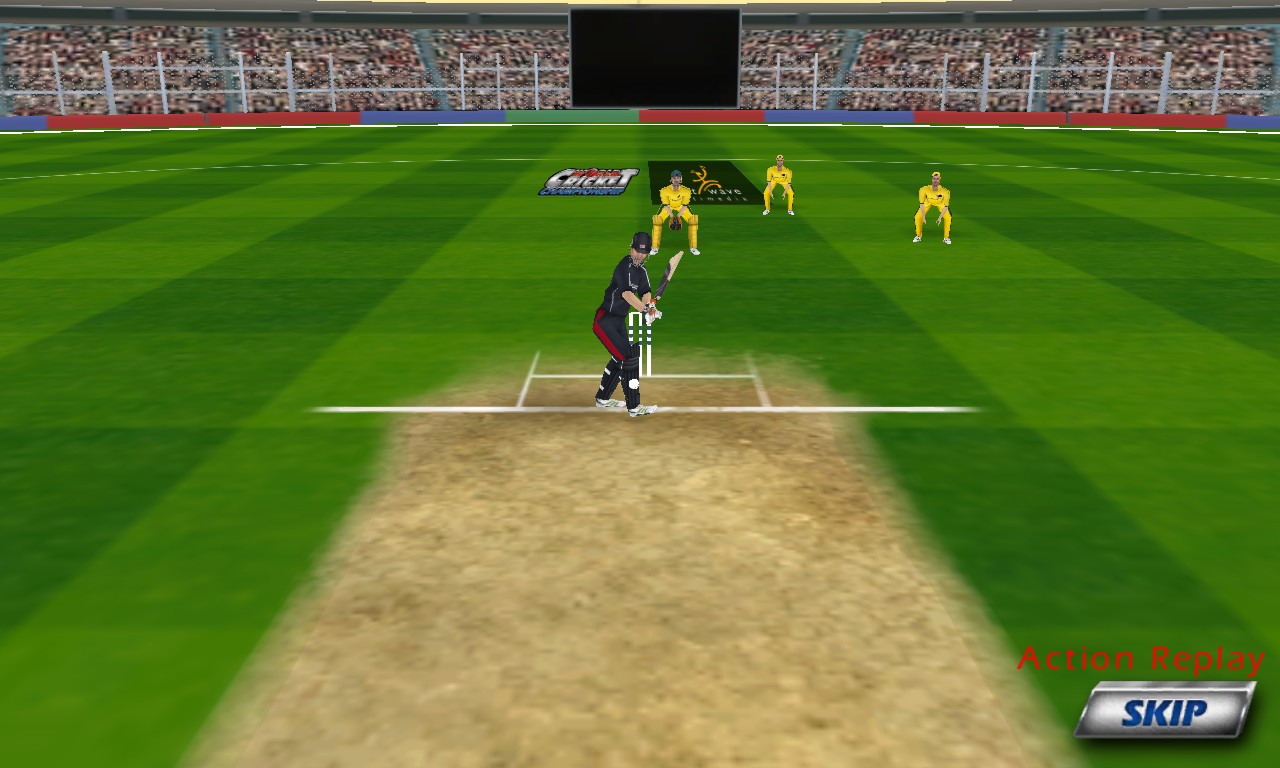 As is also traditional with modern 'TV' cricket coverage, there are lower third info bars overlaid when necessary onto the main 3D view, such as when a new batsman is striding out to the wicket, artily framed against the crowd and floodlights. Incidentally, the player figures are essentially identical, distinguished by kit colour and occasionally skin colour too.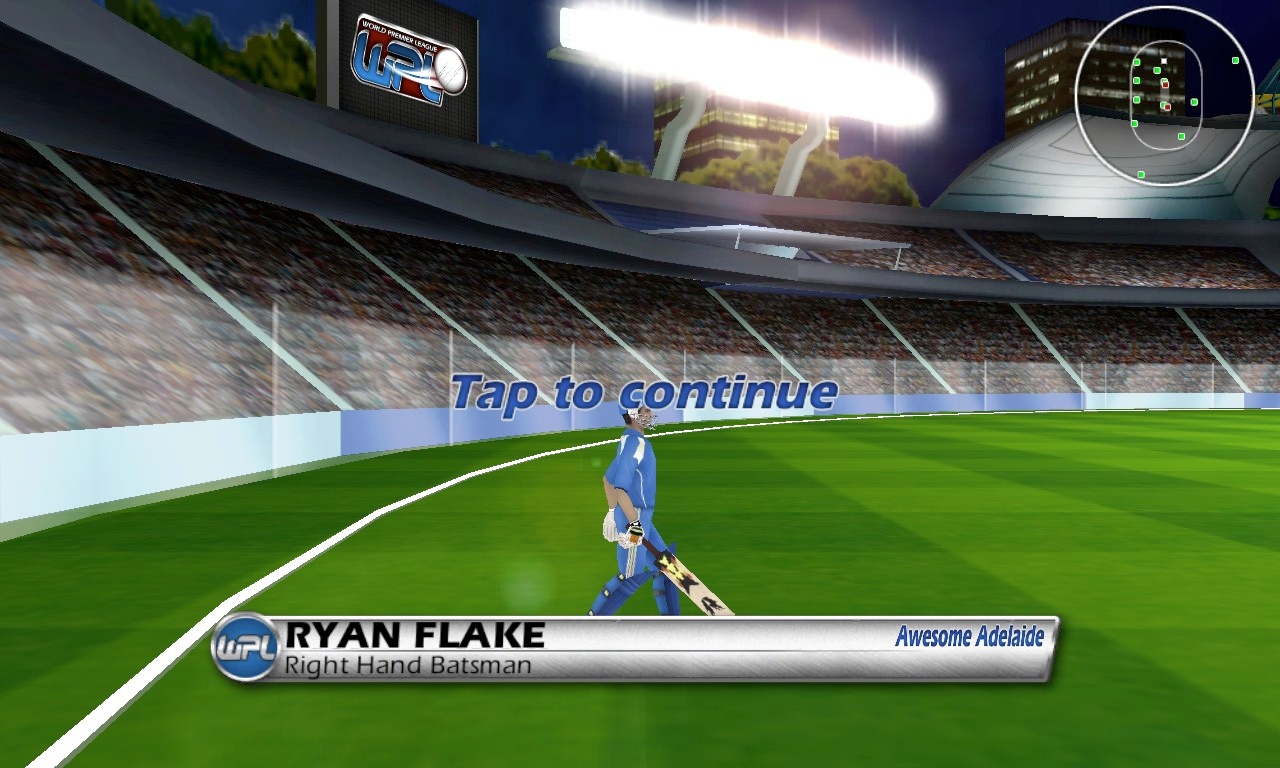 Headline graphics and animations greet 4s, 6s and wickets, as you'd expect, while bottom of screen overlays keep track of the score, what's happened so far in this over and how many runs are required from how many balls (and so on).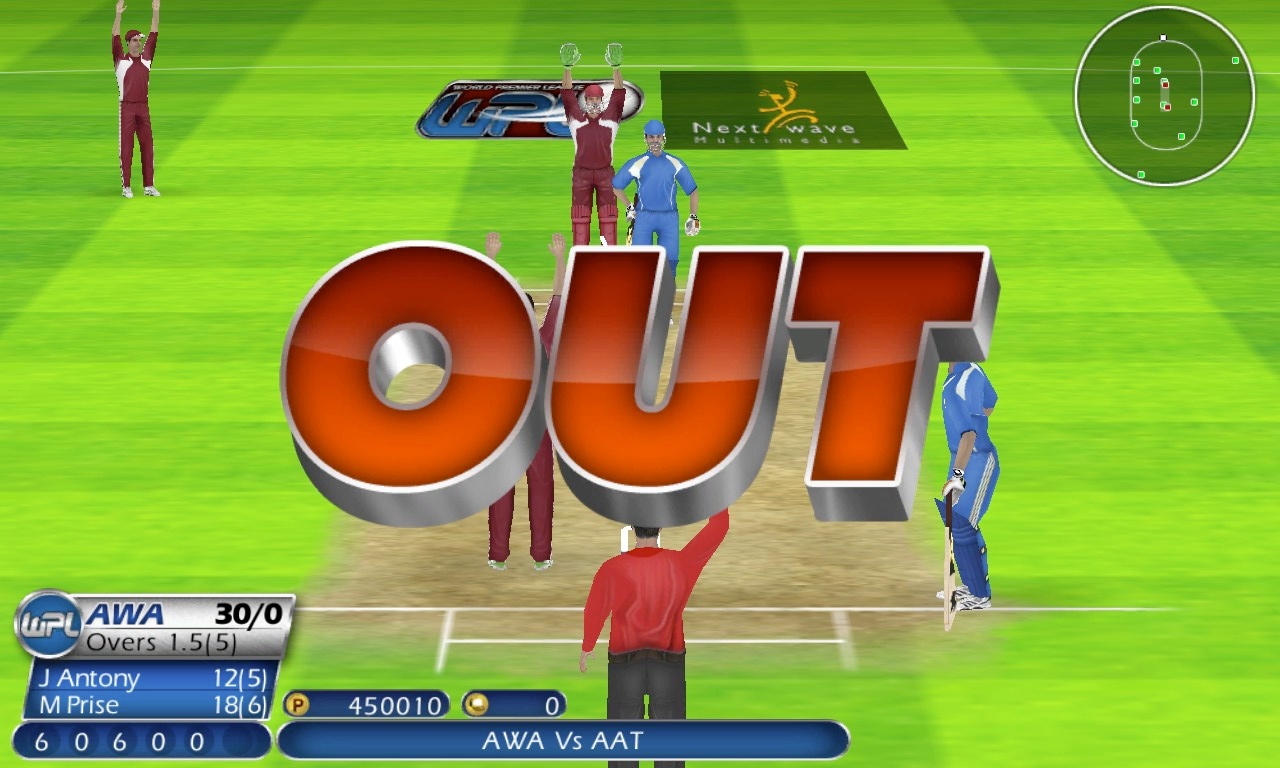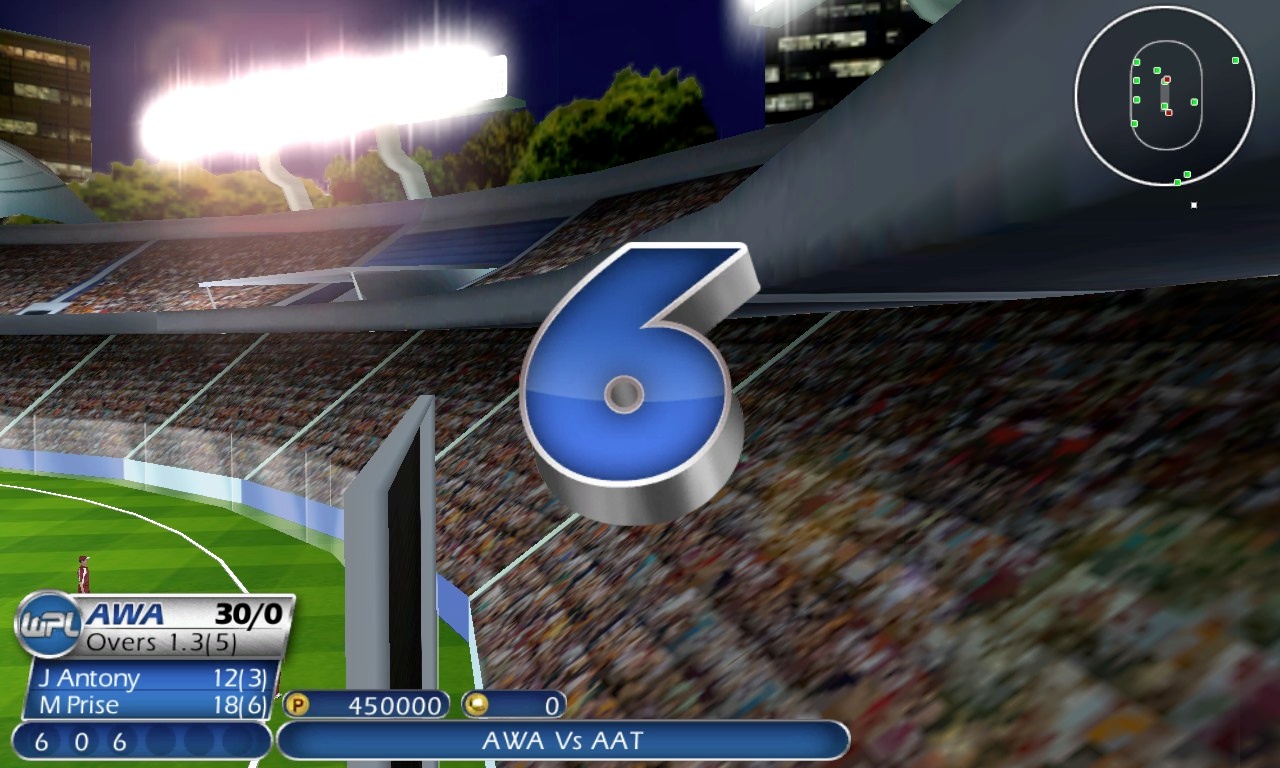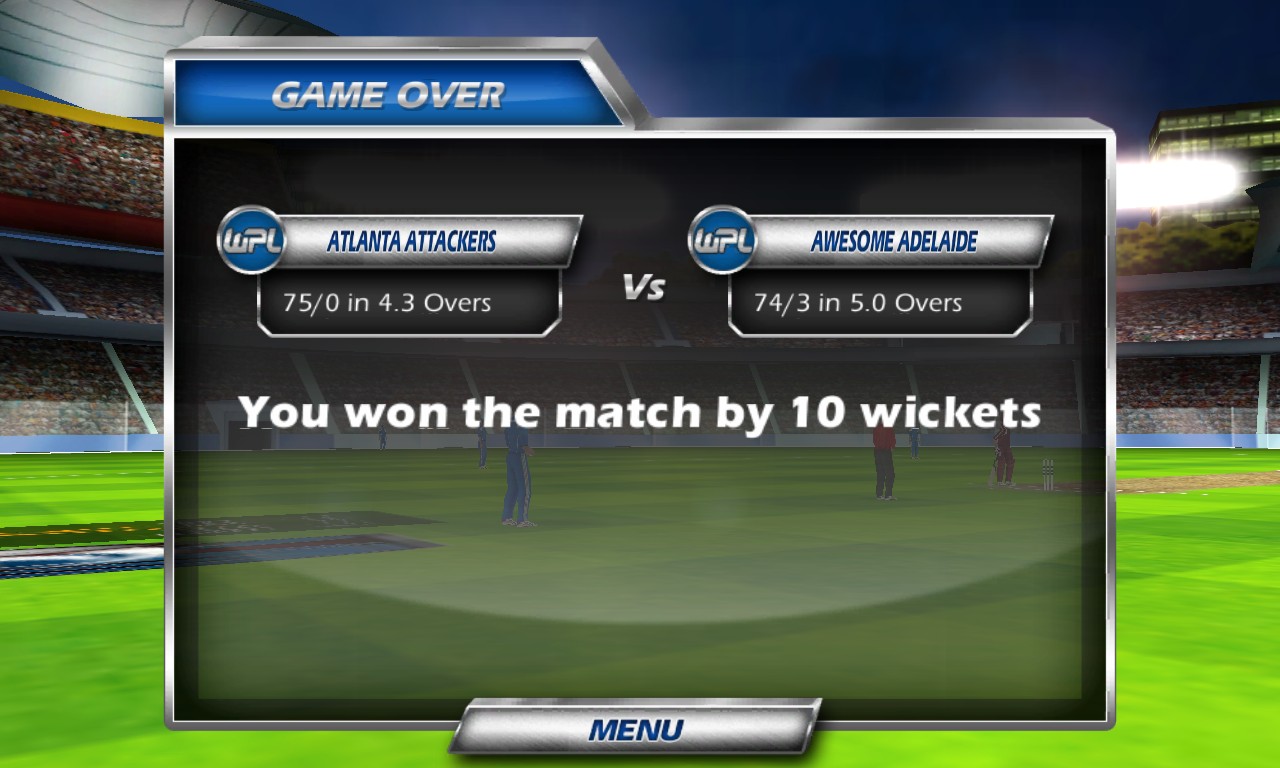 Despite the 10 wicket win shown in the screenshot above, the difficulty level of World Cricket Championship is about right, on balance. Play with full concentration and with some knowledge of the game and you stand a decent chance of coming out on top. Mess up some swipes or lose concentration or dive in randomly and you'll lose every time. Which strikes me as being pitched about right - there's always a challenge here, even for experienced players (and remember that 'Hard' difficulty option from earlier?)
What about fundamental issues and showstoppers? There aren't any here, thankfully, though there's a patently unrealistic spread of scoring, with sixes being more common than singles (for example). In fact, when analysed, it transpires that there are effectively only a limited number of outcomes of any shot, in terms of distance and direction - after an hour of playing, you'll start to recognise a lot of these. In this sense, this is batting on rails, though the immense variety that you can slip in when it comes time to bowl partly compensates for this.
Aside from the blank championship team names, I did regularly hit an audio glitch where two sound samples play at the same time (one saying the batsman was out, one saying it was not out!!) But on the whole, World Cricket Championship was fairly well behaved, running (well, pausing) well under the lockscreen and under Windows Phone 8's app management.
When a game is in progress, the amount of 3D rendering in real time is significant and it's clear that the Unity engine is working hard - the phone certainly gets hot and battery drain is a real issue. If you're planning to spend several hours playing then you might want to bring along that add-on battery pack?
You can download the free Lite version of World Cricket Championship here, or pay £2.29/$3 for the full version, with tournament mode, here. You can play through as many matches in the 'Lite' version as you like, which is handy for seeing if you get on with the control system.
World Cricket Championship is certainly not a perfect game and I'd love to see a version 2 at some point. But even in its current state, it's fun, it's absorbing, it's pretty to watch and it's highly recommended for all cricket lovers.
After all, check out this perfectly executed cover drive and the leg glance beneath it... Do you think you could play this well in the real world?...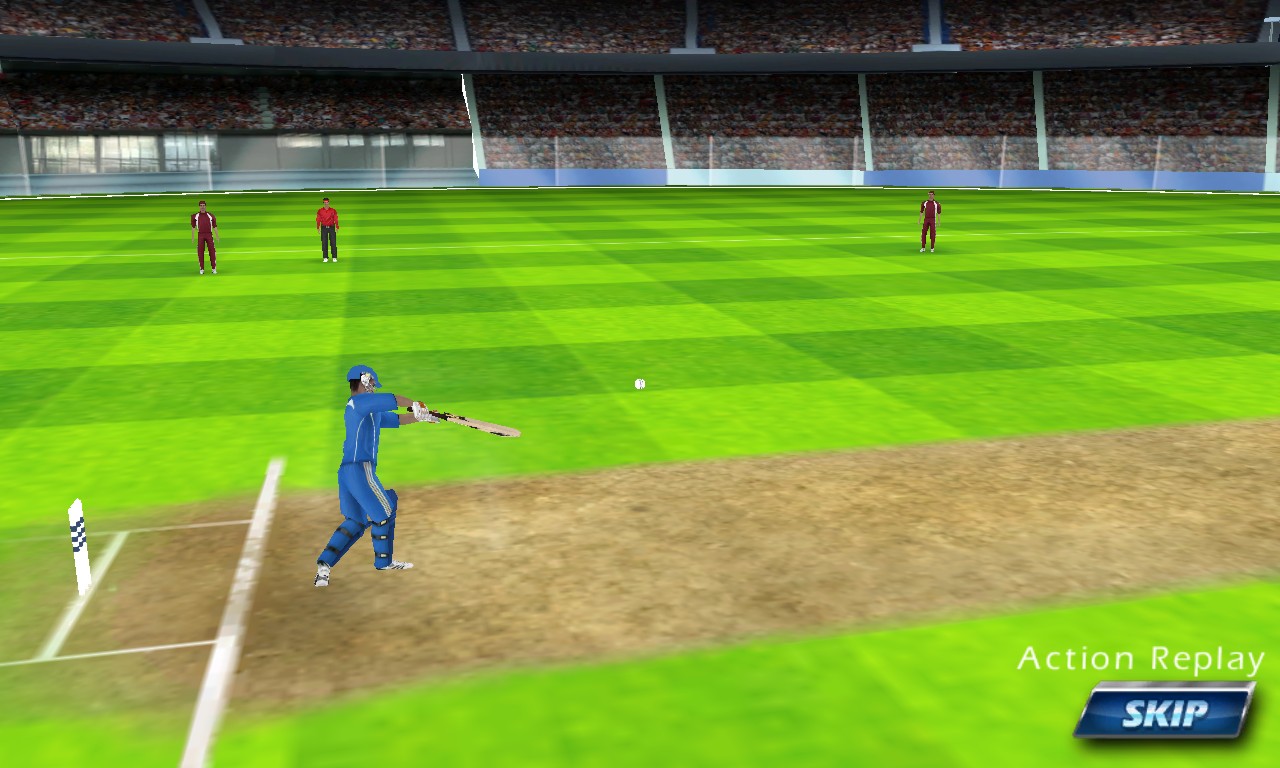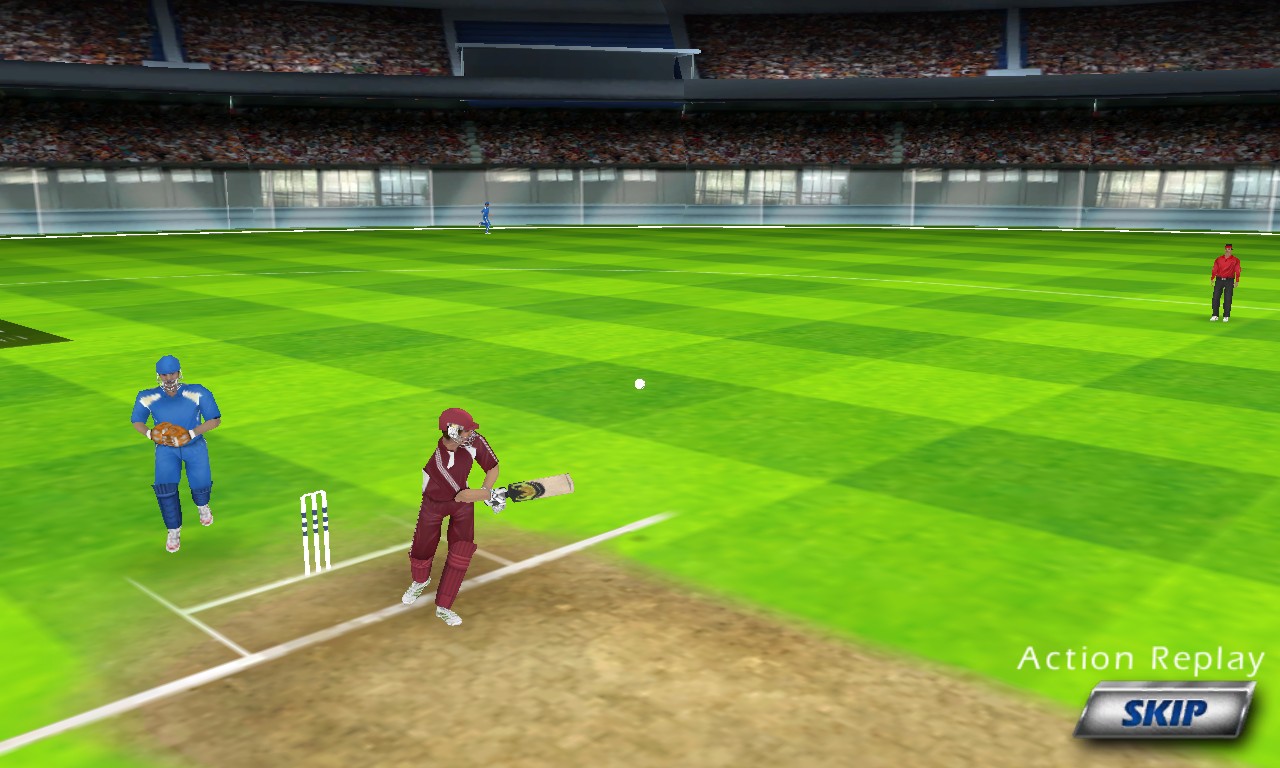 Reviewed by Steve Litchfield at