Review:
Joining Hands 2
Score:
76%
10tons undertook a little gaming spree at the start of the year with a number of new titles for Windows Phone. They've surfaced again with a new title, following up on the success of the puzzle game Joining Hands.
Buy Link | Download / Information Link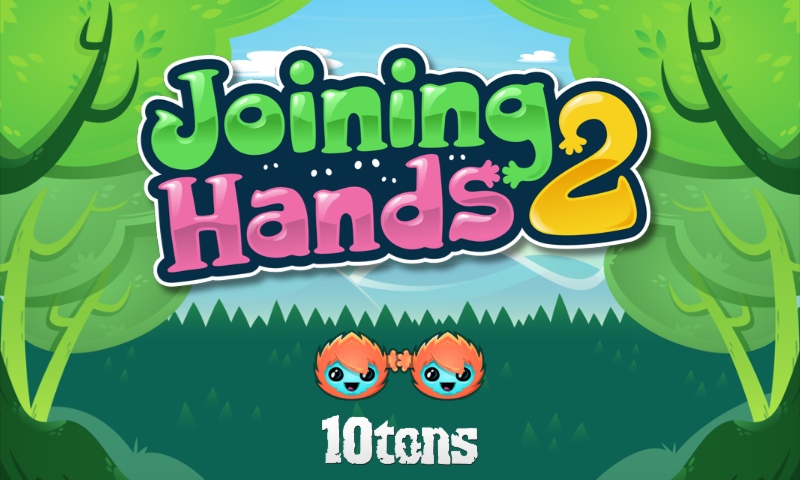 Called Joining Hands 2, it is naturally, a sequel to Joining Hands, released in January 2013. Joining Hands 2 doesn't change the basic format of the game, but it has a significant number of levels (140 of them), different characters with properties that alter the gameplay, and a gentle pace that preserves the challenge but takes away any sort of pressure from time limits or arcade-like interferences.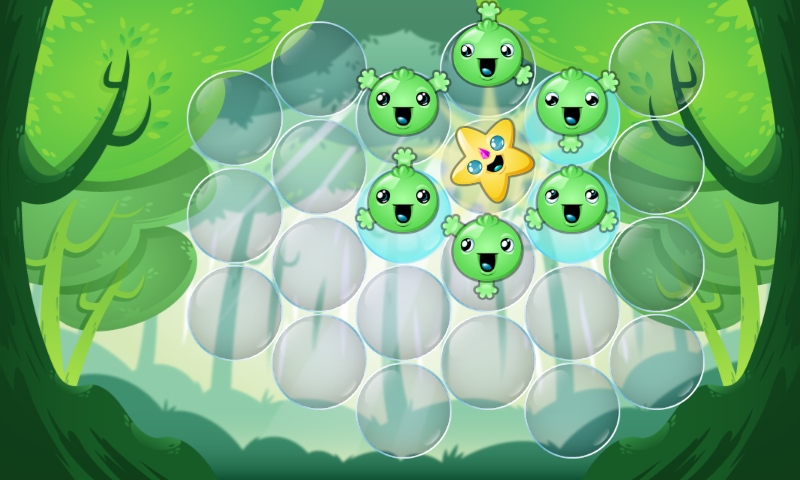 Right then, onto the game. Each hex-based level is populated by a number of Peablins, small, green, pea-like creates that have various numbers of hands on their extremities. To make each peablin happy, they must hold hands with another peablin. To achieve perfection, each hand on each peablin should be holding onto another peablin hand.
And there's your game. You have to move the peablins around the hex grid so they can all hold on to (and be held) by the rest of the peablins in each level. There are no time limits, there's no evil peablin eating squirrel that pushes you, just a gentle "can you make them happy?"
It's a different style of gameplay, and one that is welcome - not every one responds well to timed games and artificial pressure.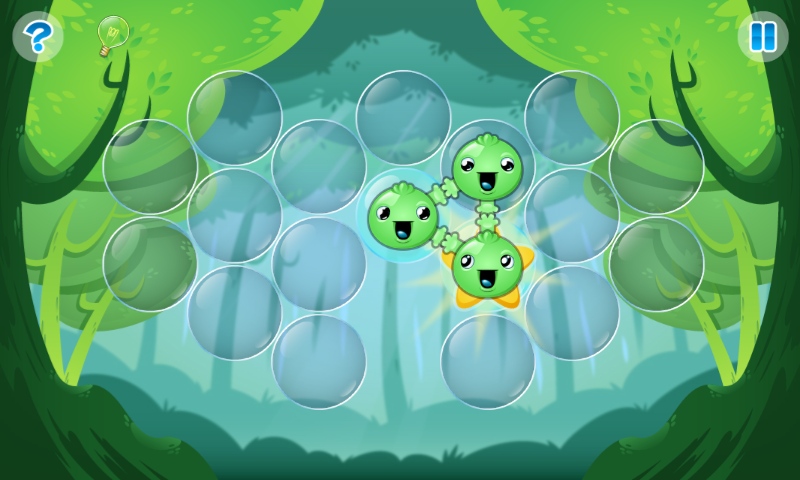 To give the puzzles more options, you'll be introduced to various different peablins as you go though the levels. The 'grandlin' peablin cannot move his hands around his body, so is a fixed 'shape' to hold hands with (and his beard also acts as a hand), while the 'rocklin' peablin must stay within one hex of a rock, to name two of special characters.
These new peablins complicate the puzzles, and of course the shape of the hex grid will also be part of the puzzle for you to work out. With these tools, the level designers at 10tons have been able to craft a set of levels that have a slowly increasing level of difficulty, while bringing in new elements every five to ten levels so that the game never feels boring or stuck in a rut.
The only quirk in all this is collecting stars. Rather than having the three star system to show how well you did on a puzzle, you can collect stars in the game by simply having a peablin on a star when the level is completed. It's relatively easy to ignore, but adds another little layer of puzzle to the levels that have stars.
Controls are just as simple to get a grip on, just slide a peablin from its current location to where you want it to be - if it's an empty hex then the movement is simple, and if it is occupied by another peablin, then the two will switch places.
The sound in the game reflects the laid back attitude, a very gentle fairy adventure slice of background music over the menus and level selection map, Minion link noises from the peablins, and nice rustles of chords when you complete a level. There's nothing out of place, nothing surprising, just a comfortable audio experience.
And that sums up Joining Hands 2.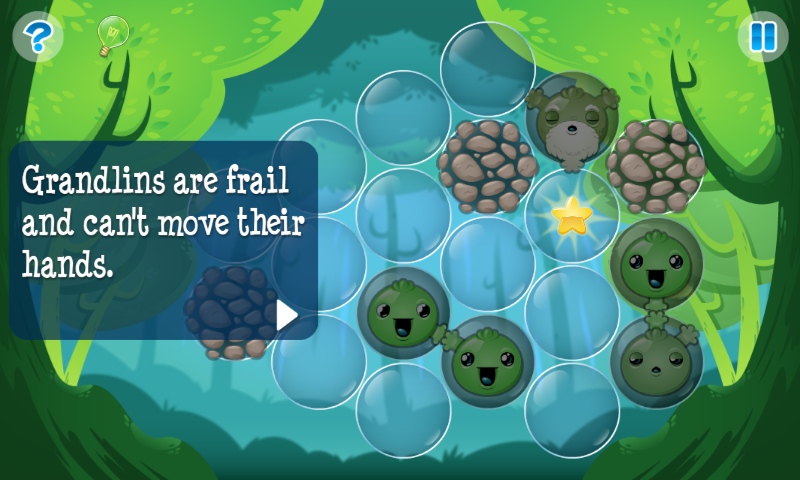 There's nothing fundamentally new on offer here. If you looked at and rejected the January release, move along, nothing to see here. But fans of the first Joining Hands game can relax in the knowledge that this is more of the same. If you're new to 10tons' friendly game, then be reassured that the demo allows a good amount of playing and levels for you to decide (and at the 79p/99c level it's not a huge commitment to make).
Reviewed by Ewan Spence at