Review:
Sabotage Royale High Fidelity Earphones (by Degauss Labs)
Score:
80%
With so much focus placed on music by the modern smartphone there's a fundamental issue that can muddy the waters, namely the gap between the handset and your ears. The speakers on a handset are mostly okay, the bundled headsets won't do a bad job, but if you love your music you're going to switch to something else. And one option is the Sabotage Royale headset from Degauss Labs.
Buy Link | Download / Information Link
I've been testing a pair of these lightweight in-ear headphones for the last week or two, and I'm really impressed with them. If you're looking for something to use while out and about that's a cut above the rest, then definitely give these a go.
The sound quality from these small buds is really good. There's a good level of bass reproduction, which is impressive for the small size of the hardware, there's a delicacy for mid range tones, and the treble coverage picks out the instruments well.
These aren't going to compare to a high-end set of studio headphones, but I'm enjoying the sound quality and richness these deliver while walking around Edinburgh. In terms of sound quality (and the small yet subtle design) the Sabotage Royale delivers more than you would expect for around £40.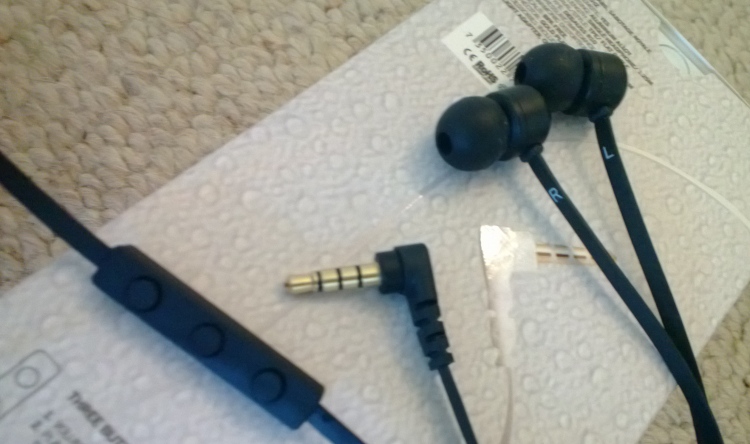 The packaging shows that a lot of care has gone into the package, with a nice presentation door to display the headphones at point of sale. Slide them out of the box and underneath the foam-cut tray you'll find a number of accessories. Four replacement silicon eartips of varying size will let you find the best fit for your ears, to join the fifth set of eartips that are already in situ.
They are very comfortable to wear, with the silicon cups creating a good fit that keeps out external audio, and they pass the 'run a lot and see if they stay in place' test. I would recommend that you do use the supplied lapel clip, as it takes some of the strain off the cable, and stops excess vibrations being carried up the cable and into your ears.
You'll also find an older style airline adaptor with the 'two prongs' being combined to a regular 3.5mm jack socket for this headset.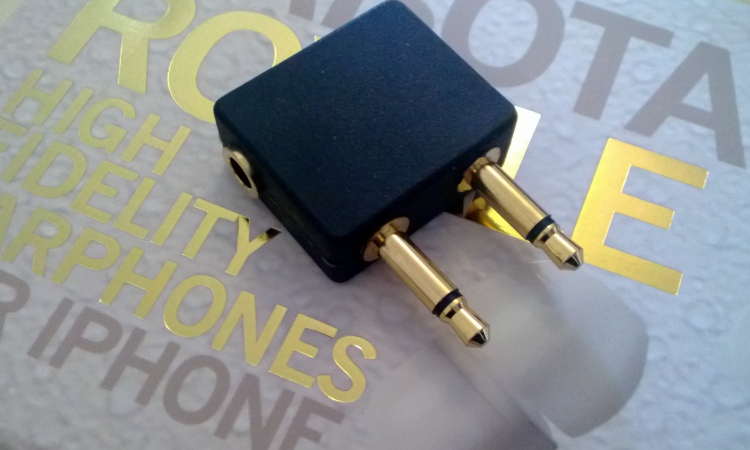 But the value for the Windows Phone user is not in these accessories, welcome as they are. The value is in the extra contact in the 3.5mm jack plug. The fourth 'pole' is used for microphone signals in a normal smartphone headset, but here the CTIA/AHJ control signals are carried in part by this contact, all wired up to the small control box. With a three button controller (as Steve found in the Monster review), you can control your music from the Sabotage Royale, and leave your phone in your pocket.
The top and bottom buttons are for your volume, representing up and down respectively, which is easy enough to grasp, while the central button controls playback. One tap for play/pause, two taps to skip forward, and three taps to skip back. That's the majority of your needs covered there, and while you still need to do the album selection from the screen, and it's probably a good idea to put the 'loop album' function on, you've got enough control to keep the phone tucked away in your pocket.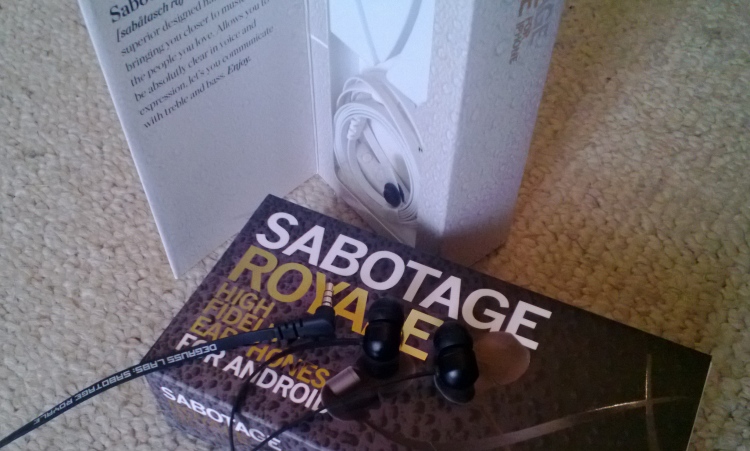 A quick check shows that the controller works on a number of Android handsets I have kicking around the office, alongside a mix of Windows Phone 7 and Windows Phone 8 handsets, so feel free to mix and match. A separate version is available for use with iPhone and iPads (since Apple implements headphone control in a slightly different way).
What's missing is a microphone. Degauss has focused purely on the listening experience here, so if you need to make a call you can keep the headphones in to listen, but you will need to talk into your phone. Just a small point to be aware of.
Yes, the Sabotage Royale High Fidelity Earphones are a little bit pricier than your common garden headphones, but they deliver a really rich sound experience, they give you more control over your music, and you can wear them for an extended period in comfort. That's a lot of win for me there, and I think they'll deliver for you as well.
Reviewed by Ewan Spence at