Review:
Temple Run 2 (Xbox Live)
Score:
81%
Popping up just in time for Christmas (and giving Xbox Live a new release at this critical time of year for Windows Phone) is the sequel to one of the most well known infinite runners. With more curves, more moves, more obstacles, and more adventure, it's time to check out Temple Run 2 for Windows Phone.
Version Reviewed: 1.6.0.0
Buy Link | Download / Information Link
For of those of you who've not come across the game before, either in the '2' variant on another platform, the original, or the movie branded versions (Temple Run Brave and Temple Run Oz), your goal is to run as far as you can into the game before you make a mistake and die a horrible death either by falling to your doom, being caught by the hordes of 'evil things (tm)' behind you, running into an inconvenient wall, being burned alive by natural gas outlets, tripping up and sliding down a cliff, you get the idea.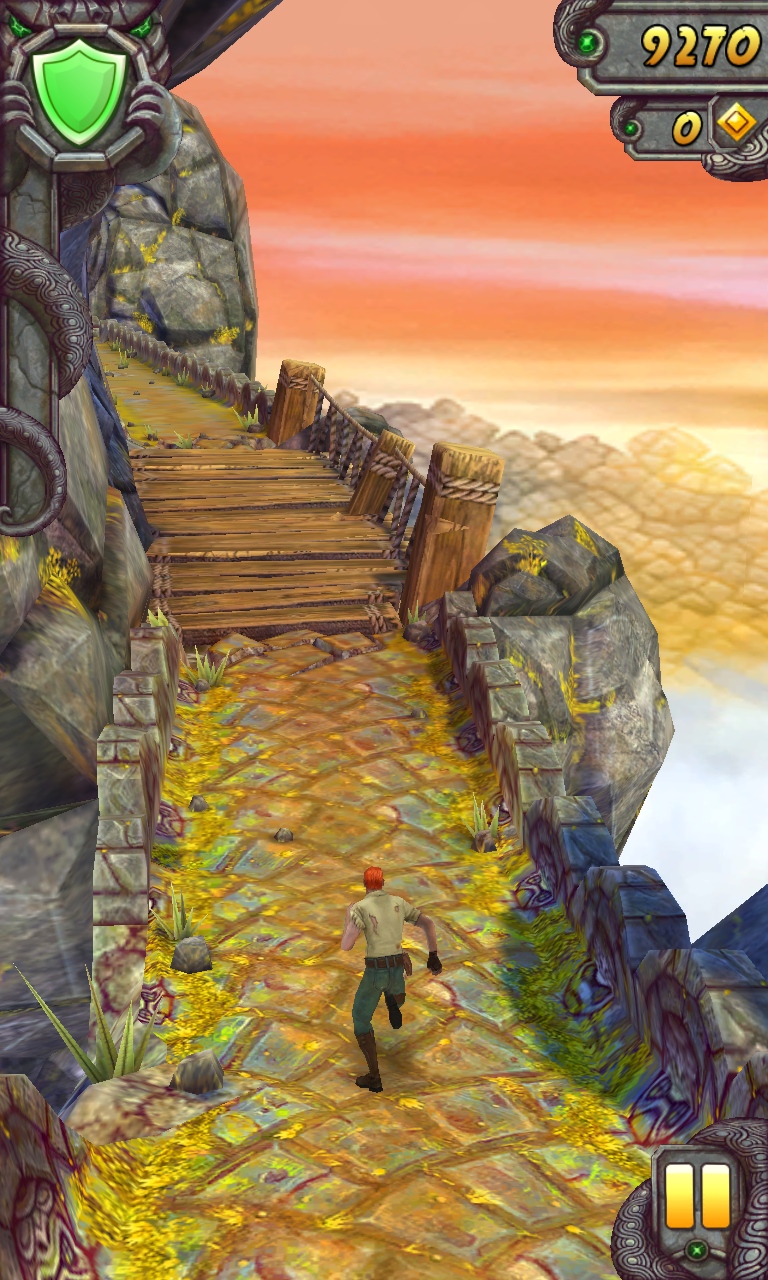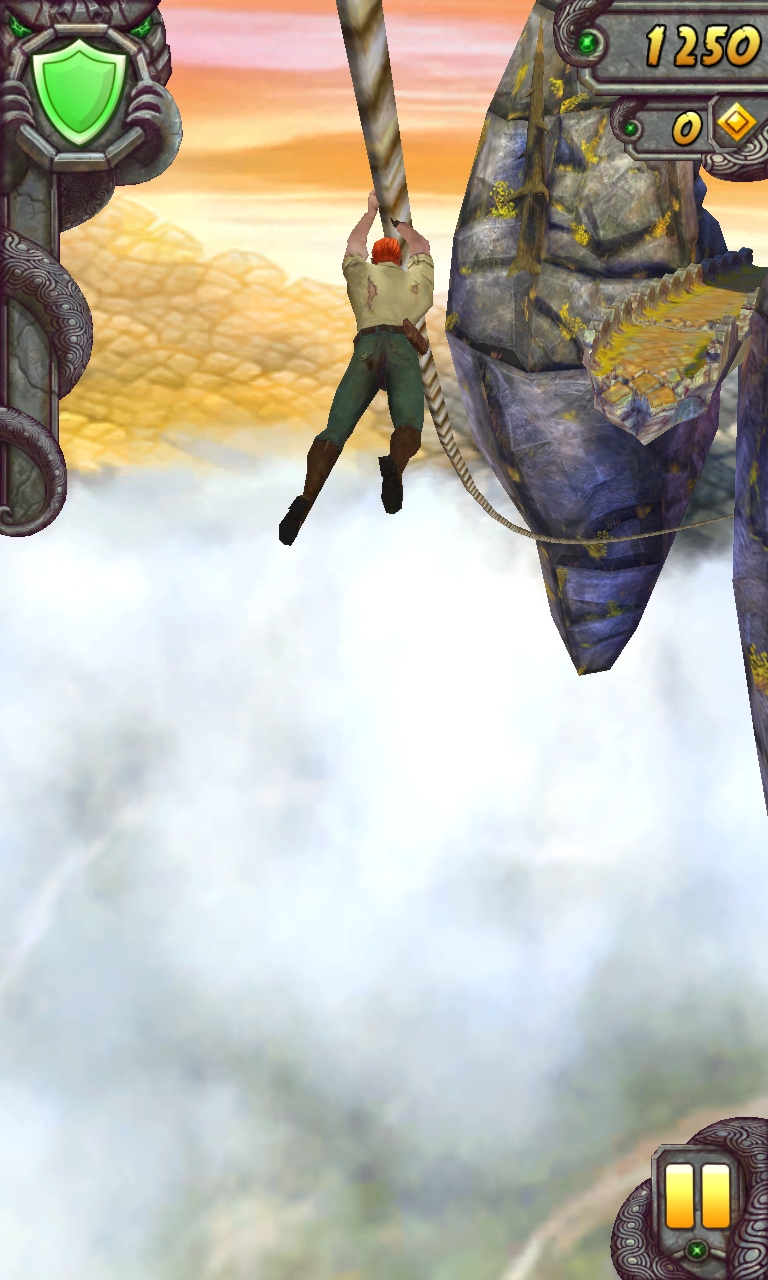 Temple Run 2 retains the control system from Temple Run. You move to the left and right of the current path by tilting your phone, while swipes left and right turn you through the sharp corners. Swiping up and down leads to jumping or sliding respectively. The addition to the genre of tilting your smartphone to change which part of the path you run down does give Temple Run a touch more complexity here, which is welcome, but it does give me a touch of eye strain with my screen constantly changing angle as I try to grab as many coins as possible.
Given we have the same control system as the first title, what's new and different in the second iteration?
First of all, the graphic engine has had a slight tweak, and a lot of new resources put in place to make your runs more interesting. While much of the game is made up of never-ending routes with the obstacles scattered as you go (and the occasional t-junction and corner to force a side swipe), the paths can now twist and turn on the screen, giving you hills to climb, gentle curves that block the view ahead and generally keep things from getting stale. Infinite runners need to work hard to keep up the interest so people keep coming back to play the game, so this is a smart idea. It certainly makes Temple Run 2 feel immediately different to its predecessors, with an action hero rope slide escape from the temple to start the game off.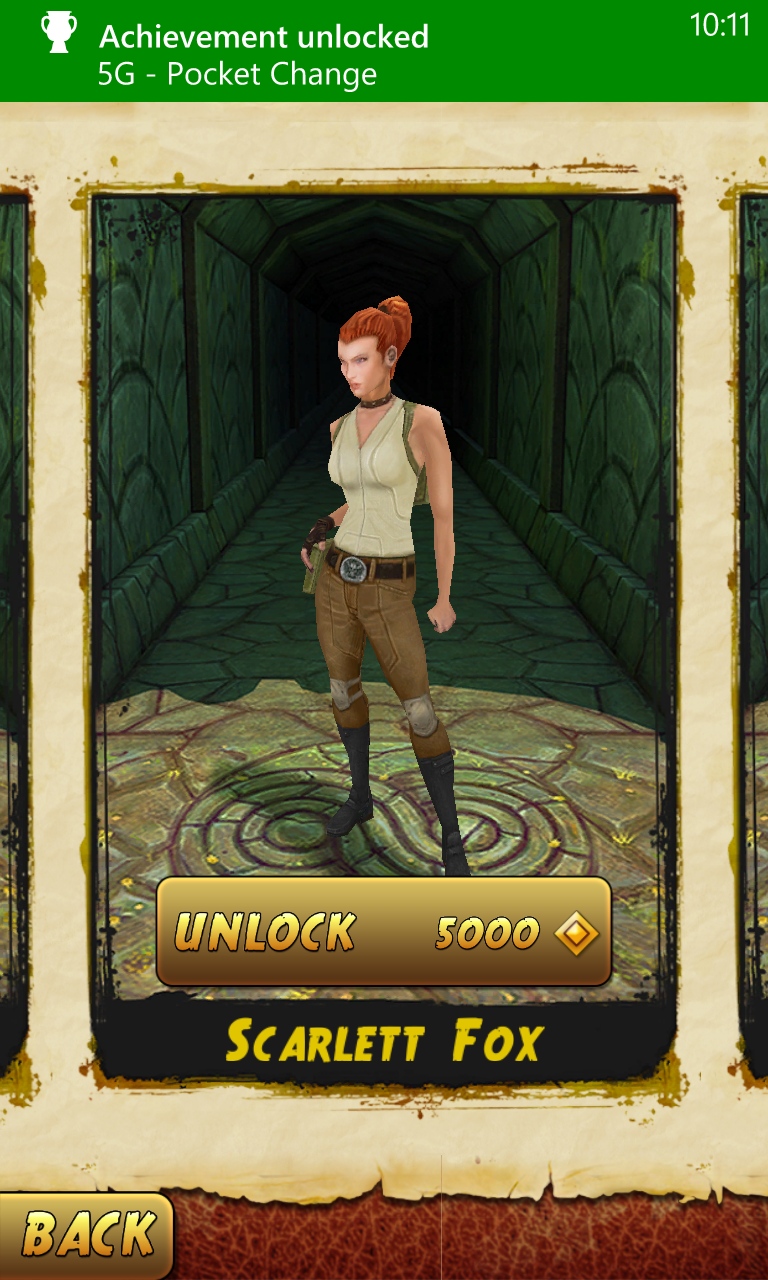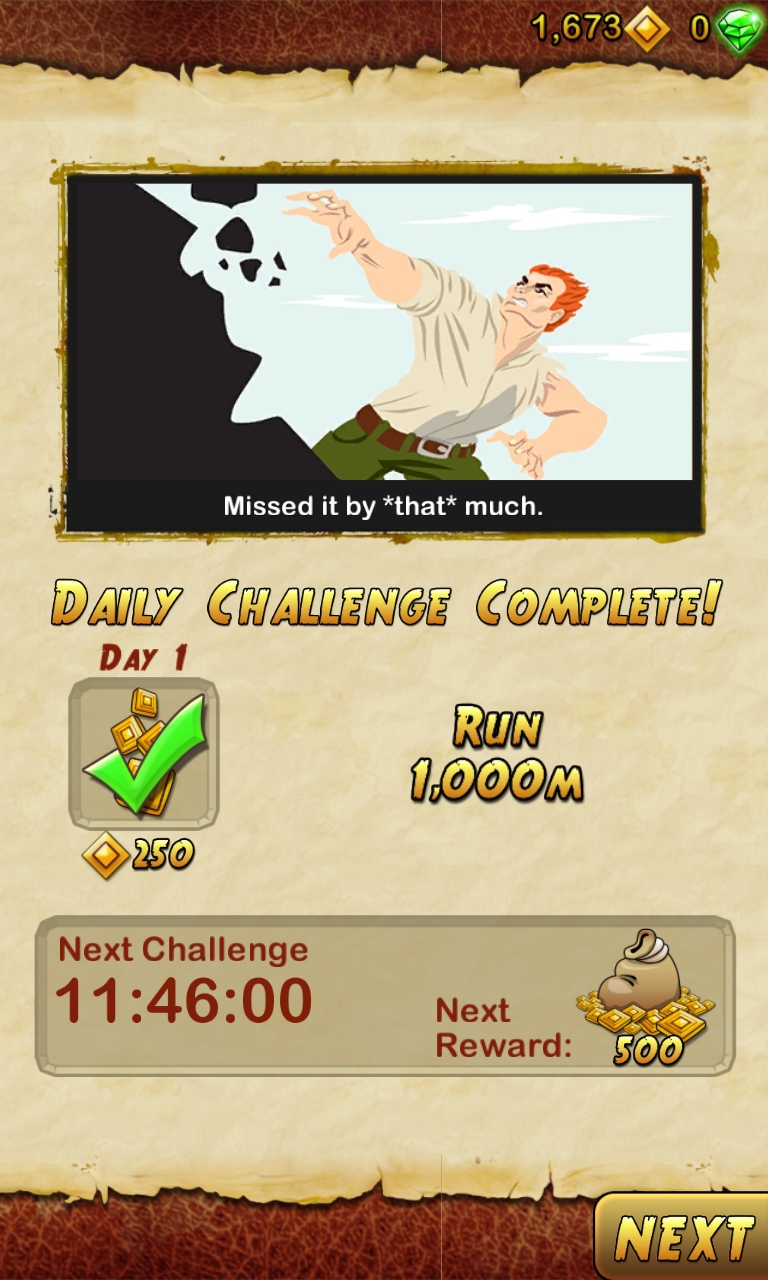 After time, you'll start to recognise sections that are being repeated to create the random run, but there are enough variants to stop this part of the game feeling too repetitive. All of these graphics are smooth and clear and react quickly to your control inputs, but you will need to be on a handset with 1GB of RAM to run the game. Given Temple Run was suitable for the 512MB handsets this is an interesting twist, and one that I think will seriously dull the sales of the app - I get the feeling that the majority of gamers who would be looking for Temple Run 2 will be on the lower specced 520s/620s/625s.
Temple Run 2 has also focused on creating reasons to come back to the game as frequently as possible. The objectives that were included in the first game have returned here, but are split into groups of three and when you complete all three you level up, earn more coins to spend on in-game boosters and new characters. You also have daily and weekly challenges to attempt, which also earn you coins to spend. Temple Run 2 is also an Xbox Live release. This should help with visibility in the store, but also provides some more achievements for the player to earn, up to 200 gamer points through the first twenty of the challenges.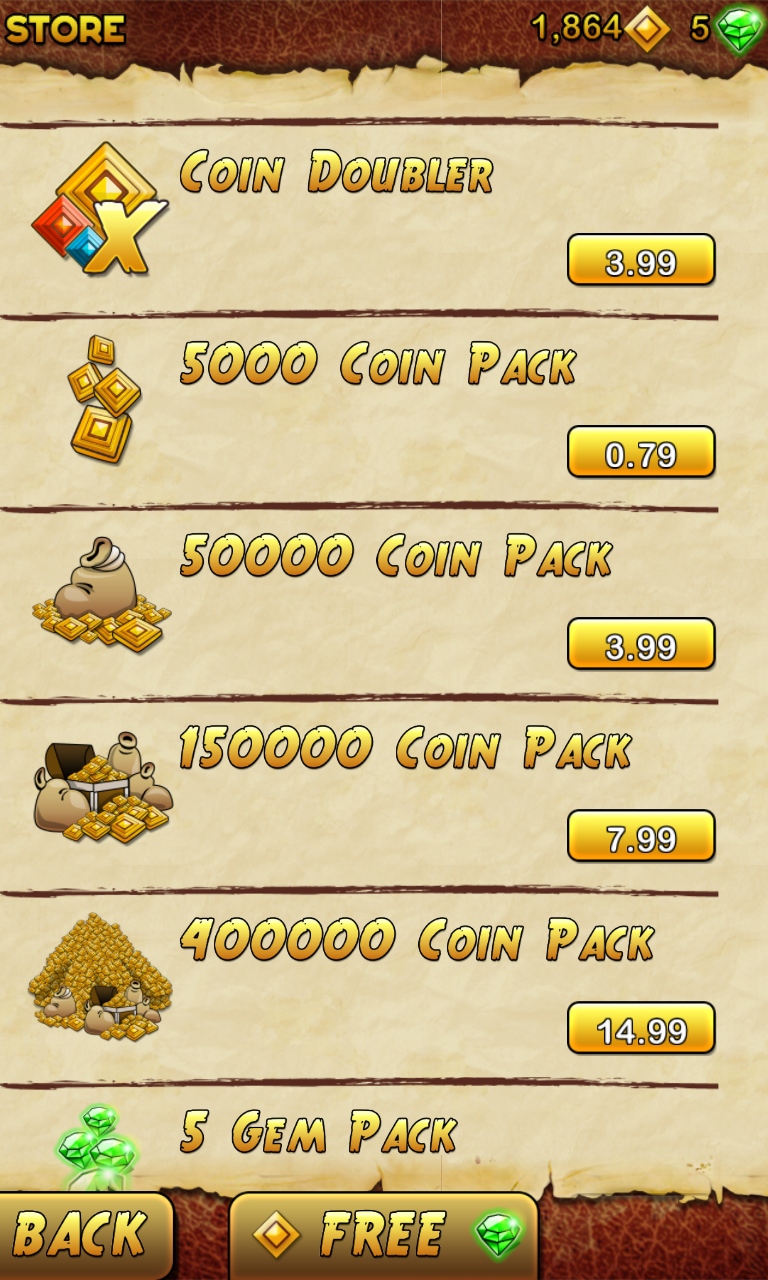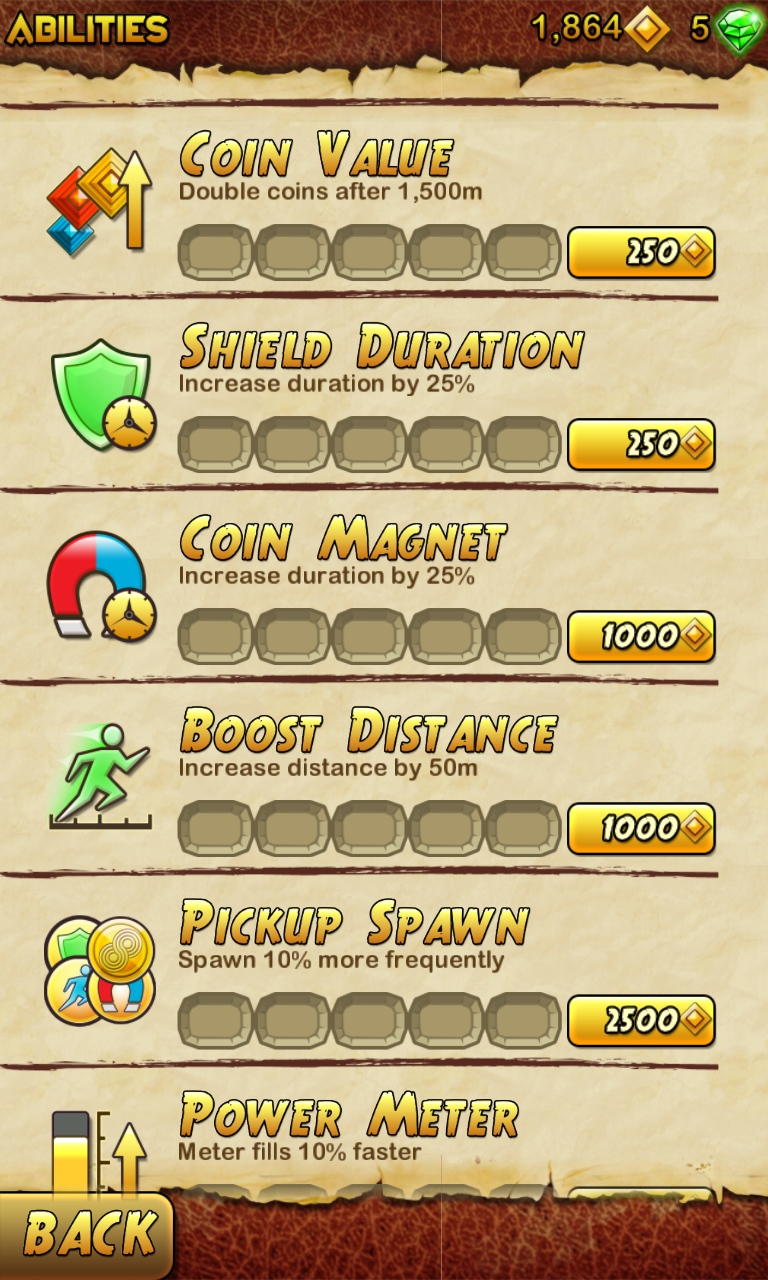 If Temple Run inspired countless other infinite runners, then it's probably fair that Temple Run 2 takes note of some of the improvements those games have made in the genre and brings them back into the title. That also includes a huge range of boosters and in-app purchases to help you run further, survive hitting a wall, or increase the value of the coins you collect.
Yes, Temple Run 2 is a freemium title, but as you can see here there are a lot of opportunities to earn coins as you play. You'll earn enough playing the game to pick up a decent range of boosters and increase the strength and time of the pick-ups, but if you want to play as another character or get some of the more generous abilities without the grind then the in-app purchases will come into play. Temple Run 2 feels like it plays fair if you are looking to just play the game, but if you are looking to collect all the additional characters and their powers, it's going to take a lot of running or a decent investment of purchases.
At no point did I feel I was being pressurised into making a purchase, although it was within easy reach just below the surface.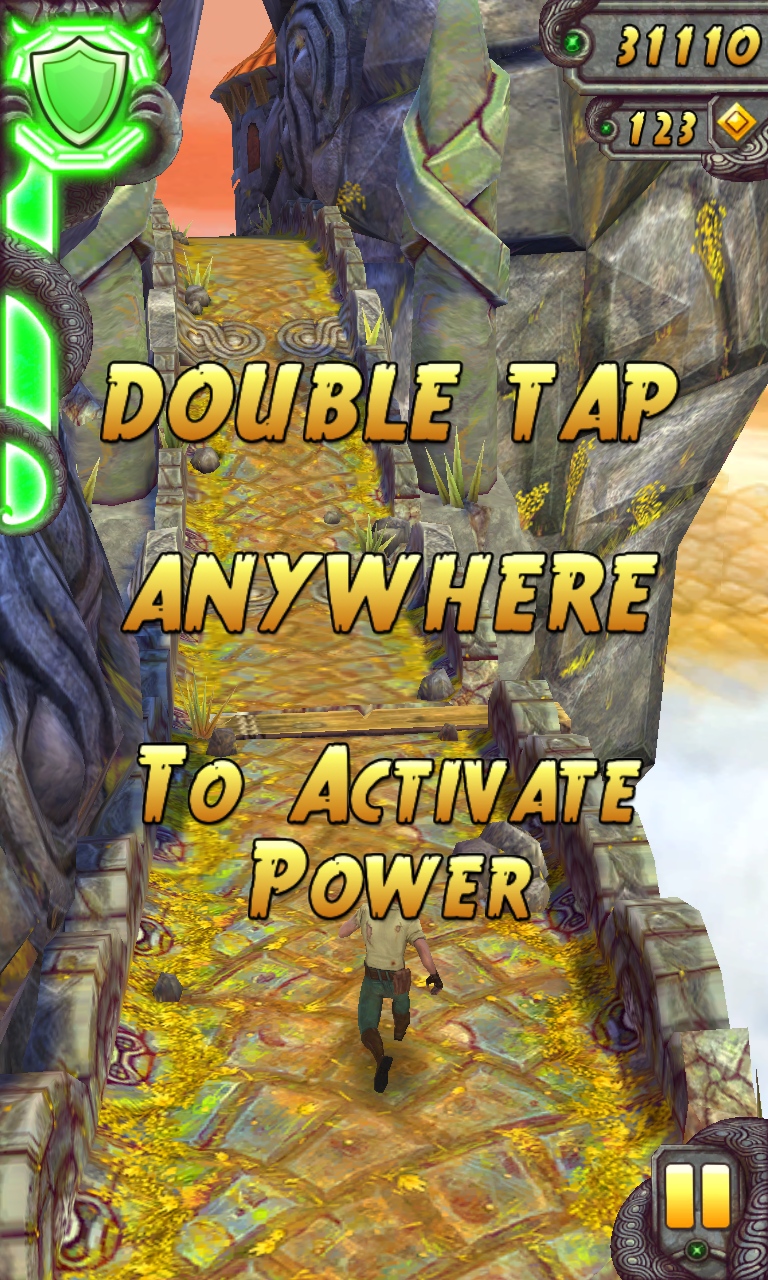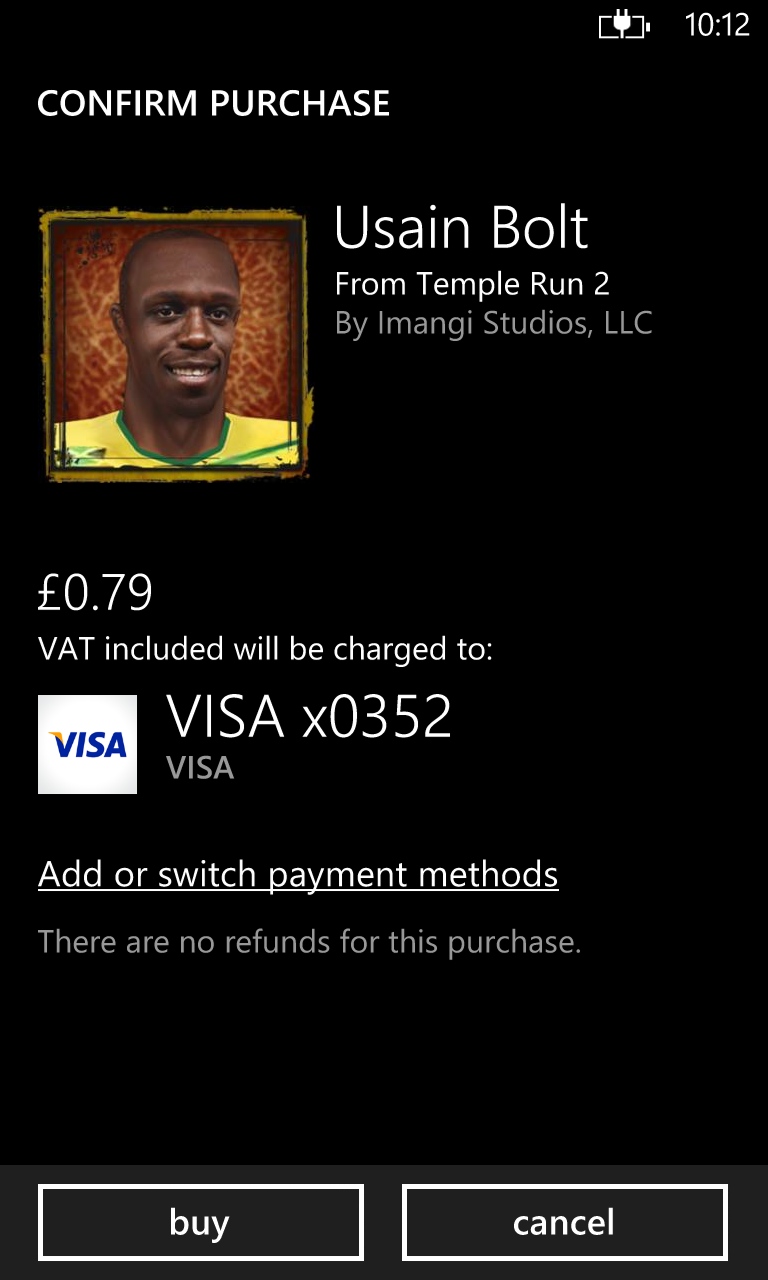 There might be a school of thought that Temple Run 2's additional gameplay was not a huge step forward in gaming when it was first released, and that nearly a year later there are better implementations of the genre. That's true, but Temple Run as a franchise has a lot of fans. Temple Run 2 is another notable name for Windows Phone. Yes, it has taken some time to arrive on the platform (iOS and Android versions were released in January), but with Microsoft's focus on making sure the 'big names' are available on Windows Phone it's important that this title is on the platform, even if it is a bit late.
Personally I've never managed to be hooked by the Temple Run series of games, although I can appreciate the graphics on offer, the mechanics of the gameplay, the light touch of the freemium model, the accuracy of the controls, and the hold it has over those who have fallen in love with it. Temple Run 2 is a winner, and a welcome addition to the family, even if it does feel a little long in the tooth.
Reviewed by Ewan Spence at