Review:
ProShot
Score:
81%
In the early days of Windows Phone, third party camera applications were the saviour of the determined snapper, offering far more than the Microsoft-written default application. Yet most Lumias now have Nokia Camera, with its truly pro-level interface. Begging the question: "Do we still need third party camera apps?" In truth, nowhere near as much, but ProShot here does have some unique tricks up its sleeve that might well endear it.
Buy Link | Download / Information Link
First and foremost, ProShot has been regularly updated and is fully aware of the high megapixel sensors in the likes of the Lumia 1020 and 1520, meaning that not only is there some oversampling going on, but that extra resolutions are made available as-is, plus the option to 'export' the full res (e.g. 38MP) version to SkyDrive or similar, for later manual processing. It's implemented in much the same way, from Photos, as Nokia Camera, i.e. you open the ProShot image and then you get access to the extra 'original':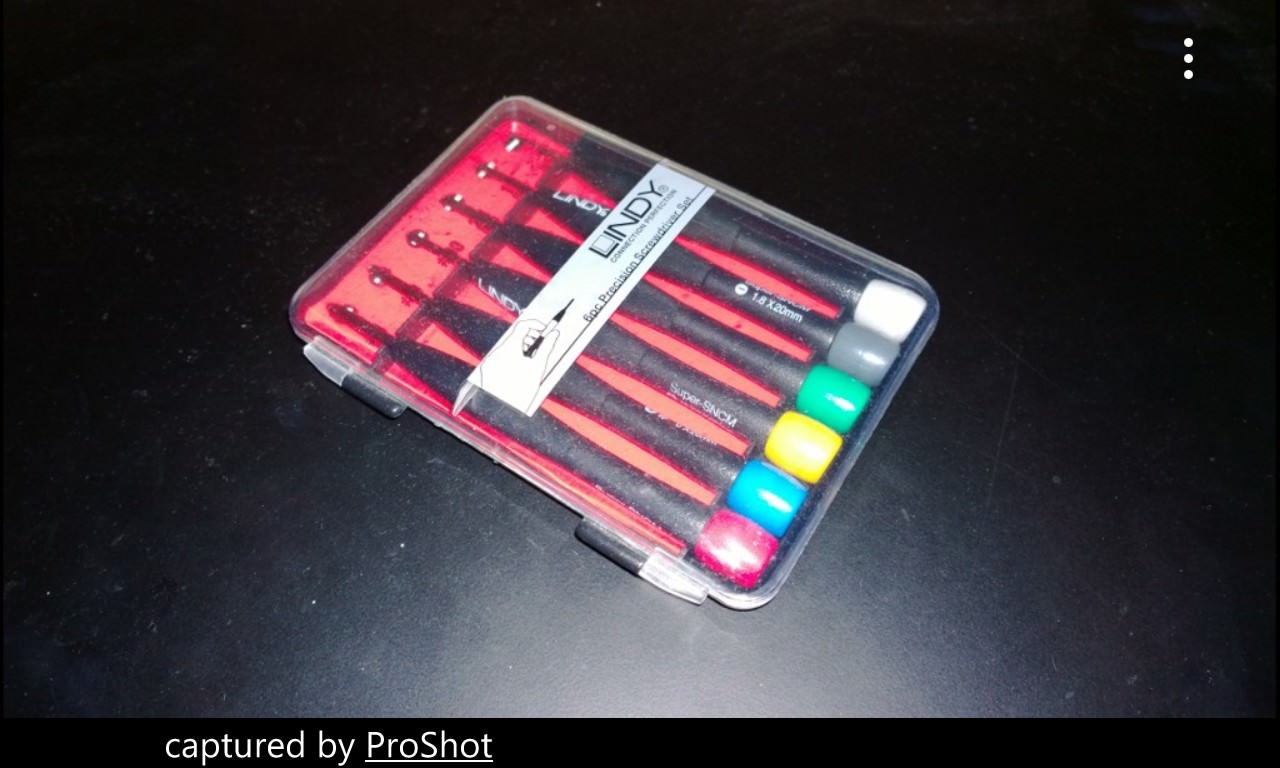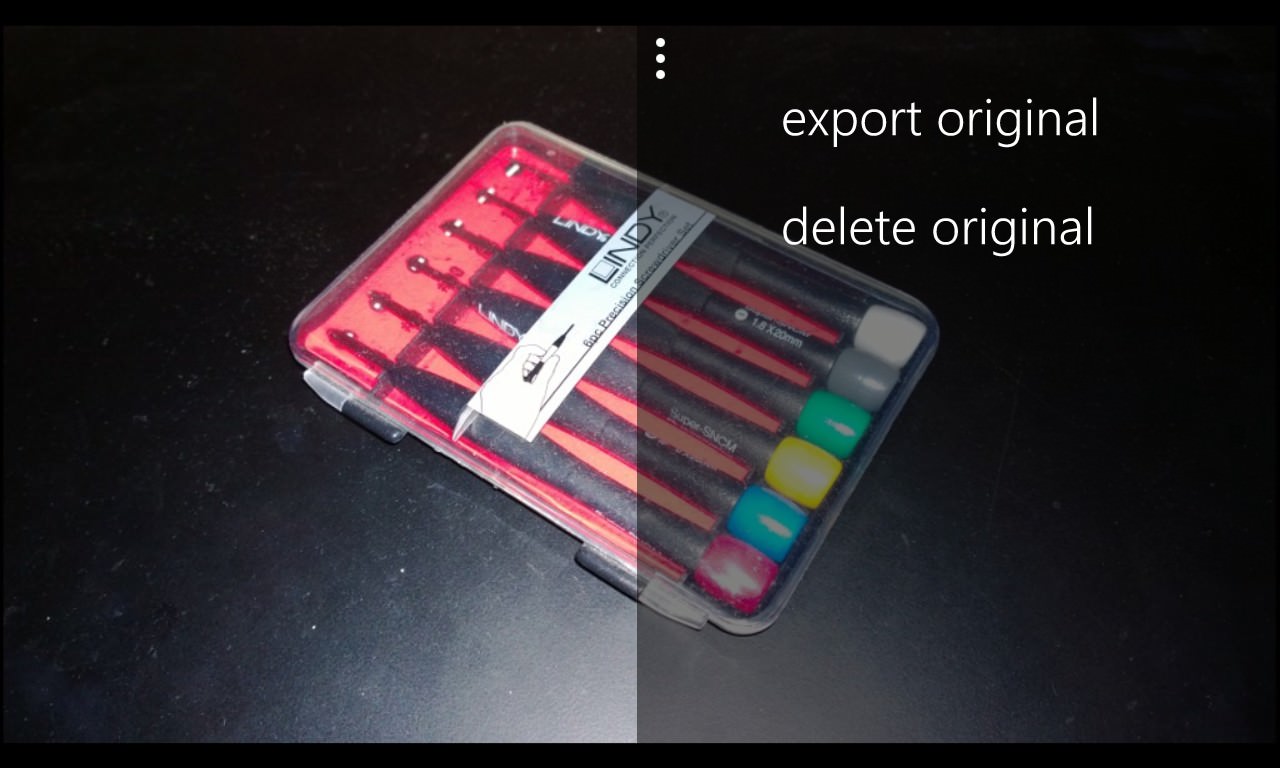 It's fair to say that the majority of functions in ProShot mirror those in the current Nokia Camera, but there's a big Unique Selling Point in the availability of extra resolutions, from 3MP right up to 12MP - and a true 12MP even in 16:9 aspect ratio, yielding a photo resolution of 4618 by 2592 pixels.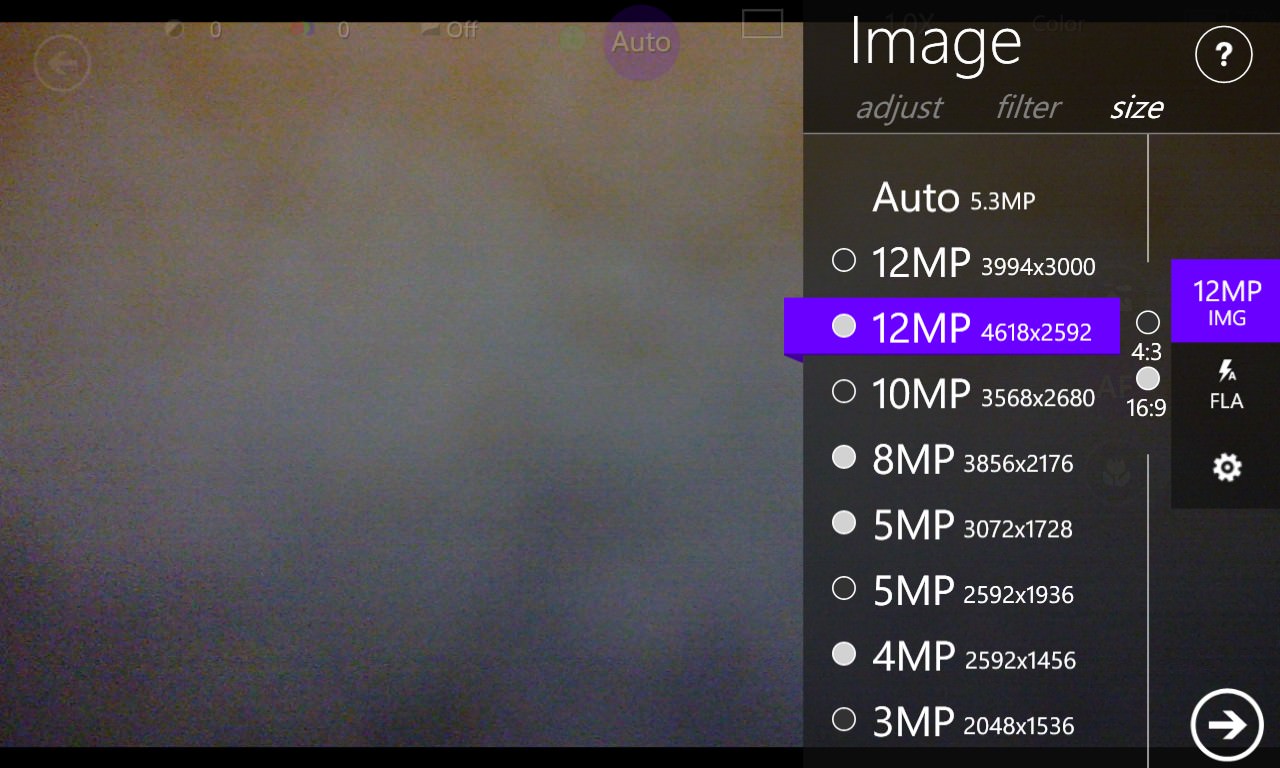 In contrast, the Nokia Camera system of enforced 5MP output, with PureView zooming to bring detail level up within that shot, seems more restrictive to traditional photographers. Yes, it's possible to extract the underlying 34MP or 38MP JPGs via a desktop and downsample or crop these to get to 12MP or similar, but it's a lot more work.
It all depends on what you want to achieve. Old time Nokia camera phone fans, brought up on the 12MP Nokia N8, may well appreciate the return of 12MP on their Lumia 1020s with ProShot in 2014.
Also unique and interesting here are the presence of 'contrast' and 'saturation' controls, two vital parameters which still can't be adjusted at all in Nokia Camera (despite much criticism from users, including me). Adjustments made to these are reflected in the main viewfinder in real time too, helping set them at just the right level for your subject.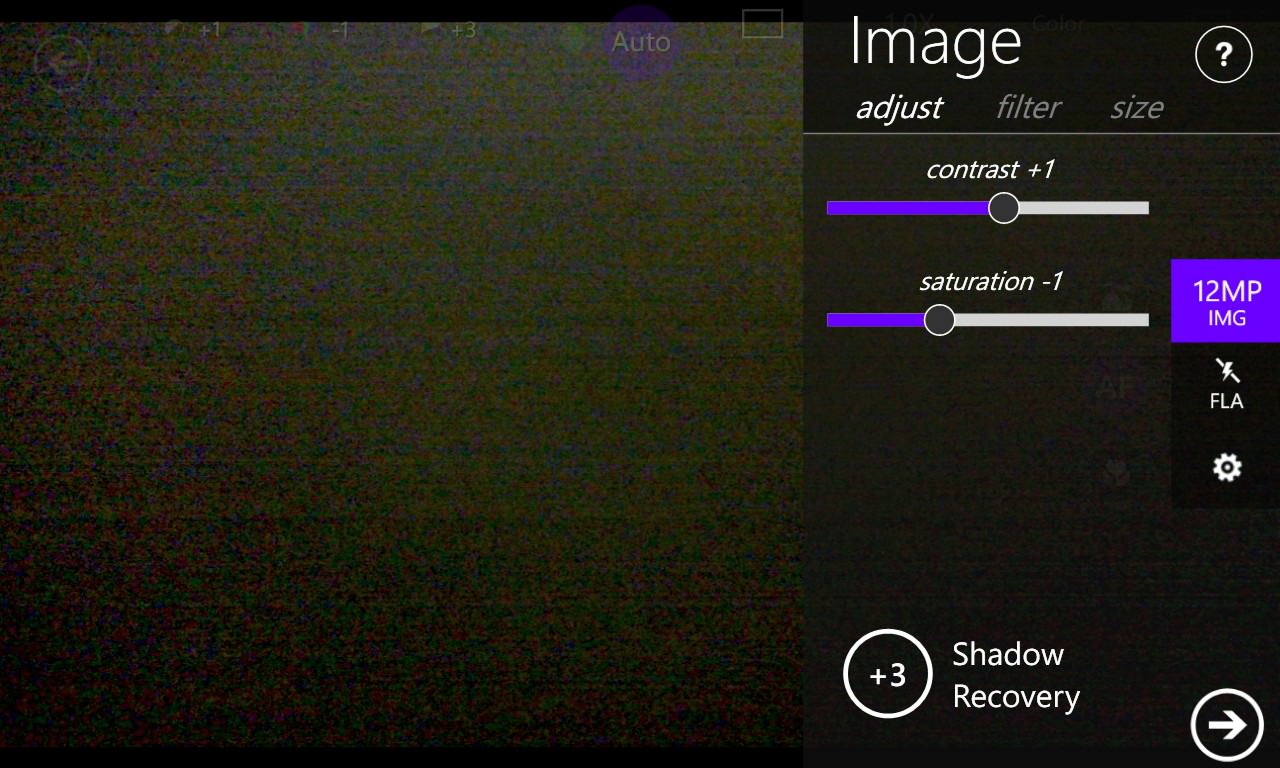 Contrast and Saturation vary from -4 to +5, i.e. with ten graduated steps each, which is a LOT of control, here are some exagerated examples. In each case, click to download the 12MP ProShot original or to view it in your browser: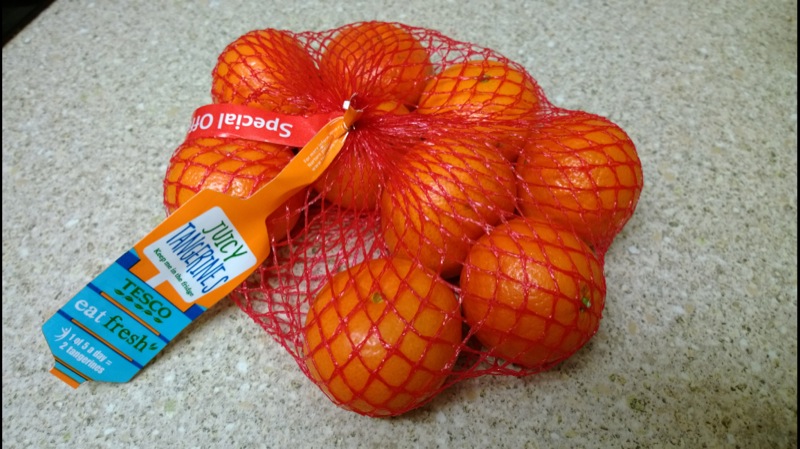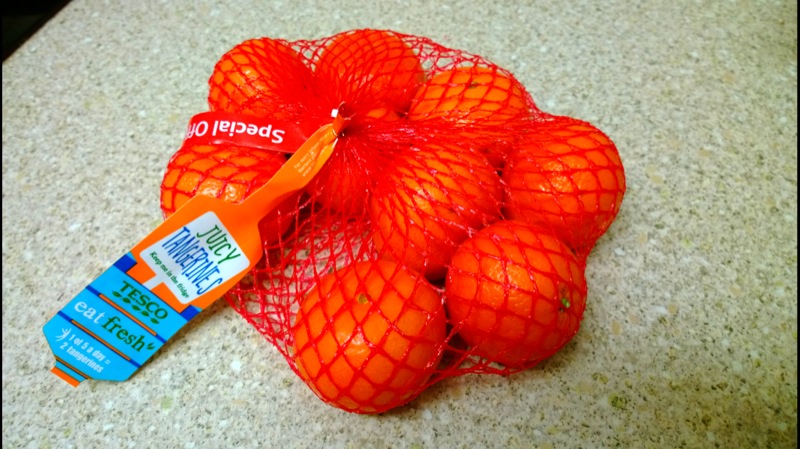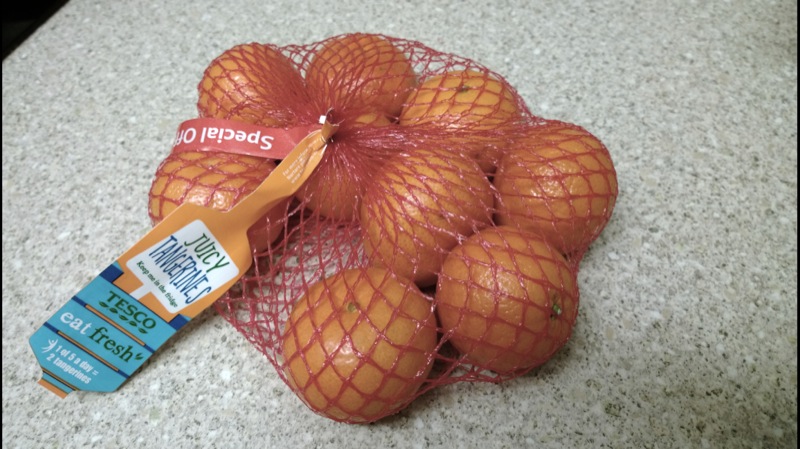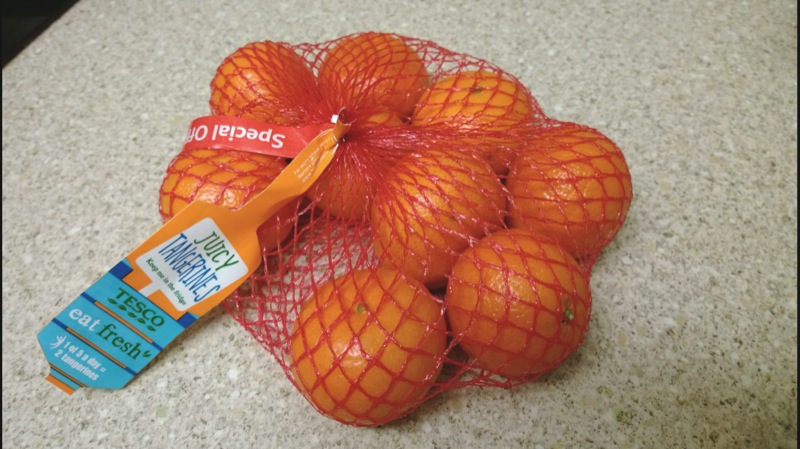 The other main controls are a very easy to use exposure slider along the bottom of the UI, again with real time results shown in the viewfinder, plus manual focus (an arc thumb gesture up and down the right side of the UI, faintly visible below, to the left of the focus mode controls).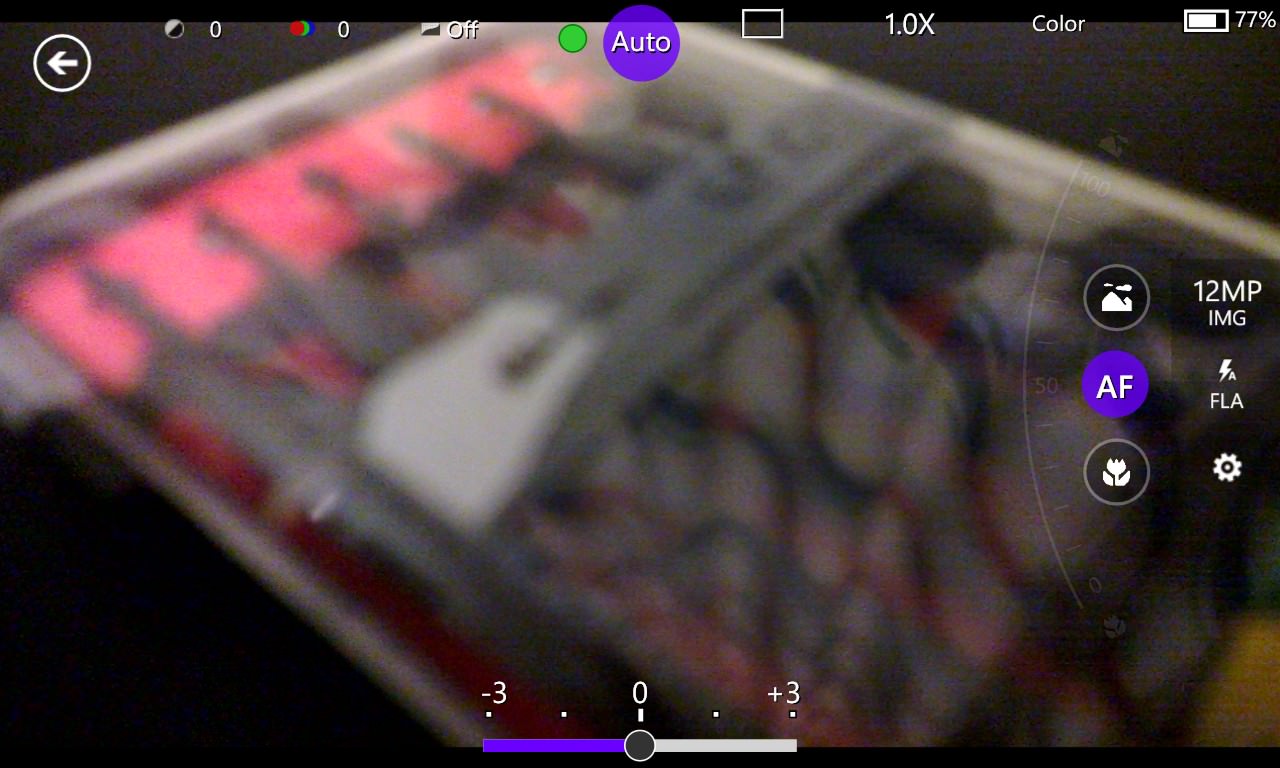 With up and down taking care of focus, zooming in and out is done with a traditional multi-finger pinch and splay gesture. Zooming goes beyond the PureView zoom limit (less than 2x when you're shooting at 12MP) and includes a degree of artificial digital zoom as well, but it's very smooth, tastefully done and ProShot sensibly caps digital zoom at a further 2x.
There's also a comprehensive set of customisable filters (the extended set of which make for ProShot's in-app purchase). Most of the filter names are self-evident, but (in case you were wondering) 'HDR Lite' merely emphasises contrast and 'Sin City' takes contrast right up to white/black monochrome. Each of the filters can have its settings exposed, or you can create your own filters, according to taste: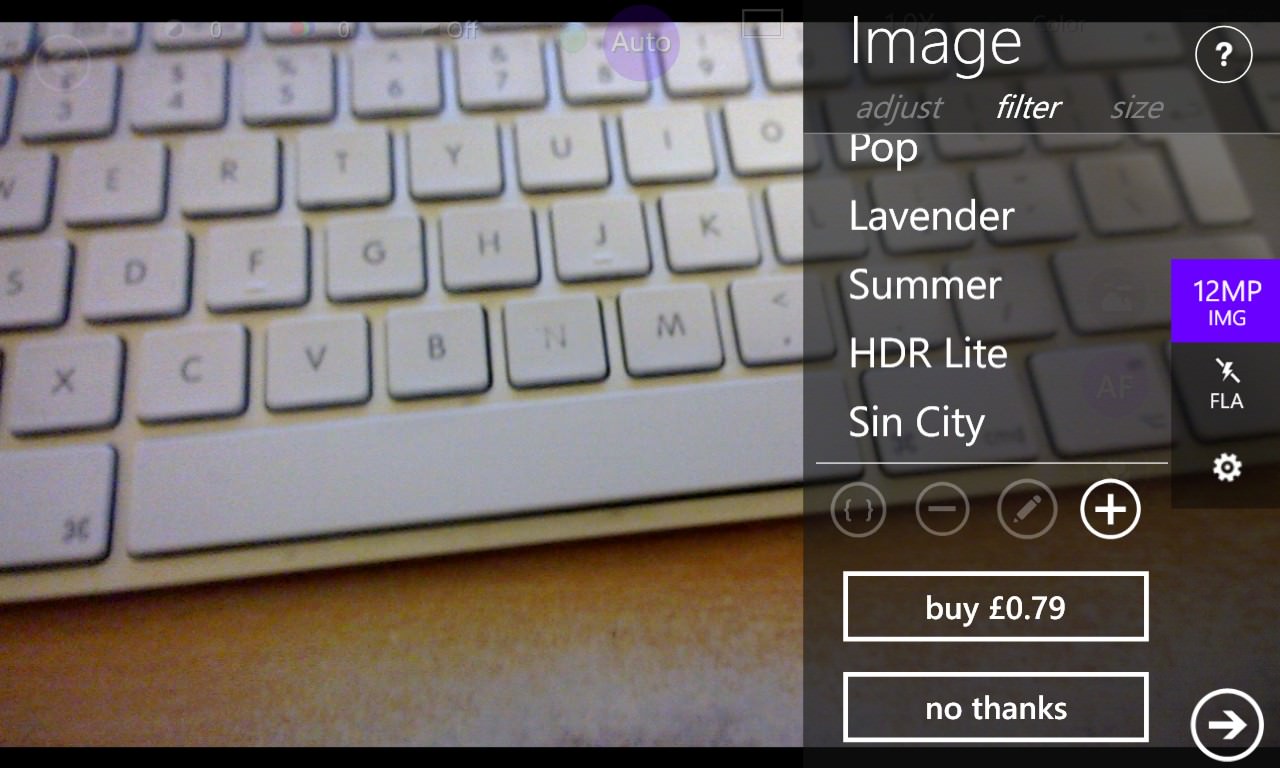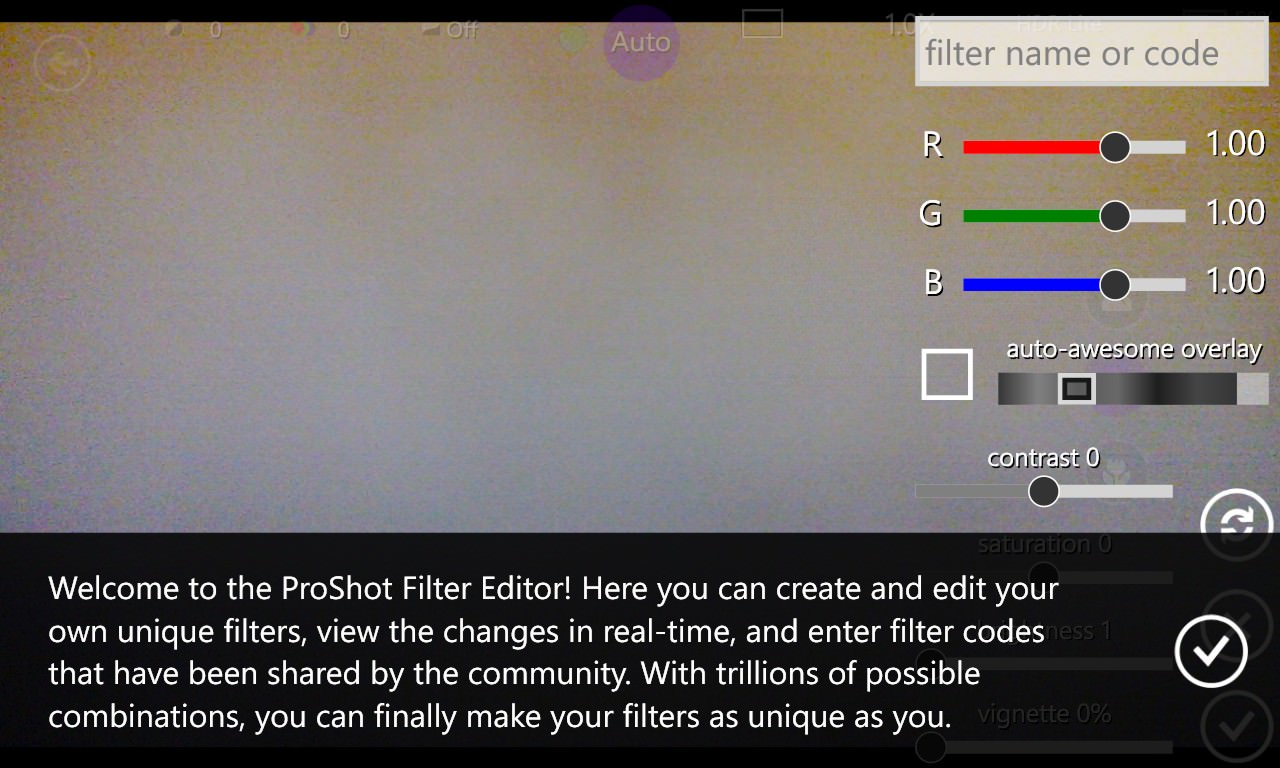 The filter names/code signatures are a nice touch, meaning that you can try out a fellow ProShot user's favourite settings just by typing in a few characters.
Also nice is that the integrated photo viewer (for photos just captured) optionally includes the main EXIF data, unlike Nokia's built-in viewers, which don't yield any of this information. Zooming into a photo reveals full detail, even for 12MP shots, which is impressive, though the Lumia 1020's 2GB of RAM is doubtless helping here.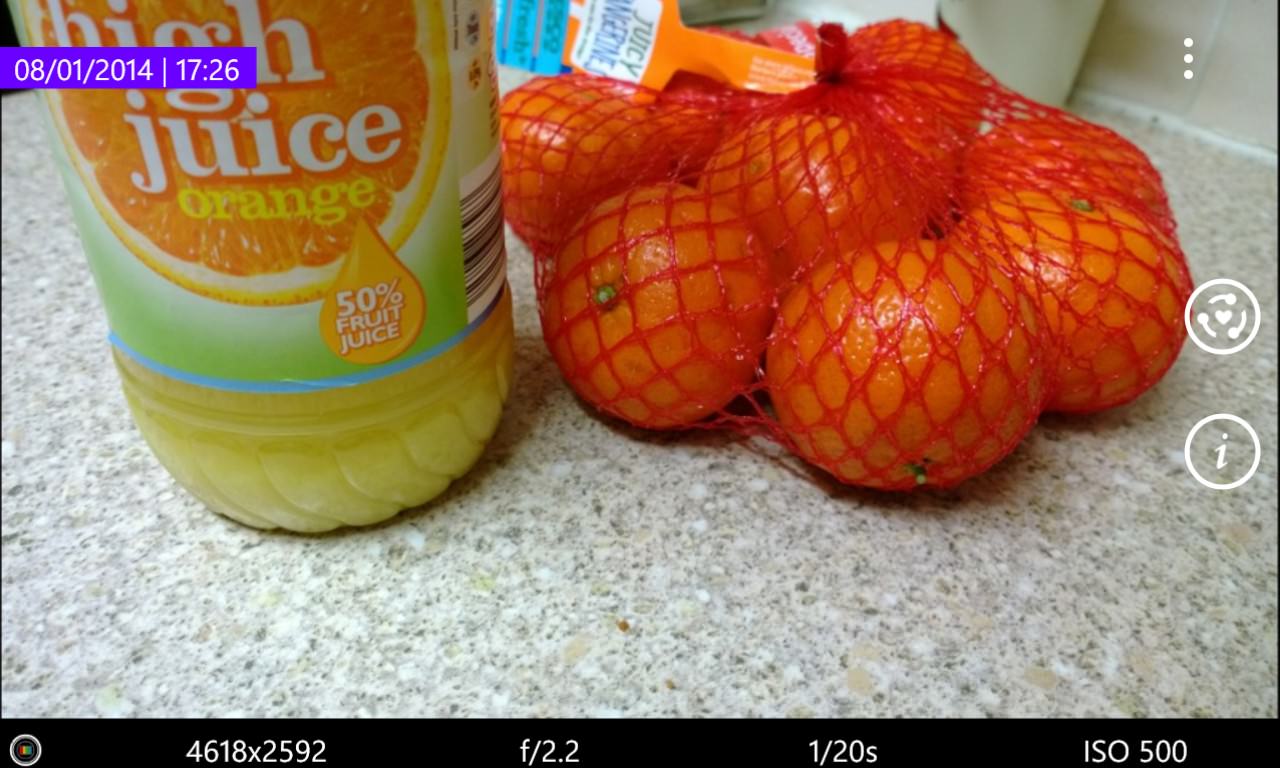 Put it all together and ProShot is a well rounded camera application with very few rough edges. One that's worth noting is that, after capture, there are a few (up to ten) extra seconds 'processing' and 'scaling' (beyond the usual PureView three second 41MP capture and save) that the application chugs through, with a little indicator at the top-left of the screen showing how far the processing has got. You can shoot other photos and work within ProShot while this is happening, so it doesn't really slow you down, but it's worth noting that if you switch away from ProShot (e.g. by pressing the Windows Phone 'Start' key) then the processing gets aborted and you lose the photo altogether. It would be nice to see this processing somehow moved into the background and able to persist away from the foreground UI, but I'm not sure whether Windows Phone might allow this.
Results generally are excellent and (thanks presumably to use of Nokia's Imaging SDK) indistinguishable from those from Nokia Camera, even in low light. Here's another 12MP sample to grab and pore over, again click it to enlarge or download: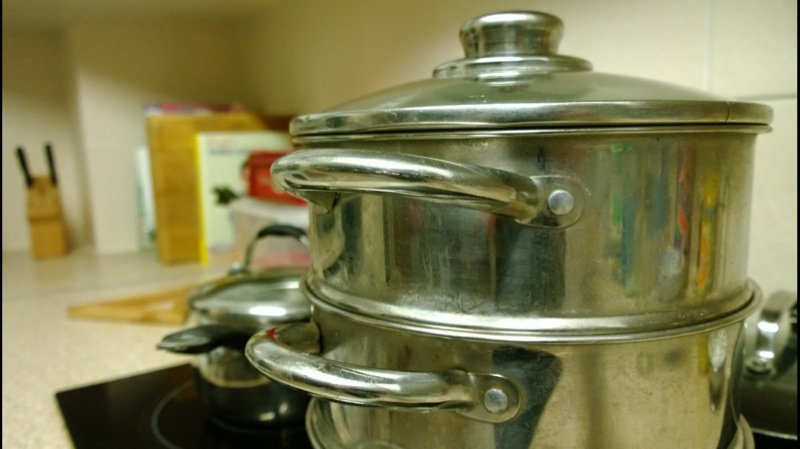 Eagle eyed readers will have spotted the black border around every ProShot image - it's not clear whether this is intentional or some kind of artefact. It's not unpleasant and is unlikely to be an issue, but it's.... odd. Comments welcome!
There's more to like here than to find odd, though. Overall, ProShot is an excellent addition to the Lumia 1020 (or 1520) owner's arsenal, opening up higher resolution (i.e. up to 12MP) 'standard' photos with zero messing around and also providing control over contrast and saturation which is plainly absent from Nokia Camera.
Reviewed by Steve Litchfield at