Review:
Mini Motor Racing
Score:
90%
Vrooming onto Windows Phone a full two years after iOS (I know, I know....), Mini Motor Racing at least benefits in that it arrives fully formed, with every possible track, level, upgrade and bonus pack, all available off the starting line. Moreover, it's in pole position in terms of monetisation too, with the absolute perfect combination of small initial purchase and in app purchases if you really want to add or unlock extra cars, tracks or upgrades. Gentlemen, start your engines!
Buy Link | Download / Information Link
In the pantheon of driving game genres, controlling miniaturised cars around a tiny, twisty track has never been one of my favourites - I've always preferred being 'in' the car and having a track as realistic as possible. Yet this classic mobile game, now on Windows Phone, has won me over with its slick feel at every turn, the responsiveness, the modelling of power, grip and slide, the carnage when cars collide, the sheer... fun of it all.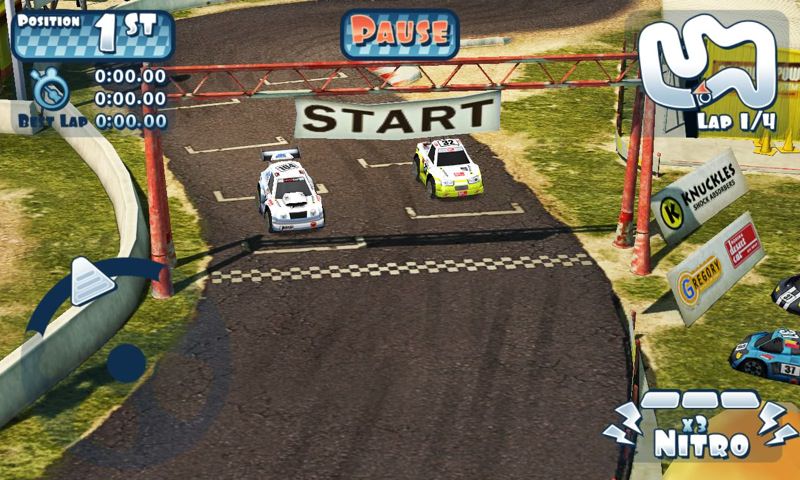 The screenshots here have been downsampled for web publishing, but you'll still get a feel for how detailed this game is - exploring every loving pixel of every track, every obstacle, every driving surface (each of which behaves realistically), can be done yourself after the initial modest 79p/$1 purchase.
Possibly the only real issue with getting to grips with Mini Motor Racing is that when your car is heading towards you, left is right and right is err.... left, all on the virtual steering wheel. If that sounds complicated, don't worry, it's not. It just takes some getting used to - think of controlling an RC car, for example.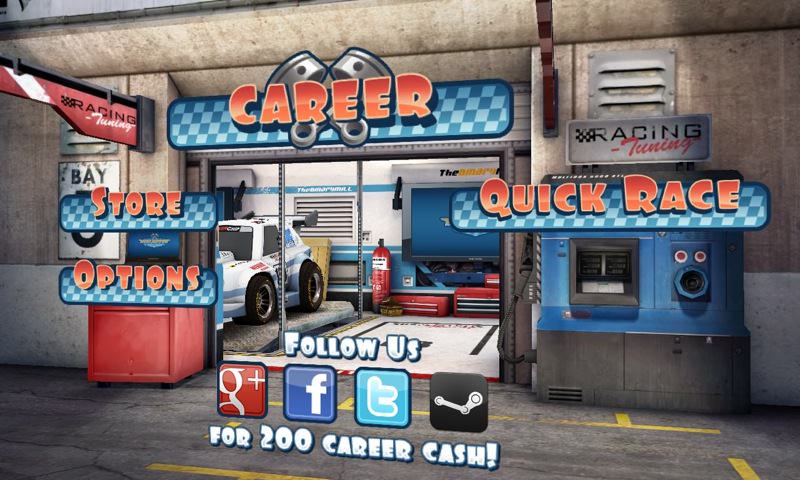 As befits a title that's been maturing nicely on other mobile platforms for up to two years, the menus and animations that form the game interface away from the race track have been polished and tuned to perfection. Cars glide up and down on ramps, camera zooms are inch perfect, icons light up when needed, there's literally nothing here to complain about.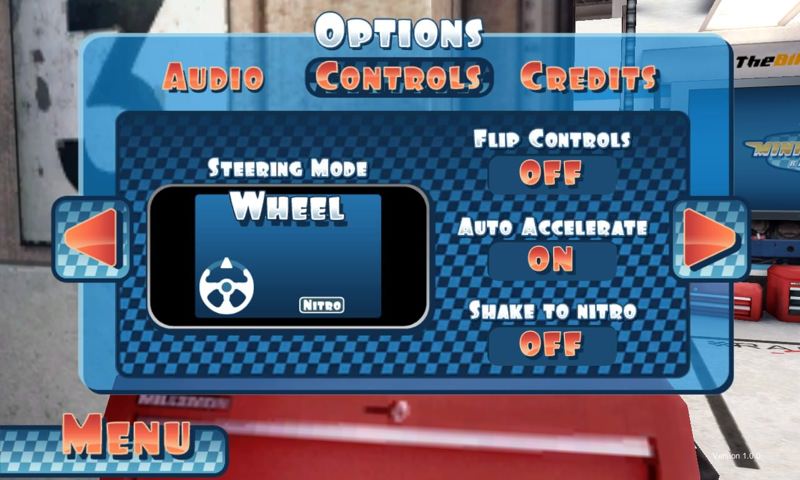 Although the default control method is a virtual steering wheel, which works pretty well once you get used to the left/right thing, three other methods are available, including a linear slider that I just couldn't get on with, and a 'tank' mode, in which the vehicle is twitched/rotated as needed. A nice touch is that you can flip the controls so that the wheel/whatever is on the right hand side of the screen, for left handers to enjoy using.
As you'd expect, 'Quick race' is limited in choice of cars and tracks, plus you don't accumulate money, while 'Career' sees you gradually progressing, amassing money, and unlocking cars and tracks as you go.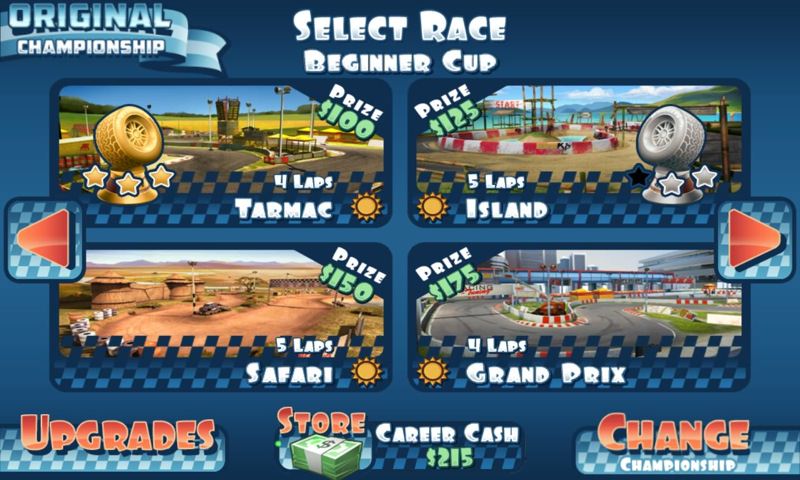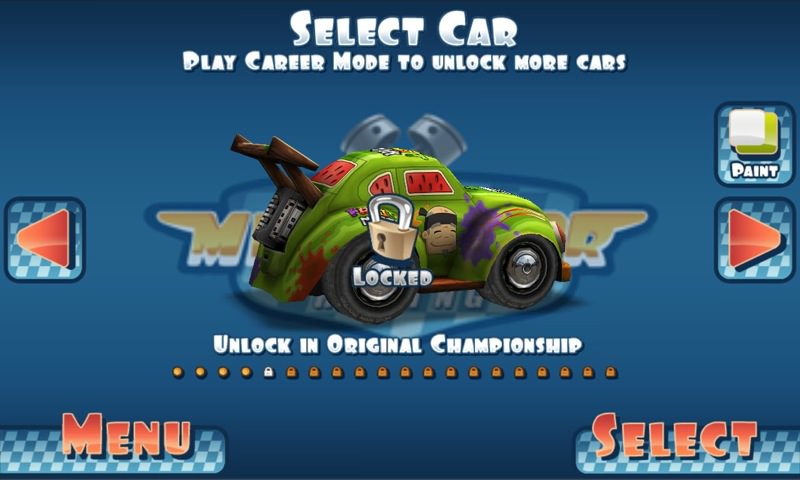 The tracks themselves, as I've already intimated, are crazily detailed and, seemingly, well designed, with real time rendering perhaps the key. In other words, rather than some artist having had to 'paint' hundreds of tracks, they're digitally modelled and rendered as needed using today's fast GPUs. Other benefits of this are realistic crashes and other interactions with track and scenery, plus different lighting effects can be applied, e.g. a night race, complete with oodles of atmosphere, car headlamp beams, and so on.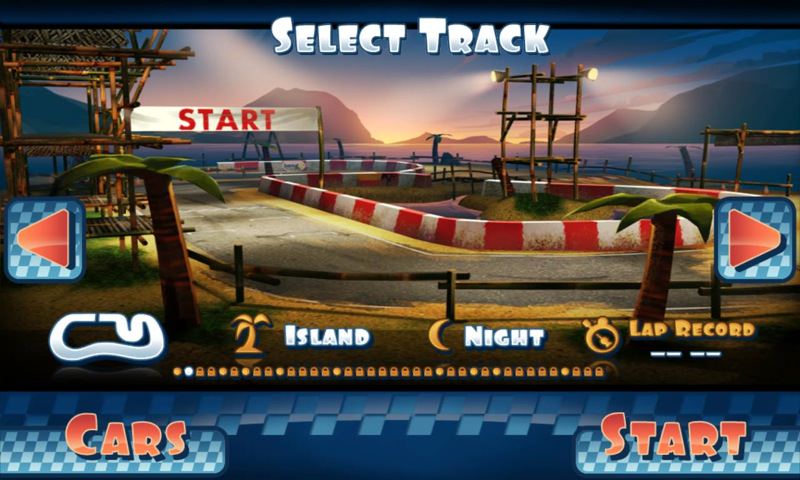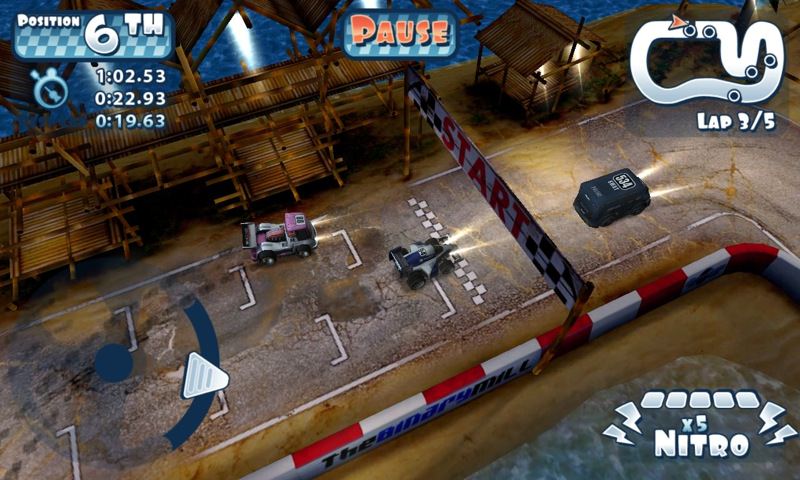 Gameplay is nicely pitched too, starting out with a relatively easy racing experience and then with tracks and opponents getting subtly harder.
A lot of the charm of racing in Mini Motor Racing is drifting, throwing a car into the corner sideways and then watching it 'drift' around the apex and roar off in a straight line away from the corner. Given the virtual surfaces being driven on, the drifting is to be expected - and incredibly satisfying. When you get it right, that is. Yank the steering sheel over a fraction of a second too soon and you end up stationary, nose-to-the-wall, only a few metres from the apex and feeling very silly indeed!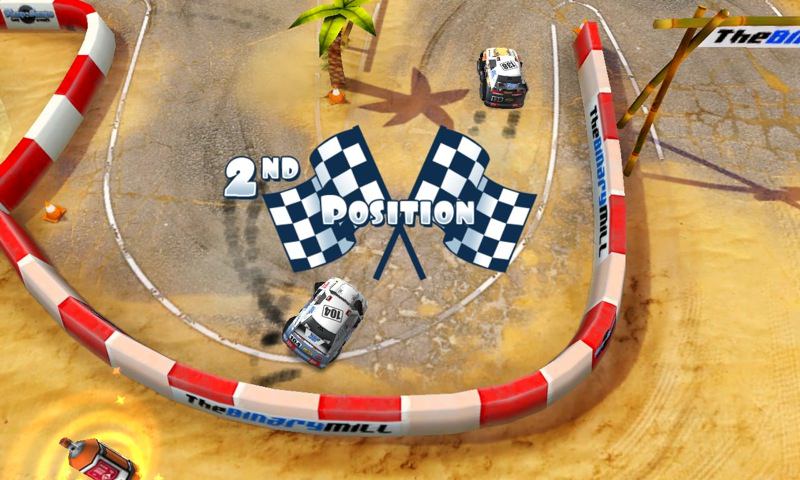 In between races, you spend your earned virtual cash on upgrades of various sorts, though in the early stages of the game the biggest limiting factor isn't your car - it's your own skill and (lack of) control!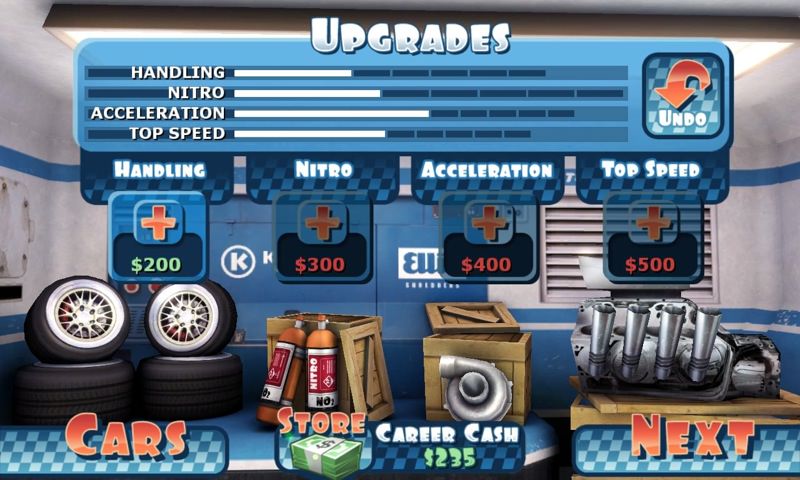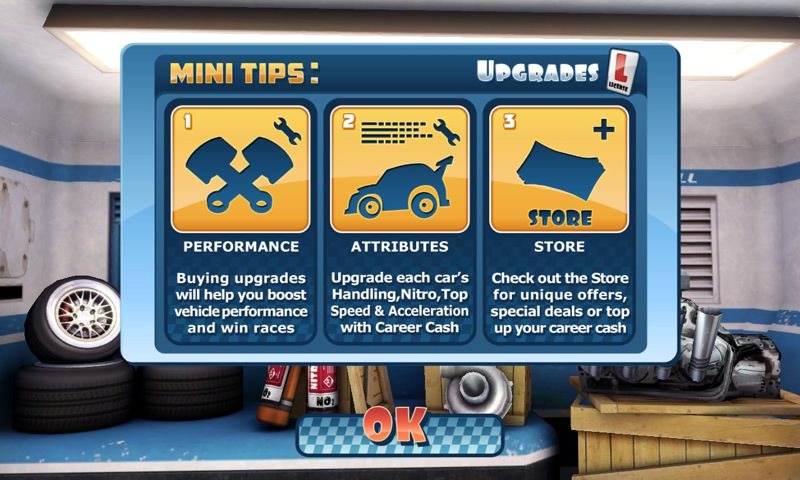 The original iOS game had 120 races (across dozens of tracks in various combinations), then there was a bonus pack of races and tracks - and finally, a premium pack of extra races/tracks - and you get them all in Mini Motor Racing for Windows Phone, thanks again to the tardy arrival on the platform.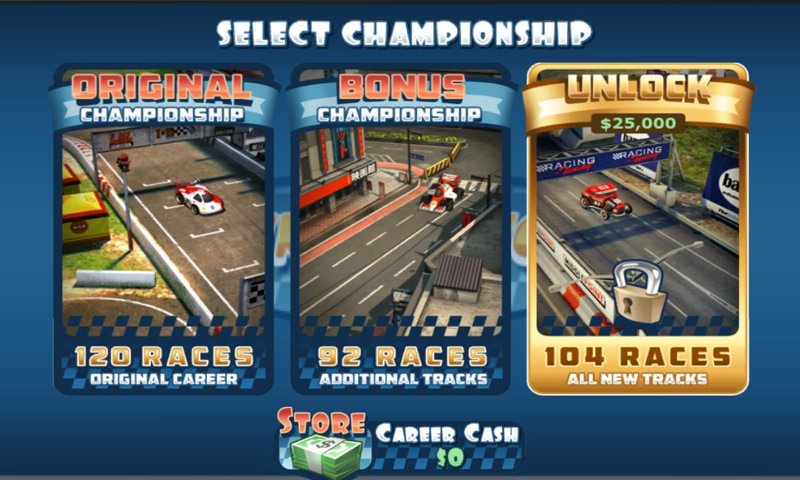 So you've bought Mini Motor Racing and are expecting some racing - you've got it. Without spending an extra penny you can race for hours, having fun and amassing currency, with upgrades and new tracks. Nicely pitched by the developers.
But of course some gamers will be impatient. Impatient to try all the cars, all the tracks, to get through as quickly as possible. And, as you'd expect, this is what the in-app purchases are for. There's a goodly selection included, depending on which aspect of the game you want to speed up (e.g. all the cars), and the 'give me everything' maximum purchase is still 'only' £11 (in the UK), which by 'freemium' standards are relatively modest.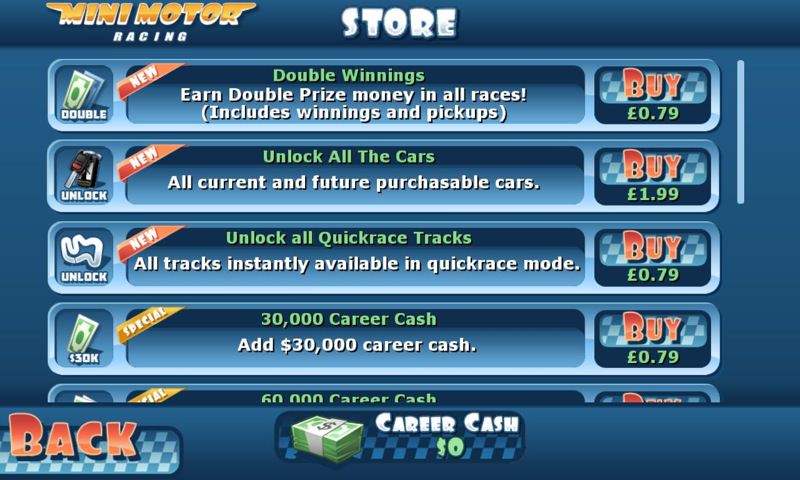 It's very hard to fault Mini Motor Racing - the gameplay, the concept, the implementation, the performance, the part-commercial, part-freemium pitch, everything is just.... perfect.
Much against my own preconceptions and expectations, this has emerged as one of my very favourite Windows Phone games. A massive recommendation.
Reviewed by Steve Litchfield at