Review:
Angry Birds Epic
Score:
74%
It's time to take to the field of battle with your feathered Finnish friends. Angry Birds Epic is here and you will manage a (small) army of birds as they take on the egg-stealing pigs. You can decide strategy and special powers to use during combat, and work on better potions and healing when you are outside of battle. Slickly put together, has Rovio found another title to challenge the spare time of an entire globe? No, but this tactical combat is fun!
Version Reviewed: 1.0.9.0
Buy Link | Download / Information Link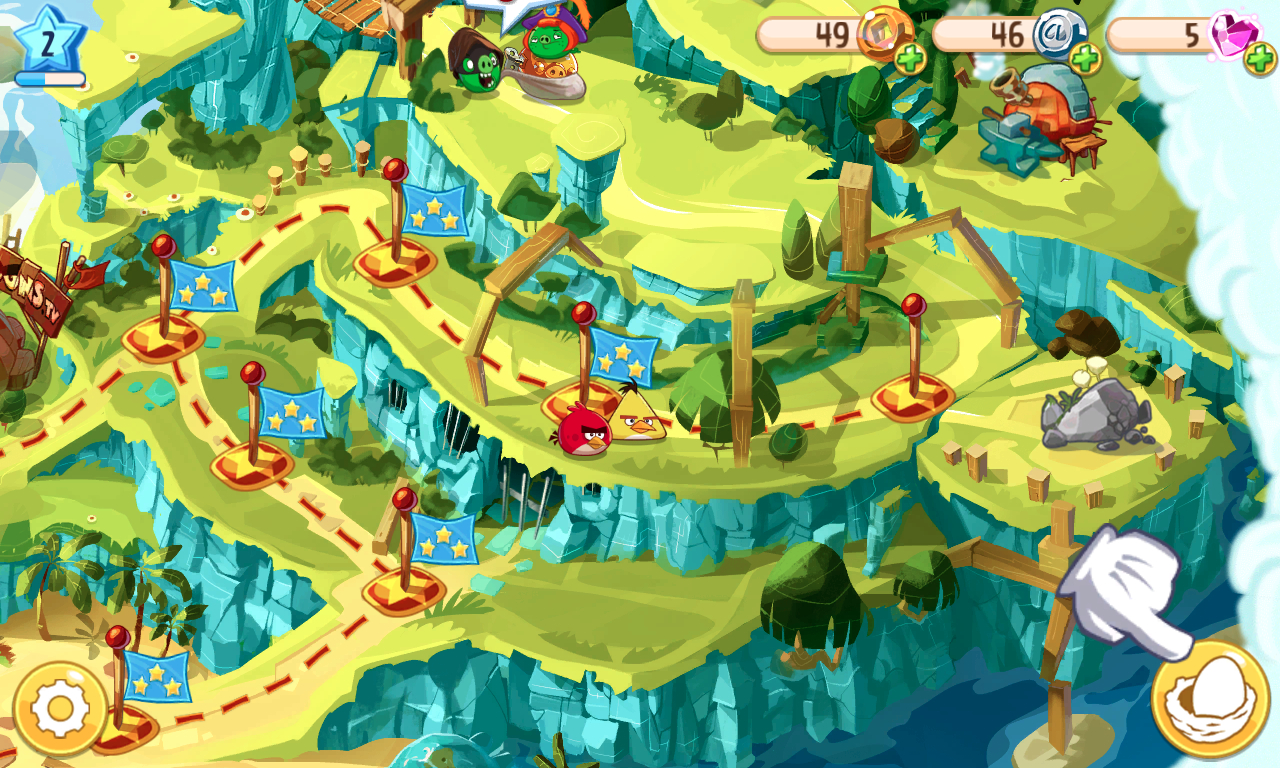 After installing and opening the game for the first time, the code will scurry off to the central servers to download more information, such as sounds, texts, and extra level data. This happens with no warning, so make sure you are on Wi-Fi or are happy to burn through a lot of data.
Much like other Angry Birds games, you start off playing the red bird, and are tasked with defeating the green pigs who have stolen your eggs. As you play through the game, you will recruit other birds with different skills and you can select the best troop of birds to fight with the pigs on each level.
Different birds have different abilities. Red is very much the brute force attack - he causes damage on a hit, and takes damage himself. Other birds will carry different powers, in the case of the yellow wizard bird, he can attack all the opposing pigs with a single move. Naturally, you'll be taking on pigs with different abilities as well.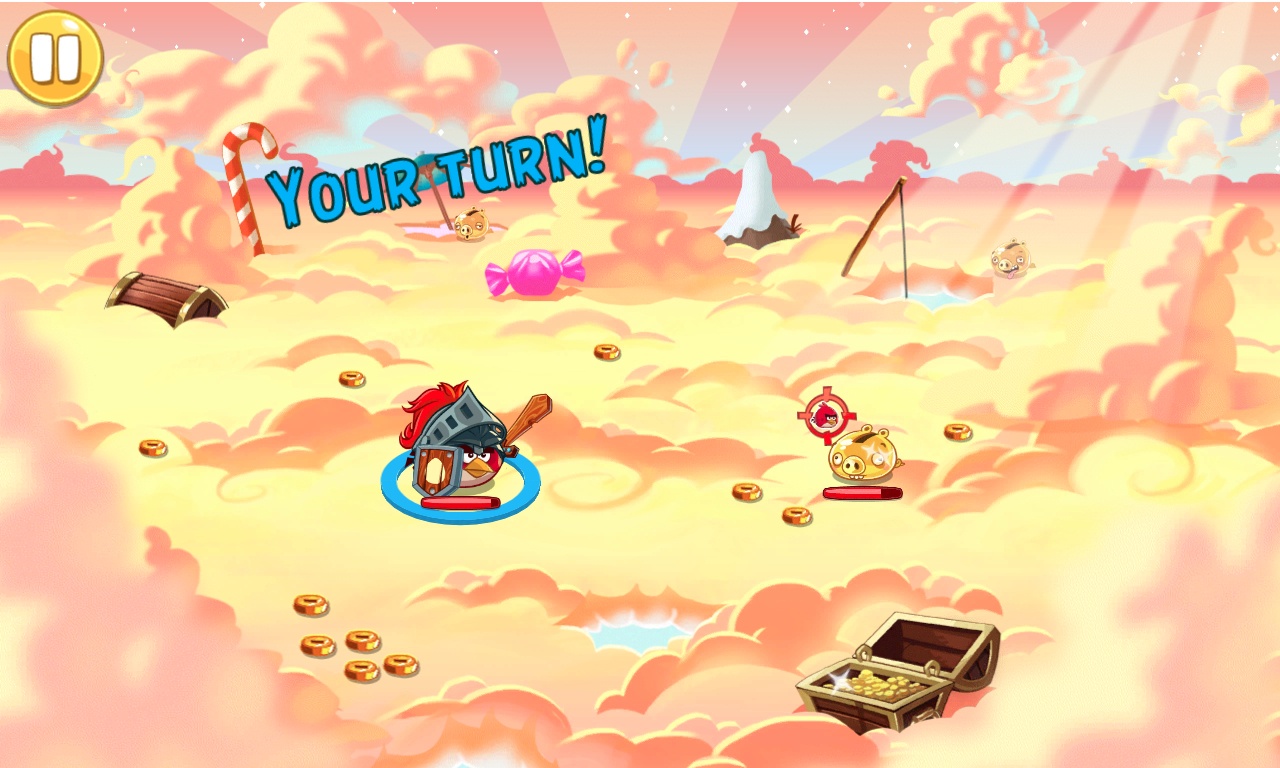 Each level will ask you to defeat the pigs in front of you. In a very civilised turn of events, you will take alternate turns with your opponent. In 1 to 1 combat that means your bird has an attack, followed by the pig making an attack, until one of them is dead. In multiple combat, everyone has their first turn before someone gets a second turn, so in a 1-3 fight, you have one attack, while your opponent has three, because each pig and bird has one strike per 'cycle'.
Those strikes can be one of three options - you can have a normal attack, or use one of two special powers. One of those is minor, and can be used every turn if you wish. Generally it is a defensive power. If you build up the anger better (represented by I think a chilli) you can use the second power, which is much more devastating on offence, and can be game-changing.
Angry Birds Epic comes with a lot of on-screen animation using the game resources - both visual and audio. It adds to the sense of occasion and spectacle, and really helps set the comical tone of the game.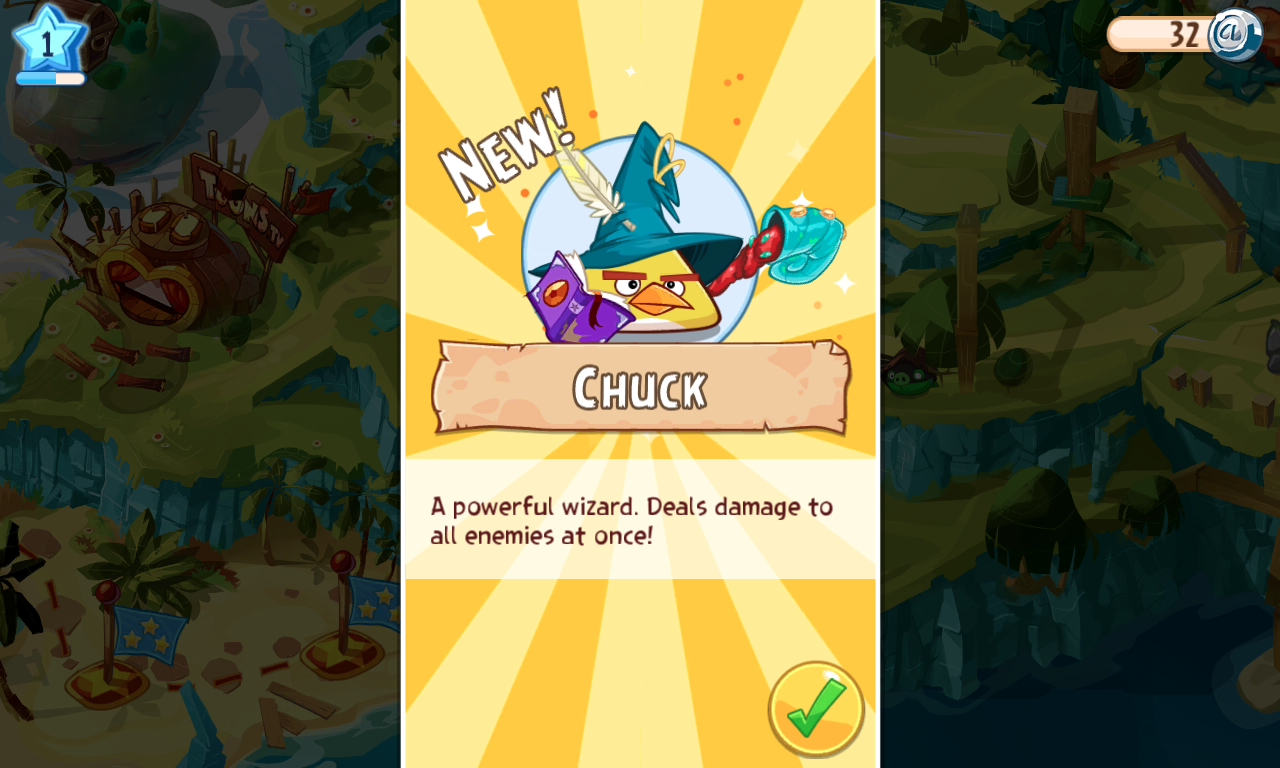 Tactical combat games like this are not everyone's cup of tea, this is a niche game. I know that Steve isn't a big fan of this style - that said, the fact that Angry Birds Epic couldn't hook him in is quite telling of the chances of this game in an open market because it is doing its best to be accessible - but it does have an appeal to me. If I'm honest, I want the game to stop at this point in the review, with birds, tactics, choices, and a progression through a number of levels. Then, I would be happy.

But something always comes along to upset me these days, and that something is in-app purchasing.
Every battle you win allows you to claim resources. These could be used to make potions to help your birds during combat, to give them more strength, or revive them when they are dead. Maybe they could be coins that you can use to buy ingredients for said potions. And naturally you never have enough, so you turn to buying some extra lucky coins (the in-game currency) with real-world cash. At least that's Rovio's thinking.
You can get through the game without these extra purchases, but you need to be far more careful with the ingredients you do gather, and you should be prepared to replay the earlier levels (a lot) to gather enough supplies to take on the larger enemies you will encounter in the game. Or you can bypass the grind with some money.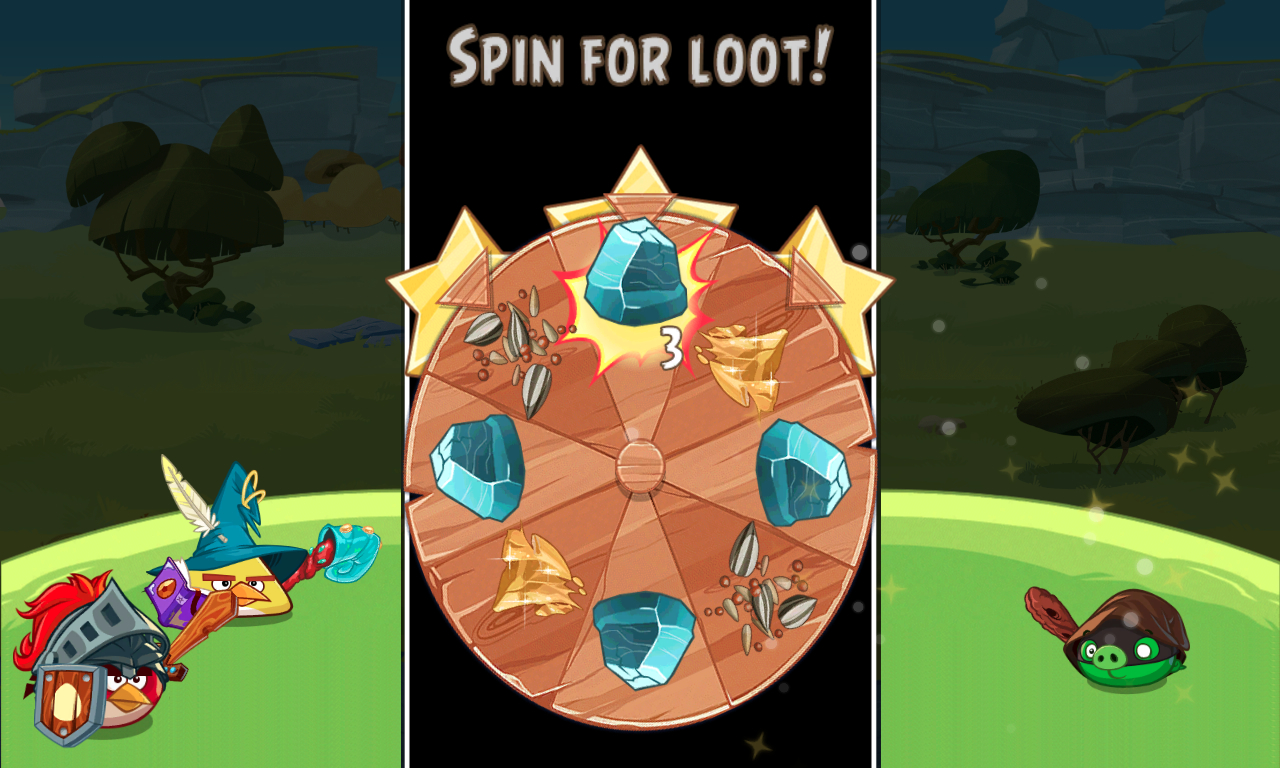 Angry Birds Epic just about gets this balance about right, although it does feel that it is geared towards harder levels forcing you to buy the IAP options, rather than simply play your way through. Gamers will be happy to stick around for enough of the ride to get through the period of accepting the IAP system and keep on playing.
The bigger question is if Angry Birds Epic would be as well received by the media and the press if it wasn't attached to the Angry Birds franchise? That's a tough one to answer, given that Rovio has released games outside of the avian franchise (such as Amazing Alex), but they've also pushed the birds into other titles (such as Angry Birds Go).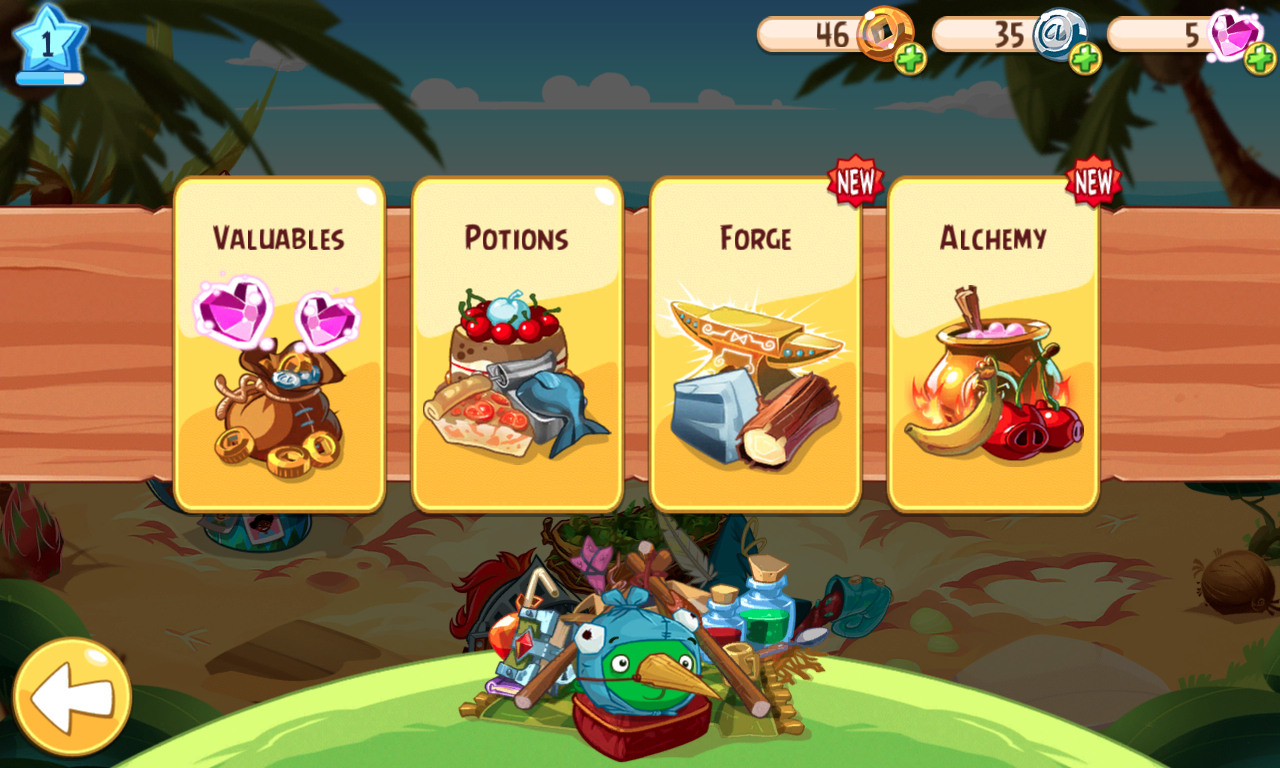 There is a good game here, but much like Angry Birds Go, it is spoiled by a level of freemium purchase that feels higher than it should be. It's definitely worth a look if you like your tactical games, but be prepared to pony up the cash to complete the game, or get set to grind through a lot of the levels time and time again to build up your reserve.
Reviewed by Ewan Spence at