Review:
Case selection for the Nokia Lumia 1520
It's a fair cop, the world of phone accessories (or, in this case, 'phablet' accessories) is now so large that it's impossible to be comprehensive - so we thought we'd get in three cases at various price points and give them the once over, to give you some ideas for your own (renowned 'slippery') Lumia 1520.
Buy Link | Download / Information Link
As I recounted in my re-review of the Nokia Lumia 1520 this week, I haven't dropped the device yet. But there's always a first time, and many others have spoken of 1520 drops onto the tarmac. Meaning that, size be damned, it's a good idea to keep this phablet in a case.
We ordered in three of the best selling options from Mobile Fun, at different price points, in order to try them out in real life.
A TPU case that's labelled as 'frost white' but is actually semi-transparent. Not an unpleasant effect, but how it turns out rather depends on the colour of your 1520. There's also a black option.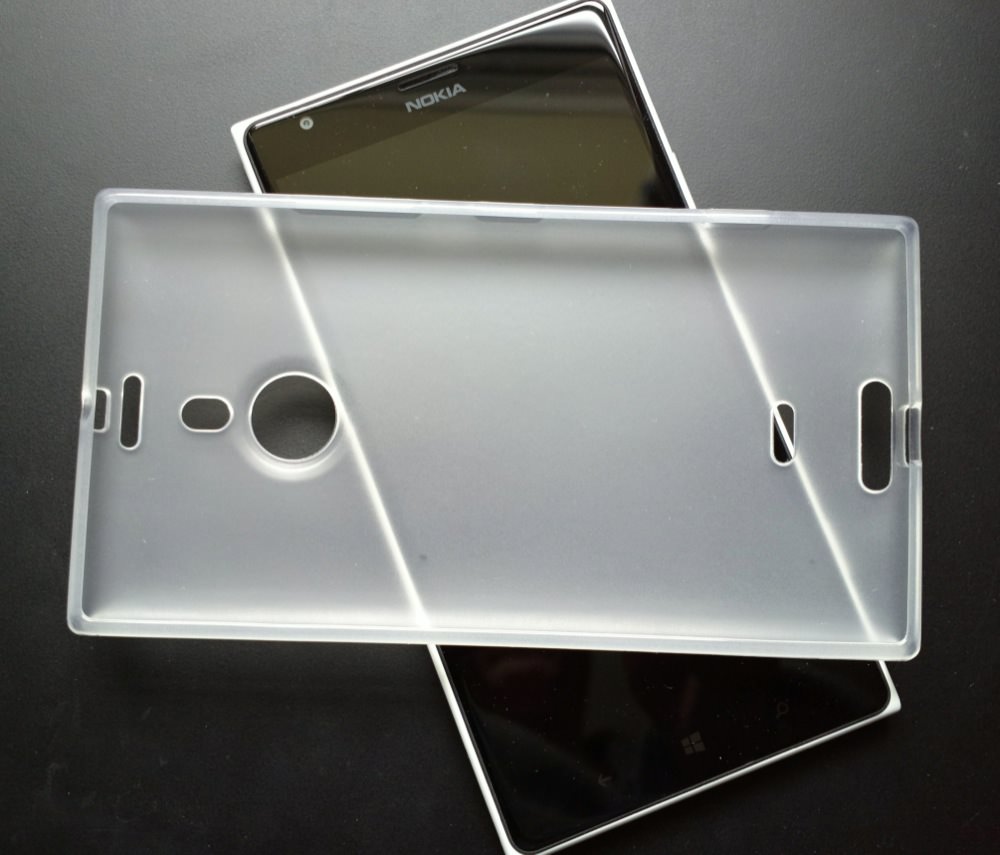 The Flexishield case is certainly minimalist, though fits the 1520's form quite well: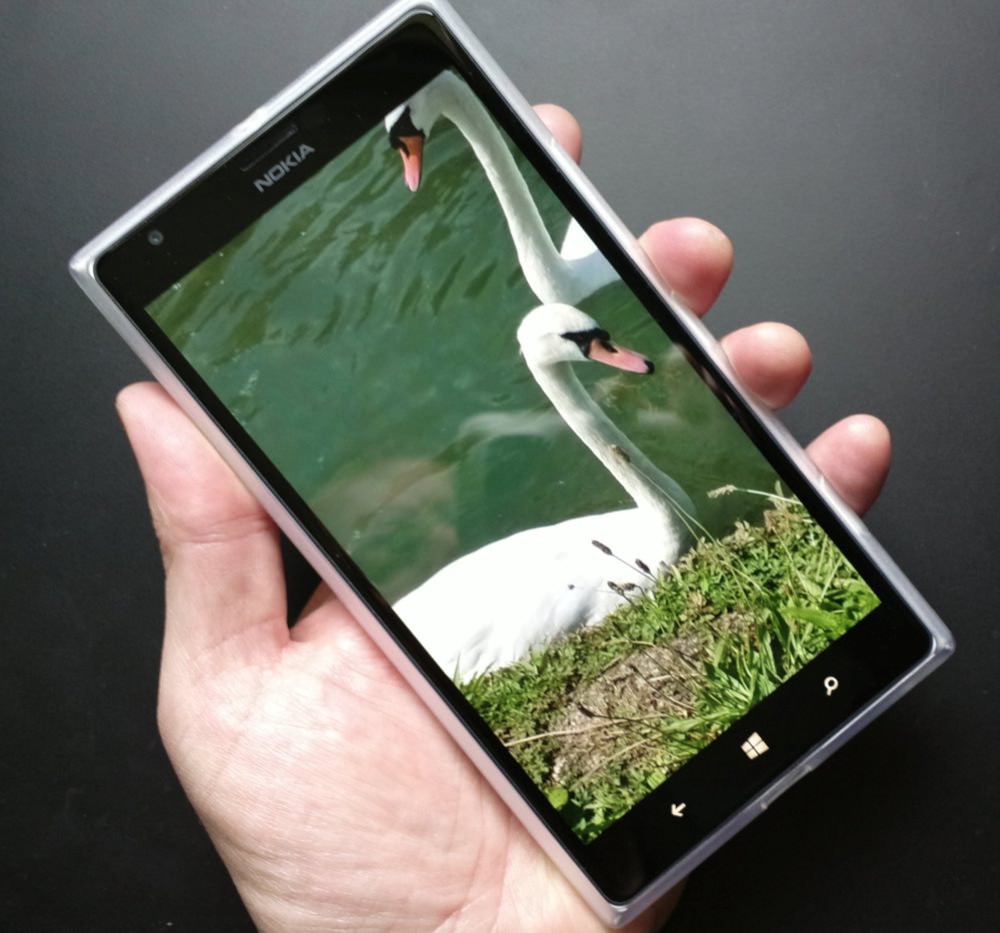 It's grippy too, though comes with an Achilles Heel, more of a design fault than one of materials - the covers for the 1520's side buttons are simply not well enough moulded and distinguished. As a result, it's hard to locate the buttons by touch and, once found, too hard to press them down.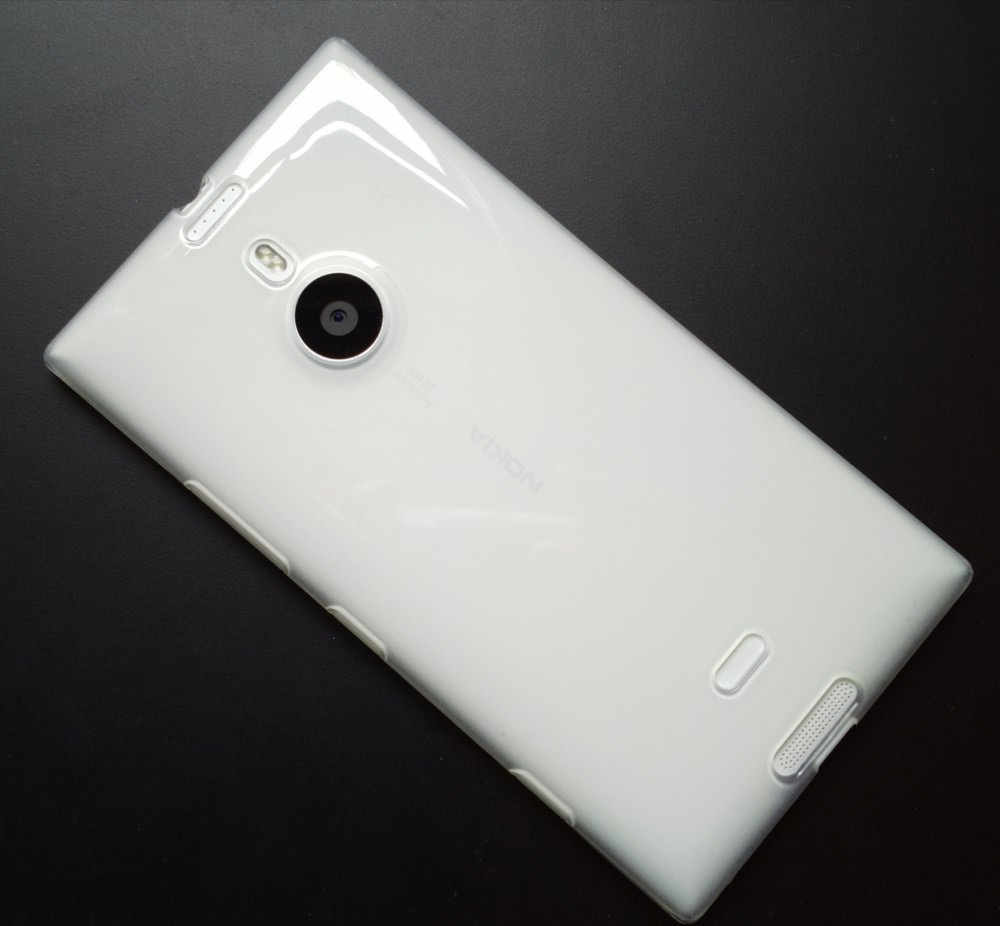 So - very protective, but not very useable day to day.
Protection: 9 Usability: 4 Looks: 6 Value: 8, Total: 27/40
Ostensibly just another TPU, the Melkco offering screams quality at every turn. The whole back half of the case is beautifully textured, for maximum grip without being garish, and the button cutouts are detailed and with just the right amount of give.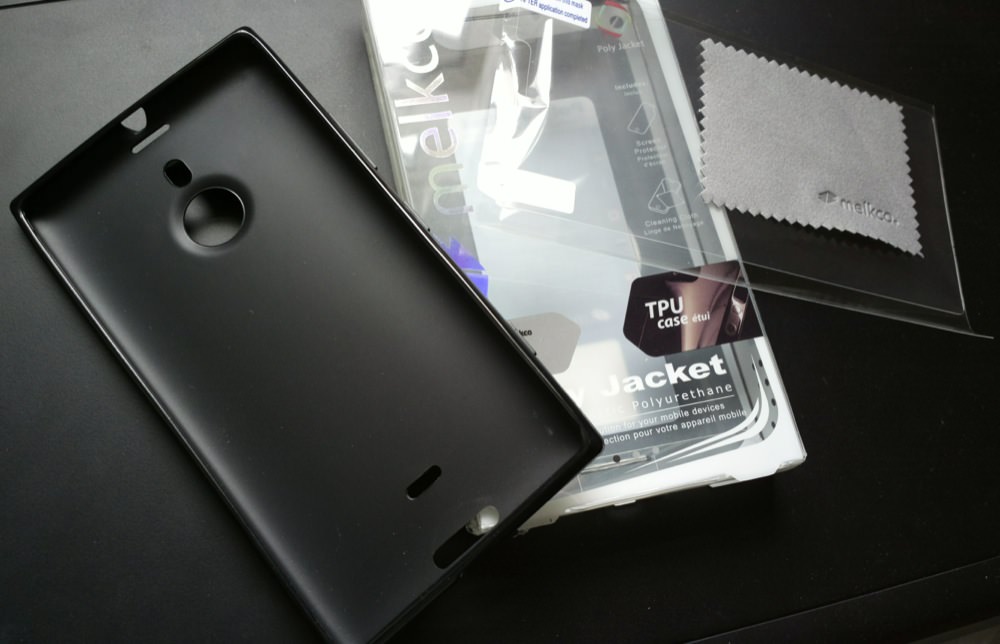 The fit and finish is first class and, in the hand, you quickly forget that the 1520 has a case on at all - the fit is that tight and that pleasant.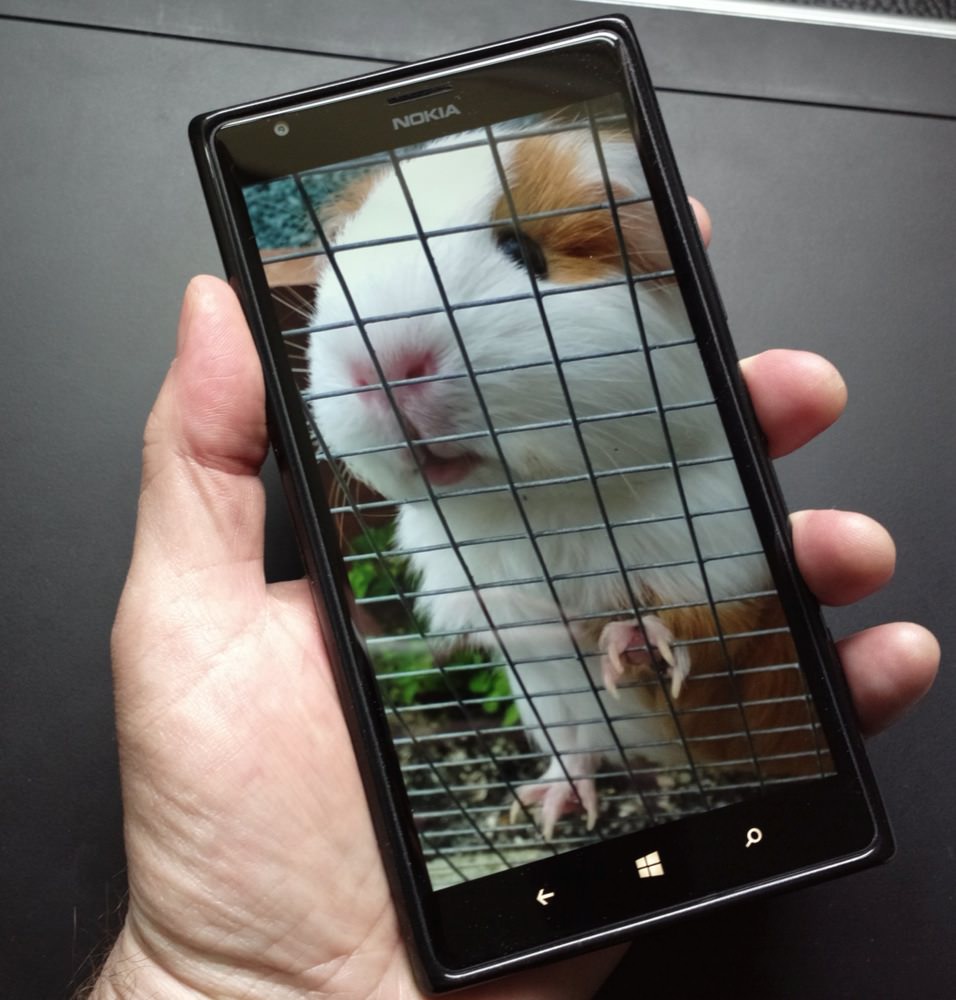 Moreover, the button covers are designed to protude as the physical buttons do, underneath, plus Melkco has added texture to their outer surfaces.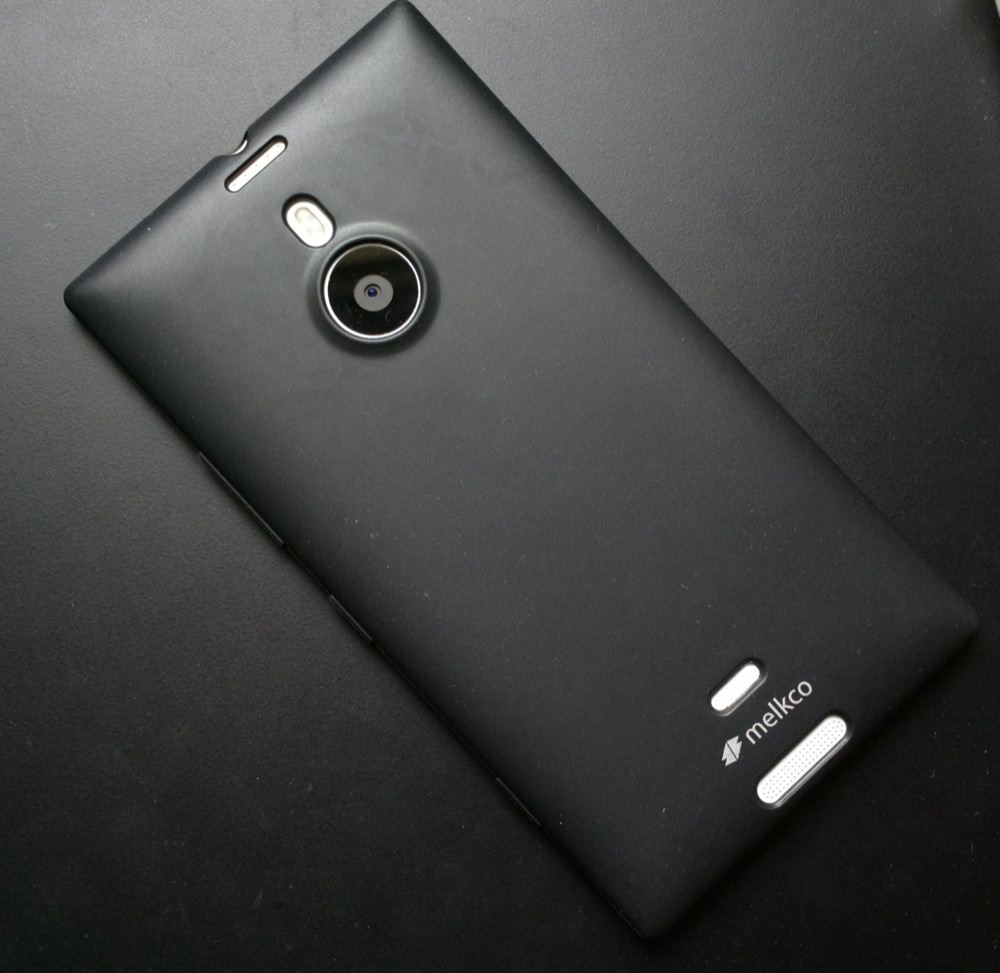 A nice touch, as with the Flexishield one, is that the camera island is protected with a slight camera ring, contoured like the phone back underneath - so the usually exposed 1520 camera glass is nicely protected.
Just about the only quibble might be that the Melkco case is a little expensive, but it's so well designed that I'm going to recommend it anyway.
Protection: 9 Usability: 9 Looks: 8 Value: 5, Total: 31/40
Ah, let me count the ways this official (and expensive) solution sucks. Royally.
At first glance the CP-623 looks like the real deal - an iPad like segmented cover that can fold over to act as a desk stand, and a high quality moulded back that the 1520 nestles in. What's not to love? Actually, everything.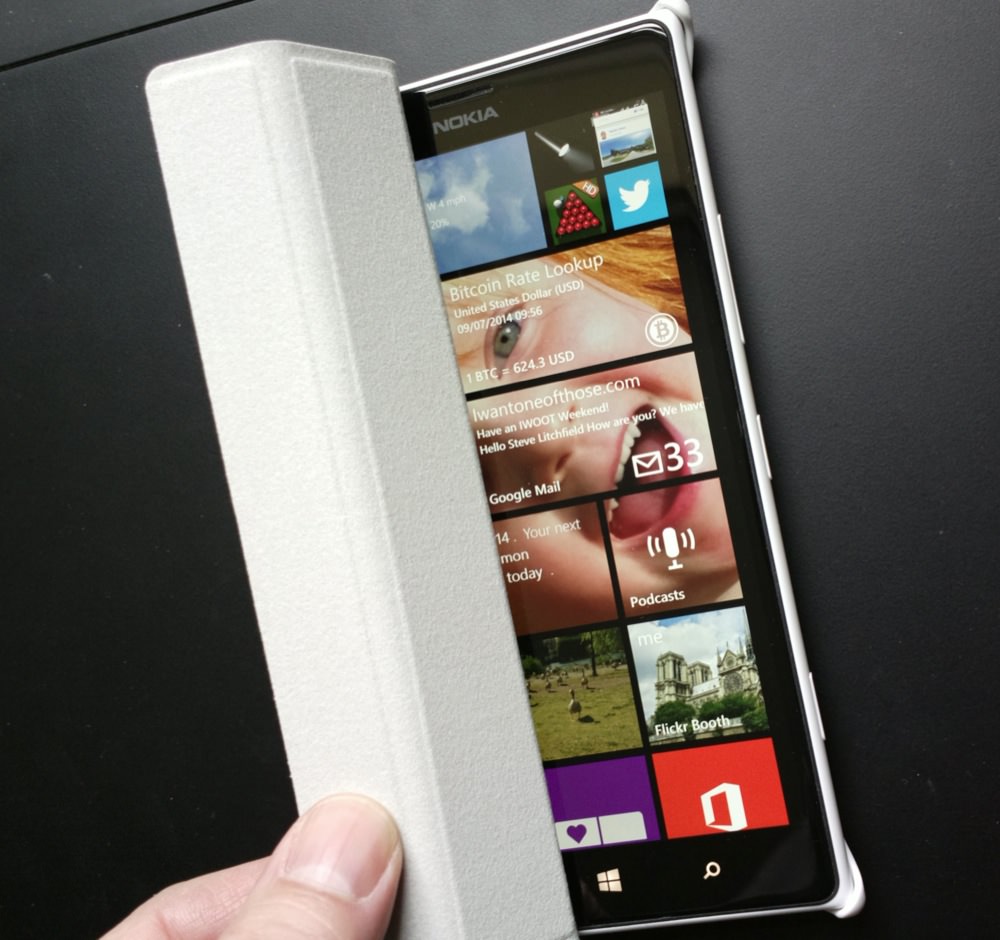 It's tough to know where to start, but the three webbed segments that make up the case's front must be a candidate. They're far too thin, far too flimsy, and there's no magnet functionality as on an iPad, so you have to fold out the flap and then deal with the usual screen-on and unlocking. A bit of a missed opportunity, considering what other manufacturers are building into their official cases.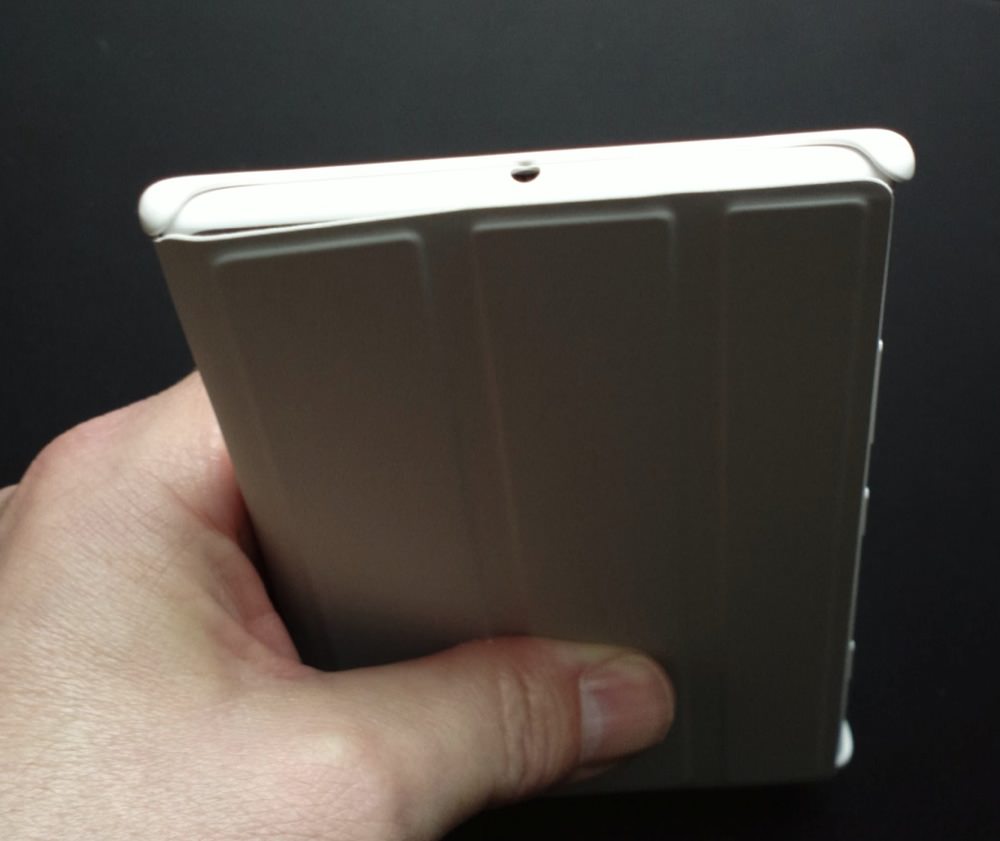 A side effect of the flimsiness is that folding the case flap, iPad-style, creates a somewhat wobbly and uncertain prism for the phone to rest on. The slightest tap or knock and the 1520 has toppled over. The materials in the flap are just all.... wrong. Nokia/Microsoft, go buy an official Apple iPad cover and then copy it - really.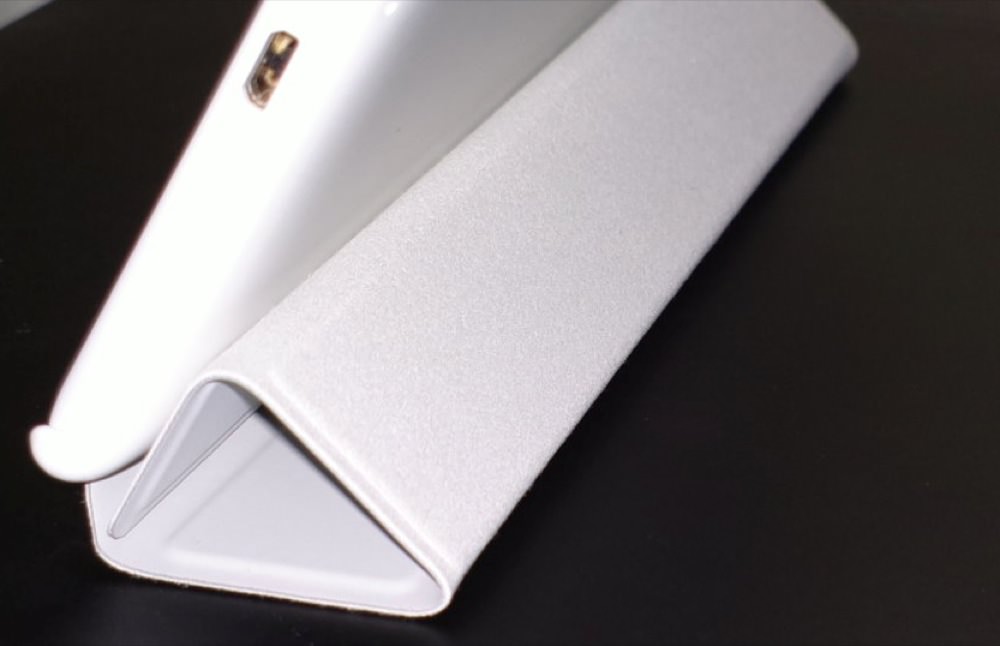 Then on the case's back, the all important 1520 loudspeaker is covered up by the plastic of the back shell. There's a half hearted section sculpted out of the plastic near the bottom to try and let some of the sound out, but it's not a patch on having the speaker outputting directly and there's an inevitable tinniness to the resulting sound, whether music or podcast or sat-nav instructions or speakerphone.
Finally, there's the price, which is way over the top for something of this quality.
Protection: 8 Usability: 8 Looks: 7 Value: 3, Total: 26/40
__________
Overall then, an obvious win for the Melkco Poly Jacket - if you haven't decided yet on 1520 protection then just buy this one - you won't regret it!
You can see the three cases above in several places online - thanks to Mobile Fun for the review Lumia 1520 case samples here. If there's enough interest, I'll get in some more cases, to extend this round-up. Your call! What do you use now?
Reviewed by Steve Litchfield at