Review:
Red Bull Racers
Score:
82%
There's absolutely nothing new here, to be honest. It's a 3D rendered Scalextric-style racer, with Real Racing 3-style freemium mechanics, and from those two clues you can probably imagine the entire title without any help from me. However, that certainly doesn't do justice to the quality of the gameplay, the polish in the graphics, the fluidiity of the action, and so on. Nuts and bolts this may be, but Red Bull Racers is still a terrific game.
Buy Link | Download / Information Link
Slot car racing is a favourite living room (and loft!) activity across the world, of course, and with virtual tracks (in this case, a great variety), there's none of that tedious setting up and maintenance, not to mention not having to keep getting off the floor to crawl across the carpet to re-seat a car that's flown off on a corner. In short, going digital inside your smartphone is in many ways an improvement, even if Mr Scalextric would be appalled....
Red Bull Racers isn't the first game of this type on the platform, Overvolt was first by quite some way, though was quite a bit more primitive. Here we have a big development studio and a big budget producing immensely detailed 3D tracks and worlds, with every aspect of gameplay and eventual car improvement catered for. At a freemium cost, naturally.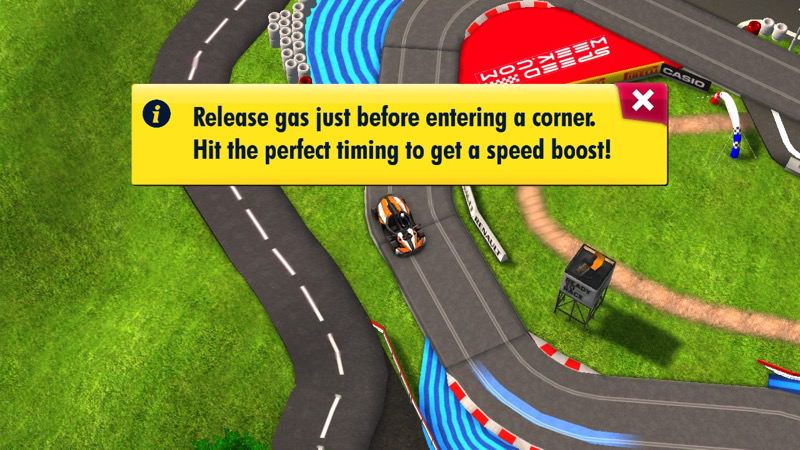 Red Bull Racers starts you off gently, with on-screen hints and introductory text, plus opponents which aren't much of a challenge, but after that you're on the big ramp up, with multiple tracks, terrains, cars, abilities, power ups, and everything else you might expect in a big budget freemium title. And yes, you can play the whole game for free, just enjoying the racing, but if you want to progress very far or very fast then buying some in-game diamonds is the way to go.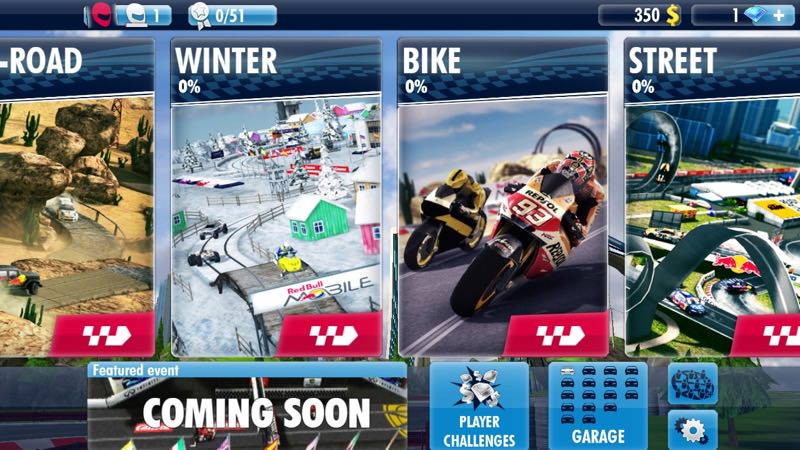 The variety of tracks and worlds is impressive, though some are 'coming soon' and it's clear that the developers are still working to extend the title. Innovatively, the game arc includes motorcycles, something which I suspect would be a lot harder to pull off in the real world.
The 3D aspect to the game world means that the track can not only rise and fall (i.e. ramps) but can be looped - now that's something you don't see in Formula 1 on the TV....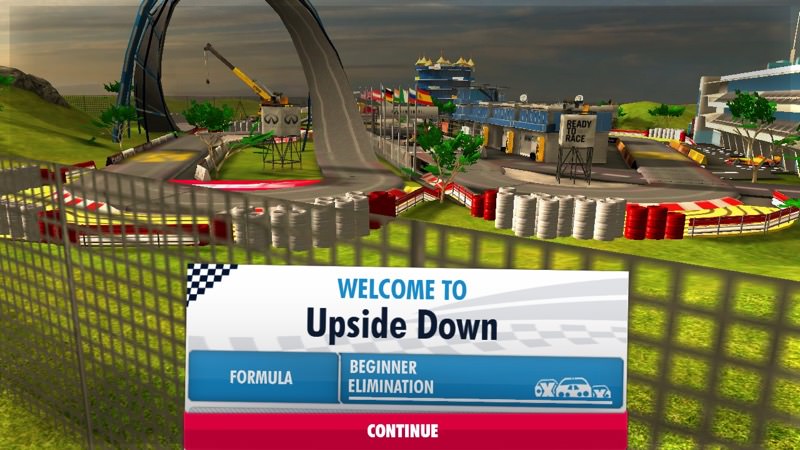 There are two 'aerial' views of the action, following your car (as if you were crouching by the side of the track holding a controller), plus a 'behind' view where a virtual camera follows your slot car - this seems like a great idea at first, and is fun, but the effective speed of the car relative to the track size means that corners come on you so quickly that it's hard to react in time. And I suspect that this would be dramatically worse if there was an 'in-car' camera view, perhaps explaining why this isn't in the game.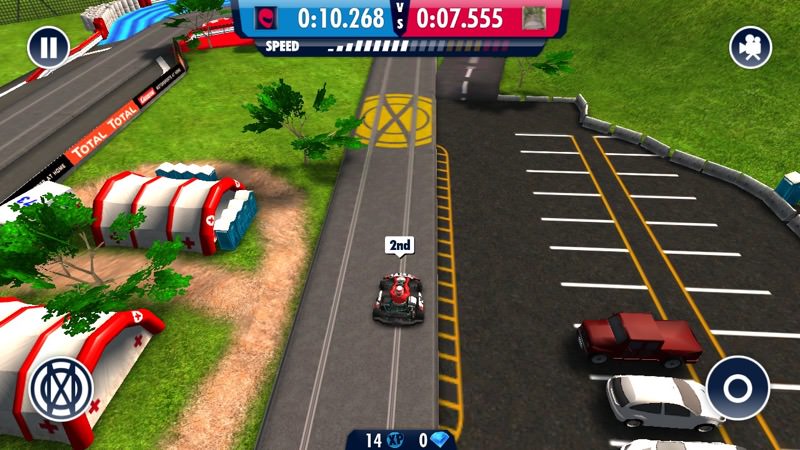 As I say, the 'behind' view is fun though, especially when you've mastered some of the more spectacular tracks - here I am mid-loop(!), note that the camera stays largely upright/vertical, to avoid the entire world twisting too much in front of your eyes. Though that would be cool to see too, if the developers want to stick this in as an option?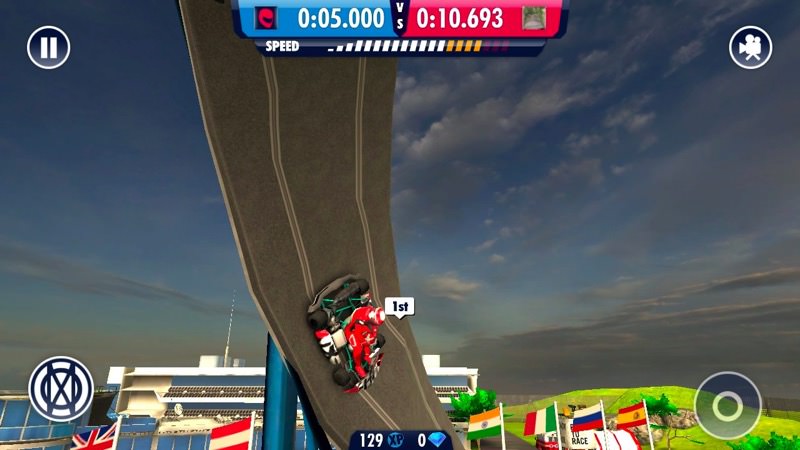 As you'd expect, it's not all just tap to throttle up and release to slow down for corners (to avoid flyng off!), as you'd get in the classic Scalextric domestic game. Here, power-ups guide you as to when to ease off the throttle, double your points, get back on track quicker after a crash and even ram your opponents off the track when you come into contact - naturally these powerups cost in-game diamonds, which you earn - very slowly - or can buy quickly, this being freemium.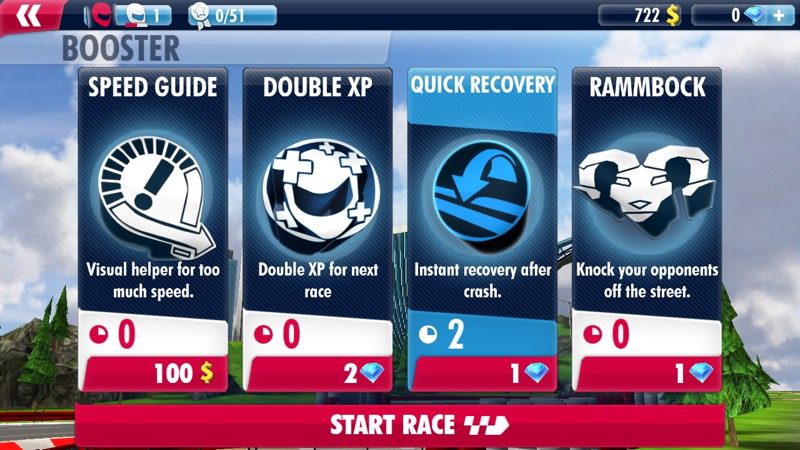 The purchases are reasonable, though with a ceiling that's still too high. I can't see anyone in their right mind buying £28 worth of Red Bull Racers diamonds - so why bother putting the option in there, except to catch out those who tap the wrong box?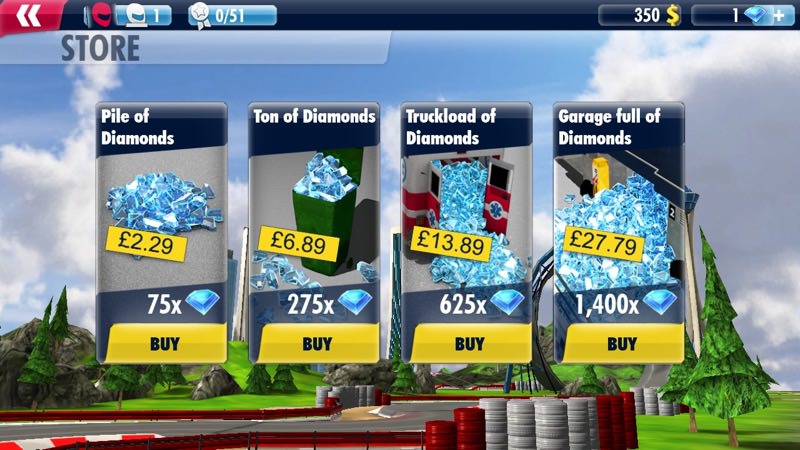 That basic £2.30 purchase will give you enough diamonds for tens of happy hours of gameplay though, so consider this the actual (and reasonable) 'cost' of the game. In addition to buying power-ups to speed your progress, you can also enhance your karts, cars and bikes, each of which gets unlocked in turn.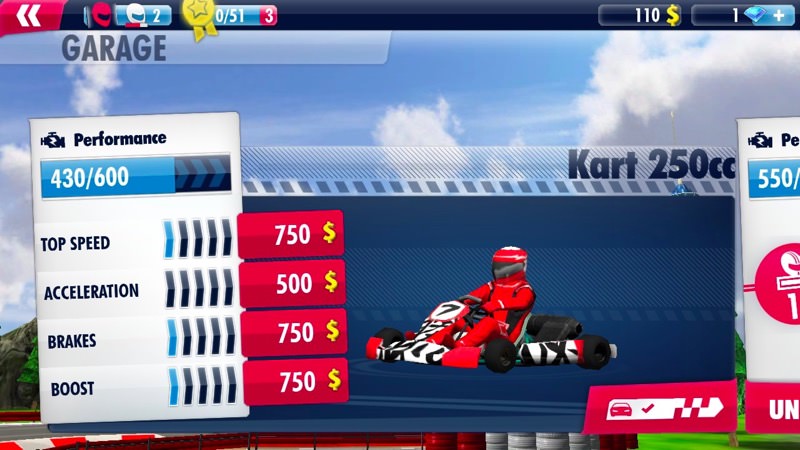 One extra gameplay twist is strategy caused by multiple lane switching zones in each track. Not only can you switch lanes at will (just tap the control bottom left to toggle switching on and off), but so can your opponents. Which can get a little confusing, but in an interesting way. In addition to avoiding/overtaking opponents, there are speed advantages to being on the inside lane for corners - all this adds yet another element to the Red Bull Racers gameplay.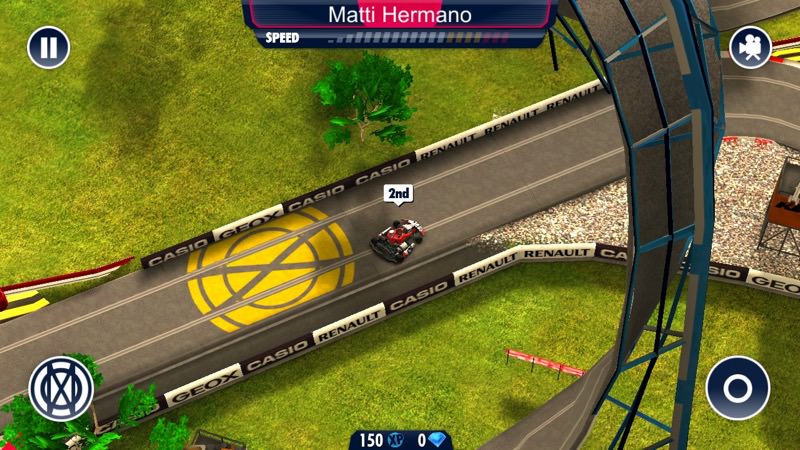 All, in all, an almost perfect Windows Phone game, then? Well, not quite - I do have one big issue with Red Bull Racers. On typical end user hardware, i.e. Snapdragon 400-powered (think Lumia 640/640 XL/735/830 etc.), the game takes an eternity to start up - in the order of 30 seconds, meaning that if you don't tap on the screen at least once then most users will find that their screen has powered down in the meantime. Leading to another 'resuming' wait when the screen is then powered on again. Yes, the graphics are very pretty, but I can't help feel that there's a healthy dollop of optimisation that could yet be applied by the developers. Dare I suggest they stop testing this on Lumia 930s and move down the Windows Phone food chain a little?
Startup performance aside, there's very little wrong with Red Bull Racers, which otherwise lives up to its claims and is a thoroughly absorbing and enjoyable game.
Reviewed by Steve Litchfield at