Review:
Lara Croft GO
Score:
86%
The successor to the wildly popular Hitman GO, Lara Croft GO takes many of the same turn-by-time strategic moves in isometric 3D, and adds lashings of moveable scenery, monsters, and creepy atmosphere, all lovingly created with the same professional touches as in Hitman GO. I've been returning to this on journeys and other instances of downtime and it's just as addictive as its predecessor.
Buy Link | Download / Information Link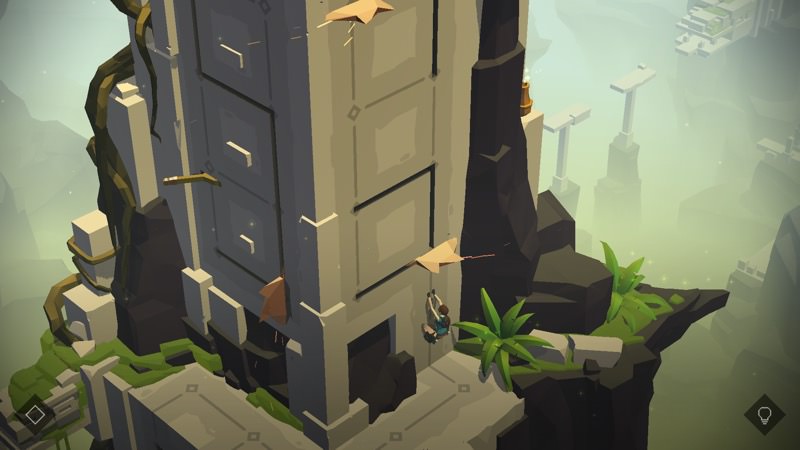 Now, can I claim to have reviewed it fully, given that I keep getting stuck (though see the walkthroughs mentioned below) and I'm only about 20% way through the hundreds of sub-levels and puzzles? Maybe not, but I've got far enough that I can proclaim it to be the best £3 you'll ever spend if you have even the slightest penchant for puzzles.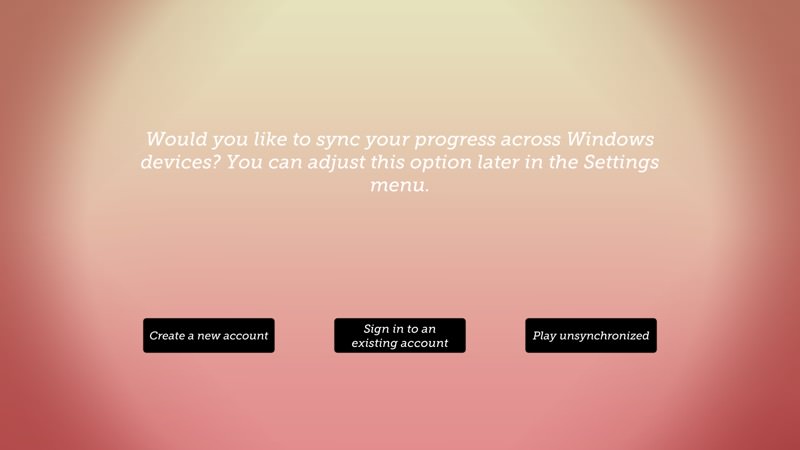 The core idea is that you guide Lara, move by move, through treacherous mazes and landscapes, shooting and spearing snakes and other monsters, pulling levers to activate hidden platforms and maze adjustments. The turn-by-turn nature means that there's no time pressure - you can enjoy the 'thinking' side of things without feeling the need to rush and make a hasty move.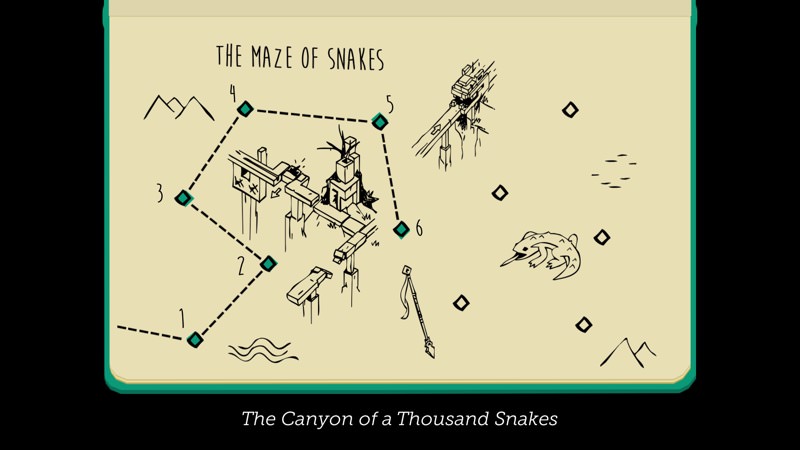 Whereas Hitman GO was essentially all on a horizontal plane, Lara Croft GO also utilises the Unity game engine for very impressive 3D, from your isometric viewpoint, often viewing Lara in parallax form past creepy vegetation or round a rock, while in the distance you can make out parts of the game world that you haven't got to yet.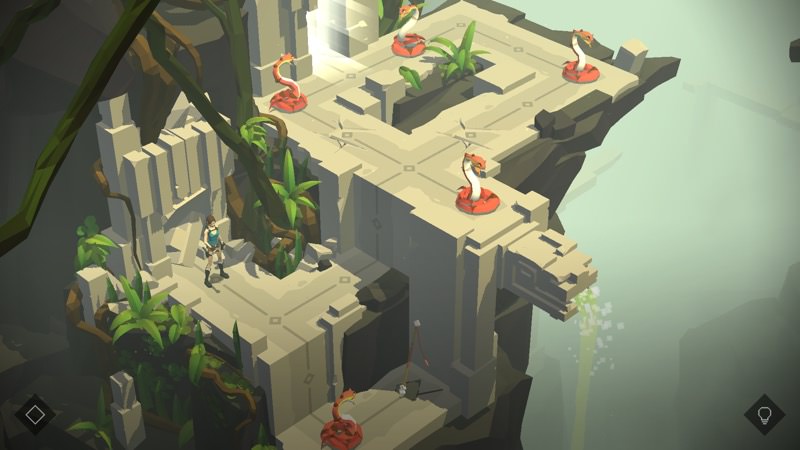 The mental processes you'll go through in each level revolve round working out where the exit is (it's not always obvious), what obstacles and monsters are in your way and how best to defeat them. Approaching them from the side or rear allows Lara to shoot them, but sometimes you'll need to collect a spear and throw it instead. Most impressively of all, lateral thinking is often needed to, using the frequently-encountered spinning saw bladesand luring a creature into their path - or onto a 'cracked' rock slab, which can only be trodden on once before despatching the person or thing on top of it into the abyss.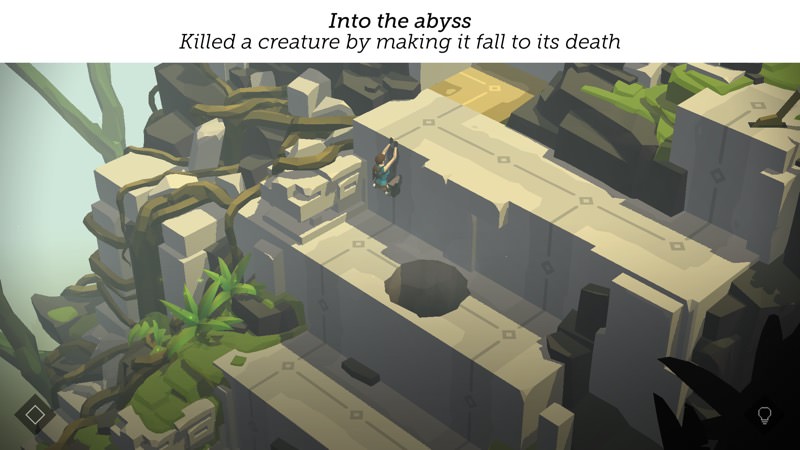 As you'd expect, the levels get more complicated, the degree of climbing up and down, hanging, jumping, and so on increases, the creatures get bigger and more problematic, right up to the giant snake that you only glimpse in earlier levels but which turns out to be a big opponent later on, albeit just as turn-based and 'logical' as the smaller snakes shown here.
There's always a solution to every level (and sometimes more than one) and the developers offer an additional £4 (or so) solutions pack as an in-app purchase if you'd like to be instantly treated to a walkthrough of any level once you admit that you're stuck. This is a reasonable price and makes sense if you're playing Lara Croft GO on the move and without ready access to data, though do note that solutions for every level are also up on YouTube - just search for the level name, etc.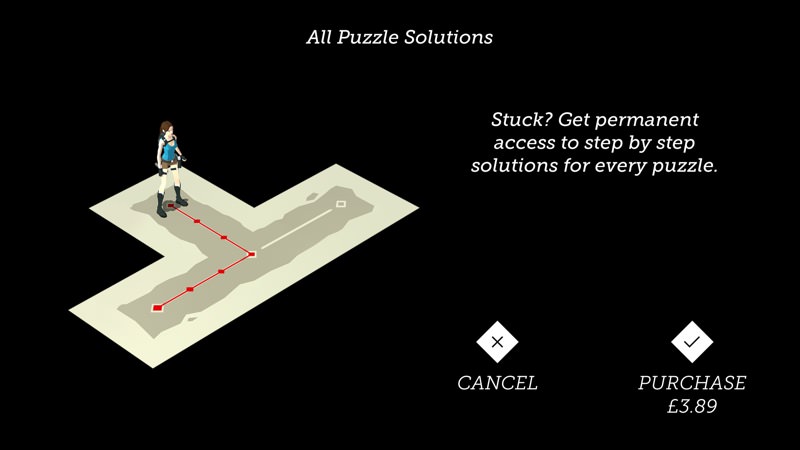 Having an in-app purchase on an already commercial (albeit only £3) game may seem over the top, but the solutions system doesn't have to be purchased - and, by comparison to other modern games, the costs here seem almost trivial, especially when compared to how many gaming hours will be spent in Lara's world.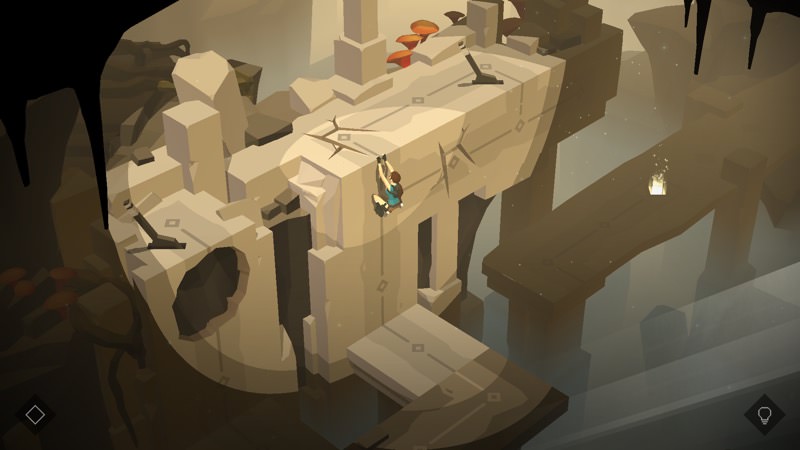 Lara Croft herself is beautifully animated, whether jumping or climbing or shooting while doing a somersault or manipulating a lever beneath her using a foot. Add in a sumptuous digital stereo soundtrack and 'immersive' isn't too strong an adjective, even though you're effectively 'watching' from your isometric perspective.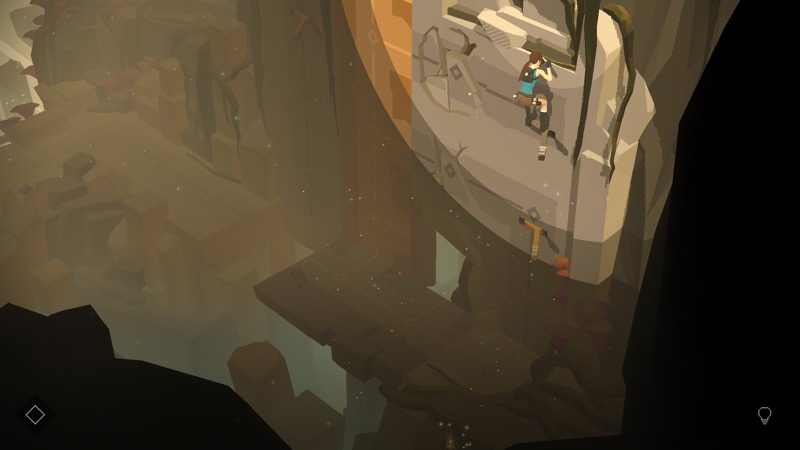 Yet there's more, with the developers throwing in a set of 'hidden puzzle' objectives along the way, with relics (or parts of them, at least, hidden in jars) to spot and tap on. These don't really add anything to the core game, i.e. making progress, but they do add adventuring pleasure, as you seek to find all the bits by the time the whole Lara Croft adventure is over. And it's not trivial to spot these as you go - sometimes only a few pixels are peeking out from behind some undergrowth or a temple pillar, etc.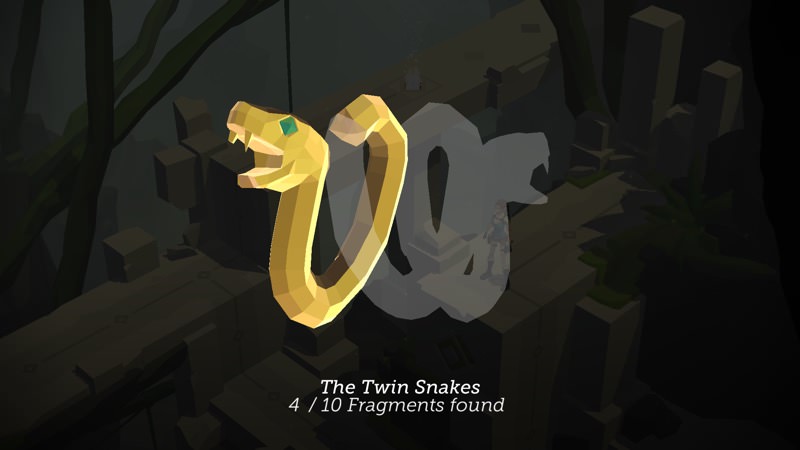 There's only one downside to Lara Croft GO and that's the speed at which levels load. Even on the top spec Lumia 1520, each took well over 15 seconds to appear - and annoyingly this is still the case if you (ok, Lara) dies and you want to try the exact same level all over again. 15 seconds may not sound long, but it's frustrating when you're itching to get back to the 'action' and are trying to remember a particular sequence of moves.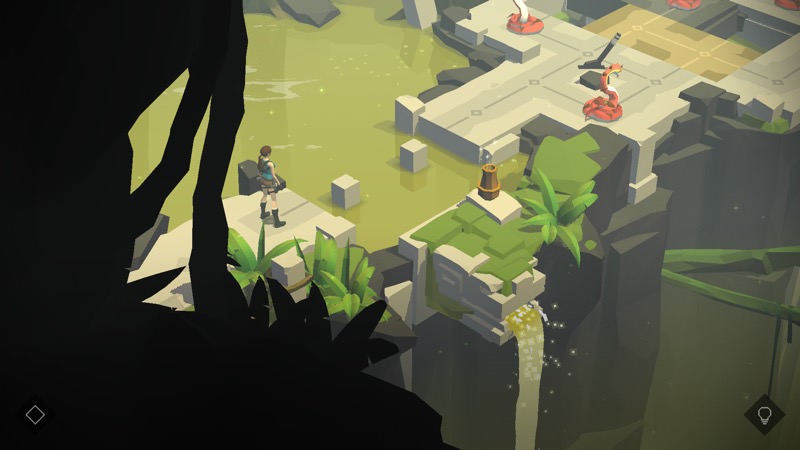 Lara Croft GO is a top title though, almost a must-install on Windows Phone and Windows 10 Mobile, as Hitman GO was before it. And, most significantly, I write that as someone who's not really 'into' puzzle games - I've always been more of an arcade/simulation gamer, yet Square Enix's puzzle worlds keep sucking me in, with 3D realism and atmosphere galore.
Everything about Lara Croft GO, from gameplay to purchasing, is different to 99% of other smartphone games you'll have tried or played - and it's different in a very good way indeed. Highly recommended.
Reviewed by Steve Litchfield at