Review:
Smashy Road: Wanted
Score:
79%
Smashy Road: Wanted uses similar 'retro' blocky graphics to the hit Crossy Road, but this time you're driving. And on the run. And heading wherever you like, chased by police with cars and helicopters (and more), it's up to you whether you dice it out on the roads or try your luck with rougher terrain. It's all in miniature, but is great fun, and is definitely 'casual' in duration - the average game/attempt (to escape) is about a minute!
Buy Link | Download / Information Link
From the Store description:
You are WANTED! Take your driving to new heights! Master and unlock all 90 vehicles. Race through the dessert, grasslands and the city or encounter SECRET areas with great rewards! Escape the POLICE, the SWAT, the ARMY JEEPS and the TANKS! How long can you last? Smash the road and see if you can beat your friends highscore in the online leaderboards!

90 unlockable vehicles!!
Random generated environment with chance to encounter secret locations
All vehicles have their own behaviour. Find your favourite!
Great visuals and sound
The aim is to amass dollars in order to buy other, stronger and faster (and more exciting) vehicles and in typical premium fashion, this takes an eternity to grow. There are some lesser vehicles offered as prizes to a fruit machine mini-game, but otherwise if you want something heavyweight to drive then you'll have to dive into the in-app-purchases.
Here then is a visual review of this new casual hit. 'Smashy Road: Wanted' strikes just about the perfect blend of freemium and commercialism - occasional players can still enjoy the ride, while hard core fans will want to grab £10 or more of vehicles and play with how these effect your chances of evading the law for longer.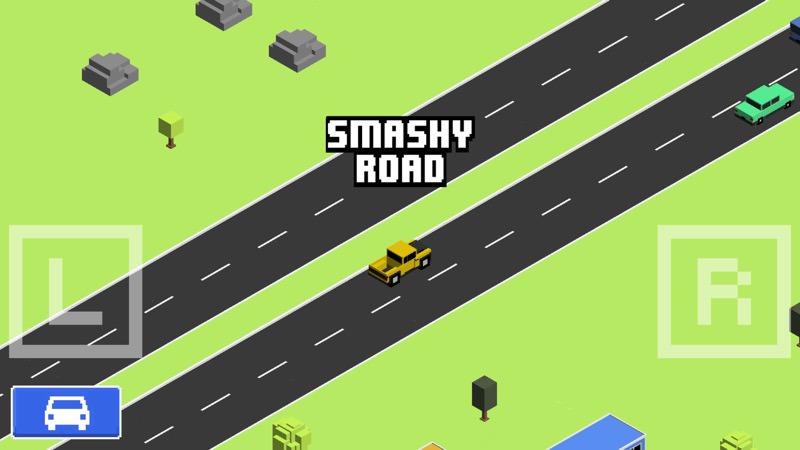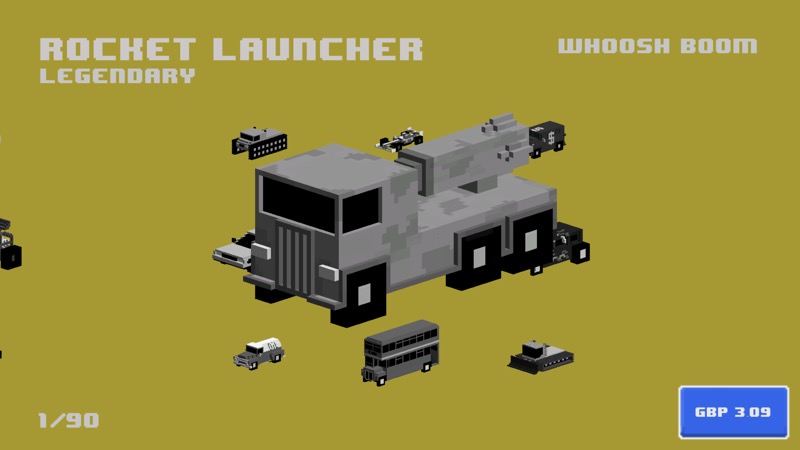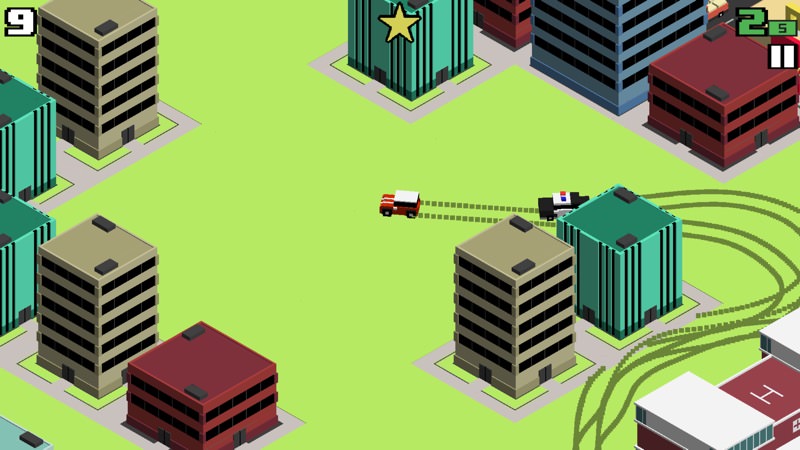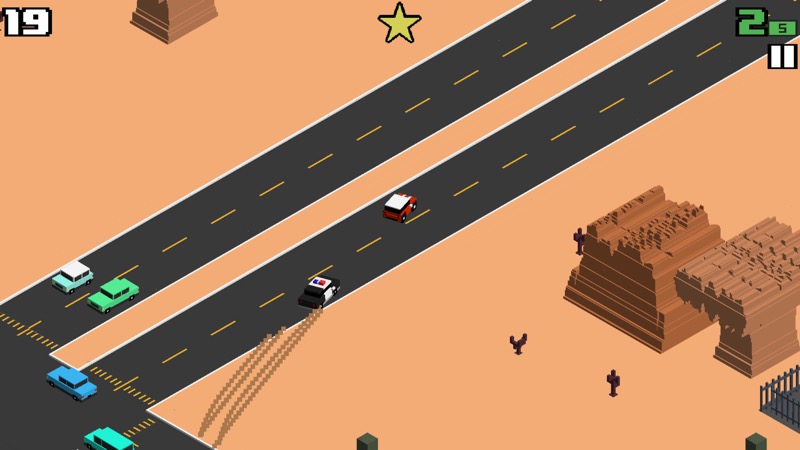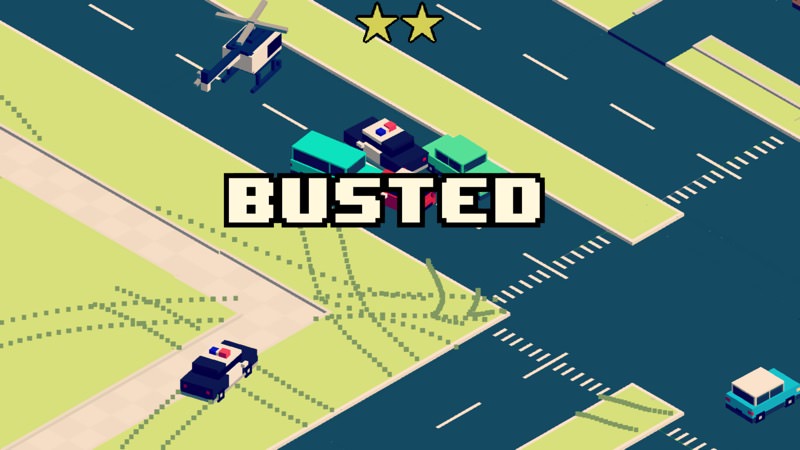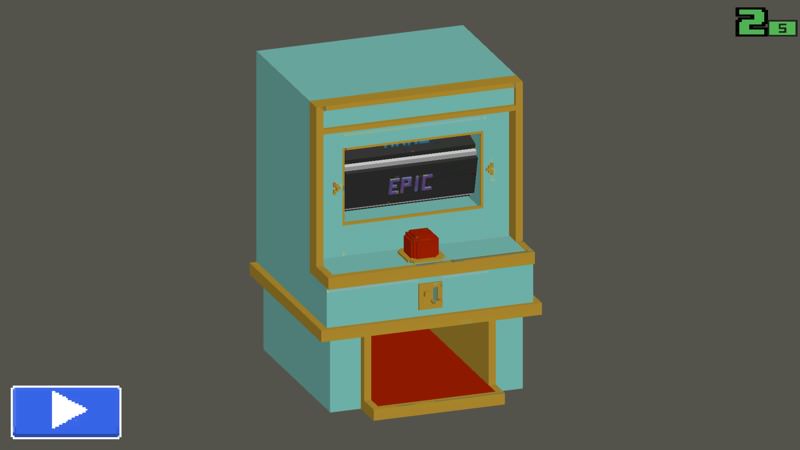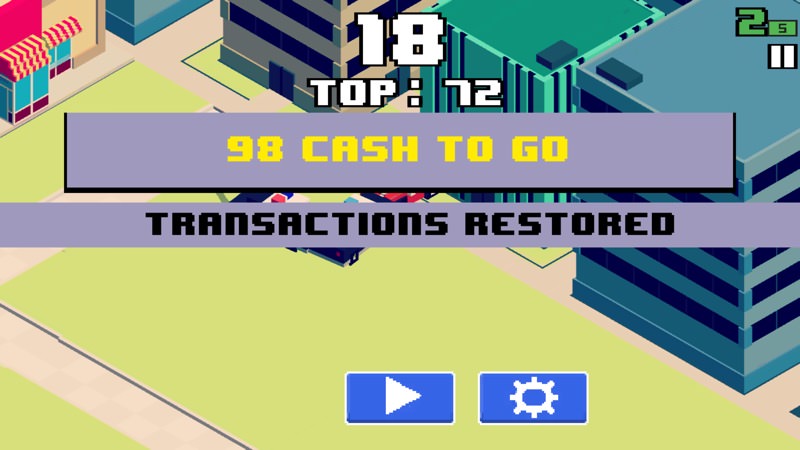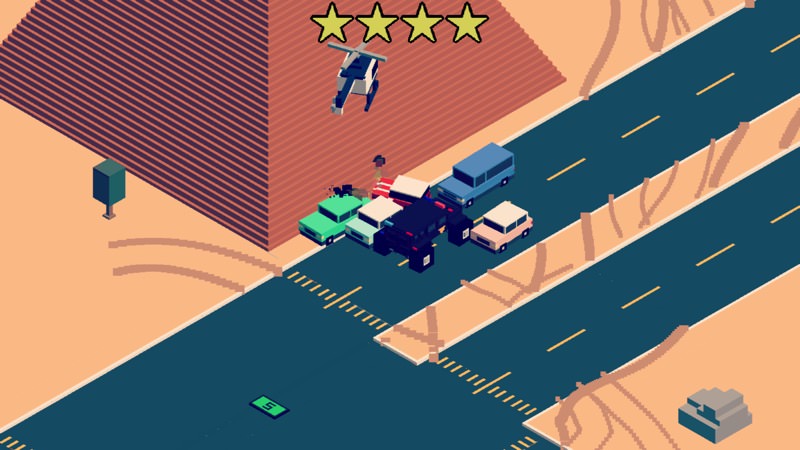 I wouldn't expect most players to go for too many extra vehicles, especially at £3 a time for the bigger ones. Still, there's been some thought into all this and many extra cars are 79p/$1, so hopefully something for every wallet size.
You can grab Smashy Road: Wanted for free here in the Store. It's most definitely fun!
Reviewed by Steve Litchfield at