Review:
BeFriend (emergency SMS/call)
Score:
75%
The concept here is pretty compelling, especially if you venture anywhere where you might come a cropper. The great outdoors or the inner city at night spring to mind. However, letting an application, especially one that's demonstrably a little 'beta', take control of your smartphone's SMS and telephony via 'silent' mechanisms does require an element of trust that the developers know what they're doing. At least BeFriend is Open Source, so maybe we can trust it after all?
Buy Link | Download / Information Link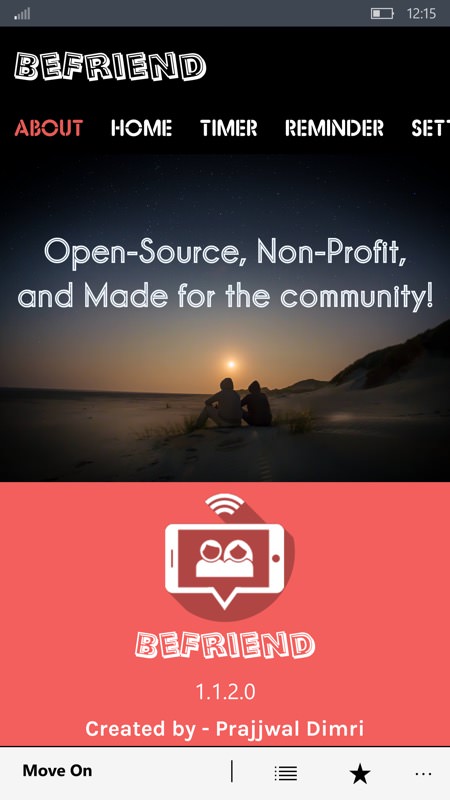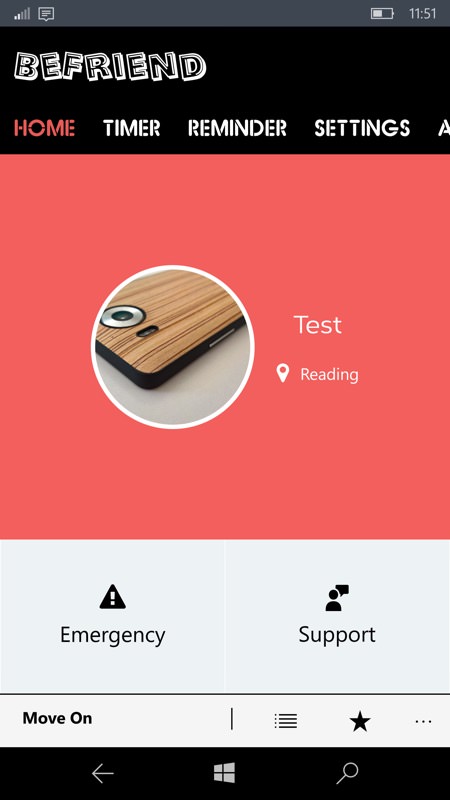 The concept is clear enough - either:
from an Action Center notification/action
or by tapping an icon in the application
or by failing to respond to a reminder for a predetermined time within 20 minutes
or by releasing your grip on a panel in the app
Each of these can trigger an emergency, wherein your GPS location and a custom message are sent to up to three contacts/numbers of your choice, along with a call placed to the first named (which could be '999' or '911', if you prefer).
You'll be able to think of different reasons why you (or perhaps a parent) might be in danger and might need help, and whether this should be noted through action or inaction. I tested the two most obvious that were applicable to me. In each case, being out and about in the wilds (ok, ok, my local park) and running into trouble. A tap on the 'Emergency' panel and the emergency communications were sent immediately. And with the GPS co-ordinates being spot on, as I was able to verify from the received message on another (Android-running) phone and then entered into Google Maps via latitude and longitude: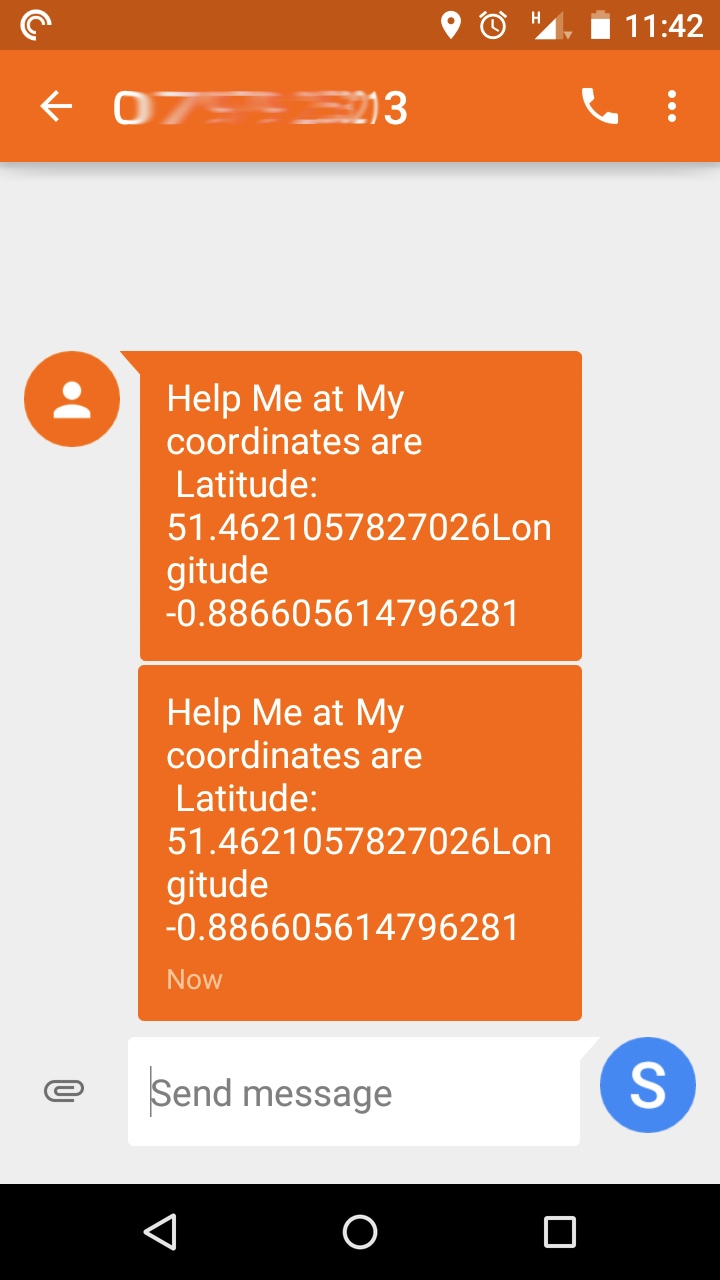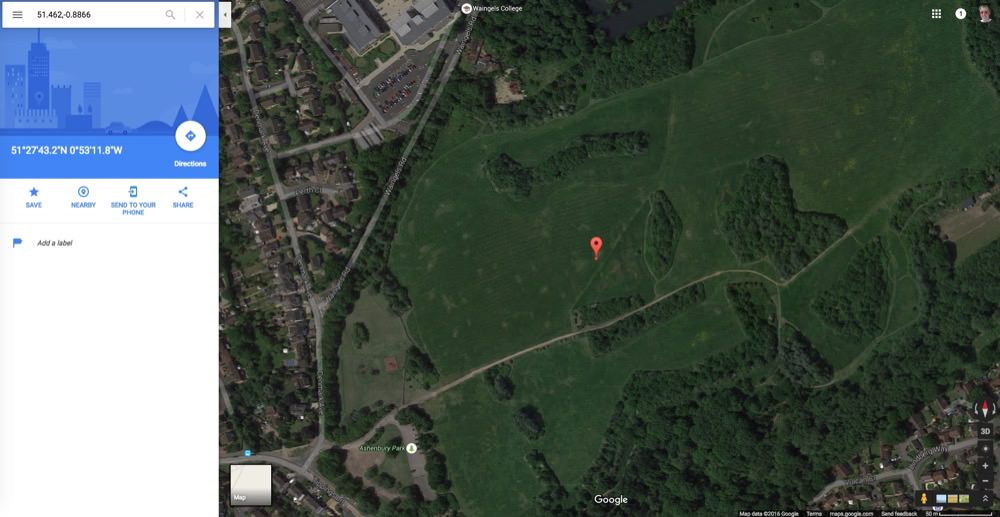 Spot on - Help! I've fallen over into a ravine... in Ashenbury Park!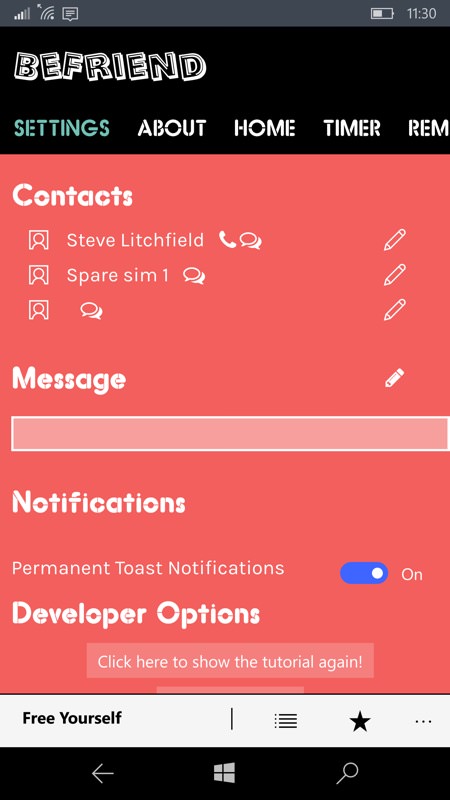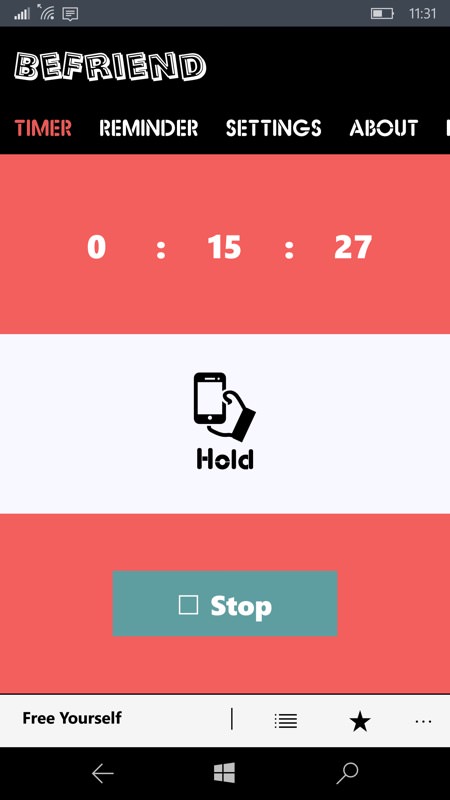 Secondly, what if I fell down into a ravine (again, pretend this wasn't my local park!) and was unable to reach my Windows 10 Mobile phone to call for help? If I'd set a time by which I should have reached base camp (or, in my case, the pub!), then when that time came BeFriend's background agent pops up an 'Are you there?' message. If I didn't then manually 'Dismiss' this then the emergency actions would again get triggered.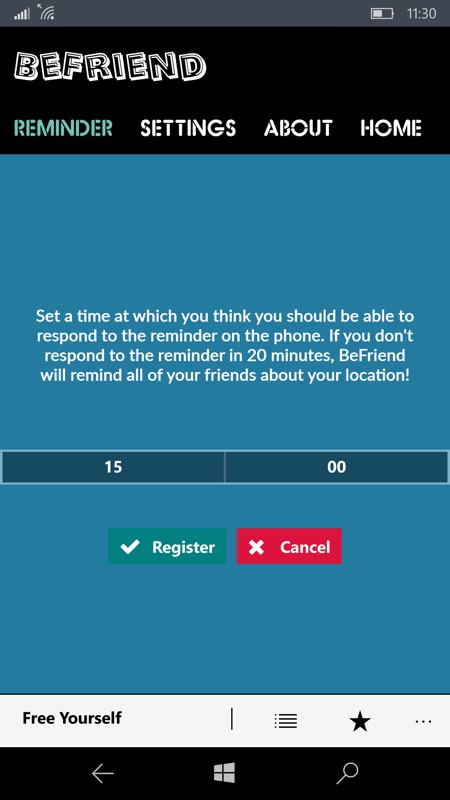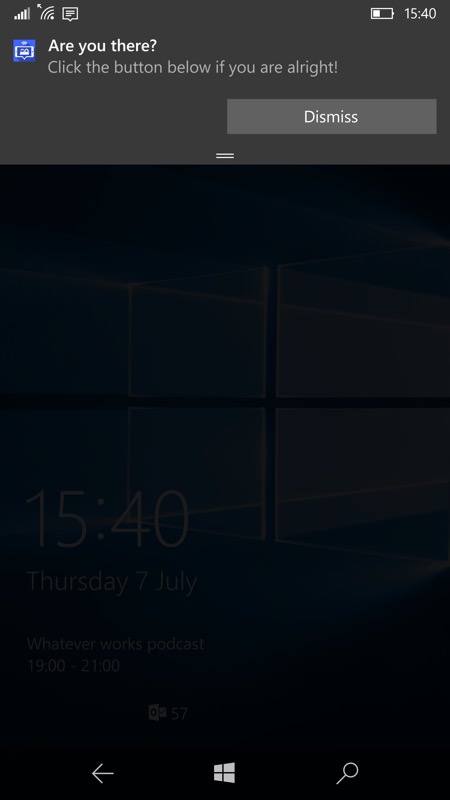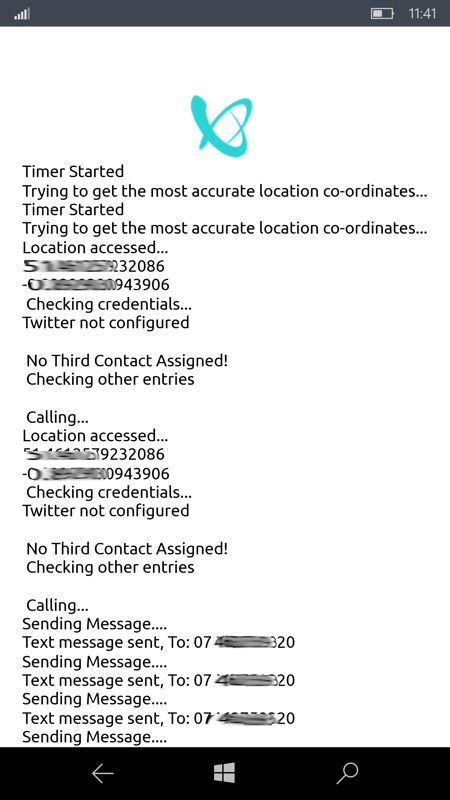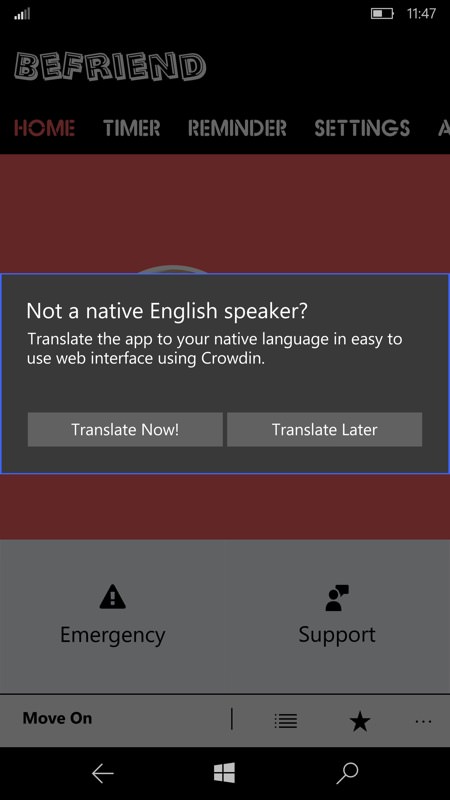 It's all rather clever, although:
the UI is unclear in several ways (not least in the main 'Timer' and 'Reminder' panes).
you get launched into setting up a new profile when one is already in place (tip: tap 'Skip').
the emergency messages seem to get sent several times on each trigger (not that I'm complaining in a real emergency, where multiple SMS might get attention more quickly!)
the 'Medi-Kit' function just says 'Coming soon!' when tapped.
So there's clearly work to be done before this is fully recommendable.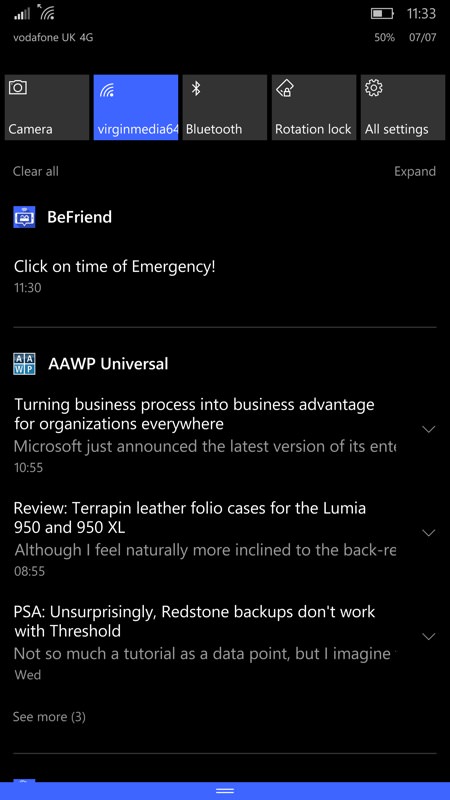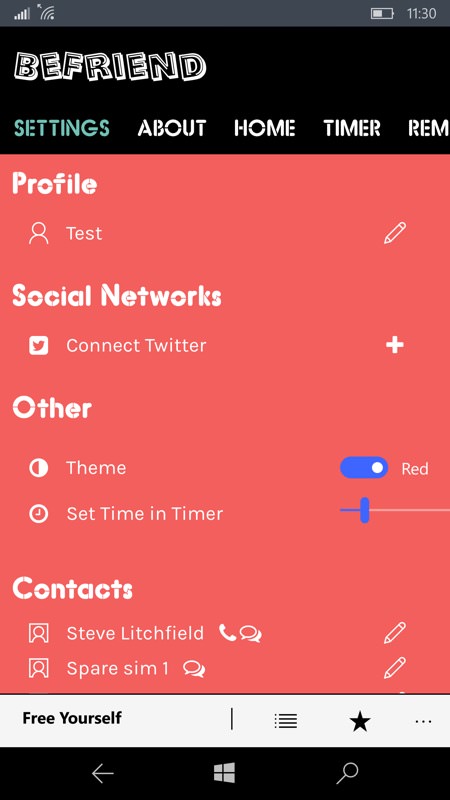 I checked the source code repository and this project does seem to be 100% legitimate, with an Android version that's been in development for many months already. But I'd welcome your comments having tried it too (it's free!) - any unwanted charges to your bill or is BeFriend behaving itself? Also, what use cases can you think of for such a utility?
Comments welcome!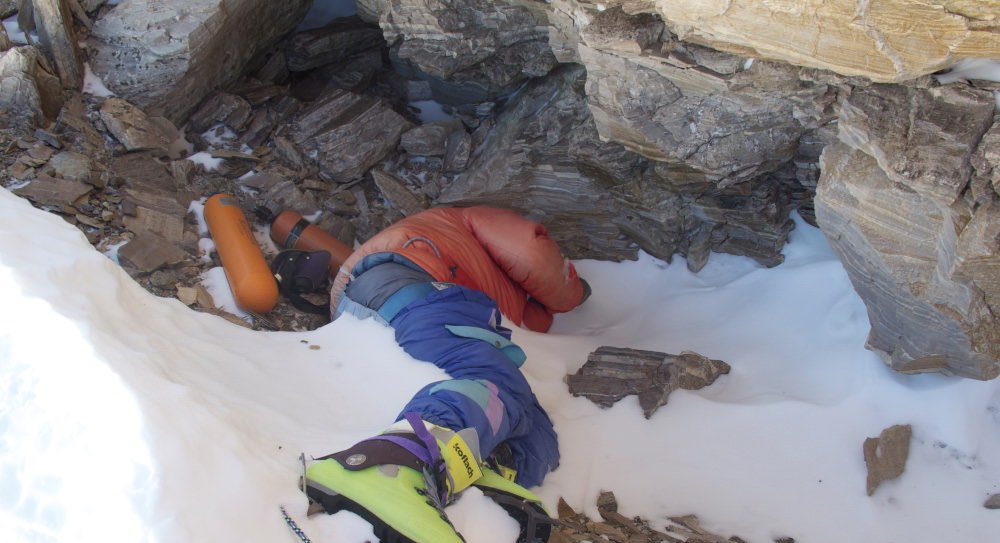 Reviewed by Steve Litchfield at