Review:
Live Sports and TV
Score:
72%
I've always been a sucker for applications which curate/aggregate free live video streams from around the world - it's true that (even on Windows Phone and W10M) we have dedicated channel apps, Netflix, YouTube and more, but perhaps there's also a place for old fashioned, niche interfaces like this - though 'Live Sports and TV' doesn't quite live up to its name, in that the Sports section is very underwhelming.
Buy Link | Download / Information Link
From the Store description:
Want to watch live sport streams, news, movies or explore live social broadcasts on the Internet? "Live Sport and TV" is the ONLY streaming app on Windows store now supporting RTMP, RTMPE, RTSP, and HLS live streams. The app provides users with almost one thousand of live streams/channels including news, sports, movies, social etc. The channel database is partly crowd-sourced and frequently updated by a large user community so app users can always find the channel they like:

Explore more than 800 live channels of different kinds (news, sports, movies...)
Search for channels
Watch RTMP, RTMPE, RTSP live streams
Watch HLS (http live streaming protocol) streams
It's fair to say that a lot of the content is niche or B-rated in the extreme, i.e. it's all being given away for free and, these days, you do get what you pay for. Having said that, I had a happy hour browsing through video streams and channels that I either never knew existed or hadn't seen for years, so there will always be something to watch. Don't get your hopes up too much for the 'Sports' bit of the title though - 95% of the content is much more general.
Monetisation is via removing the permanent on-screen ad panel and the full ad-less PRO version is £3.89 or local equivalent - which is a little steep but then the developer has done a good job with the interface, unifying many different content and stream types - here's hoping a UWP version for Windows 10 is in the works - heck, the interface is already 99% there.
Here's Live Sports and TV in action: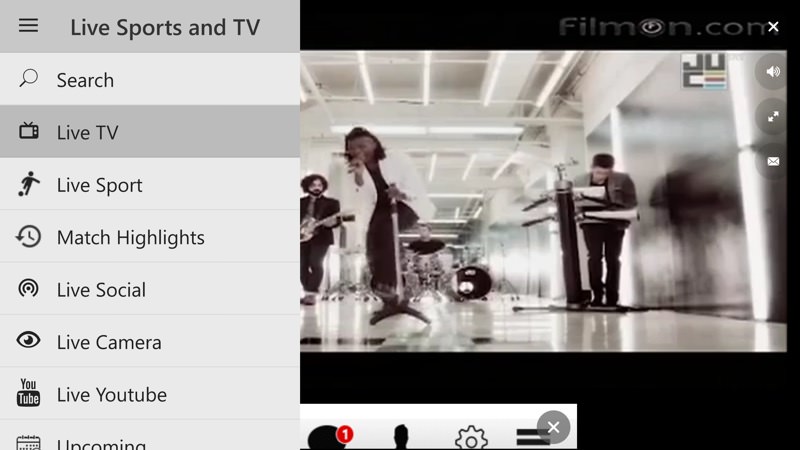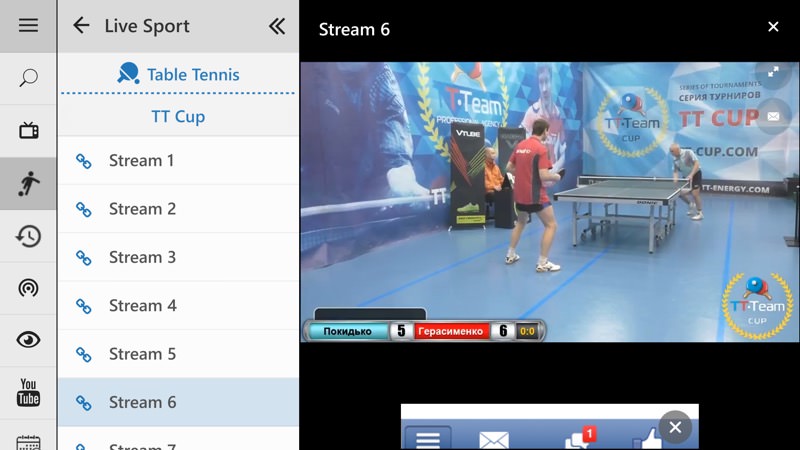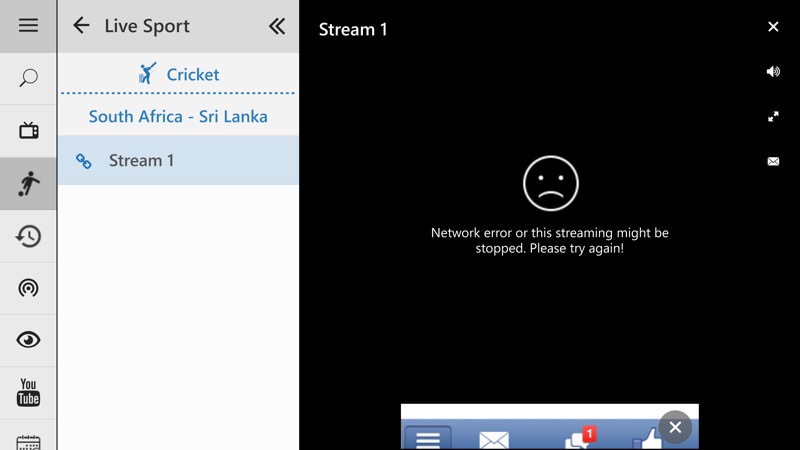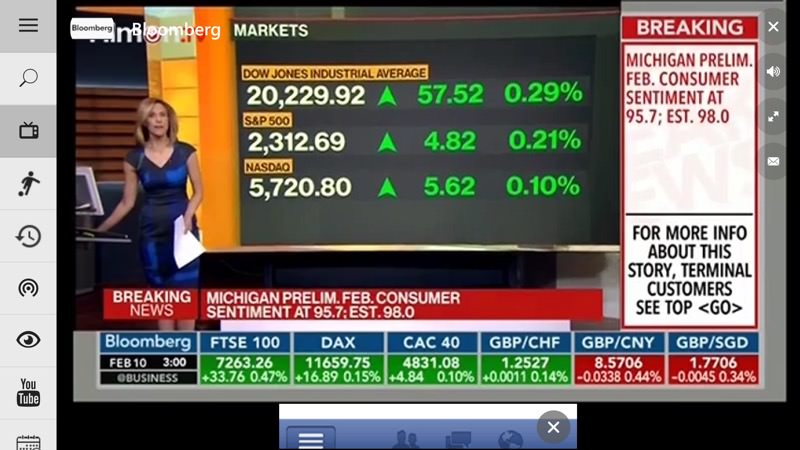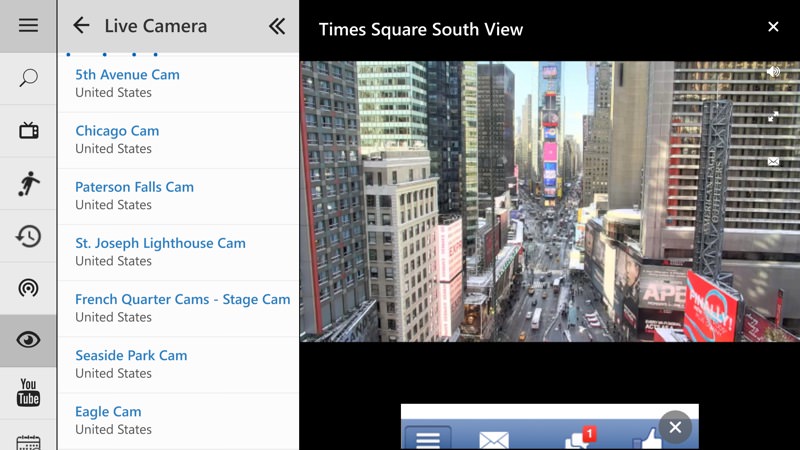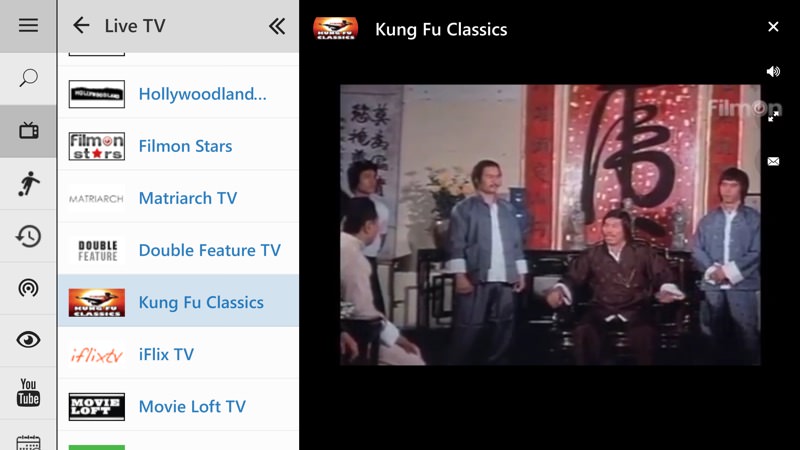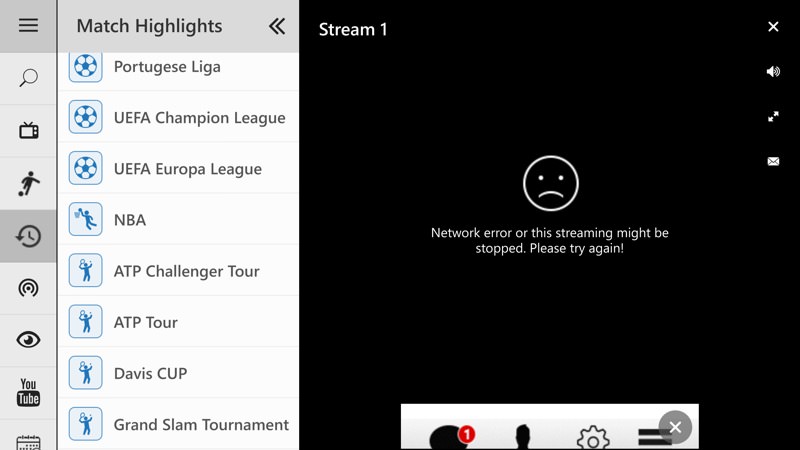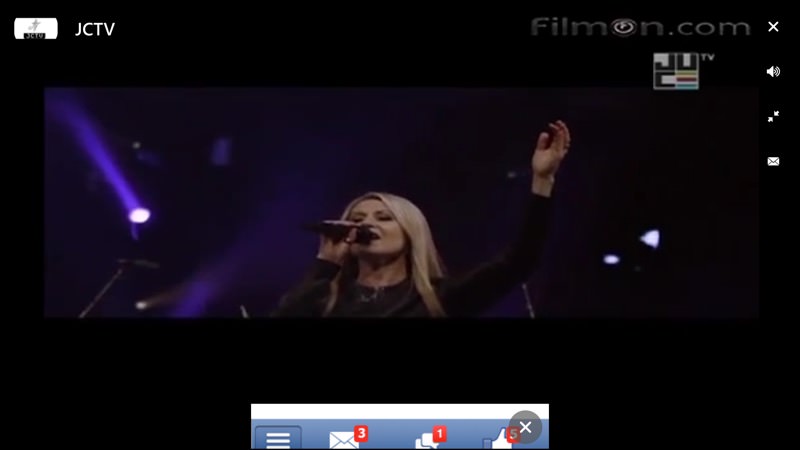 Video stream aggregators have one fundamental weakness, of course. They're limited by the quality and availability of the video sources - which tend to come and go since they're often produced on a shoestring budget and with limited bandwidth. So things going wrong shouldn't reflect badly on the aggregator's developer - and yet they do, since it ends up being the user experience that's broken.
You can download the ad-supported version here or pay for the full Live Sports and TV PRO here, which will at least avoid you ever seeing the hated, misleading and ugly banner ads above.
I wasn't overwhelmed by the content, but then I am also lucky enough to subscribe to Netflix and Now TV (the latter without a WP/W10M app admittedly), plus there's YouTube itself (via Edge or via a multitude of third party clients), so I am perhaps somewhat spoiled. Are there enough hours in the day to watch all of this and still have a family and work and a life? Somehow I don't think so. But your comments, as always, are welcome!
Reviewed by Steve Litchfield at