Review:
Relaxiness: Relax Music
Score:
90%
Maybe it's the stress of writing for AAWP or perhaps being the dad of a teenager, but either way I can really appreciate 'Relaxiness: Relax Music' when trying to get to sleep or even just having a quiet moment during the day. It's a beautiful Universal Windows (RT) app (not UWP, note, so it will run on Windows Phone 8.1 too), sounds fantastic and has everything you need to catch some sleep or just meditate.
Buy Link | Download / Information Link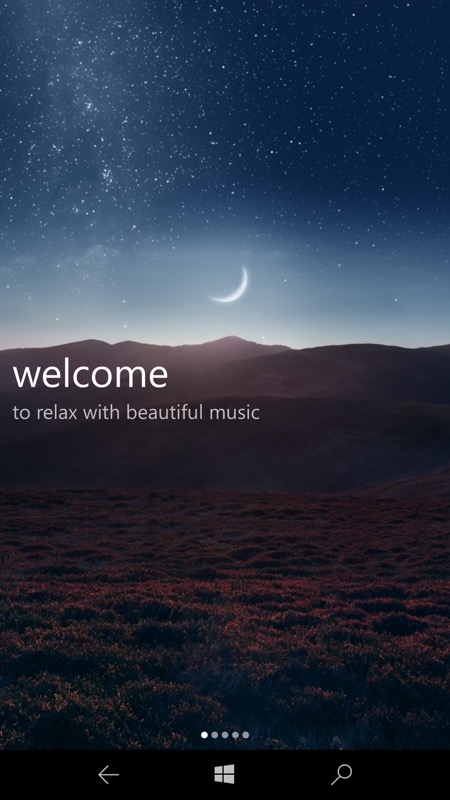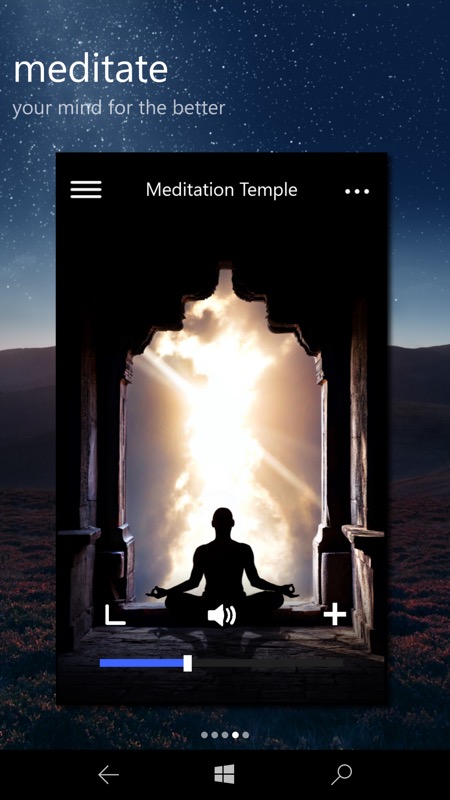 The idea of an application to loop through relaxing sounds isn't new, of course, but this is probably the most polished example I've seen (and heard) yet. Six different 'worlds' with six different soundscapes and instrument mixes - just pick the one you fancy and off you go.*
* you'll want to use the in-app-purchase to get rid of the ads in the first ten seconds - I did. And once you go 'premium' the application can play music in the background and with the screen off - so very handy then to ensure a completely relaxing user experience.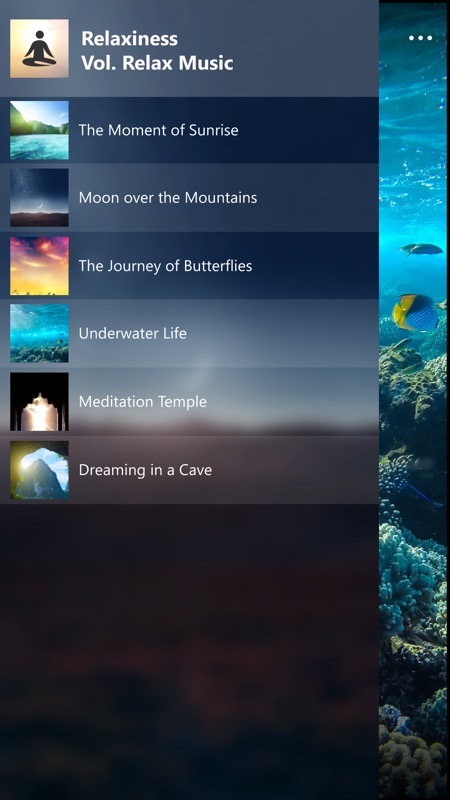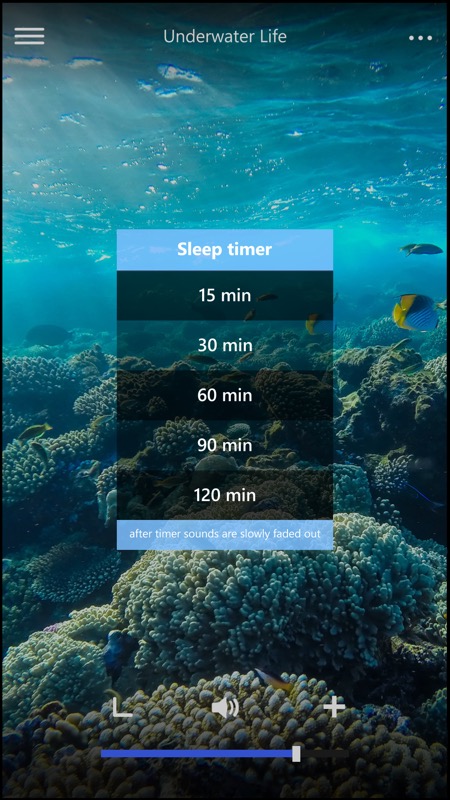 The music loops are in stereo, crystal clear and long enough that I couldn't spot the repeats and joins.
On-screen controls are kept to a minimum:
A sleep timer, going up to two hours in 15 minute increments. As you'd expect, this fades the music out (smoothly) after a while, so that when you wake up (e.g. in the middle of the night) the music's not still playing.
A mute control and a volume slider. The latter is in addition to the main Windows system volume, so both need to be up for maximum volume, or both down for quiet, and so on.
A link to the developer's other two applications - I'm not sure these should be so prominent, while the 'Night mode' and the 'Breath' exercises are relegated to the top right '...' menu.
The 'Night mode' is a bit redundant under Windows 10, mind you, since Relaxiness is fully integrated into the sophisticated background media handling (as long as you've gone 'premium'), so it can carry on playing with the screen completely off.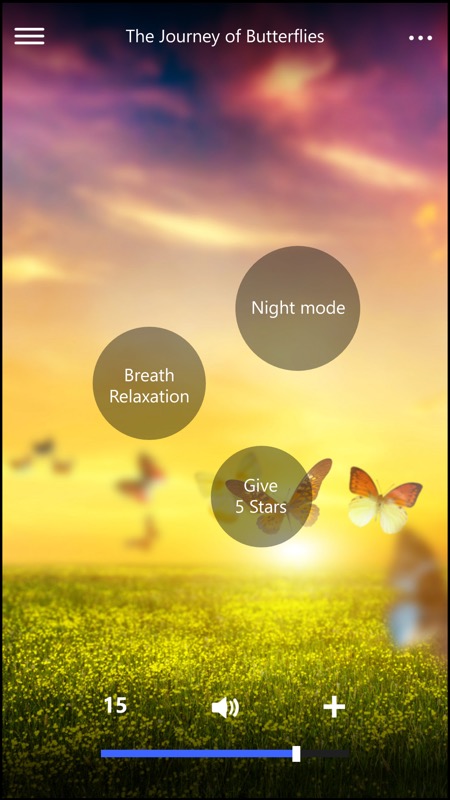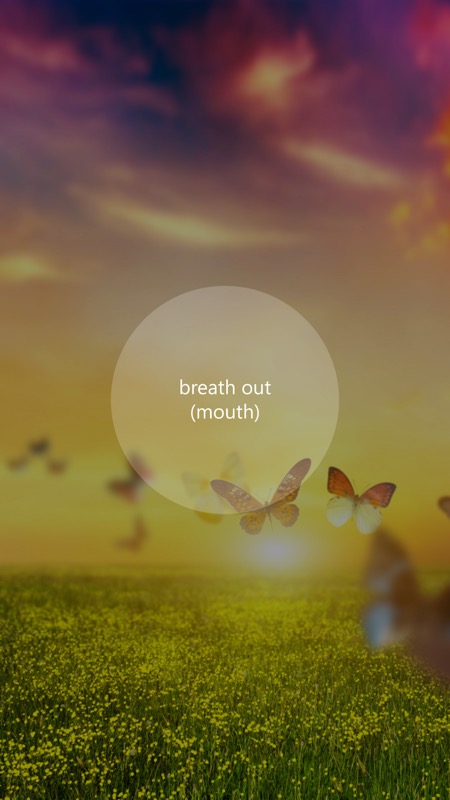 The 'Breath Relaxation' mode is interesting, since on-screen instructions and animations guide you into better and more relaxed inhalation and exhalation, using the 4-7-8 system. In theory you'll learn to slow down and generally get more from your downtime.
The suggested use cases include yoga, baby relaxation (many of us have been 'there'!), work, study and, of course, sleep.
From the Store description, here are the six modes/'songs':
The Moment of Sunrise (piano, synthesizers)
Moon over the Mountains (bamboo flute, synthesizers, silent grasshoppers)
The Journey of Butterflies (binaural theta relaxation)
Underwater Life (piano)
Meditation Temple (singing bells, wind chimes)
Dreaming in a Cave (synthesizers, piano, water sounds)
A terrific Windows Phone and Windows 10 Mobile application and one which most people will find useful.
Reviewed by Steve Litchfield at