Review:
Tronsmart Trim
Score:
90%
I get pitched power banks every week for review - and I only ever look at the best and more innovative. In this case, the Tronsmart is brand new, super slender, the same size as a smartphone in every dimension - and yet high capacity, with Power Delivery and Quick Charge compatibility. And it looks and feels a million dollars, yet is only actually just over £20 - this is the power bank to get if you're not sure which one to buy! [PS. I've added some offer codes below]
Buy Link | Download / Information Link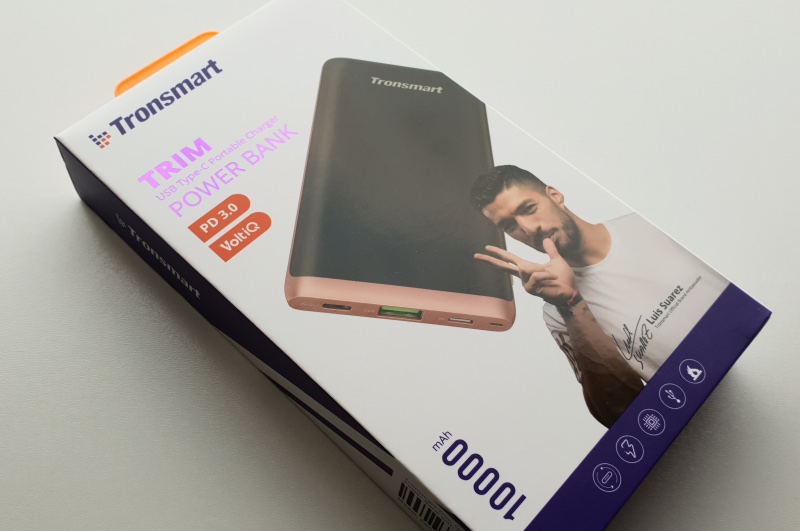 It's almost impossible to fault this power bank - if anything, it over-delivers in terms of power (I've tested it with multiple devices), is amazingly thin for a 10000mAh accessory, and is no bigger in your pocket than your average 2018 smartphone. Quite stunning and - yes - my new favourite on-the-go charger when I'm truly mobile.
And here's a nice touch - the full input and output specs are drawn out on the back of the packaging: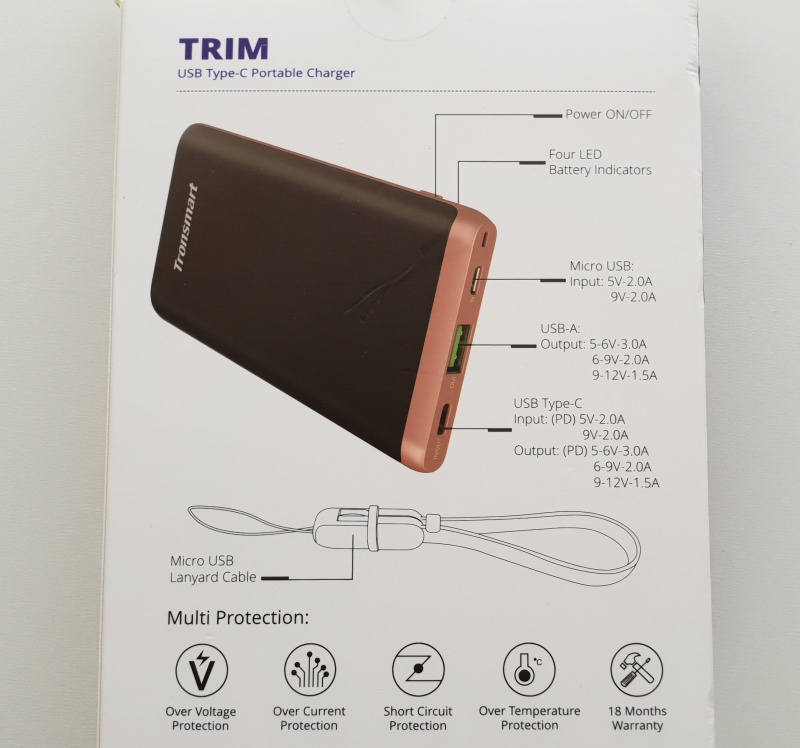 Which tells you most of what you need to know. Though there are plenty of subtleties that I'll cover, for completeness sake.
The Amazon listing is a little misleading in terms of inputs - yes, you can charge the 'Trim' via microUSB or USB Type C, but not both together. Still, we're talking 18W maximum, so you can (in theory) refill the Trim in two hours or so, which is impressive.
The outputs can be used together, though the maximum 18W output has to be shared between the ports, so you don't quite get full quick charging if you're charging two devices at the same time. The specs using the phrase 'Power Delivery' and this does indeed liase with 'PD' devices, though note that PD is often used in conjunction with higher powers, for example with tablets and laptops, so remember that 18W limit if you're calculating charging times for anything.
Ditto for Qualcomm Quick Charge compatibility - I do wish that power banks would come with digital dispays showing current being drawn and voltages being supplied to all ports. I'd pay extra for that sort of information!
Included in the package is a lanyard cable that you can loop around (for example) a belt or rucksack strap. And, a nice touch, the lanyard is actually a microUSB charging cable, so that you can unclip it in an emergency and refill the Trim from any convenient USB source! A lovely piece of design, even if I'd really like to have seen this emergency cable be Type C...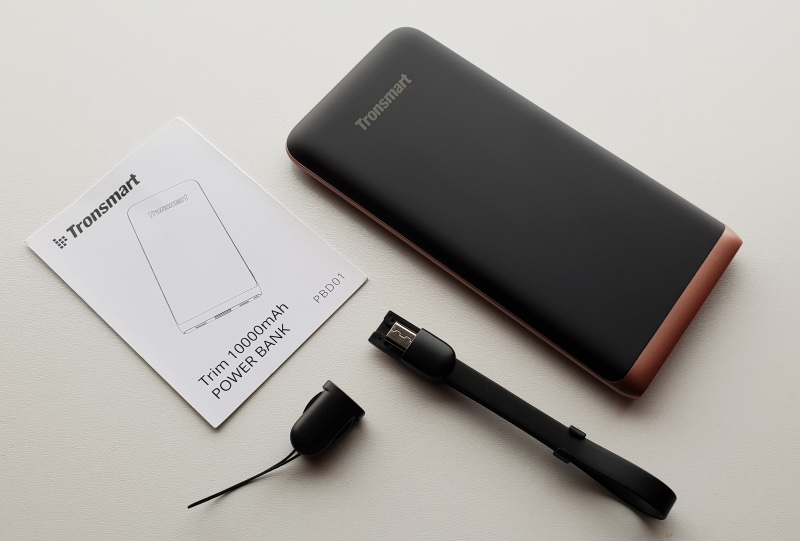 The lanyard's small loop is pushed into the hole at the top of the Trim and is retained with a 'click', though there's no way to remove it again - I'm guessing you'd have to cut it to have just the bare Trim again! Oh well, it's still a handy feature: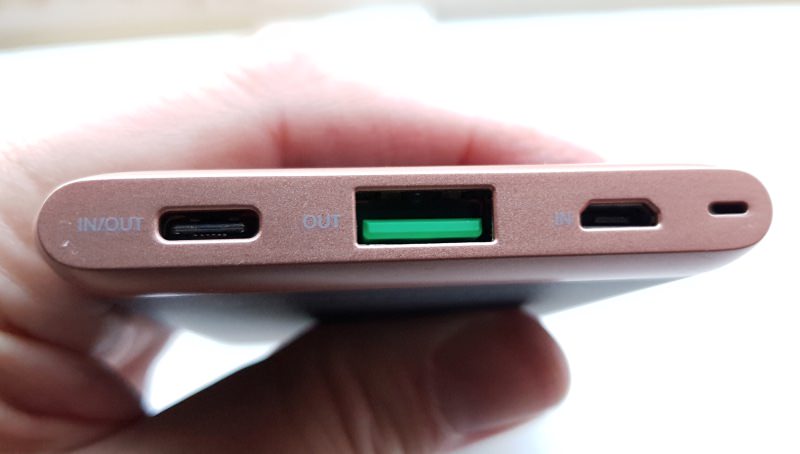 The finish on the Trim is 'soft touch' and matt on the top and bottom surfaces, for extra grip, with the underlying copper aluminium showing on the sides and ends. As you'd expect with any power bank, there's a button to push to check power levels: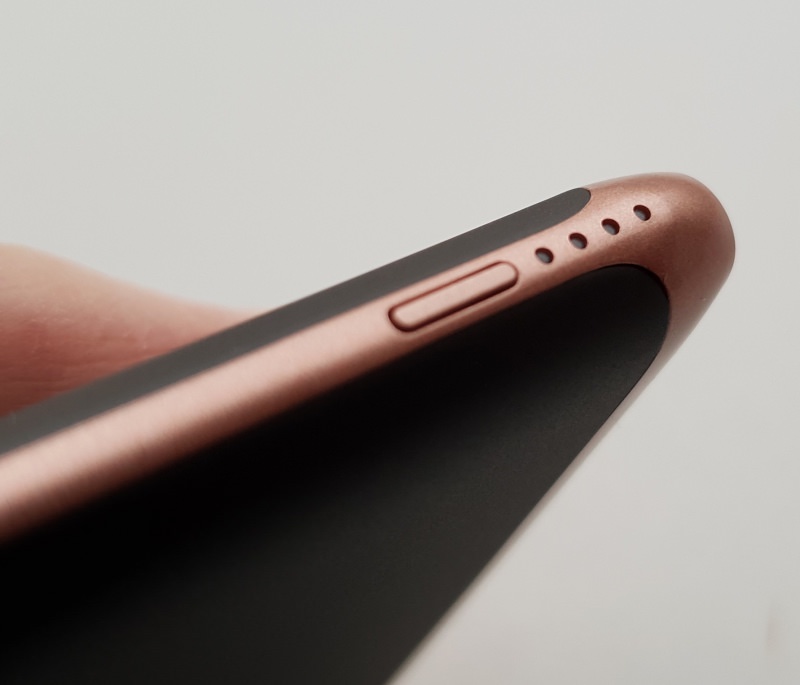 For such a slender power bank to really deliver 10000mAh has to be seen to be believed - I've seen too many cheap chargers fail to get close to their specified capacity. This isn't the case here, and I successfully charged a Lumia 950 XL (over Type C to Type C) and a Google Pixel 2 XL with plenty of power to spare: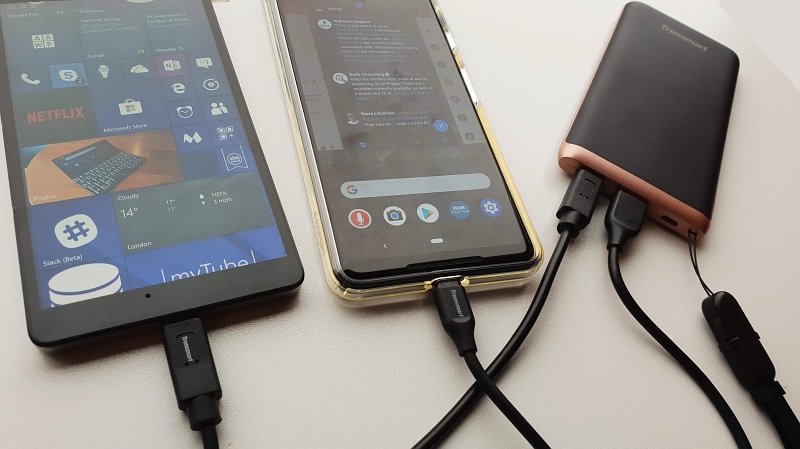 Aside from the microUSB built into the lanyard, you don't get any Type C cabling with the Trim, but this is understandable at the price point and by now the chances are that, like me, you're overflowing with Type C stuff by now.
A top notch accessory and highly recommended if you're fed up with chunky power banks that ruin the lines of your clothing!
PS. I've arranged some discount codes. For Amazon UK: Claim Code: 'allabtr20' for 20% off. End date is 2018-10-31; 23:59 BST. For Amazon USA, product link is Link: https://www.amazon.com/dp/B07GH814SP ; Claim Code: '20TSTRIM' also for 20% off. End Date: 10/20/2018 11:59 PM PDT
Reviewed by Steve Litchfield at