Review:
Powstro USB 'Windows Hello' Multi Fingerprint Reader
As a change after a week of imaging features, let's go to something completely different. Even away from smartphones, but staying within the Windows world. Now, the most recent Surface hybrids have had Windows Hello cameras in their top bezels and compatible fingerprint scanners in their optional Type covers. But what if you wanted fingerprint access to your older Surface device?
Buy Link | Download / Information Link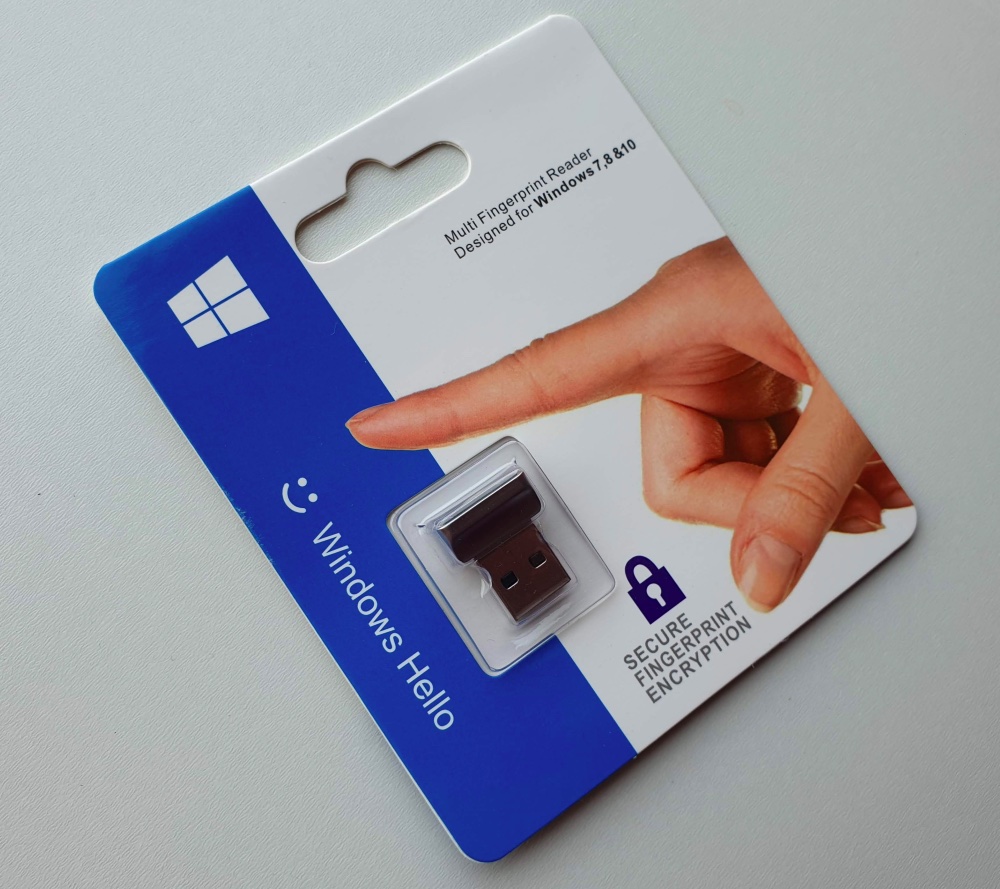 If you're still a little baffled by 'Windows Hello', it's a Microsoft official API system that applications can tie into, to accept biometric information (fingerprints, iris, face) of a proven level of security. These biometric methods can then log you into your PC/laptop/hybrid. In an extreme example, you might open up a shared computer to its lockscreen and tap your finger or show your face and then you're authenticated (as you) and fully into your desktop and applications. While someone else can use their finger or face and they get logged into their own desktop.
Or perhaps, keeping things simple, you just want to save having to keep putting in PINs or passwords 20 times a day.
I've been enjoying the convenience of the Windows Hello-certified front camera on the Surface Go, but this got recalled by Microsoft PR, leaving me with my older Surface Pro, which predates Windows 10 (it shipped with 8.1, I think) and Windows Hello. And, yes, I very quickly got fed up with typing in my PIN... Which led me to some research and this Powstro-branded Windows Hello fingerprint scanner. It's one of the cheapest available and yet has the best reviews.
Which I can back up. For under £13 this is a cracking little addition to an older PC. It plugs into a USB-A port - if you use this port a lot on a Surface Pro then having to keep unplugging it to plug in something else might be a hassle, but it's ready for use a fraction of a second after re-insertion.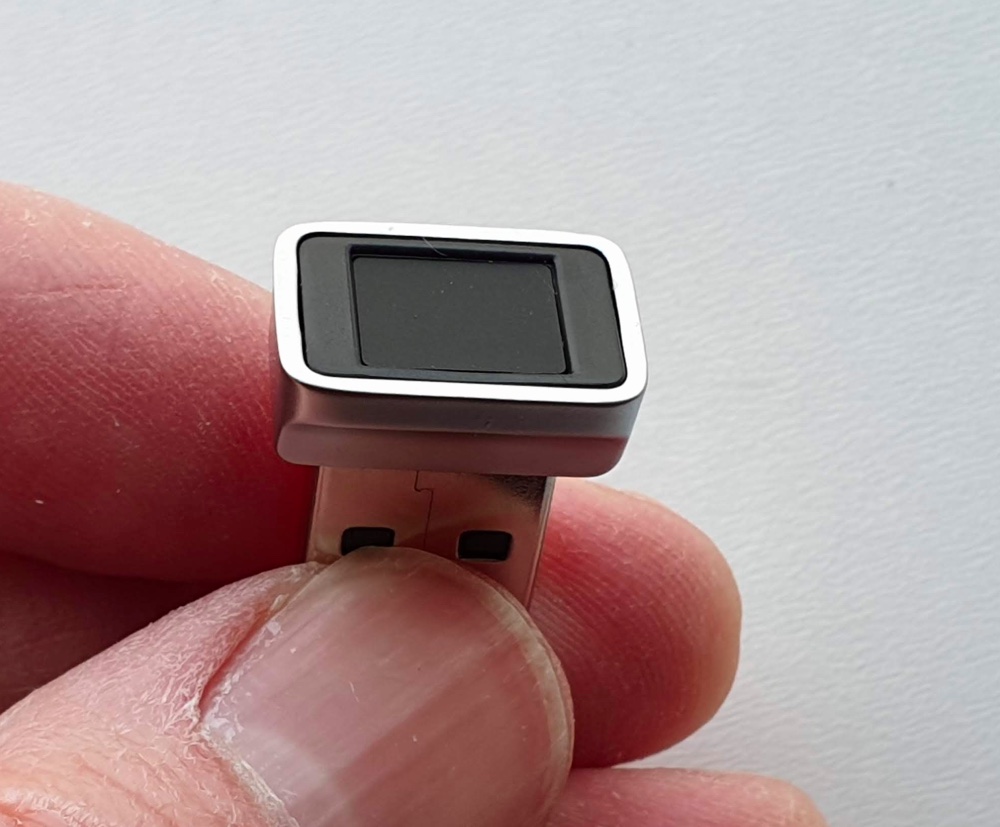 Made from aluminium with a largish fingerprint matt panel on the top surface, it's surprisingly solid and premium-feeling. It obviously sticks out of the side of the (e.g.) Surface Pro and this may be an issue for some people, but my carry case for my Surface is large enough for any extra lumps and bumps not to be an issue.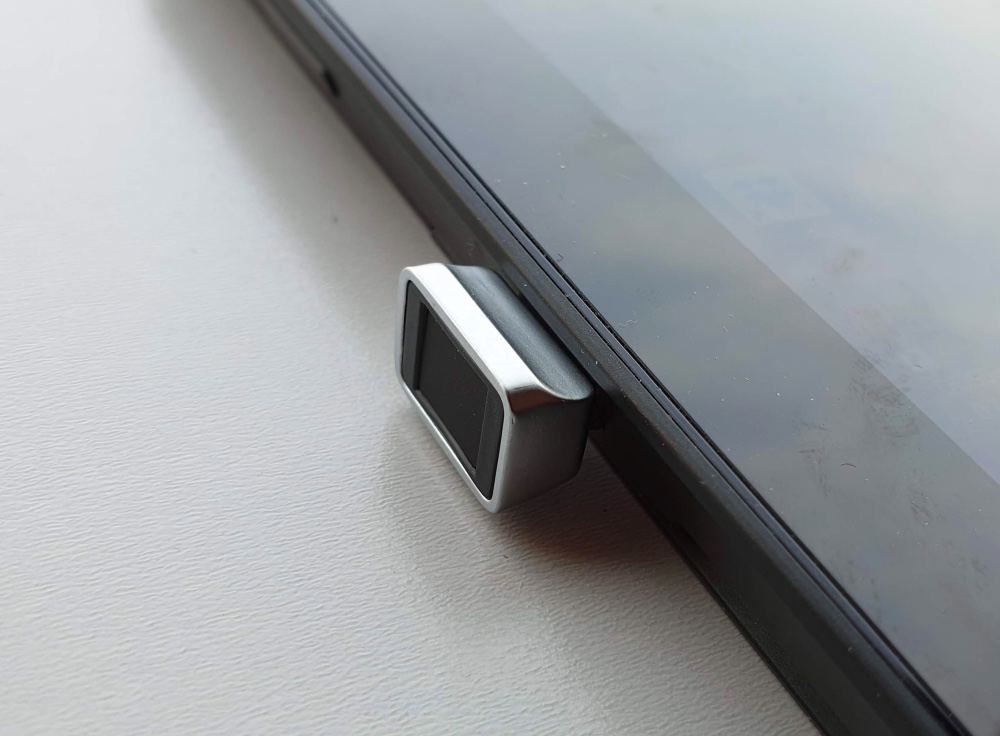 After insertion for the first time, the relevant drivers are installed automatically and it's recognised as a 'Windows Hello' device. I then headed into 'Settings/Accounts/Sign-in options, and then 'Windows Hello Fingerprint':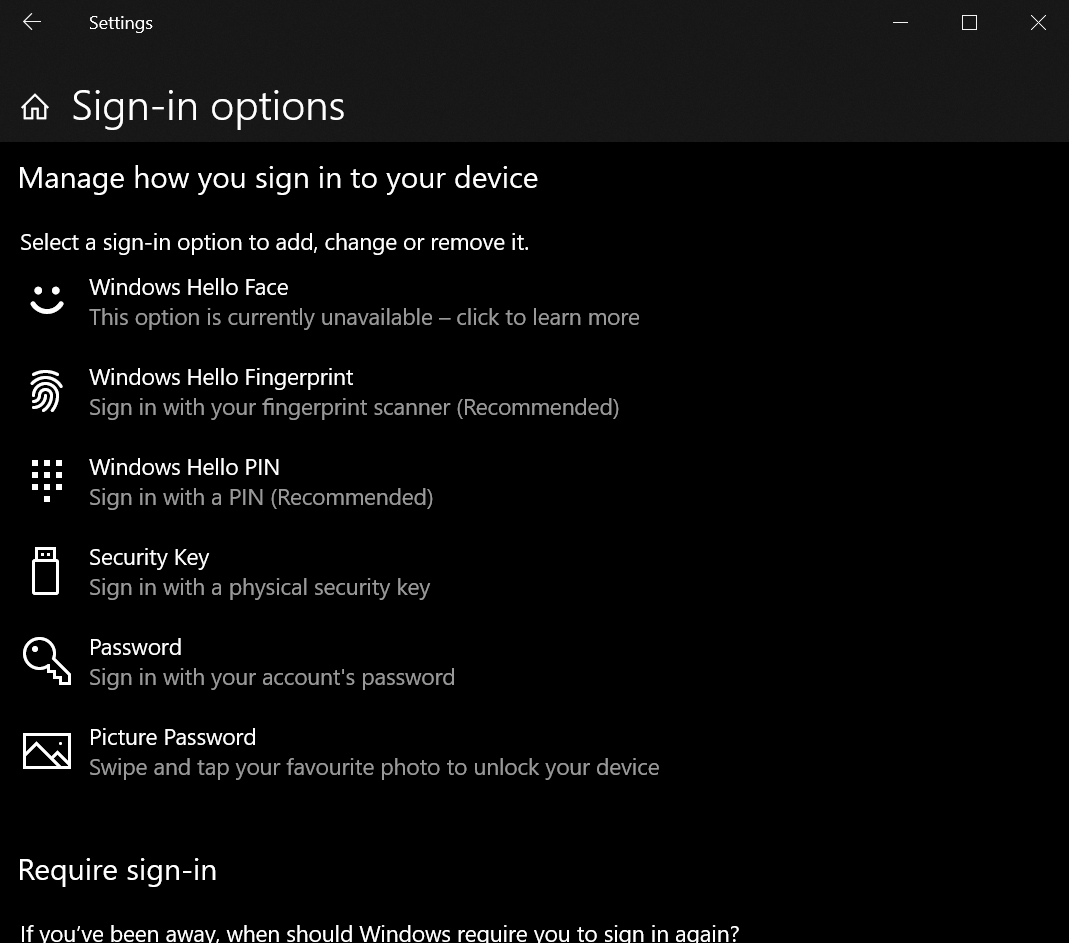 This then pops up a now familiar (from current smartphones) fingerprint recognition wizard, prompting the application and removal of a finger or thumb (or both, you can add as many as you like) with varying angles and positions, to make sure your whole fingerprint is captured: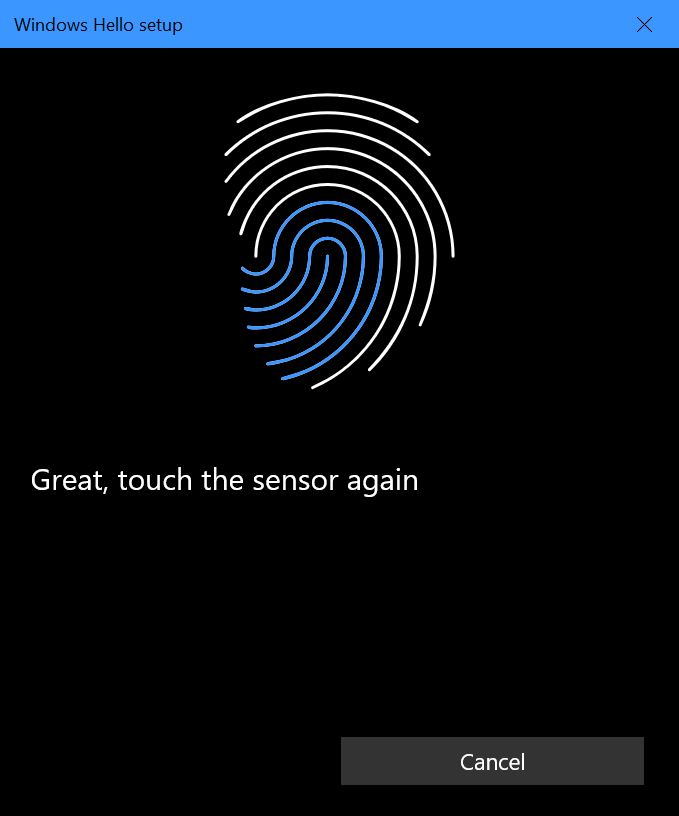 And that's essentially it. When you wake your PC/hybrid/whatever from sleep, a tap on the Powstro scanner and you're identified and logged in.
But as mentioned at the start, Windows Hello, as an API, is available to third party applications too, especially UWP apps like that shown below, the beautifully elegant (though ultimately limited) Password Hello. All your secret passwords, protected by your finger or thumb print, to only be availble to you personally, and without you having to actually remember a thing!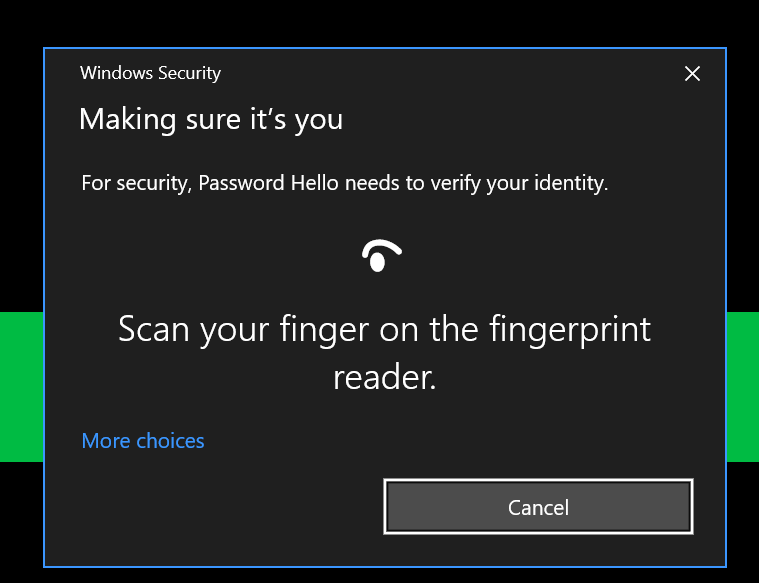 If just for saving putting in a PIN to log into your Surface/laptop then you could argue that a plug-in fingerprint accessory is overkill. But once you factor in using it in UWP apps, as above, for authorising Store purchases, and so on, then suddenly having proper biometrics in an older Windows 10 computer makes a lot of sense.
On my aging Surface Pro, the Powstro reader here is staying put, only to be temporarily removed when I need to plug in a phone or optical drive or flash memory stick, as needed.
At £12.69 including delivery, this is something of a bargain, I think. Recommended for anyone else who's a bit fed up with re-entering the same PINs and passwords on a daily basis!
Reviewed by Steve Litchfield at