Review:
TaoTronics 'True Wireless' SoundLiberty 53 Earbuds
Score:
83%
With Apple's AirPods inventing the 'True Wireless' earbud market but at extravagant cost, there have been a number of far cheaper alternatives of gradually increasing quality. Working with Windows phones, Android and iOS, the TaoTronics 'SoundLiberty 53' are the best I've tested so far - and they come in at under £30, compared to over five times that for Apple's offering. Plus these sound far, far better. And they're waterproof. What's not to love?
Buy Link | Download / Information Link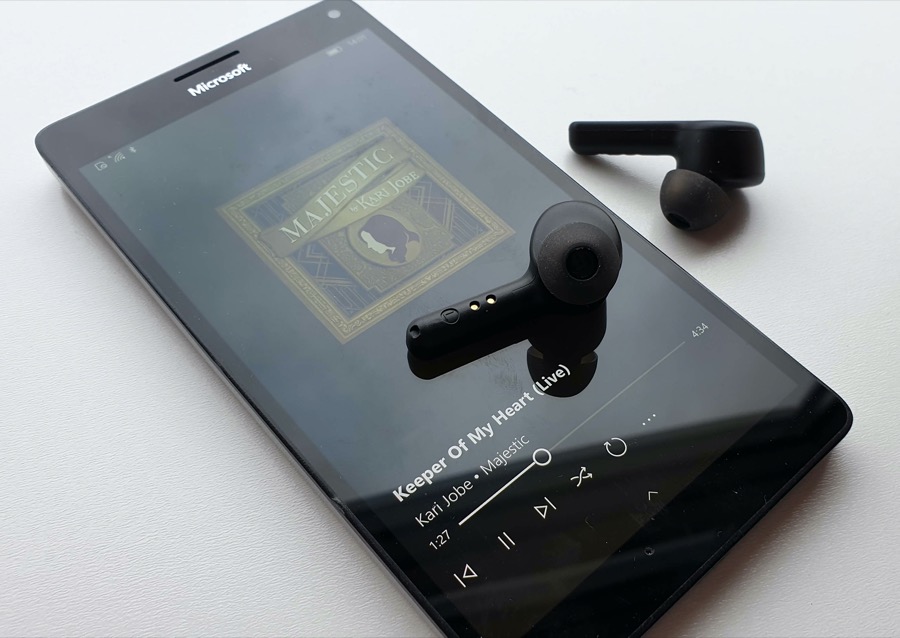 But yes, my objections to Apple's much marketed and seemingly popular AirPod design:
Super expensive, overly so IMHO
They only sit in the outer ear and so let in all external noise, there's no isolation
Again, outer ear location means that audio fidelity is pretty terrible in terms of bass
They're easy to lose, being jogged out of the outer ear
They're not waterproof
They're optimised for iOS (though do work with other OS to a degree)
They're white and garish and look silly(!)
In contrast, we have here a direct competitor product that:
are a fifth(!) the price
sits in the ear canal for perfect noise isolation
has super music quality with decent bass
don't fall out, in part thanks to the snug fit in the ear canal
are IPx7 waterproof - so rain and sweat won't be an issue
are cross-platform (including Windows Phone and Windows 10 Mobile)
a little thing, I know - they're black and so look cooler, less dorky and are most definitely not to be confused with Apple's AirPods.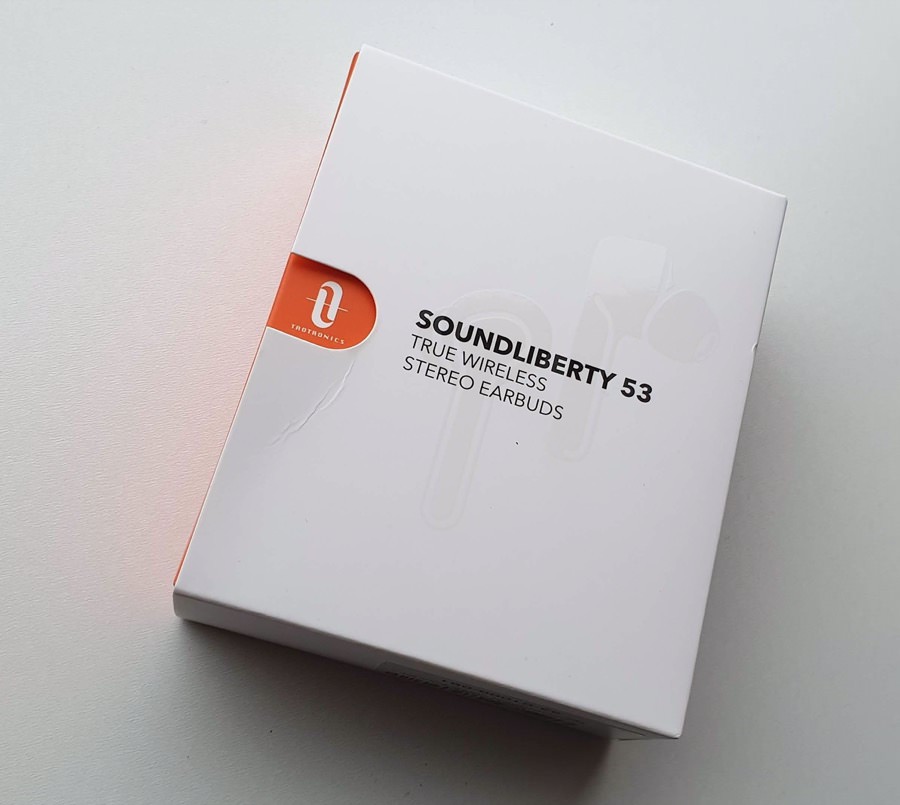 Arriving in fairly unassuming packaging, initial impressions of the carry/charging case are that it feels cheap, but a) it is a lot cheaper, and b) once you get into the earbuds themselves you're talking high quality. But yes, the flip over lid on the charging case is loosely hinged and could definitey be tighter and smoother.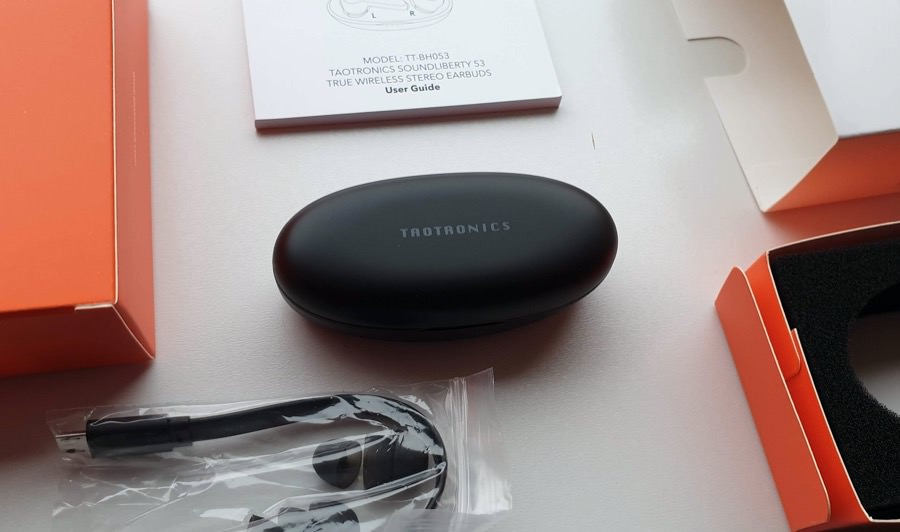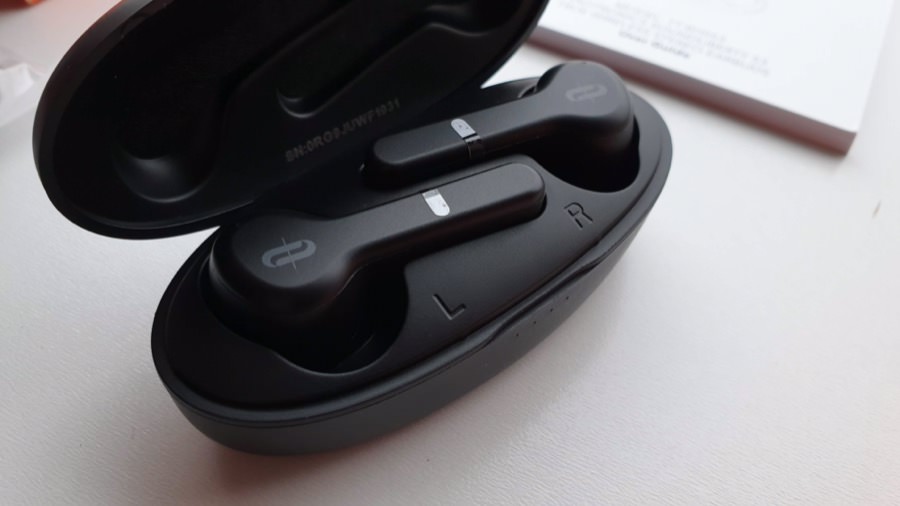 Inside, the two stalked ear buds are nestled in charging hollows, of course. I did note that there's a little bit of plastic covering the connectors when new - presumably to stop charging/discharging when in stock in a shop - so this has to be removed before the buds can charged for real.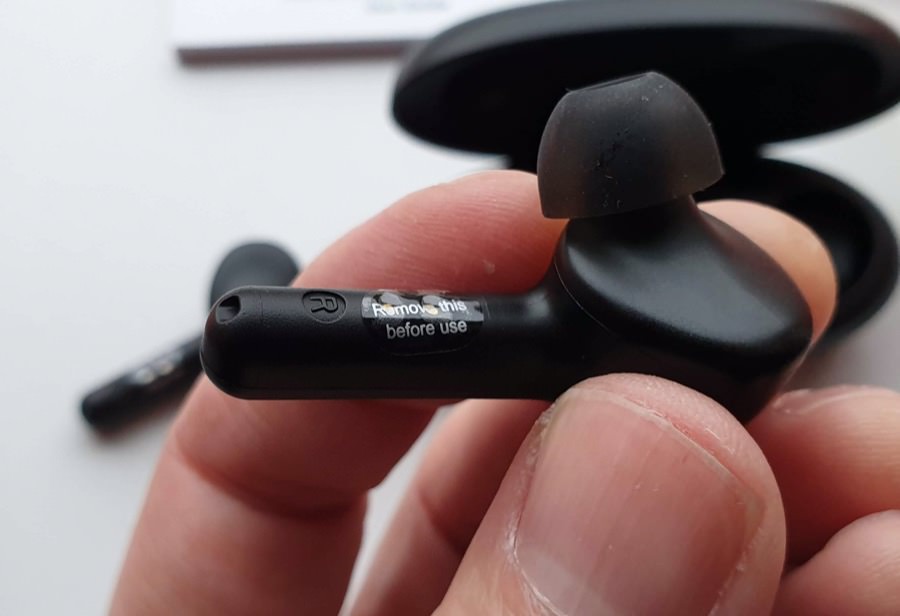 Each bud sits jointly in the outer ear (a little twisting helps seat each one) and in the ear canal. You get three pairs of sized silicone flanges and - as usual - I opted for the largest because I like as snug a fit in the ear canal as possible.
Sound quality first - the amplifiers and DACs in each bud aren't the loudest on the planet (I ran them at about 90% most of the time) and the bass produced from the '6mm drivers' isn't overwhelming, but I want to emphasise that the bar is set so low by competing products here that the SoundLiberty 53 buds easily win out. The compromises in going 'truly wireless' usually involve sacrificing audio quality in one way or another (or many), but here I was quite happy listening to music for hours while doing chores or out walking.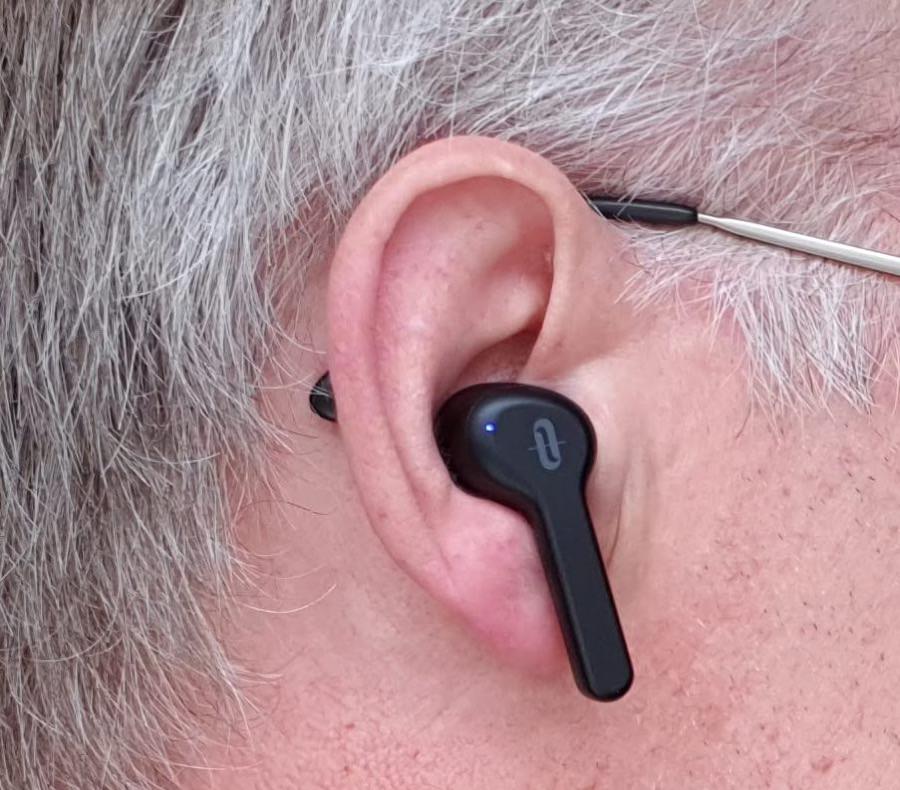 Controls next though - there's a touch-sensitive surface on the outside of each bud (marked with a logo) and there's a litany of combinations of taps to control music and handle calls: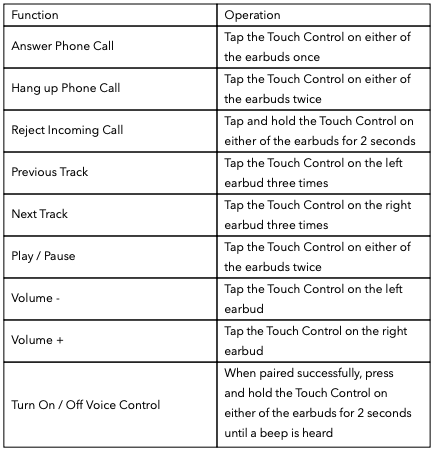 These do make sense, in that a casual touch (by accident) on an earbud won't cause a jarring change of track - at worst it will adjust the volume slightly. But it's still quite a long list of taps to learn. In practice, it's just double tap either bud to pause playback and a single tap on left or right to decrease or increase volume. That's easy enough.
The system of taps isn't foolproof though - several times I tapped accidentally, not knowing if my first contact was in the right spot, and I ended up redialling my last phone call on the device! Which might get annoying. In fairness, after some use you get used to where to tap and things proceed more smoothly. I did test 'tap and hold' to call up a voice assistant - Cortana on Windows, Assistant on Android, etc. - but this proved erratic, only being detected half the time and then often bringing up 'I didn't hear anything'. So maybe give these buds a miss if you want to go fully voice-driven!
The buds charge when put back in the case, of course. Per charge, out of the case, the listening specification is five hours, but I only got three and a half (due to the volume I was demanding, I think!), but there's another thirty hours of playback possible per charge of the case itself. This is via microUSB and a lead's included. Yes, it would have been nice to have USB Type C here, but hey, we're talking about keeping the cost down, so I'll give TaoTronics a pass. There are four LEDs that show the battery status of the charging case, but there's no button to light this up for a check, so actually have to open the case and fiddle with the buds in order to kick this off. Not a showstopper, but I'd like to have seen an external button of some kind.
In short, the SoundLiberty 53 buds are the first 'TWS' (True Wireless Stereo) buds that have retained my interest - most competitors (including Apple's and Samsung's) get dismissed after five minutes because they just don't sound good enough. That these are waterproof and come in at a fraction of the price of the big brands is just another huge recommendation point.
They show up on Amazon UK at just under £30 right now, on sale, and it's worth trying code 'AAWST053' for yet another £5 off until the end of October. Regardless of exact price though, these are something of a bargain in my eyes (and ears!)
PS. See also the original TaoTronics product page.
Reviewed by Steve Litchfield at