Review:
Volutz USB Type C 5-pack
Score:
90%
USB Type C cables, first required in the phone world around 2015 (the Lumia 950 was in the vanguard!), are fairly common these days, but not all cables are equal. The cheapest miss out data lines, many aren't officially rated for high charging currents, most aren't built to last - but I was sent this Volutz 5 pack (you'll see why '5') to review and I was really impressed.
Buy Link | Download / Information Link
The idea of selling the cables in job lots is to give you options - the five pack includes a short 1ft (0.3m) lead, two (most common) 1m leads, a 2m lead, and then a crazy long 3m lead. Because no Type C data or charging job is the same and, while I can't think of any occasion when I'd have needed a 3m cable, perhaps you can! Certainly there have been times when a 2m lead would have been handy, when my usual Nokia/Microsoft/Samsung 1m lead was stretched too tight or too precariously.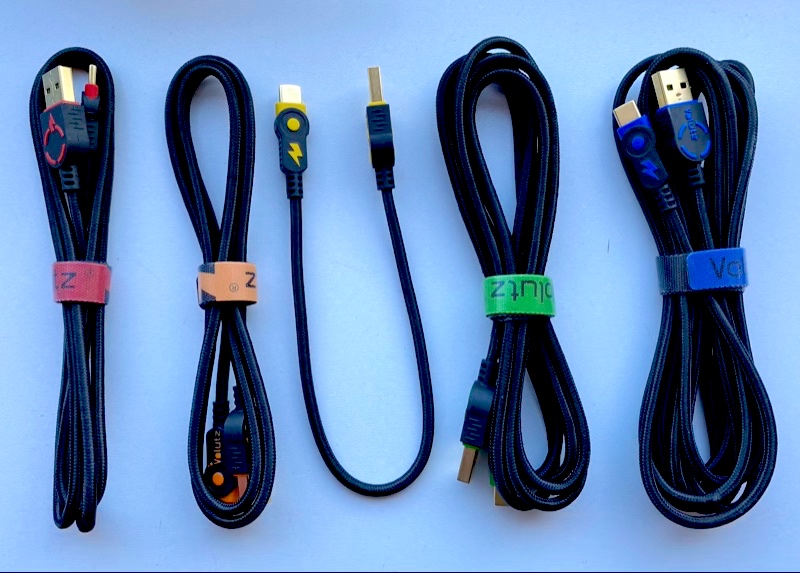 In terms of durability, we're talking tough nylon braid for the lead itself, with multiple layers of shielding. In practice, this means the lead is thicker than most, but also far tougher and tangle free. You can't coil the Volutz leads as you would a cheaper cable, which is why they each (apart from the 1ft one) come with an integral (and colour-matched) Velcro tie, the idea being that you gather them as in the photo above when not in use.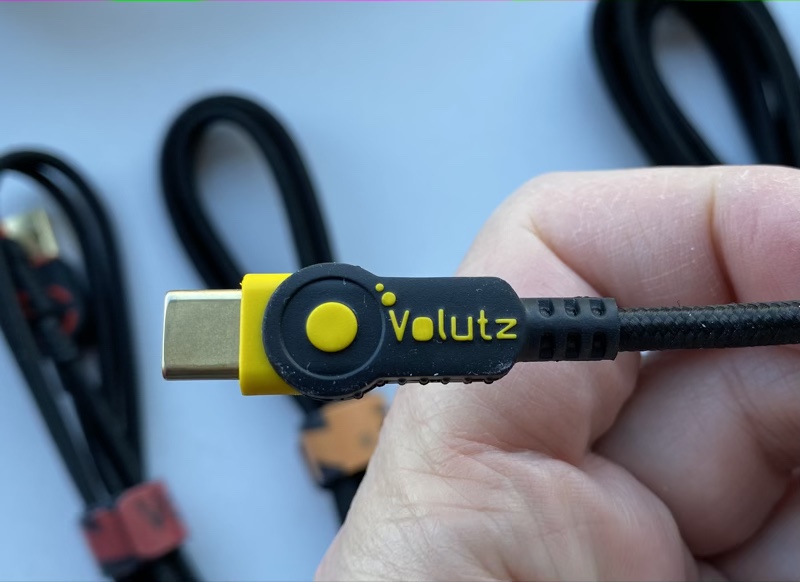 The connectors are made from super-ruggedised and textured plastic. Grippy top and bottoms, grippy sides, you get the idea. Plus the 'love them or hate them' coloured ends help distinguish which cable is which length, so that you grab the right one when in a hurry.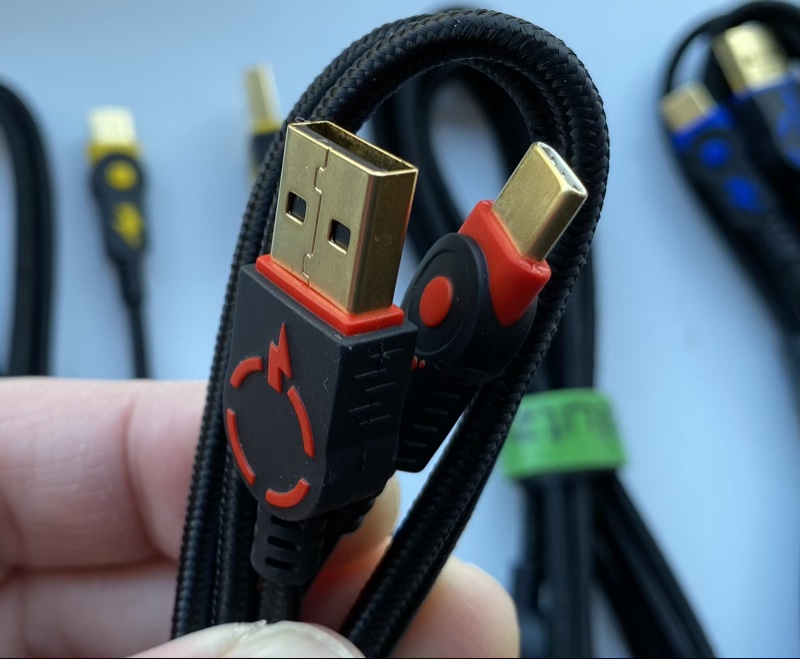 We're talking here about £17 for the '5 pack', which seems excellent value if you need the longer cables. I also want to highlight a graphic from the promo page from Volutz, showing just what goes into a typical modern charging and data cable. Fascinating: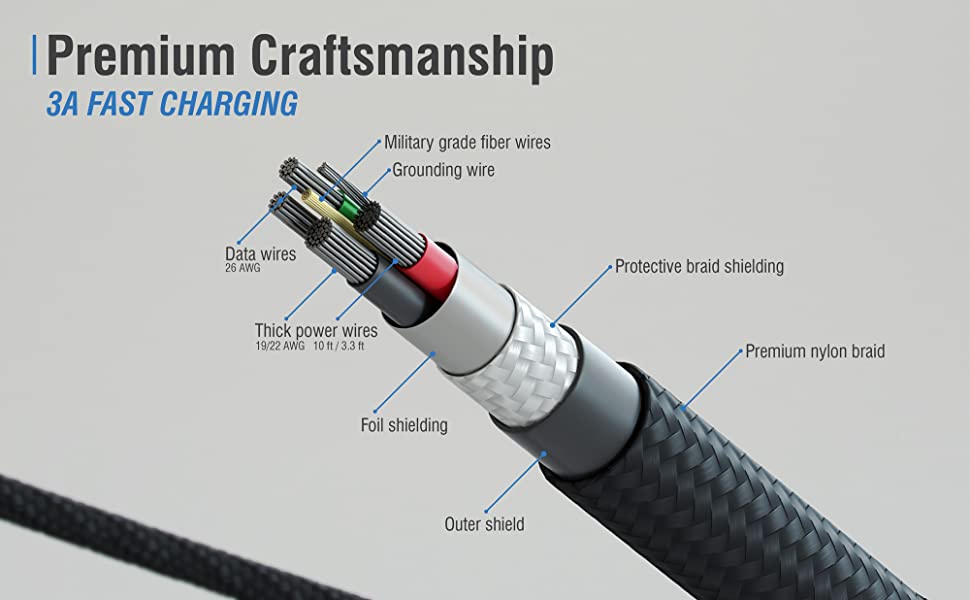 Did you, for example, realise that all the internal 'wires' are in fact bundles of smaller wires? Or that there were quite so many layers of shielding and protection? It's not clear whether cheaper cables include all of this, but I can vouch for this Volutz cables in daily life.
They're colourful, tough and fully functional, whether feeding 15W into a Lumia 950 XL or working at Quick Charge 4 voltages into a newer Samsung. Well worth a look!
Reviewed by Steve Litchfield at