Review:
Gaston Luga Praper laptop backpack
Score:
84%
We get sent quite a wide variety of accessories for review! In this case, an all-purpose accessory for your Surface Pro or similar laptop or hybrid - it's a leather and canvas backpack with dedicated pouch for the important hardware, plus enough space in the main body for all your adapters, cables, chargers, Bluetooth speakers, err... sandwiches, Thermos flask, whatever you need with you at all times on your travels. So yes, a little generic as a review item, but site owner Rafe is a backpack fan too, plus this is a rather nicely done mobile accessory and worth writing up.
Buy Link | Download / Information Link
The chances are that you have a laptop - either Windows or Mac or maybe even a Chromebook - plus a truck load of power adapters, power banks, hubs, Bluetooth speakers, and so on. We all do, and the universal dilemma is how to carry it all when out and about, perhaps on a day trip somewhere or on public transport on the way to and from work? Traditionally I've plumped for a standard briefcase, demoed here with all my 'stuff' in gory detail. This works well for keeping lots of smaller items organised, since the case clamps its contents flat, but it's heavy and a right pain to carry.
Which is why I jumped at the chance to look at a 'backpack' solution, here in really high quality leather and canvas from Swedish brand Gaston Luga. With adjustable straps, the idea is that you're carrying your gadgets and work stuff on your back (or shoulder), freeing up both hands for other things (hanging onto tube straps, opening doors, carrying drinks, holding a child's hand, and so on).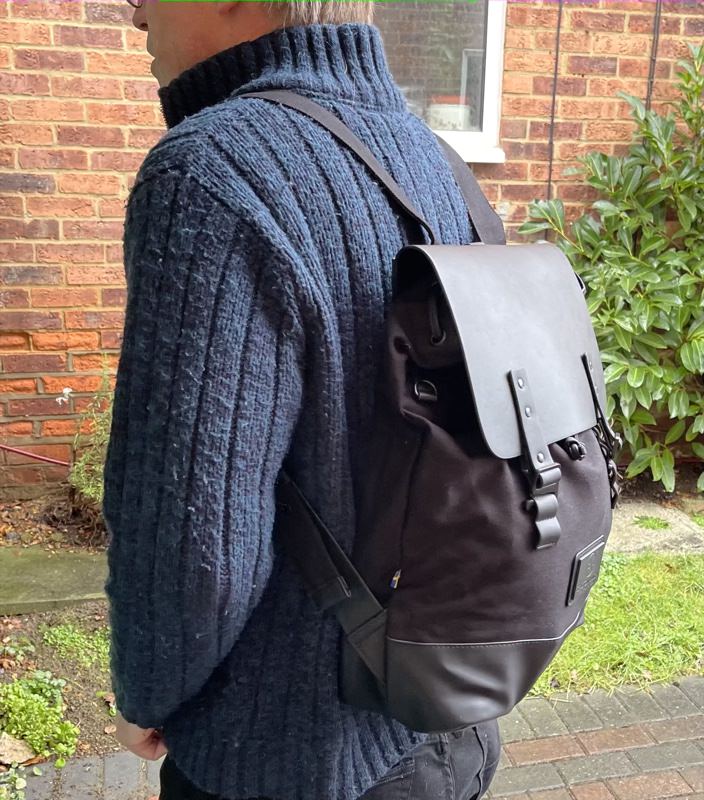 I was sent the all black Pråper, though versions in other colour combinations are available on the web site. First impressions are how tough this is - the flap 'satchel' leather is tremendously thick and hard-wearing, the canvas doesn't claim full waterproofing but looks and feels shower-proof to me, while the bottom of the backpack is reinforced with more leather and tough 'feet', these to stop damp getting in if you happen to rest the backpack on damp ground. It's all very well thought out.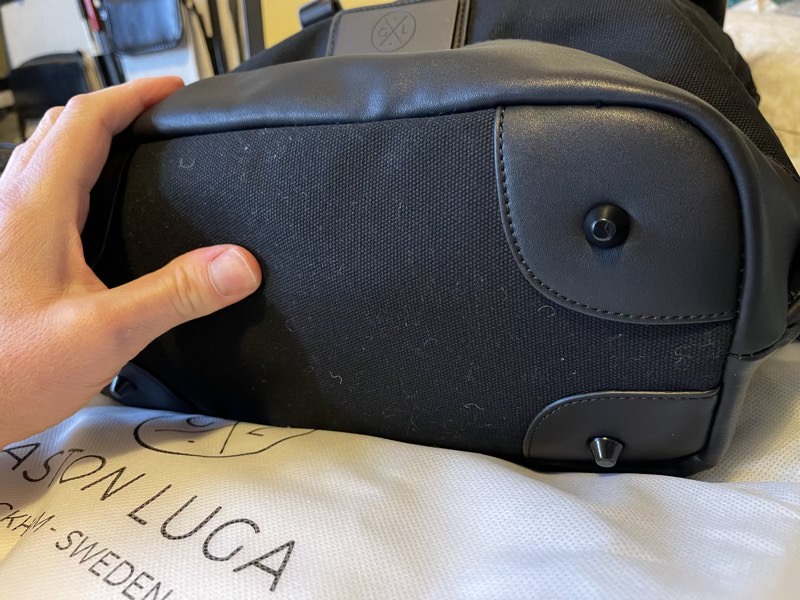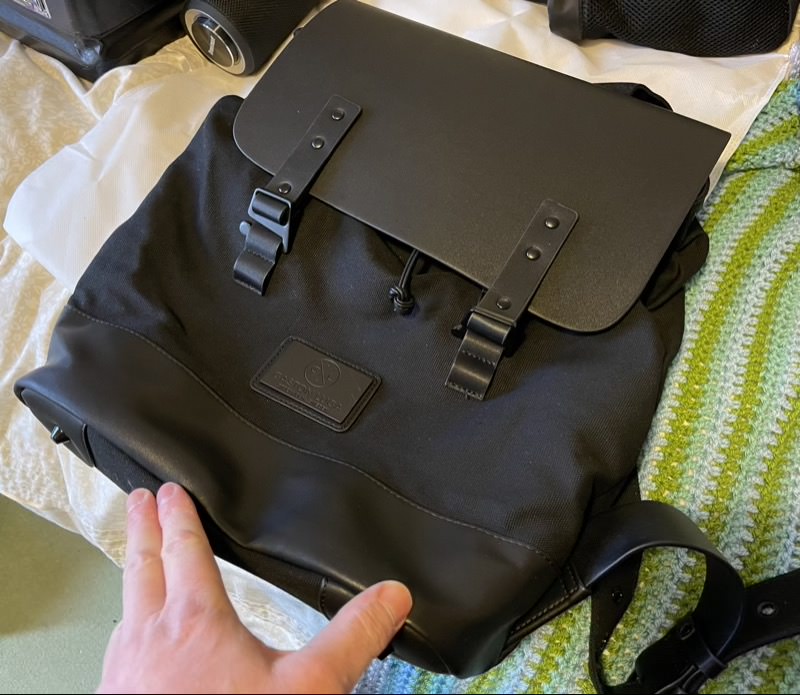 In terms of storage, there's a large and laptop pouch - not particularly padded, and I'd have liked a bit more protection here, both for the laptop/hybrid and for my back, since you can feel the outline of the hardware when the backpack is fully loaded. But it's eminently suitable, and the main body of the backpack is flexible and voluminous - this is where bulky items, cables, power adapters, and life's miscellany go.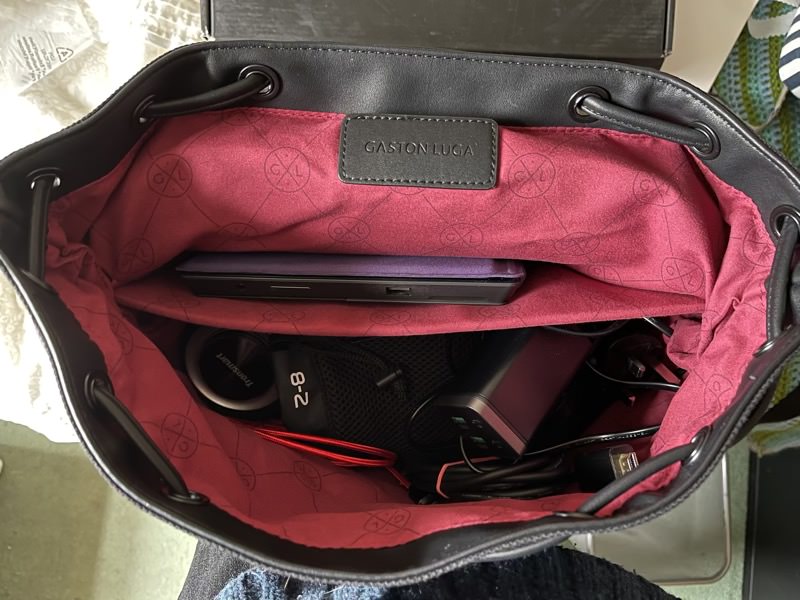 I'd have liked a couple of small (perhaps optional) dividers in this space, an easy way to keep something upright or generally organised, but as it is, the main body is just one big space to fill. Ah well.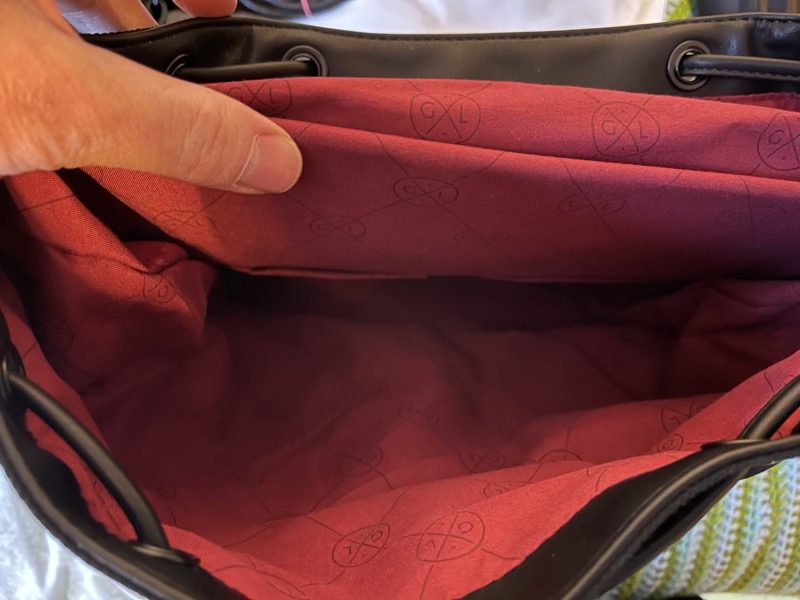 There's a 'hidden' flat pocket on the back-facing surface, i.e. not accessible by a third party, the idea is that this could be used for something critical like tickets or a passport, with no possibility of someone sneakily trying to steal them. This works well, though (again) I'd have liked a zip or velcro closure, for extra security.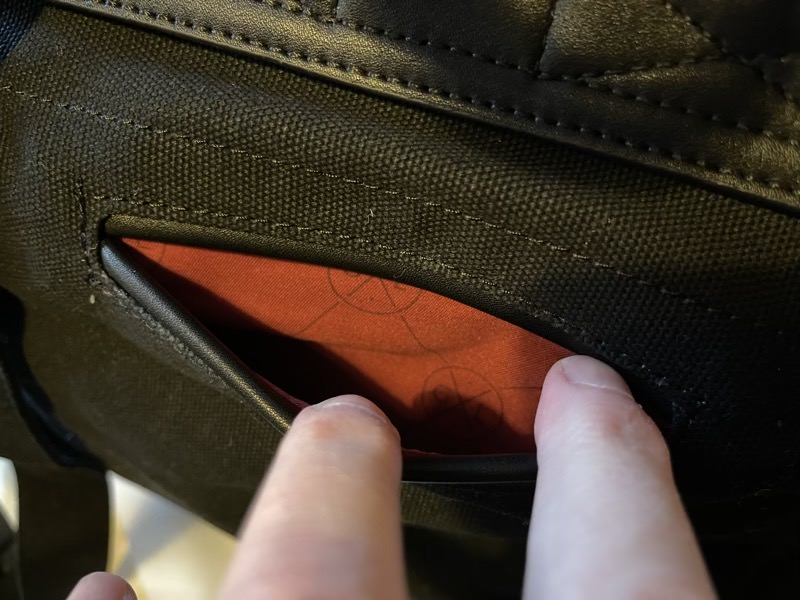 Closing up the main body of the backpack is done by pulling on the impressive draw-cords, which stay tight through nothing more than physics and friction into a leather loop. Very satisfying.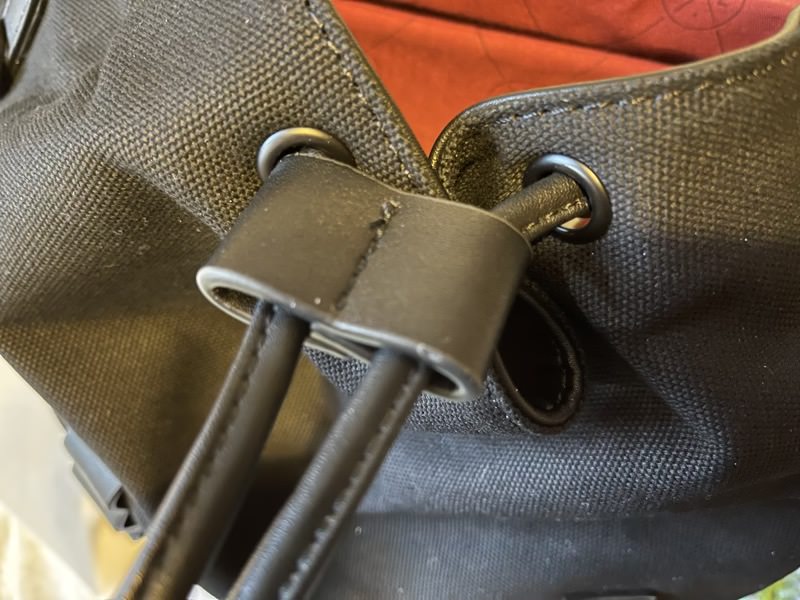 The 'satchel' main flap closes down with a tough plastic loop system that I'd not seen before. Faster then threading in a traditional strap and with no ugly wear problems when the leather has been stressed for months. And more secure than velcro or a press-stud, in terms of someone making a grab for your backpack's contents. Each strap's meaty plastic pin locates in one of four loops on each side - you use whichever is needed depending on how much you have in the pack.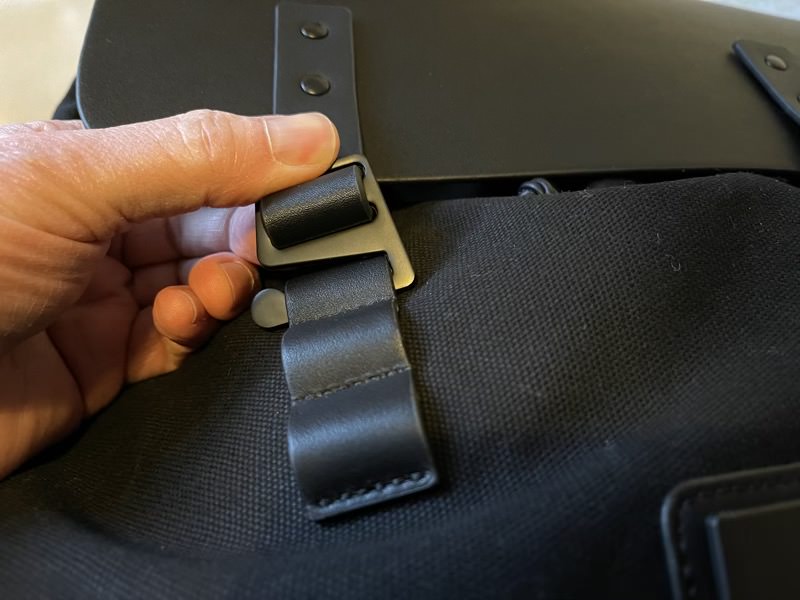 In short, the Pråper is a top backpack, perhaps suiting someone with a laptop and some 'miscellany' rather than someone like me who has 20 or so smaller items and would like to keep them relatively separate and not jumbled up together! You can't fault the build quality here, though do check out the other colour combinations, since black is a bit, well, boring!
Normally about £110, the PR folks at Gaston Luga have given readers of this site 15% off everything (with no time limit) with promo code 'AllAbout15'. Plus they've got an extra 10% off everything until February 16th, 2021 (for 'Valentines Day'), giving 25% off RRP in all, which is worth knowing.
I'm a sucker for luxury 'carry-wear', and Gaston Luga has delivered a really desirable backpack that I'm never going to be able to use... because my wife has already claimed it!
Reviewed by Steve Litchfield at