Review:
XtremeSkins: Aged Oak and Textured Black
Score:
85%
Features may be on hold, but it seems that I can post reviews. Not there's a huge amount to tackle at 'All About Towers' right now, but for the sake of completeness, here's a look at two of my favourite new skins for the Microsoft/Android flagship, the Surface Duo 2, quite transforming its look...
From my previous review of the 'Oak' skin:
That Microsoft went with glossy oleophobic Gorilla Glass for the back and front of the Surface Duo 2 is a contentious issue. When clean and new, it feels and looks tremendous. But as time goes on the glass does acquire fingerprints and dust, plus it's always slippery. And slippery isn't good for a relatively fragile folding smartphone. With physical 'in situ' cases almost impossible because of the Duo 2's 'fold back' mechanics, the next best thing is a 'skin', a grippy adhesive panel on front and back to take the brunt of daily wear and tear and to help ensure the phone doesn't get dropped. Enter XtremeSkins, also available for just about every other phone in existence if you want to make a naked phone 'grippier', and bringing 'wood' to my phone for the first time since a Mozo back graced my Lumia 950 XL!

I've been through a fair number of these skins over the last few months then, helped by the low price (at least once a week they do a 2-for-1 offer, bringing a set of Duo 2 skins down to £5.50 each). In this case it's Aged Oak and Textured Black.
The installation instructions are simple and beautifully shown in video form, plus the Duo's pair of hinges give a great set of reference points for starting each skin off.
However... I got distracted mid-installation (by the doorbell) and absent-mindedly stuck one of the skin halves to the 'wrong' side of the backing paper and rather ruined it. Mea culpa. So I pressed ahead and wondered what a 'two tone' Duo 2 might look like. My thinking was one look for daytime and one for night time? See what you think, anyway. No doubt I'll be onto the next set of skins, applied properly, by the time you read this!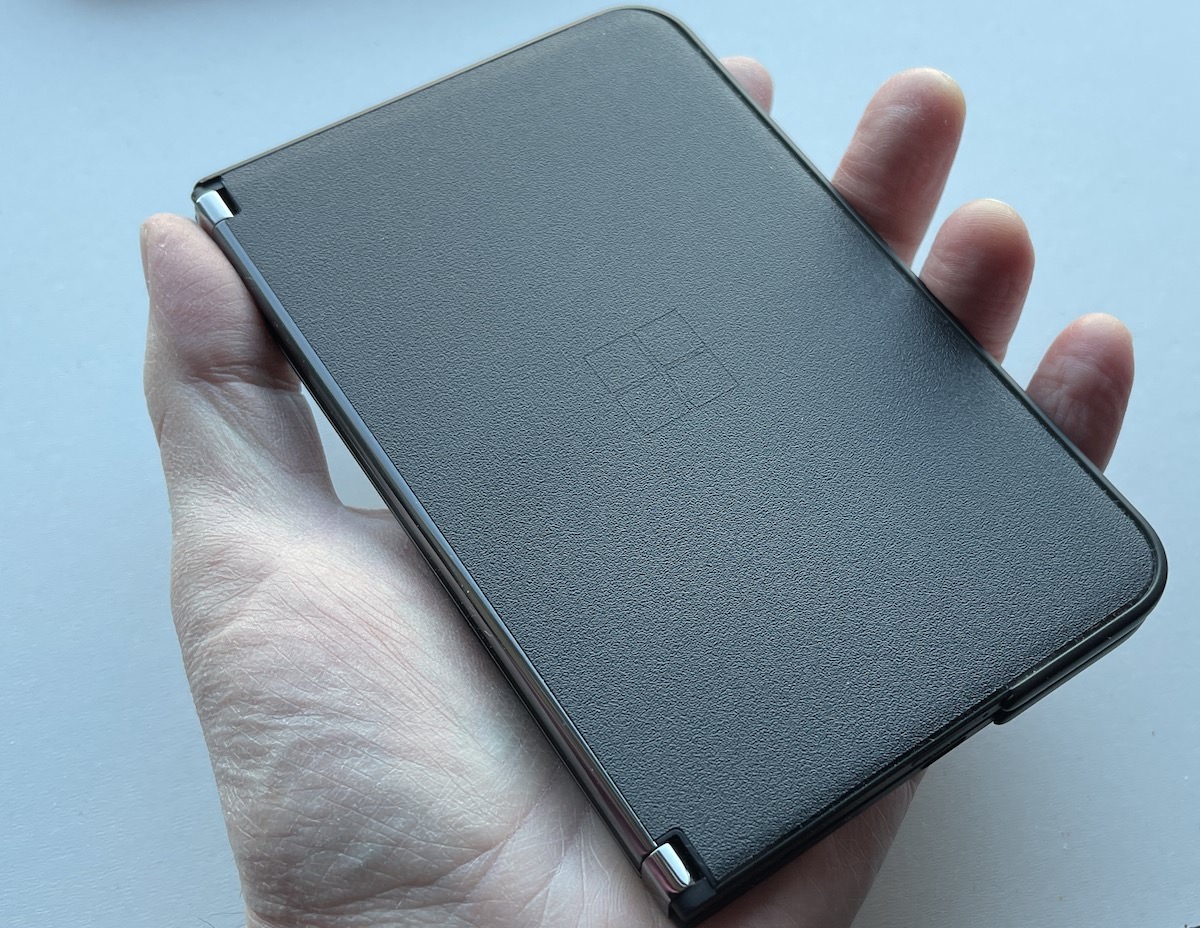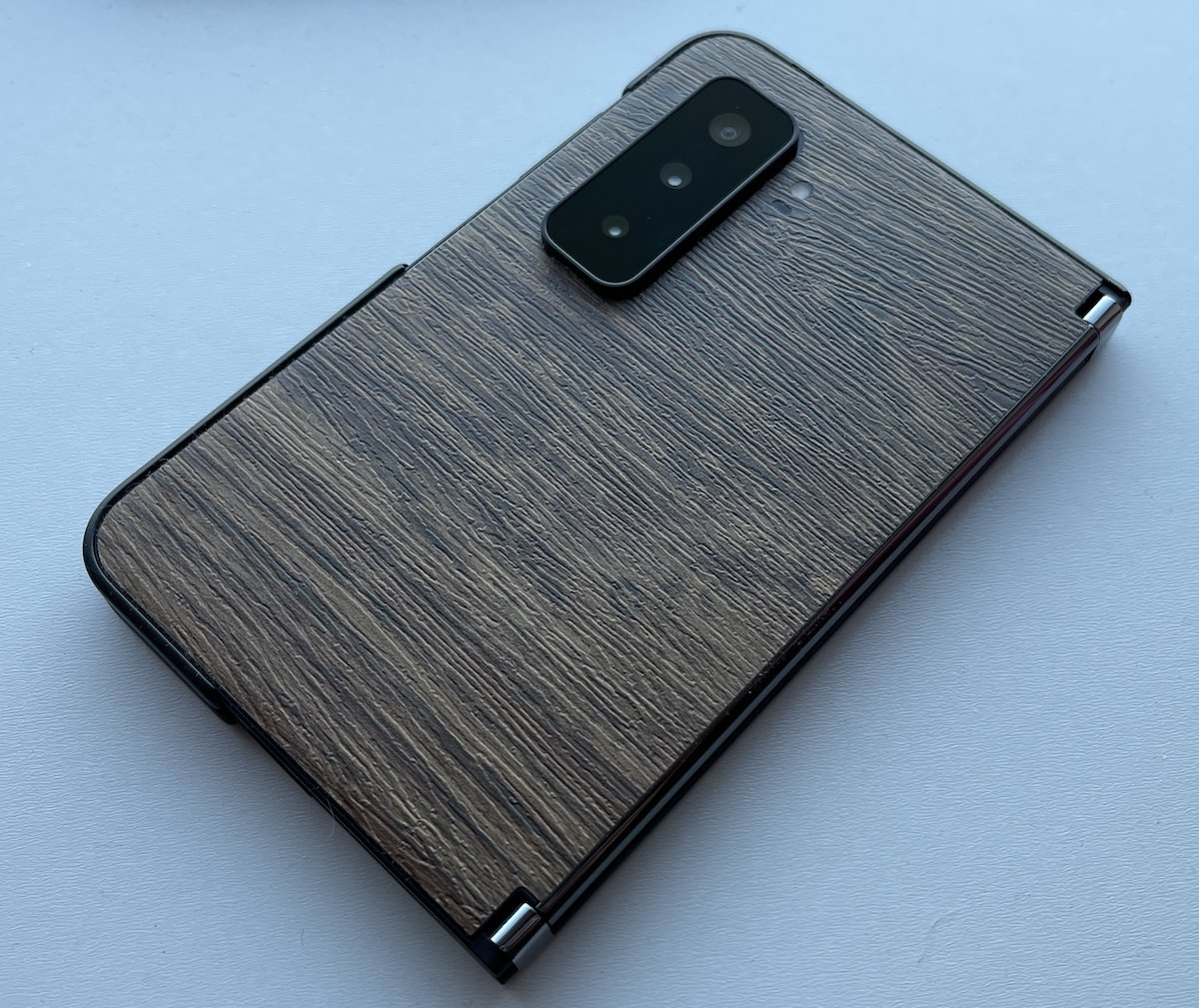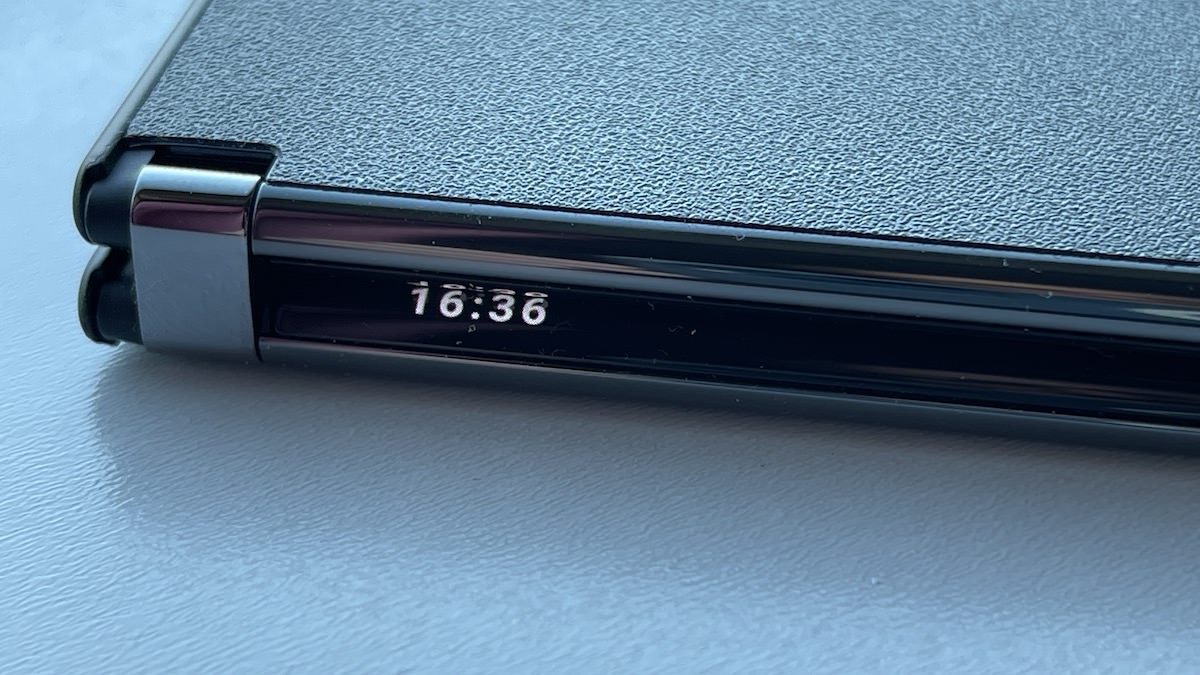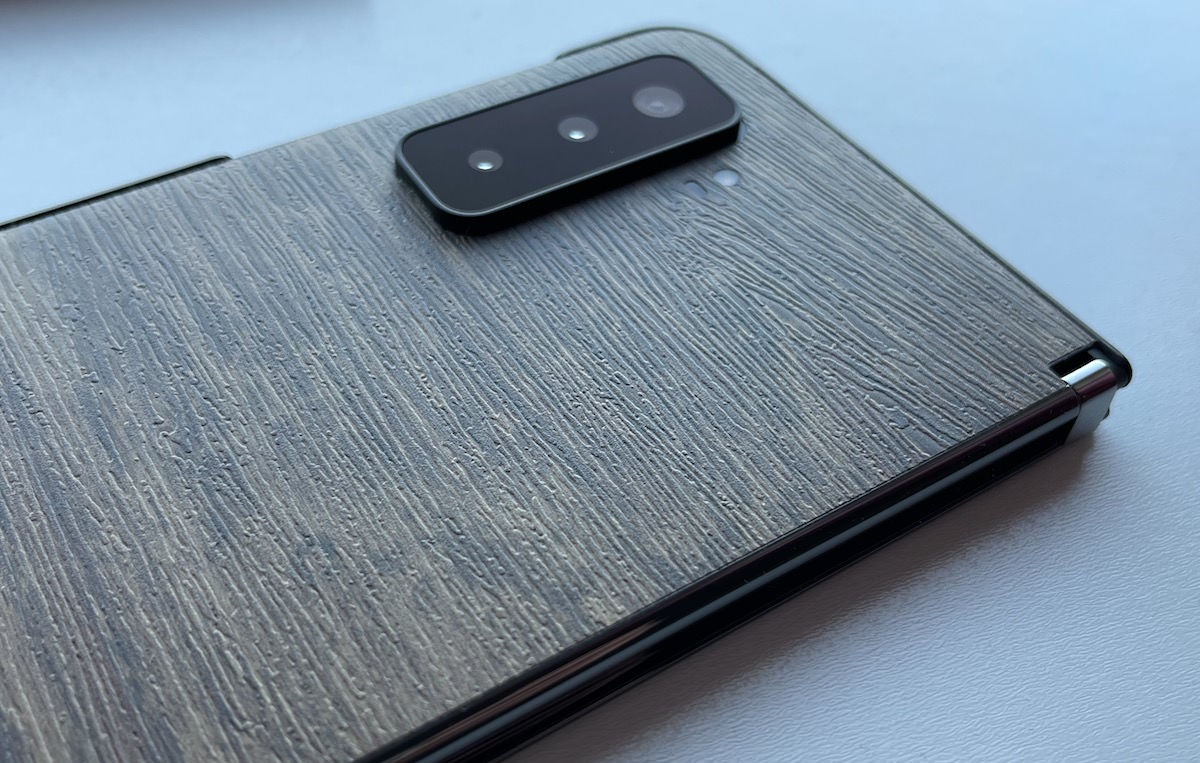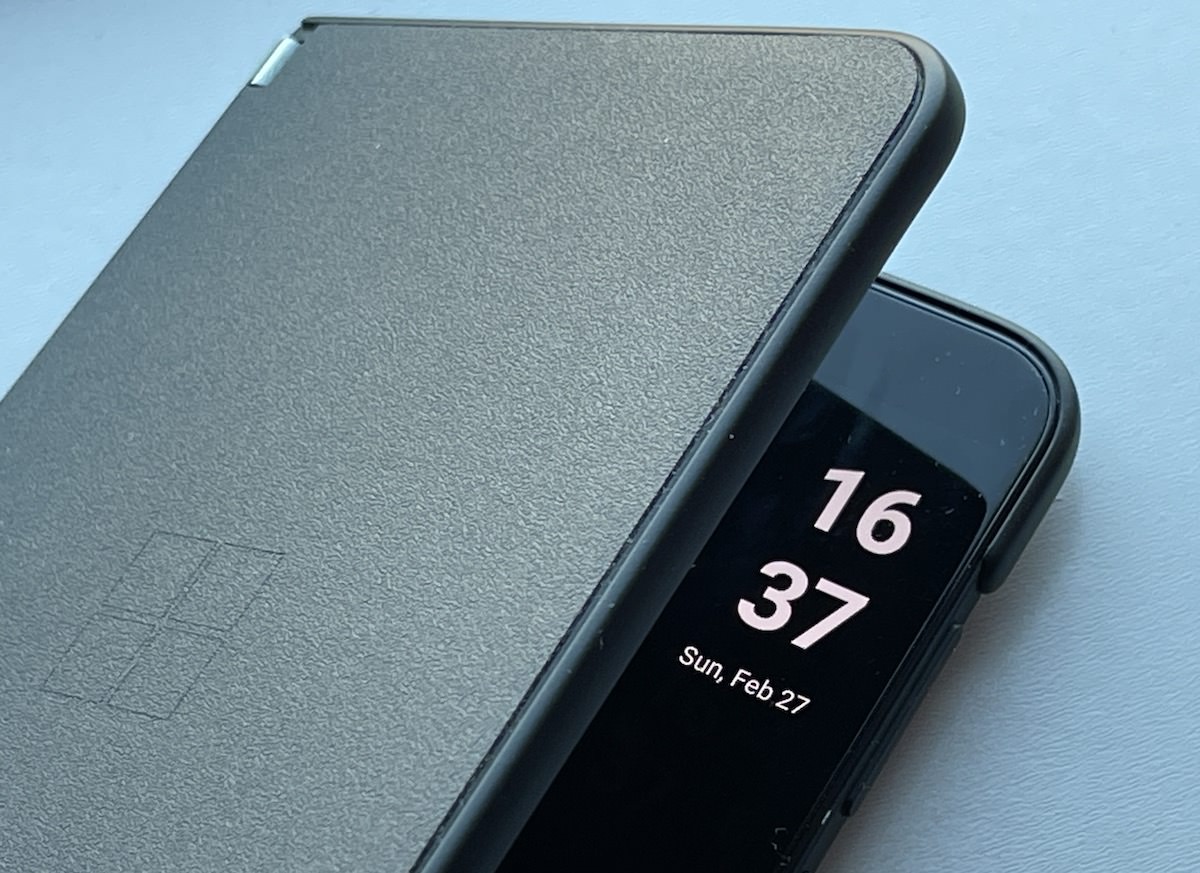 Reviewed by Steve Litchfield at