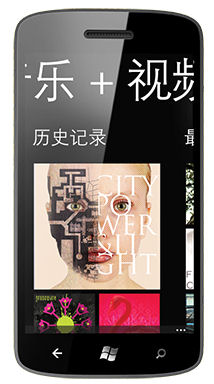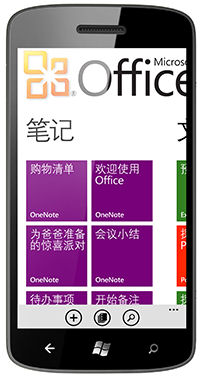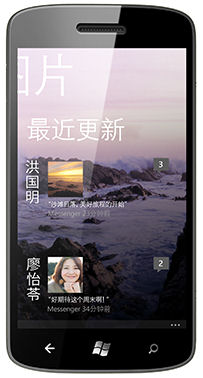 Executives from China Telecom, China Unicom and China Mobile were at the event, suggesting a broad level of operator support, something that will be important if Windows Phone is to get traction in the Chinese market.

Reports from the launch, with additional details of the demos showcased, are available on the Chinese language sites WPDang.com and winp.cn.
WPDang.com also reports that, as expected, Twitter, Facebook and LinkedIn integration has been removed from the accounts settings (and therefore the People Hub). Currently there are no local replacements, but Microsoft has, in the past, indicated a desire to support local social networks where possible. In the case of China the obvious candidates would be Weibo, Tencent and Renren. In addition Xbox Live is replaced by a simple listing of games installed from the Marketplace. However, if an international Windows Live ID is used the full Xbox Live experience is accessible.
Devices for China
As part of the launch HTC announced the HTC Eternity, a Chinese variant of the HTC TITAN. The device has a 4.7 inch screen, 1.5Ghz Snapdragon processor, 512MB RAM, 16 GB internal memory, 8 megapixel camera and a 1,600 mAh battery, all encased in a robust aluminum shell. The HTC Eternity goes on sale today as an unlocked handset.
ZTE showed off the ZTE Mimosa, a variant of the ZTE Orbit that was first seen at MWC 2012. It takes advantage of the recently announced lower specifications for Windows Phone 7.5. It has a 4 inch TFT screen, 800 Mhz Snapdragon processor, 256MB RAM, 4GB of internal memory and a 5 megapixel camera.
Nokia is planning to hold an event next week where it will reveal more details about its plans for Nokia with Windows Phone devices in China. Nokia is expected to announce Chinese market variants of the Lumia 800, Lumia 710 and Lumia 610.