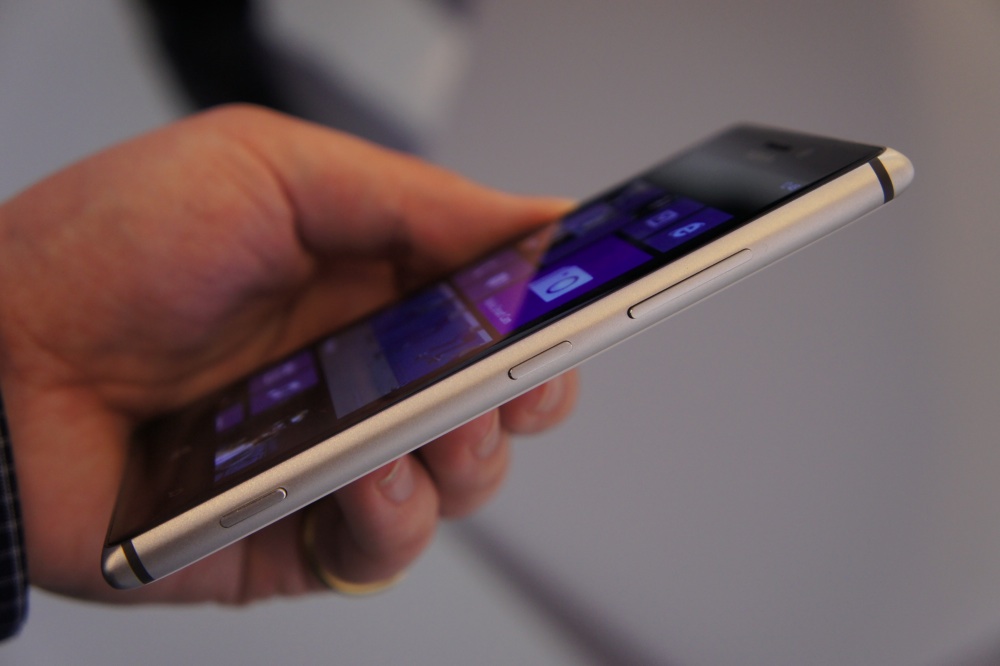 From the launch announcement:
The Nokia Lumia 925 comes with a sleek, metal-finished design, a new AMOLED display to make it possible to view the content from more angles, and new features and advances in our PureView imaging technology for capturing even clearer, sharper pictures.

The design is quite clearly stunning, and in a first for the Lumia range, features metal. The metal frame on the Lumia 925 not only draws attention to the phone's slim-line good looks, but also lends robustness and functions as an antenna. The polycarbonate body and metal frame are fused together to create a perfect whole.
Tech Specs

Networks: GSM 850, 900, 1800, 1900, WCDMA, 2100, 1900, 850, 900, LTE 2100, 1800, 2600, 900, 800

Memory: 1GB RAM, 16GB/32GB user memory (according to market)

Display: 4.5-inch AMOLED WXGA (1280×768)

Processor: 1.5 GHz dual-core Snapdragon

Camera: PureView 8.7-megapixel with OIS, Autofocus, dual LED flash. 2nd camera: HD 1.2MP wide angle

Size: 129 x 70.6 x 8.5* mm (*volumetric). Weight: 139g

Connectivity: USB 2.0, BT 3.0, NFC, WLAN a/b/g/n, A-GPS and Glonass, 3.5mm audio connector

Battery: 2000 mAh (sealed)

Audio: IHF speaker, 2 microphones, HD voice compliant, 3.5mm AV connector
The Nokia Lumia 925 is expected to start selling in June first in UK, Germany, Italy and Spain with Vodafone and other operator and retail partners; and in China with China Mobile and China Unicom, followed by the US with T-Mobile. It will be priced at around 469 EUR before any local taxes or operator subsidies.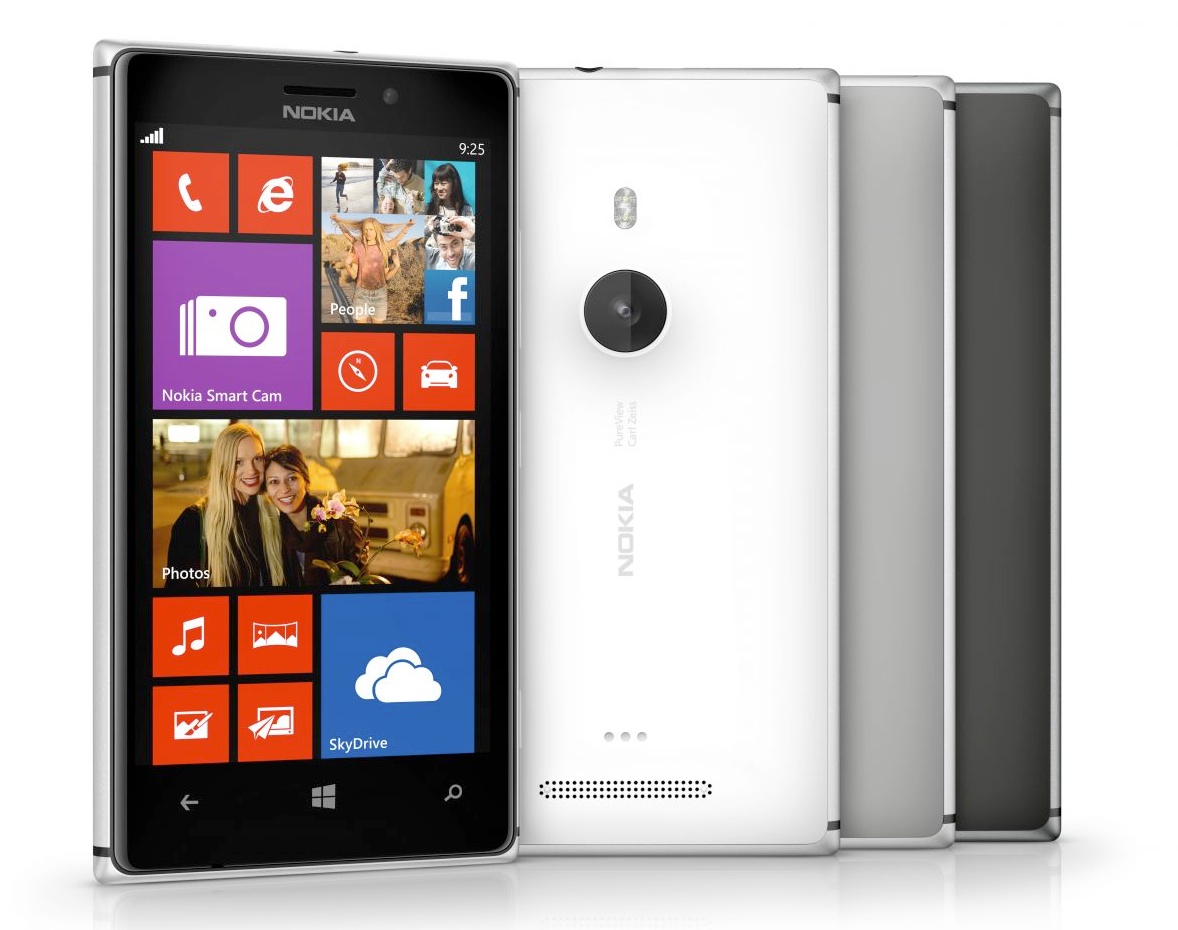 The Nokia Lumia 925 will understandably be measured against its immediate predecessor, the Lumia 920. What's immediately apparent is that it is a slimmer and lighter device. The Lumia 925 is 25% thinner (8.5mm versus 10.7mm) and around 20% lighter (139g versus 185g) than the Lumia 920, something that should go a long way to addressing complaints that the Lumia 920 was an overly bulky device. This size and weight reduction has mainly been achieved by using lighter components (e.g. screen assembly), missing out the wireless charging coils, and some rearrangement of the internal design and structure.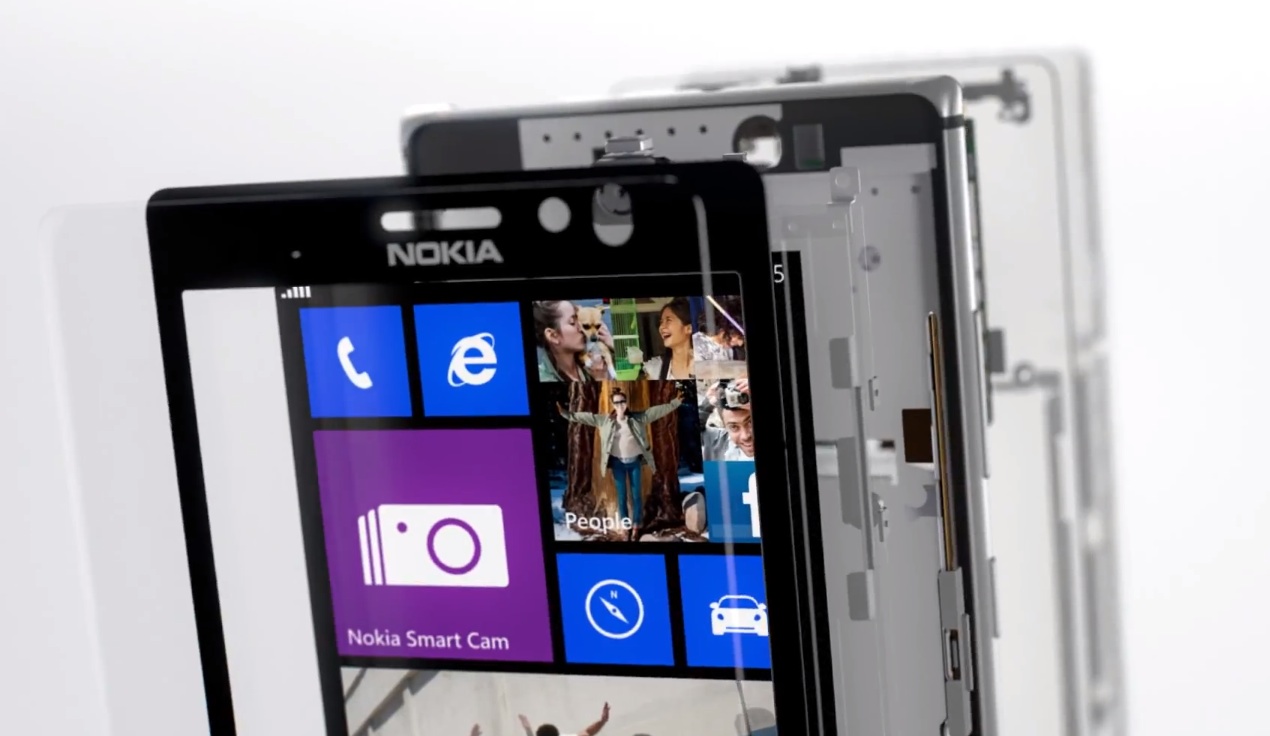 The composite approach, in terms of materials (glass/metal rims/plastic substructure and back plate) is also interesting in that the aluminium frame seems to be used for the main RF antennae (hence the small black spacers at the bottoms of the sides, keeping conductive elements apart), in much the same way as Apple did for the original iPhone 4 (onwards).
Subjectively, the Lumia 925 feels like a more modern and elegant handset. The use of AMOLED technology for the screen rather than the 920's LCD is interesting and is, I suspect, mainly driven by the need for the 'always on clock' (and notifications), that's coming in for Windows Phone GDR2. The effect will be similar to that in Nokia's Symbian and Meego handsets from a couple of years ago.

The 8.7 megapixel 'PureView' camera, with its Carl Zeiss optics, dual LED flash, and optical image stabalisation (OIS), is an improved version of that in the Lumia 920, in that it now has six (count 'em) lens elements (a first in the smartphone industry). In addition, ISO can now go up to a staggering 3200, partly obviating any perceived need for motion-freezing Xenon flash, plus there are no doubt extra software processing improvements.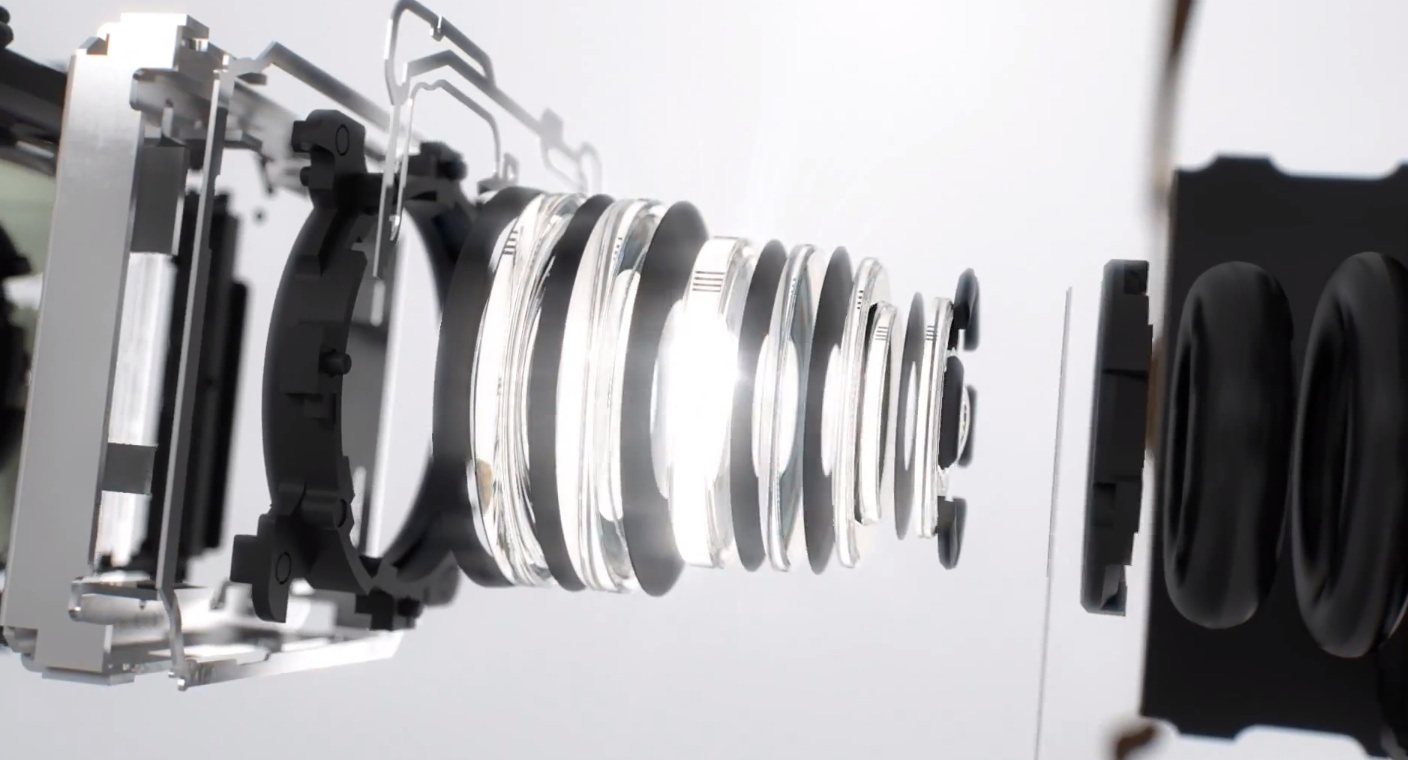 A new Lens app, Nokia Smart Camera, offers many features familiar from the competing Samsung Galaxy S4 a couple of months ago, including removing moving objects from a burst set of shots or, alternatively, deliberately including all frames of a moving object, to add 'drama' and a sense of action. Unlike Samsung's software though, Nokia's helpfully offers all the features from a single burst mode, rather than you having to choose beforehand what effect you might want to apply. Nokia Smart Camera will debut on the Nokia Lumia 925, but will also be made available to other Lumia devices in due course, as part of a bit firmware update to all Lumias, codenamed 'Amber', later in 2013.
The Lumia 925 has the same sealed in 2000mAh battery as the Nokia Lumia 920. Unlike in the 920, wireless charging is not built in. However, there is an optional snap on case that adds it as an option, connecting through the three 'dots' on the back of the device. With the snap on case applied, the phone can be charged using any Qi wireless charging accessory.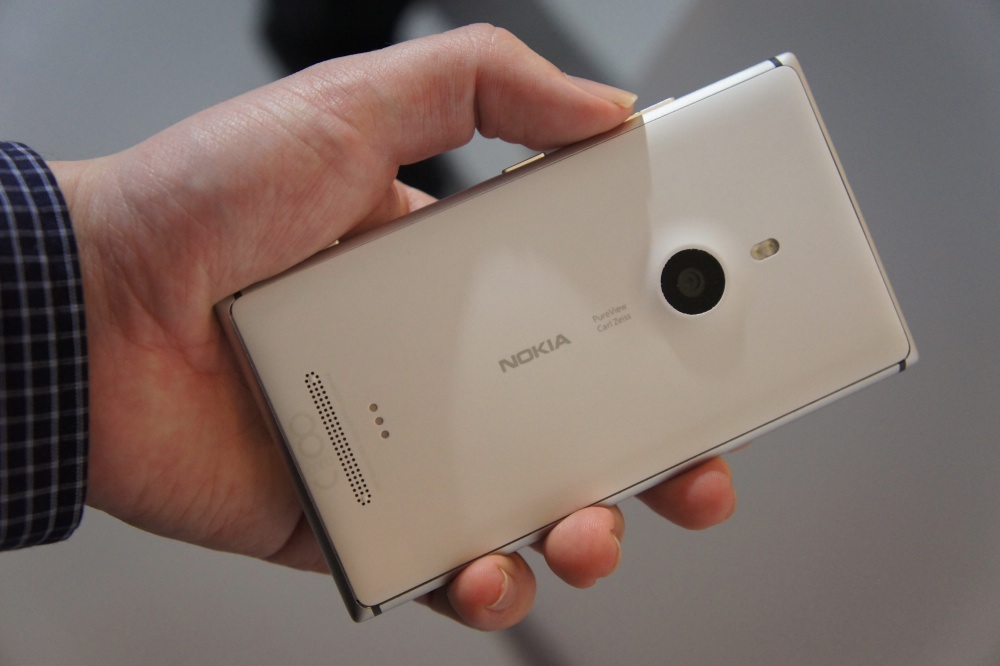 We'll have more from Rafe at the event over the next 24 hours, but in the meantime, here's Nokia's (brief) intro video for the Lumia 925: