Don't worry if most of these are somewhat cryptic - only the developer needs to know what they mean!
Fix internationalization issue caused by the new appbundle deployment package

Fix autoloading subtitle bug

i10n: lots of update

Improve links for dark mode

Fix UI bug in player settings

Fix an incorrect change of slider values in subtitle delay section.

Fixed spelling of "Gamepad Added/Removed".

Add UI support for RightToLeft languages

Localization update

SQlite update

Fix UI event handling issue on Xbox

Fix navigation crash from store

#136 Add dynamic margin update for software buttons on mobile

#267 Prevent race condition on latest RS5 Insider builds

Fix USB drive indexing

Fix white theme button styling issues

#249: Fix bug disabling button when network stream not found and added loaded ring

#171: Add loop video button

Bump target min platform to 14393

Add 2.35:1 aspect ratio option

#227: Fix OneDrive indexing issue

Internationalization update + new Icelandic language

Chromecast improvements

*Experimental* transcoding/convert feature

QSV/Intel Media SDK support
So quite a bit there in terms of VLC working day to day and it's one of my 'must-install' apps on any Windows 10 device (including phones).
As usual, VLC takes an eternity indexing a new card from scratch, so if you have a new microSD or if you've just installed VLC then be patient. Be VERY patient. Every video is examined, every music track is opened fully and the upshot is that you need to leave it alone for a good half an hour in most cases while the indexing takes place. You can play stuff that's already appeared in the UI, but don't panic if you don't see all your music immediately! You'll know when indexing is complete, as the spinning dots will cease in VLC's UI.
It's worth the wait though, since VLC is now mature and plays video and audio media impeccably.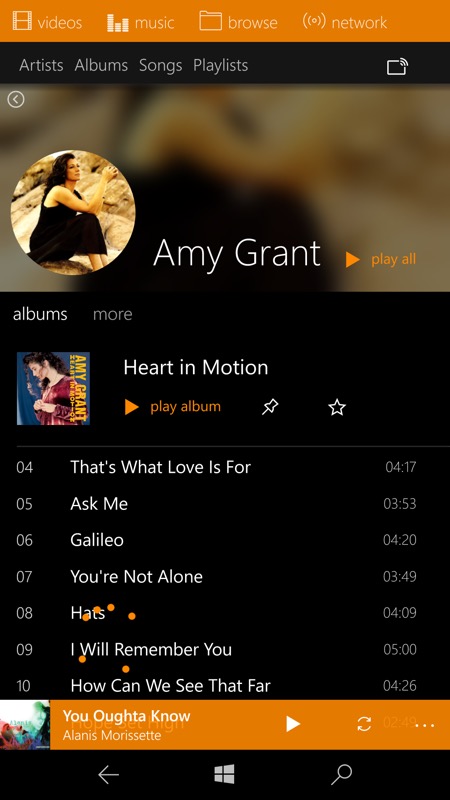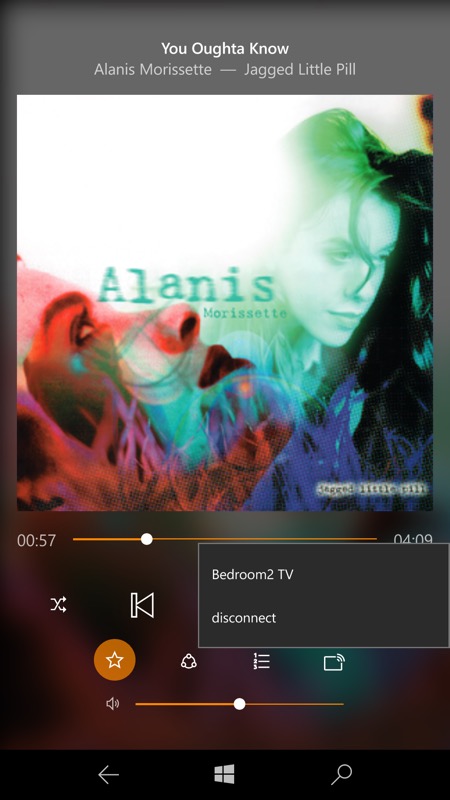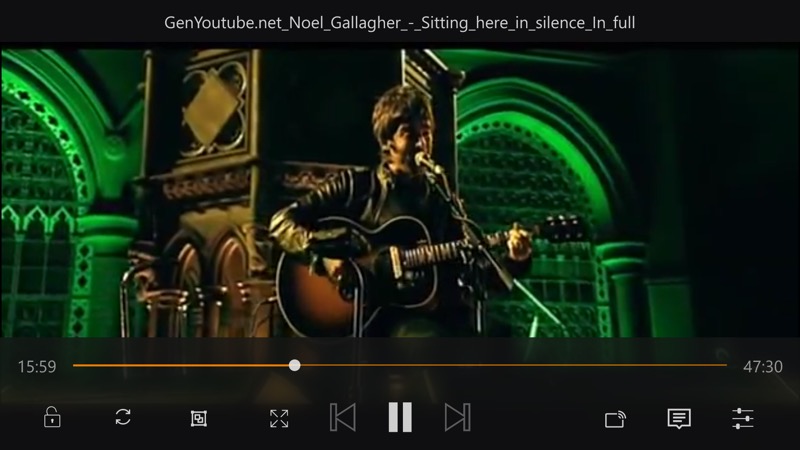 Video playback, with the controls visible (they auto-hide after a few seconds).
Of course, you might well ask why you should care about VLC's UWP app when the likes of Groove Music and 'Films & TV' work OK on Windows 10 Mobile. Good question.
And here are some good reasons:
VLC can play video and music file types that Groove and Films & TV can't, see the VideoLAN page for more on its limits.
VLC doesn't (seem to) have the annoying track startup delays that sometimes plague Groove Music.
VLC includes its own graphic equaliser, important on non-Lumia devices which don't have the (ex-Nokia) Extras/Equaliser module in their ROMs.
VLC is prettier.
VLC is updated more often.
You can grab VLC's UWP app for all Windows 10 devices here in the Store. It's free and always improving.