Review:
Apict Instant Camera Effect
Score:
70%
Apict is a great photo manipulation application, letting you take photos and make them look like an old instant camera picture, stick on a caption, and upload them to your social network - quick and easy. But is it value for money? Let's find out.
Version Reviewed: 2.5.0.0
Buy Link | Download / Information Link
Unlike some larger and more feature rich applications (such as Pictures Lab, reviewed here on AAWP), Apict will turn your smartphone camera snaps and pictures into something that is similar to output from an old school instant film camera, which is represented by a stylised Polaroid-like camera as the application icon.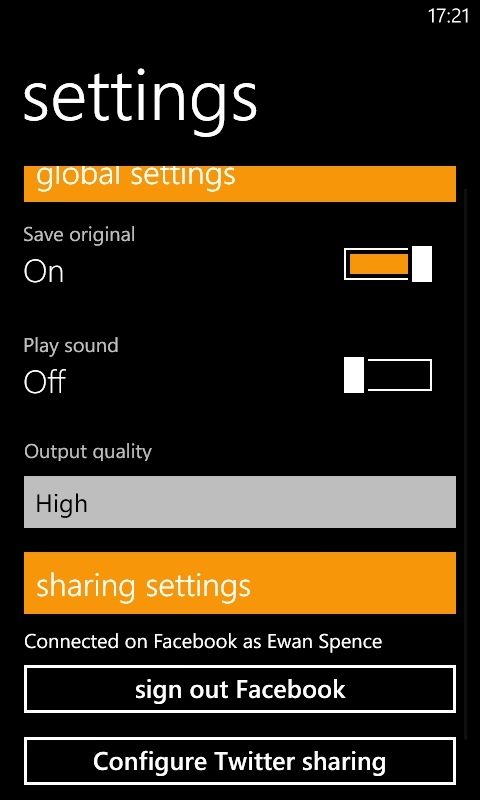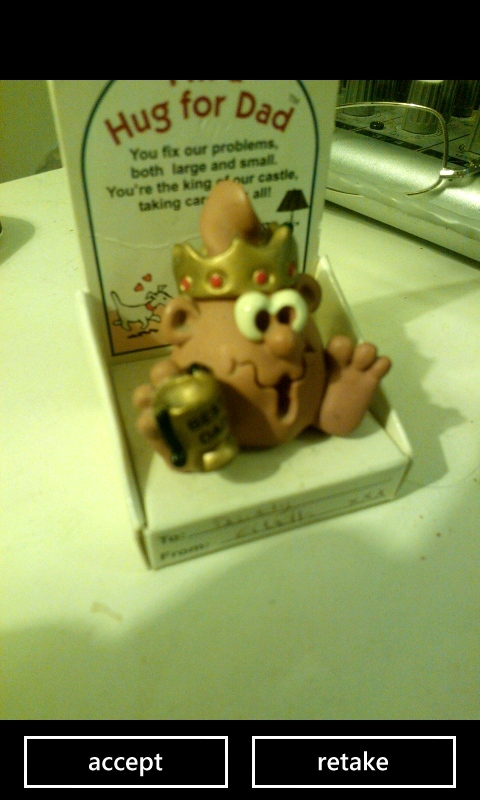 Technically, this is a pretty simple piece of code. First you need to have a source image to work from and, as you would expect, Apict will let you browse your phone's gallery of pictures; or you can start an instance of the built in Camera application, and the photo you take will be passed back to Apict once you are asked if you want to use the snapped picture or take another. That dialog is not only a nice touch, but the whole 'take a picture' operation shows deep linking from one application into another, and is hopefully a sign of things to come from app developers.
Once you have your picture from either source, it's time to crop out a square portion of the image. You get an overlaid square on the image, and four grab handles at the corners. It goes a bit crazy here, as you can move these grab handles into a rectangular shape - I would have expected the crop area to be locked to a 1:1 aspect ratio.
No matter the final crop shape, the square of image that is taken out will be in the centre of the area, and will be as large as possible (i.e. the length of the shortest edge will be the length of each side of the cropped square image). The methodology works, but a bit more care in the UI to always have the highlight showing would be a huge improvement.
You can also add some text, which will be rendered in the space that would traditionally hold the development and fixing fluid, and be scrawled on with a marker pen to say "Rodney and Dave"...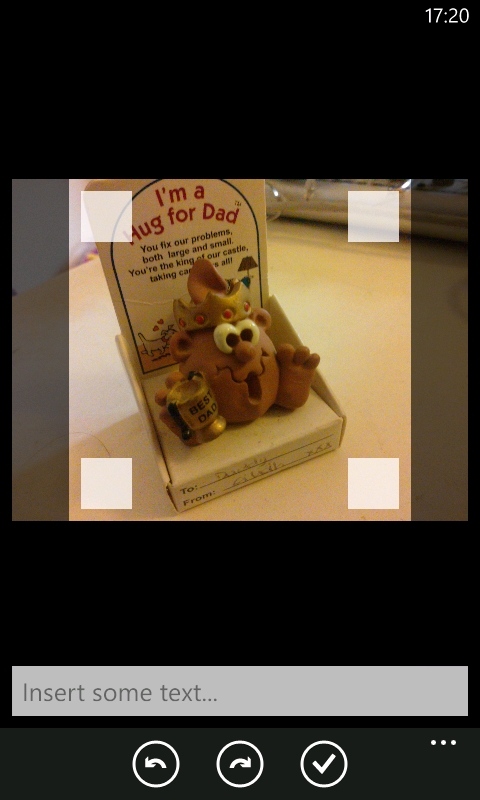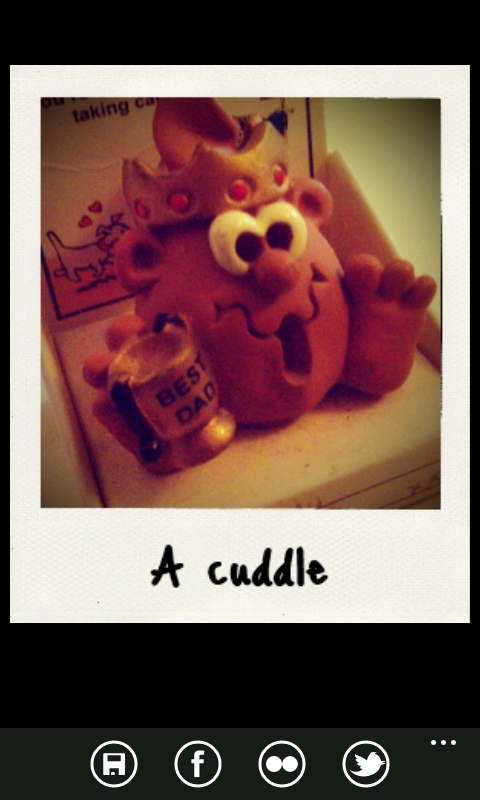 Tap the tick, and the preview of your image will be generated. You can go back and reset the cropping, or change the text, as many times as you like until you are satisfied, at which point you can save the image back into the gallery on your phone to use as you wish, or upload the image to one of three social networks that are included in Apict - Facebook, Twitter, or Flickr.
And that's it. Apict is a simple application, focused on one style of "customisation". It is rough around the edges, but there is a lot of promise on offer here. I think it's fairly priced at 79p (or local equivalent), especially when compared to other photo tweaking apps which may have more effects, but at a higher price. I'm just not sure if a single effect, even one as cute and useful as Apict offers, is enough in a paid-for application.
Reviewed by Ewan Spence at