Review:
Mugenizer N11 Portable Wireless Charger Power Bank
Score:
78%
We've seen large portable USB chargers (e.g. the Turbocharger 7000), we've seen small all-wireless chargers (the Nokia DC-50), but the Mugenizer N11 seems to offer a feature set that's a very useful compromise. With 4800mAh capacity and both USB and Qi charging output, could the N11 really be the all-purpose mobile charger than many have been waiting for?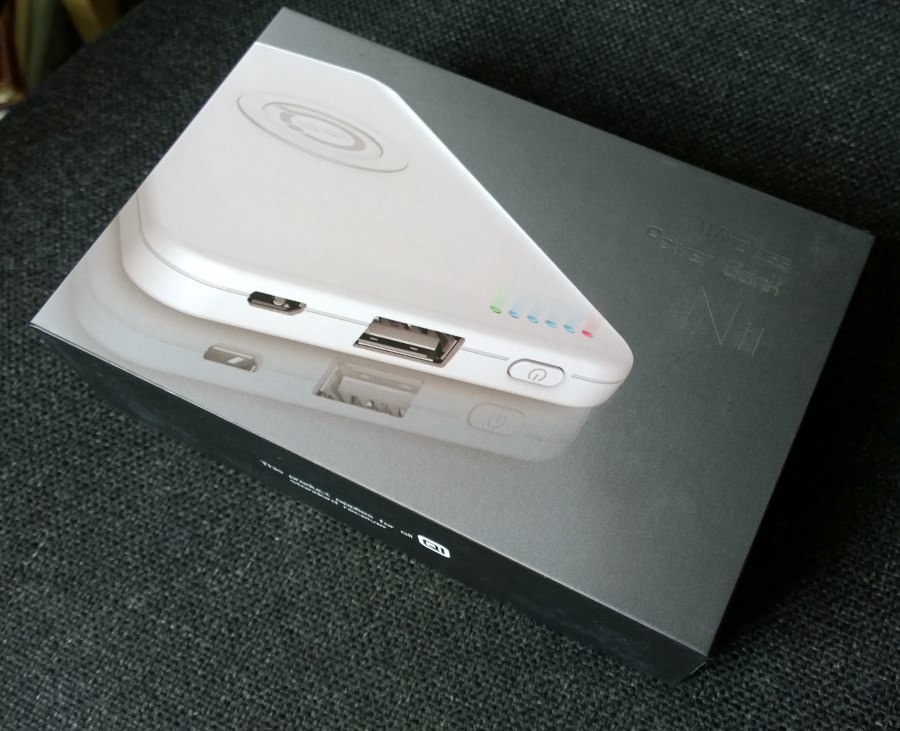 Available only in white for some reason, the N11 impresses by being. possibly, the perfect compromise across all aspects of mobile charging:
High enough capacity (4800mAh) to be seriously useful
Neither too large, nor too small (135 x 74 x 13mm)
The flexibility of outputting via Qi wireless charging or through traditional USB methods (for devices without QI)
Able to act as a regular mains-connected Qi charging pad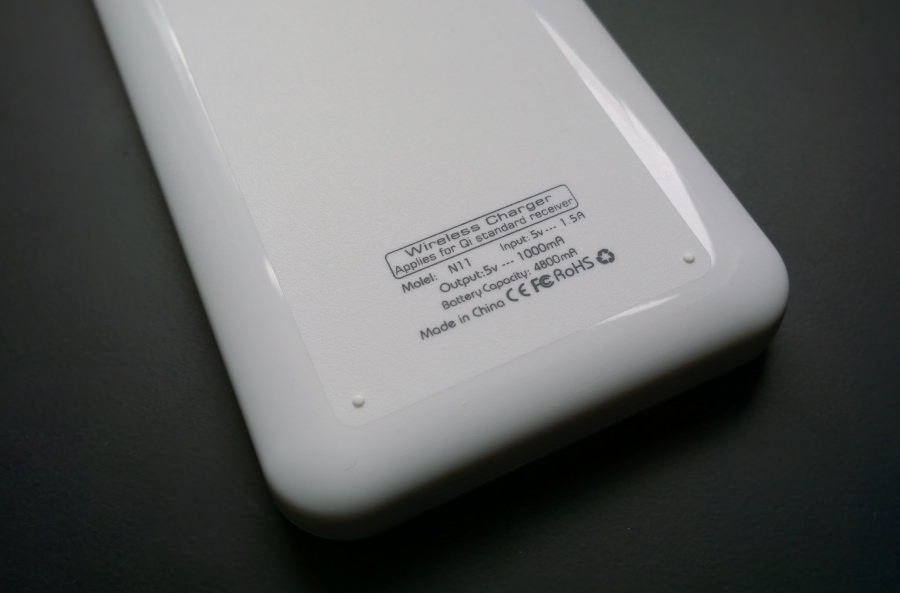 Charging up the N11 is done via microUSB using the supplied (up to 1.5A) charger - a valid question is 'Why doesn't the N11 also accept charging by Qi?', but given the high capacity of 4800mAh it's clear that the existing three-to-four hour charge time on mains would then be extended significantly. A typical use case for this sort of device would be to charge it up overnight at home, ready for use when mobile on a trip - putting in Qi input circuitry would just add cost, depth, complexity and expense. Nokia's DC-50 accepts Qi power input but then this is altogether a smaller and lower capacity solution with different use case (and no USB output).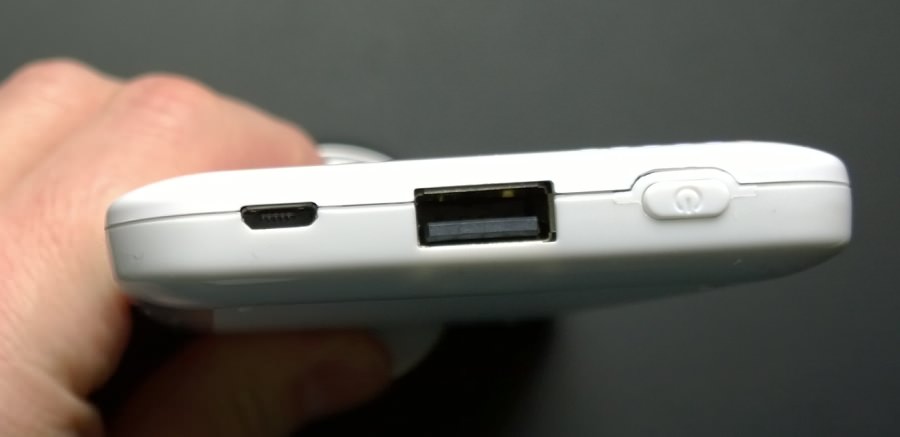 The N11 is a solid white brick which nicely curved corners and is lighter than you'd expect. I'm guessing that a higher capacity battery could have been used inside but that there would have been weight and charging time penalties - the N11 is, as I say, something of a perfect compromise.
The only two ports are microUSB charging in and standard USB out, the most common arrangement for such portable chargers. The N11 comes with a fairly long microUSB to USB charging cable (that can be used either way, i.e. as input or output) plus a two-pin Euro charging adapter. Most users won't need this, I suspect, we all have microUSB mains chargers coming out of our ears from a mountain of other devices (the ones that we're intending to charge with the N11!)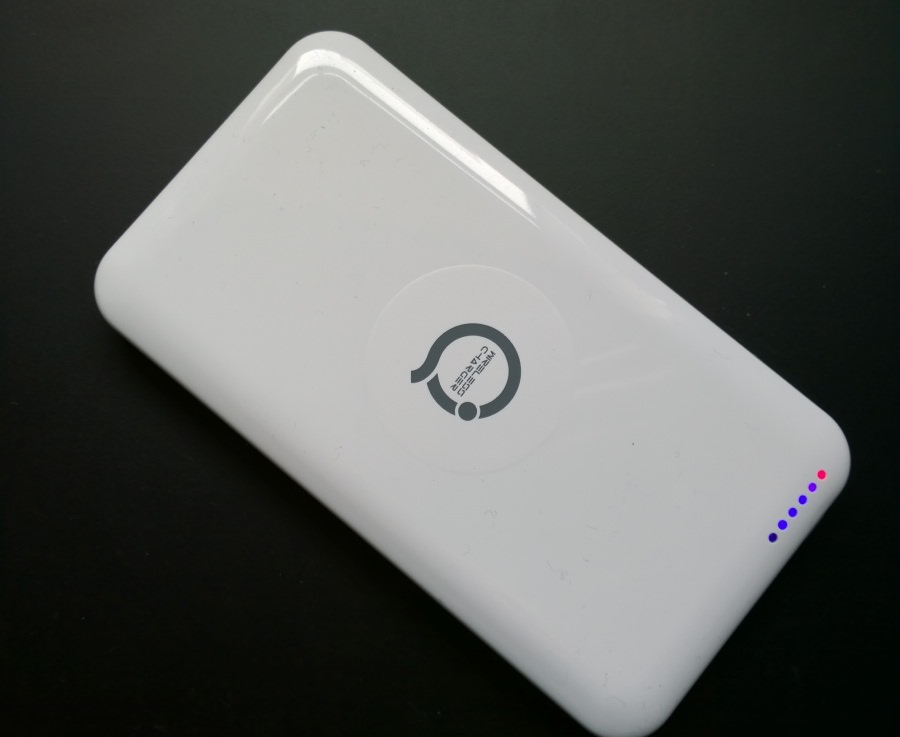 But the unique selling point here, of course, is that the charge can also be dispensed using Qi wireless charging, evidenced by the large logo sticker on the front of the N11. The actual Qi spot is fairly small (a couple of centimetres across at most) and I found that I had to be relatively careful with placement of any phones I tested this with. Rather than just placing the phone down with zero care, a moment's thought was needed to remember where the charging coils were in each device and then locate them over the centre of the logo.
It's a little fiddly having to get the position right to within 2cm, but you quickly learn the optimum position for each smartphone - essentially, you're lining up the coils in the phone with those in the N11 - the better the alignment, the more efficient and the faster the charging will be.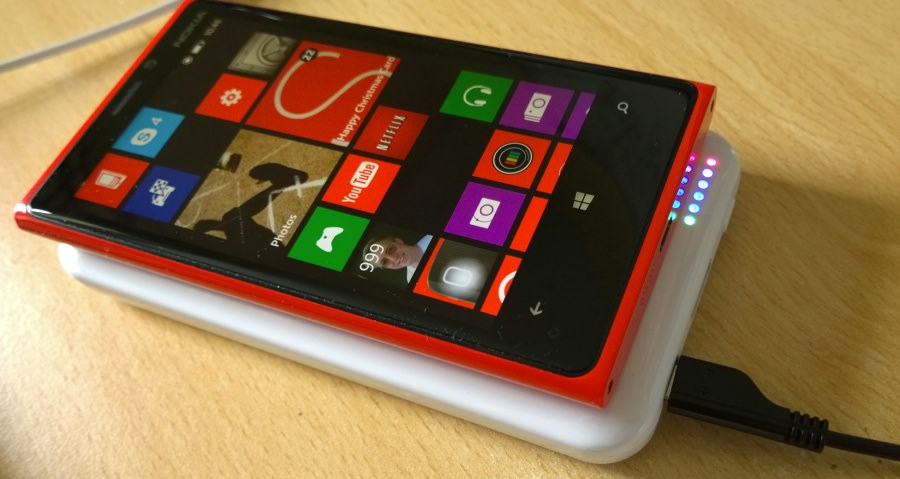 You're helped by the LEDs on the N11's edge. Red indicates that the unit is 'on' (by default it sleeps after a minute, if not being used), four blue LEDs show the approximate charge level inside in 25% increments and an extra green one comes on and blinks when Qi charging of the phone is working properly. Helpfully, when charging starts, a beep is also sounded - so there are both visual and audible clues that you've got the phone positioned right over the N11's coils.
In use, everything works as advertised. While away from base, you press the 'on' button on the edge and then either place your Qi device on top or plug it in using any convenient USB cable (appropriate to your device). The 4800mAh capacity was borne out, though there's the usual loss of up to 30% in transferring power wirelessly - if absolute efficiency was needed you're still recommended to use a cable. But hey, that's physics for you.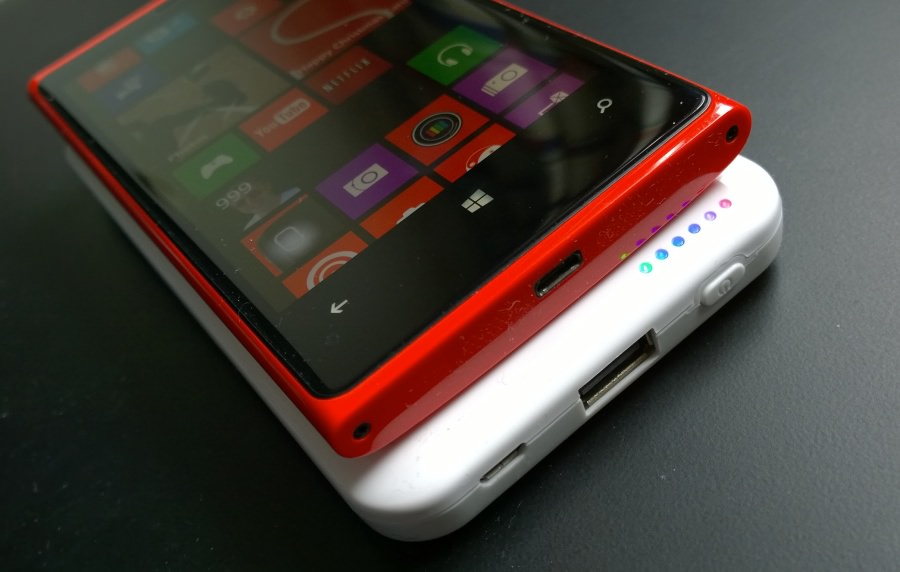 Back at base, the N11 works well as a deskbound Qi charger, i.e. plugged into the mains to keep it topped up and then you just pop devices on the N11 to keep them topped up as well. There's a slight restriction in that you can't 'daisy chain' another USB cable out of the side to another device, so it's Qi only when in this 'desk' mode. But unlikely to be a problem for most people. There's no problem charging a phone wirelessly while charging the N11 itself.
The supplied charging cable is quite long, but I found the N11 worked very well with one of my various retractable multi-tip leads (from previous gadgets) - the cable in the box is only really for charging the N11 itself - it's thick and rated for the full 1.5A and the length is designed to go from the floor to desk-height, etc. Most users will have their own favourite USB adapters and widgets/cables and all will work fine with the standard USB out port here.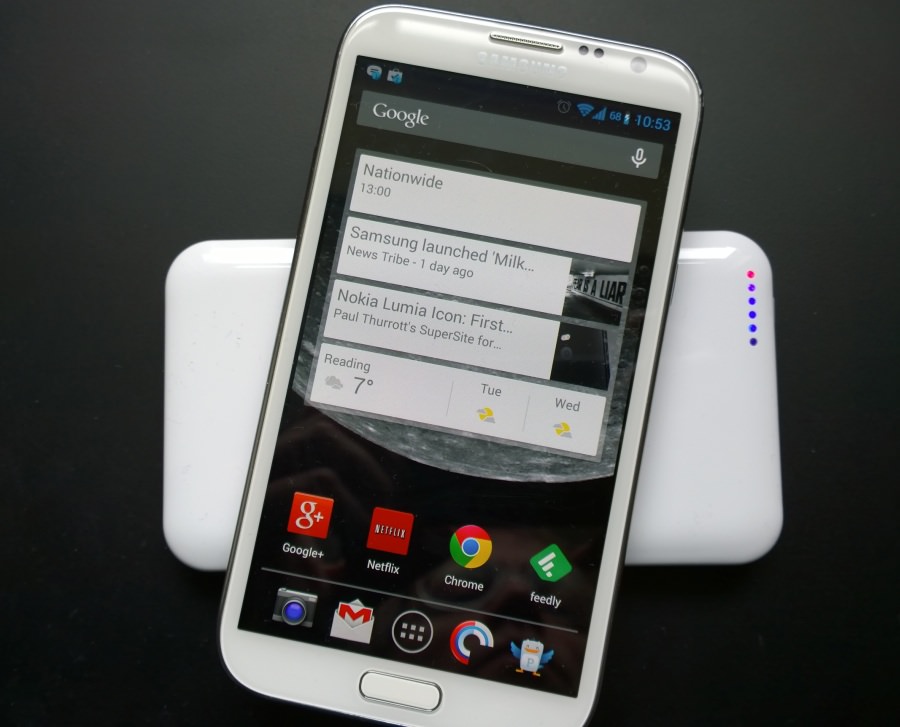 It's hard to fault the Mugenizer N11 - it's relatively compact, not too heavy, has enough capacity to wirelessly or directly charge any current smartphone from scratch - usually with power left over to top up something else too.
The efficiency question is something worth thinking about if you're mobile, of course - if you want to eke out your mAh then losing 30% on every transfer isn't ideal. But the convenience of Qi (as detailed in depth here) is awfully easy to get used to - and it means that you can head ot with just the N11 in your pocket and no cables/adapters at all. So we're back to the usual efficiency versus convenience argument.
The Mugenizer N11 is currently selling for $70, which works out to about £40 in UK money - but I did note that international Fedex shipping is (currently) effectively free ($1 or 0.69p), making the N11 rather good value for money overall. Recommended.
Reviewed by Steve Litchfield at