Review:
MovieJax
Score:
85%
The latest in the batch of video editors that followed the availability of the Windows Phone 8.1 Developer Preview and its extra file access APIs, plus the latest Nokia Imaging SDK, I've waited until MovieJax had a few updated under its belt before giving it the review treatment. Summary? Although it lacks some of the bells and whistles of its competitors, this is probably the video editor Nokia itself would have given us - it's simple, reliable, fast and highly recommended.
Version Reviewed: 1.4.0.37
Buy Link | Download / Information Link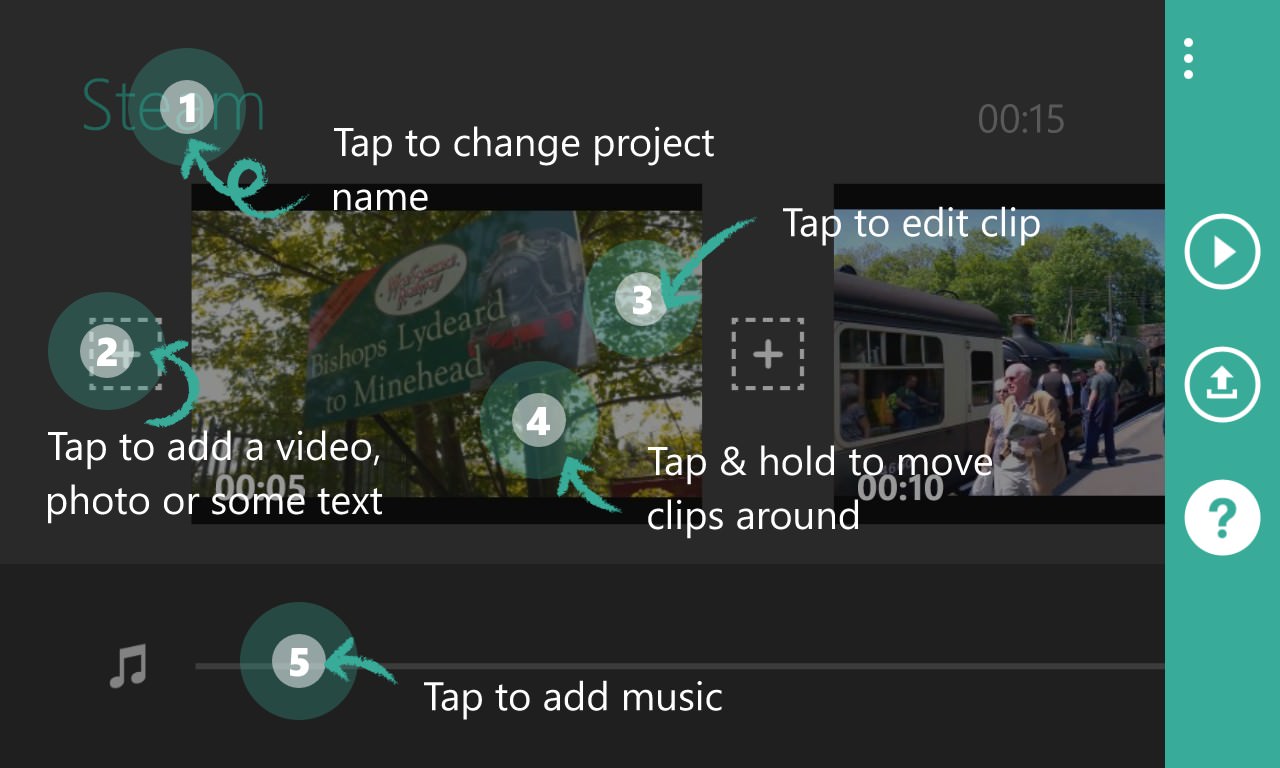 With an interface that's all its own but definitely in the spirit of classic video editing wizards, MovieJax manages to steer a clever line between being too simple to bother with and so complex (or unstable) that you stay clear of it. In fact, my project experiments met only a couple of very minor caveats and everything worked as expected.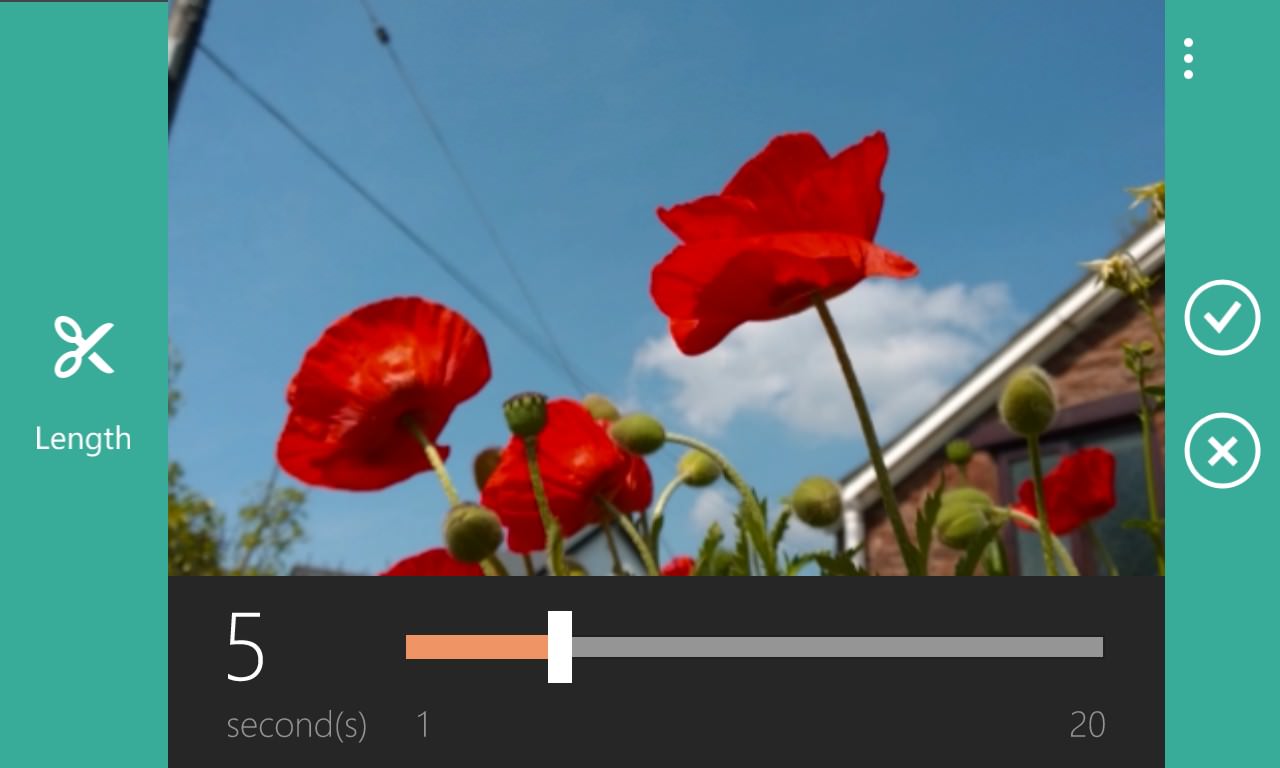 Within the limits of what MovieJax can do, that is. There's no subtitling over images, there's no Ken Burns effect (just the option to set a length of time a photo is shown for), there's no chance to butt up alternate soundtracks against each other underneath your footage. MovieJax keeps things deliberately simple, to assembling titles, stills and video clips all in the right order, with a soundtrack of your choice underneath. Just tap on a '+' sign and choose when you want to insert or go in next.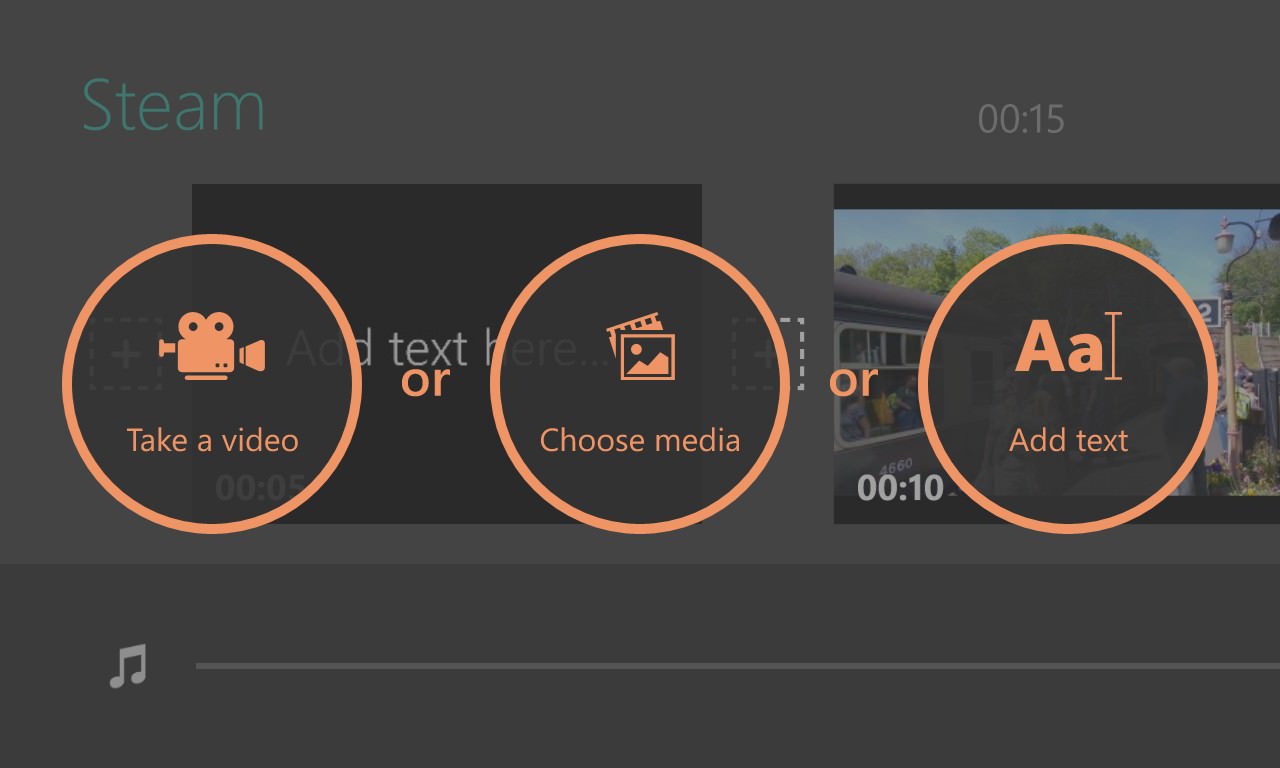 That there are some subtleties (e.g. font options in titles, soundtrack volume, video clip splitting) shows that the developer knows how to implement detailed controls where needed - I'd hope there would be a little more in future versions (while keeping the UI simple), but I'm not complaining in the meantime. This is, unashamedly, a phone-based video editor, for assembling content and uploading to social media.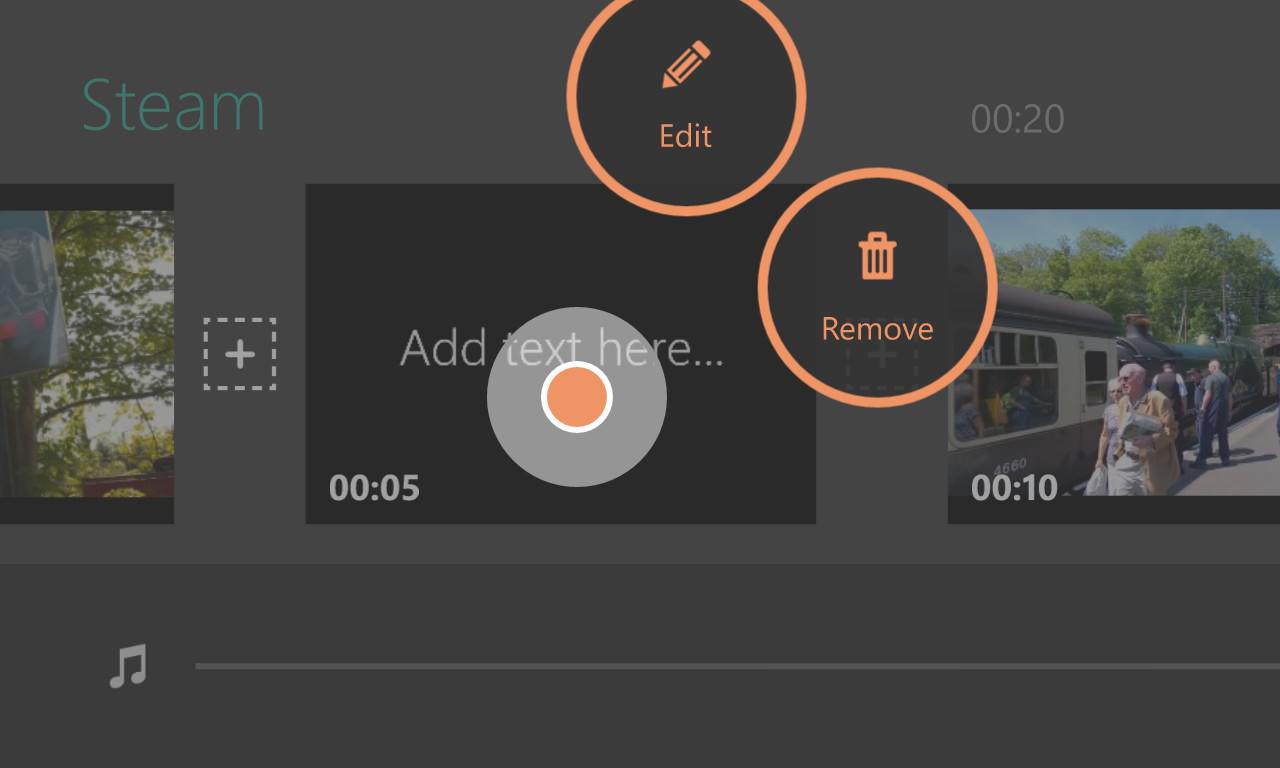 Rather cleverly, there's no need for traditional menus or even Windows Phone controls, since everything's either obvious or context-sensitive. In stitching together my project, there was no need to consult a help file - which is unusual for a video editor! When entering title text in particular, there's full control over text size, font and colour, plus you also get to pick a background - limited at the moment to solid colours.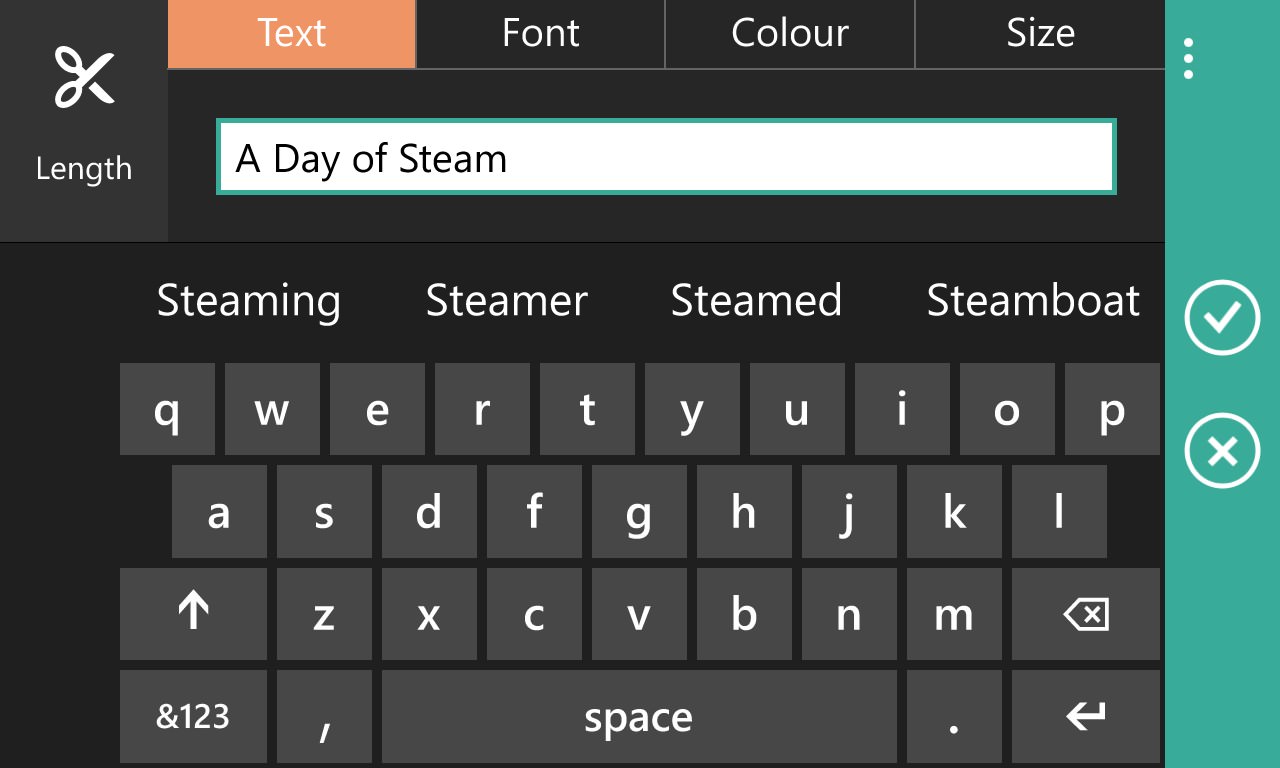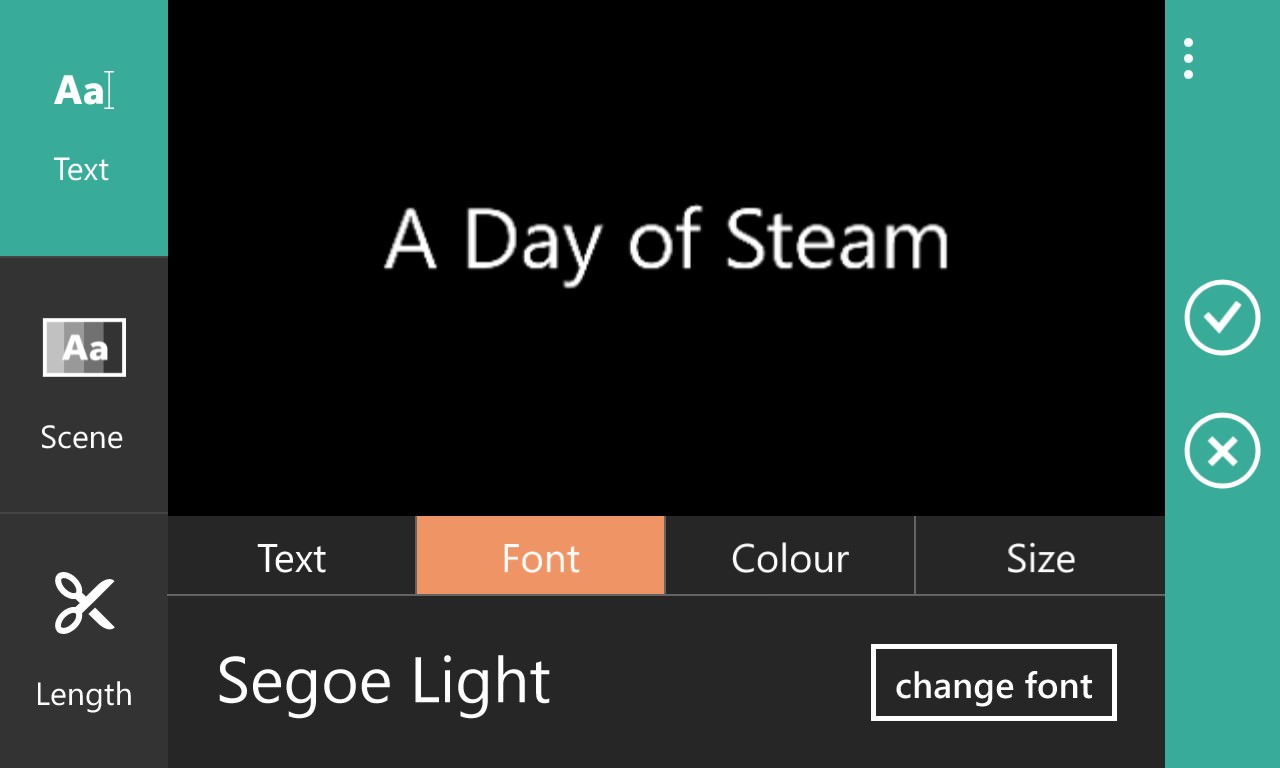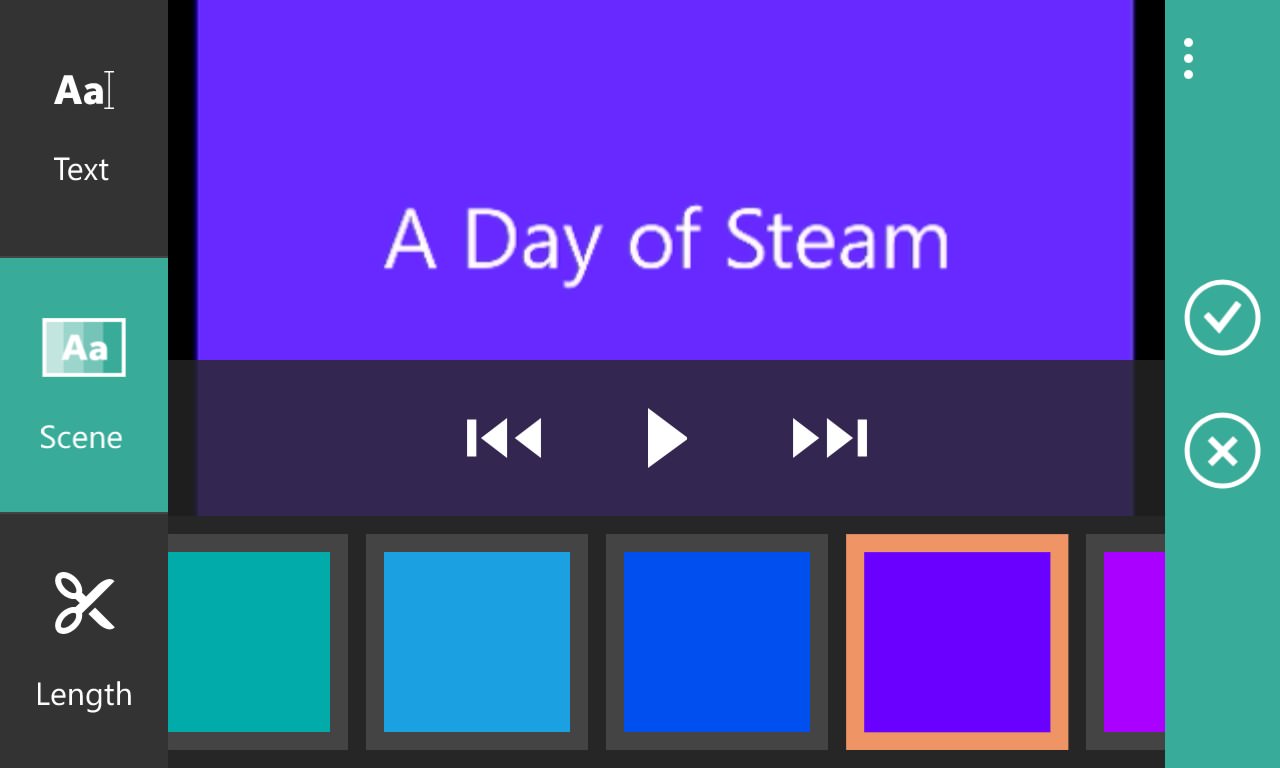 Adding a soundtrack is, as I say, a little limited, in that you can only have the one sound file underpinning your collection of media clips. Also, when using the file picker provided, all my local files came up in 'empty' folders, so I ended up picking something from my OneDrive collection - which worked just fine. You can trim the audio if needed or, handily (and quite an advanced function), loop it should it not be long enough.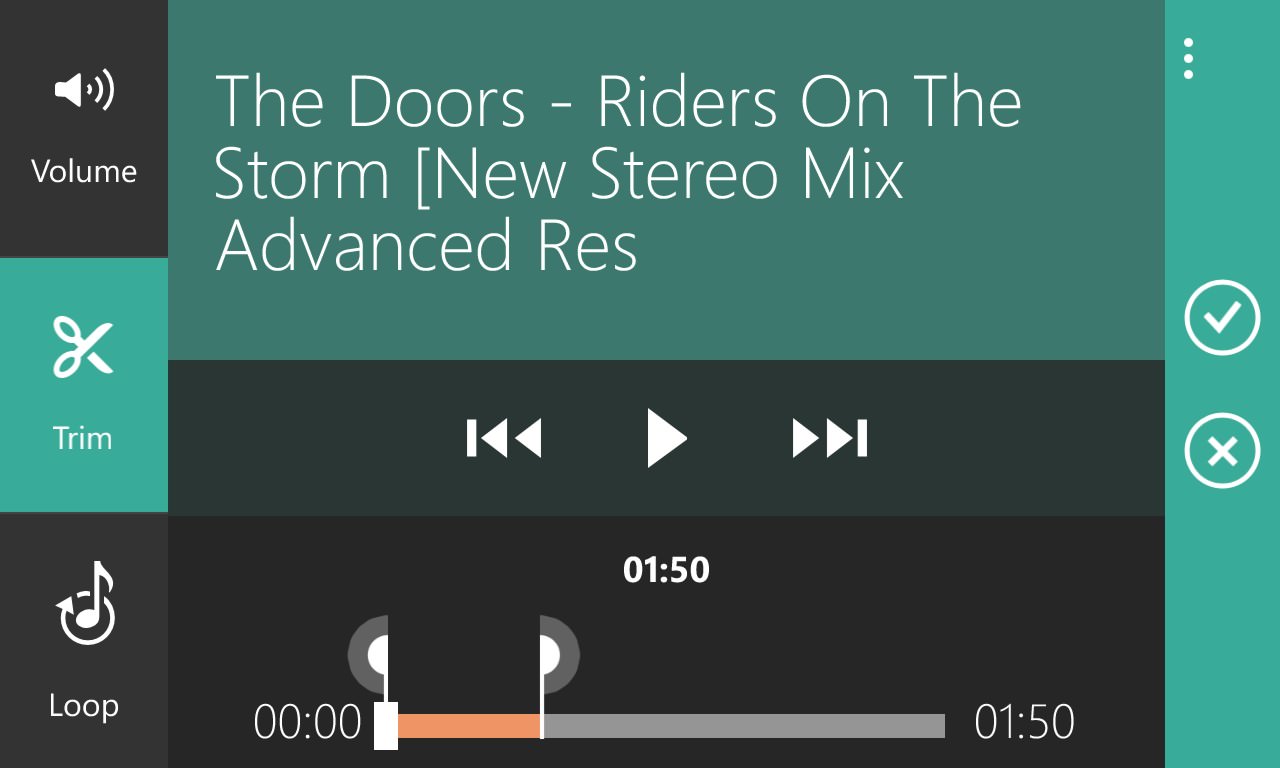 Having placed everything you need in the timeline and adjusted volumes, you can preview the assembled media at any point by hitting the 'play' icon. The movie is previewed in a window, complete with all titles and audio, with a timeline that allows scrubbing along, so you can quickly check any spot.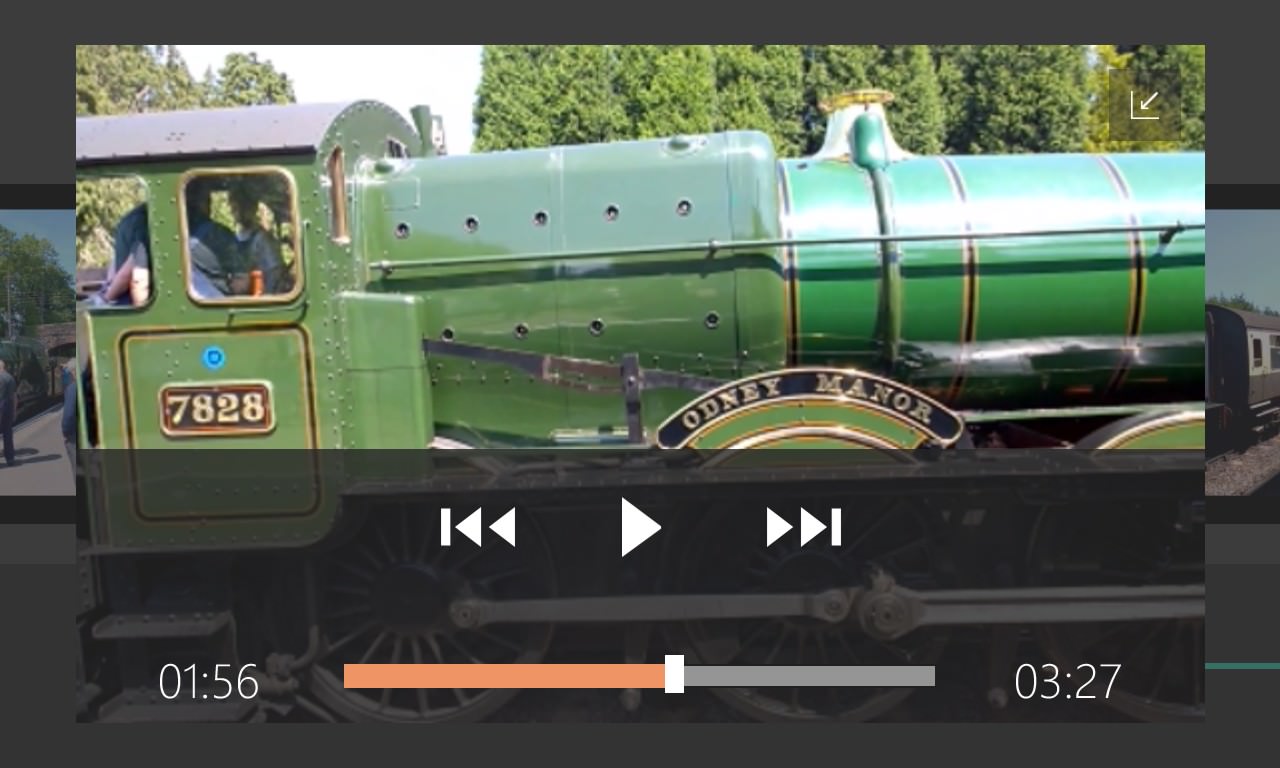 When rendering out ('publishing') the video, the free version of MovieJax (more a 'trial', really, if the developer were honest!) is restricted in duration, but £1.69 (or, in the USA, presumably $2 or $3) as a one-off in-app purchase is perfectly fair for software of this quality, and allows unlimited duration.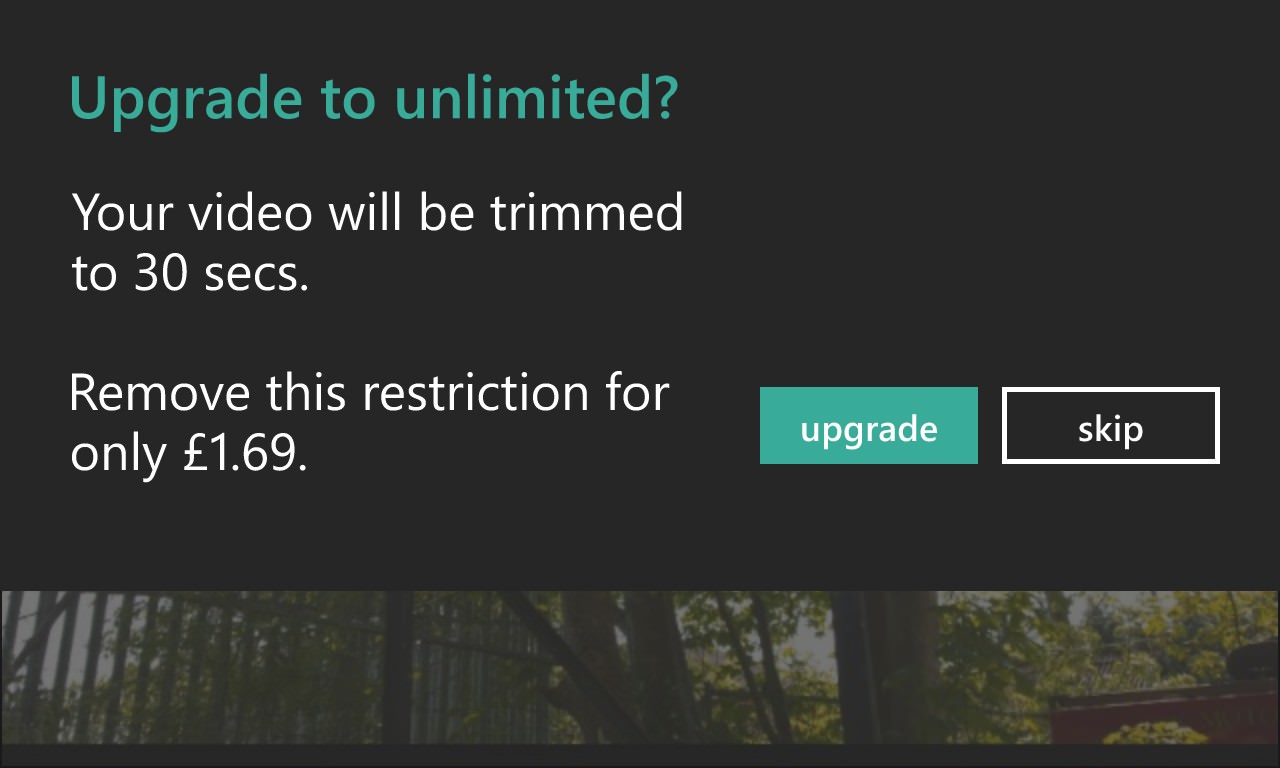 I liked that there was complete control over output resolution - the default is 'Auto', of course, matching the capture resolution of the highest res clip in the project, but you can force any other video resolution, right down to QVGA (anyone remember that? The Phones Show started off in QVGA, in the days before YouTube existed!), amazingly...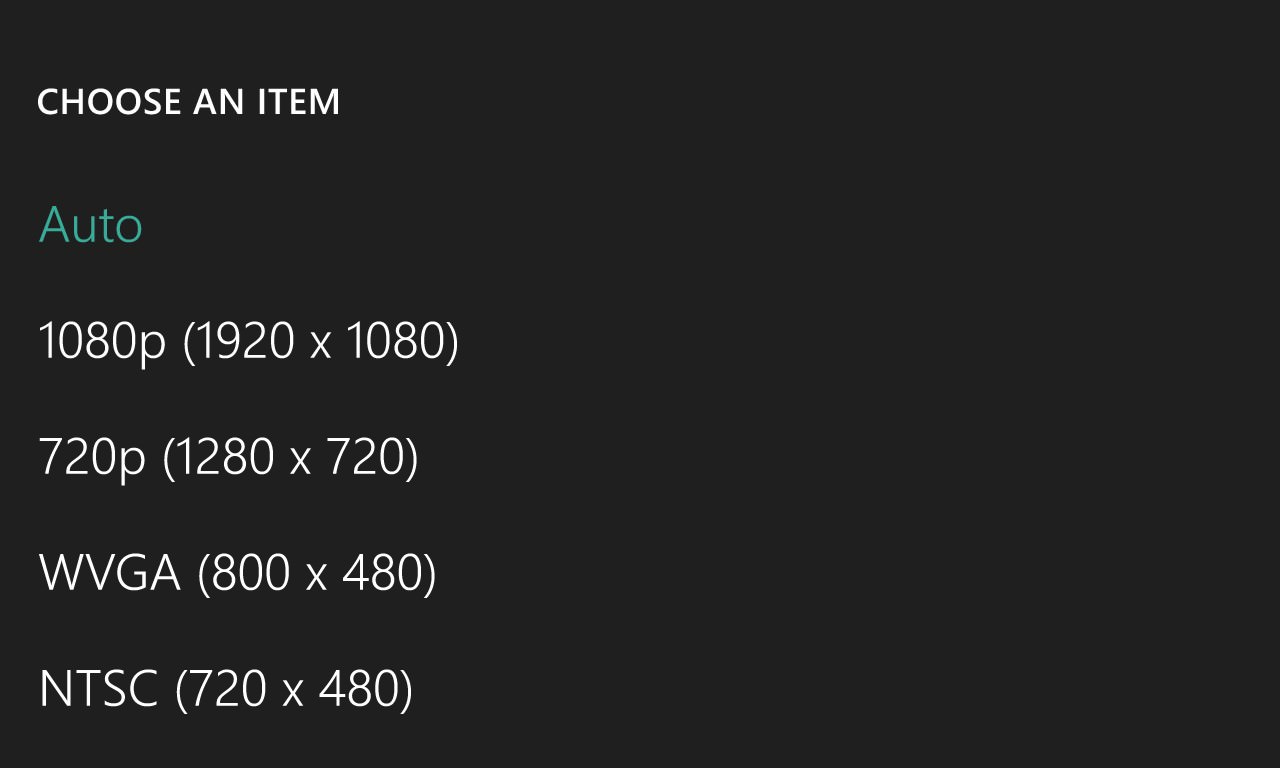 Cleverly, MovieJax disables the usual screen locking on your Windows Phone, ensuring that (while rendering) the device stays fully powered on as your new video file is created. Even cleverer is that, as the percentage indicator advances (a 3 minute video took about 4 minutes to render on a Lumia 1020), the background changes to reflect a frame from the section just processed. Both cool and pretty.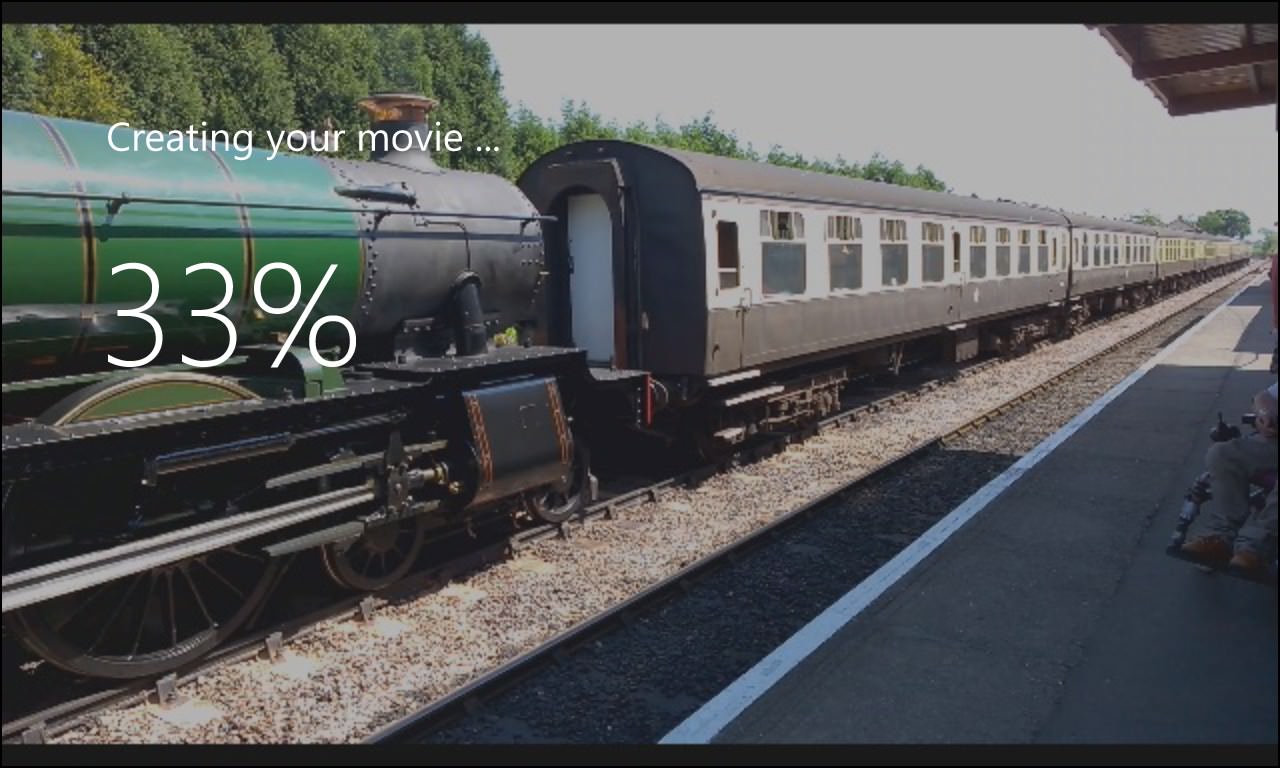 Although there's no direct YouTube integration in MovieJax (yet), Nokia Video Upload will the job for now. This does seem like an obvious area for the developer to expand, though.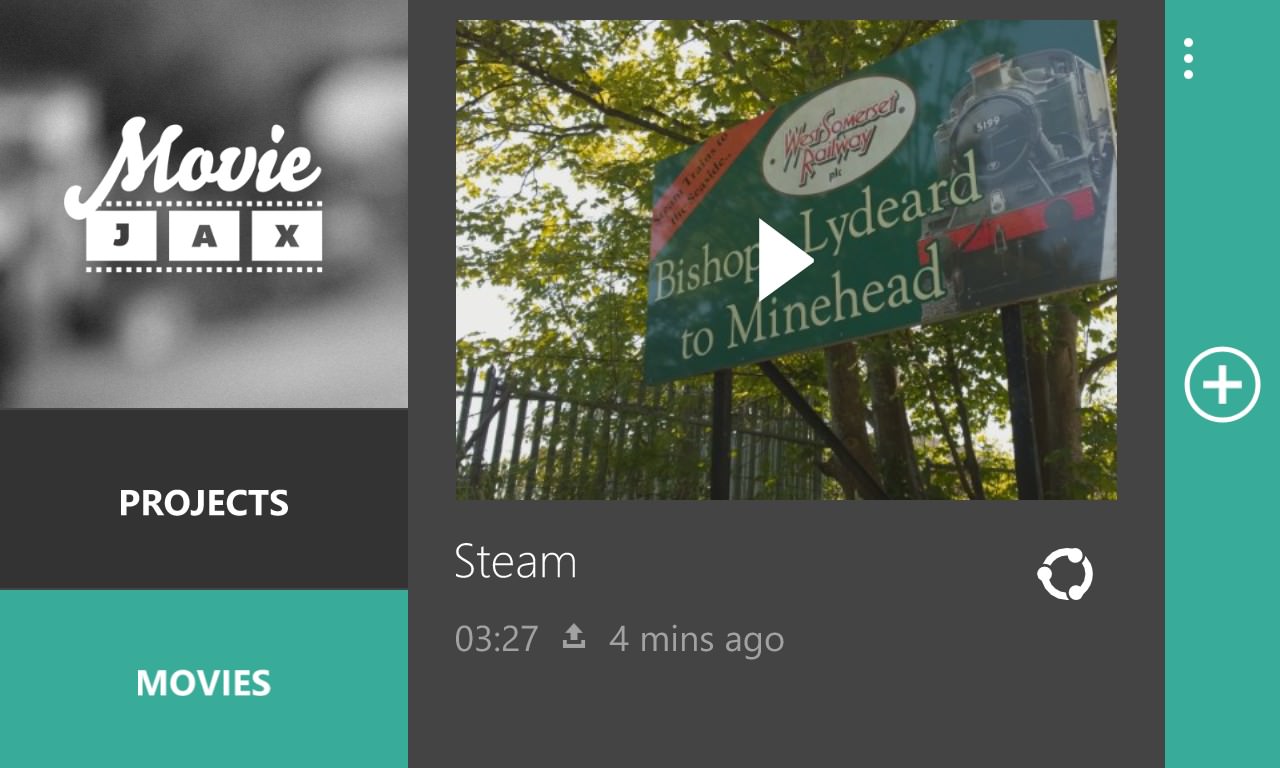 From multi-selecting media to trimming things that contain bits that aren't needed (or splitting and then trimming, where needed) to project management and working within the notoriously finnicky Windows Phone 'multitasking' environment, MovieJax has (nearly) everything nailed. I'm sure there will be updates coming along in due course, but the tool is already very useable, providing your ambitions are relatively reined in.
Highly recommended.
Reviewed by Steve Litchfield at