Review:
Delivery Simulator
Score:
86%
Ever fancied driving a huge articulated lorry? Or being a manic 'white van man'? Or being an army delivery driver with fragile nuclear weapons in the back? These are typical scenarios in this, Delivery Simulator - it's also immaculately programmed and presented (exclusively on Windows Phone?), is well pitched in terms of difficulty and is also great, great fun!
Buy Link | Download / Information Link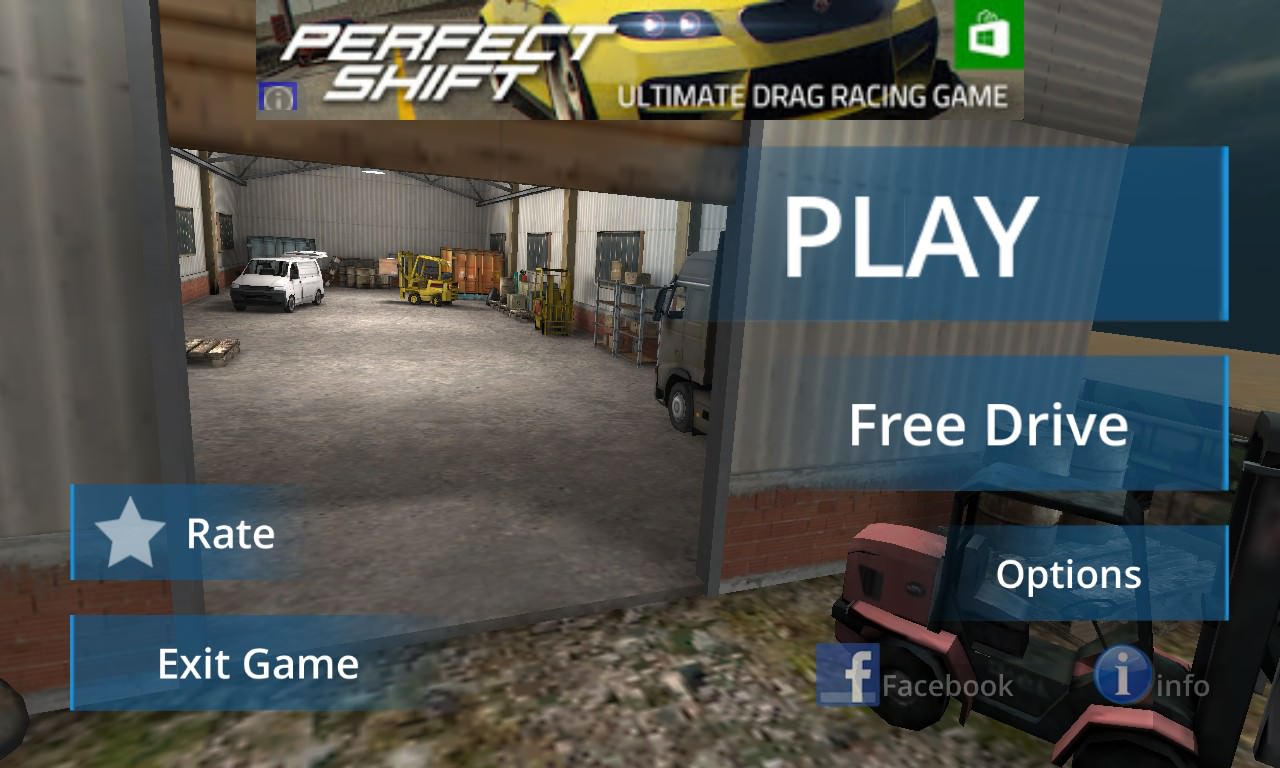 If being a humble delivery driver doesn't sound much like fun, think again - the range of vehicles is wide enough, the settings varied enough, the time limits tight enough and the terrain attractive enough, that there's precisely zero chance for boredom to set in. Each level/challenge only takes a few minutes to try, so Delivery Simulator is almost a 'casual' game in terms of pick up and play.
Oh, and you don't have to stick to the challenges either, if you just fancy driving the vehicle of your choice wherever the heck you like - and crashing into anything you fancy! There's the usual variety of control methods - the virtual steering wheel possibly feels and looks the most natural.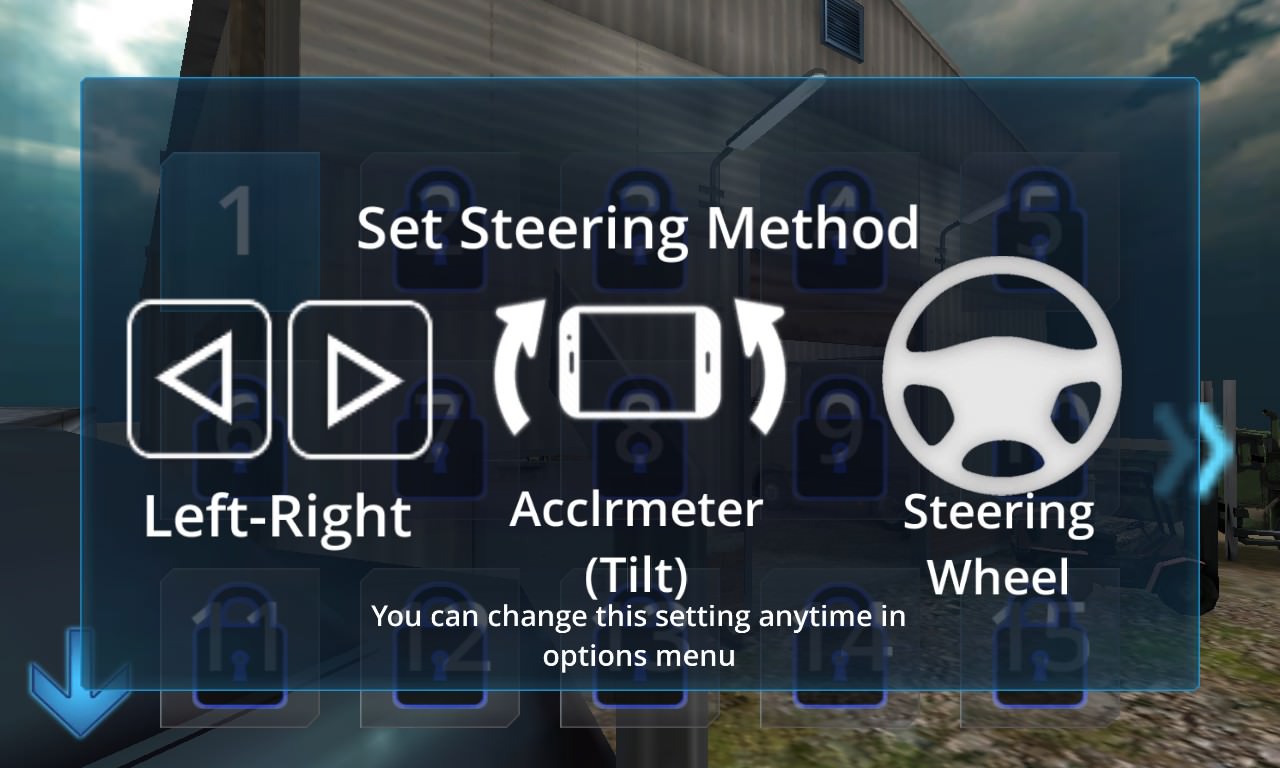 There are two virtual worlds to 'play' in at the moment, more may come along in the future - there's plenty of detail and opportunity for some fiendishly difficult roads to drive as you get challenged, level after level, to deliver your load.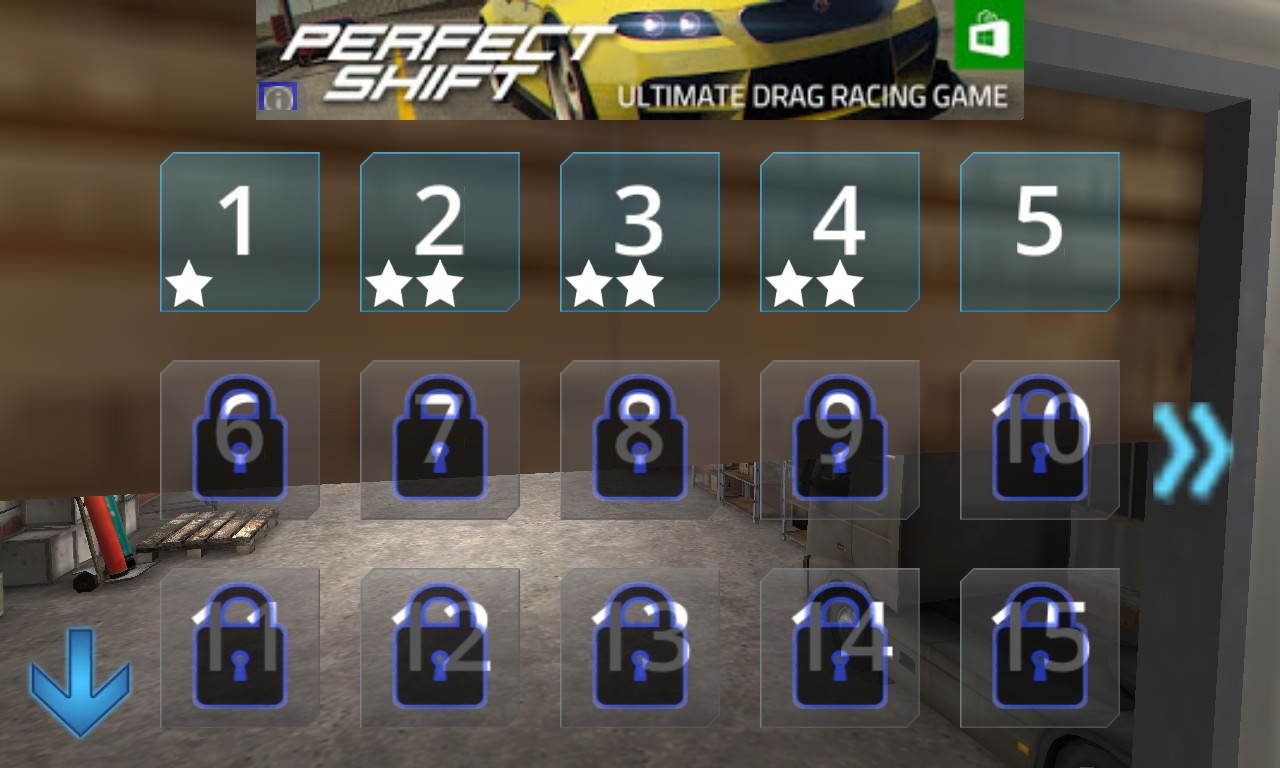 (As you'll see from some of the screens here, there are banner ads in the set-up pages, plus - not shown - interstitial full-page ads after each successful level.)
Each challenge/level is introduced clearly, i.e. stating your immediate aim (e.g. hook up the trailer) and then any subsequent ones (e.g. follow waypoints to deliver the package). Waypoints themselves are denoted as green blocks, so 'follow the green' is very much the order of the day. On roads, the blocks are walls of colour, so usually obvious.
A green arrow also points the way, with an additional green 'timer' line showing how much time you've got left. Miss the delivery time and you lose one of the 'stars' on offer. You also lose a star if you damage the vehicle along the way!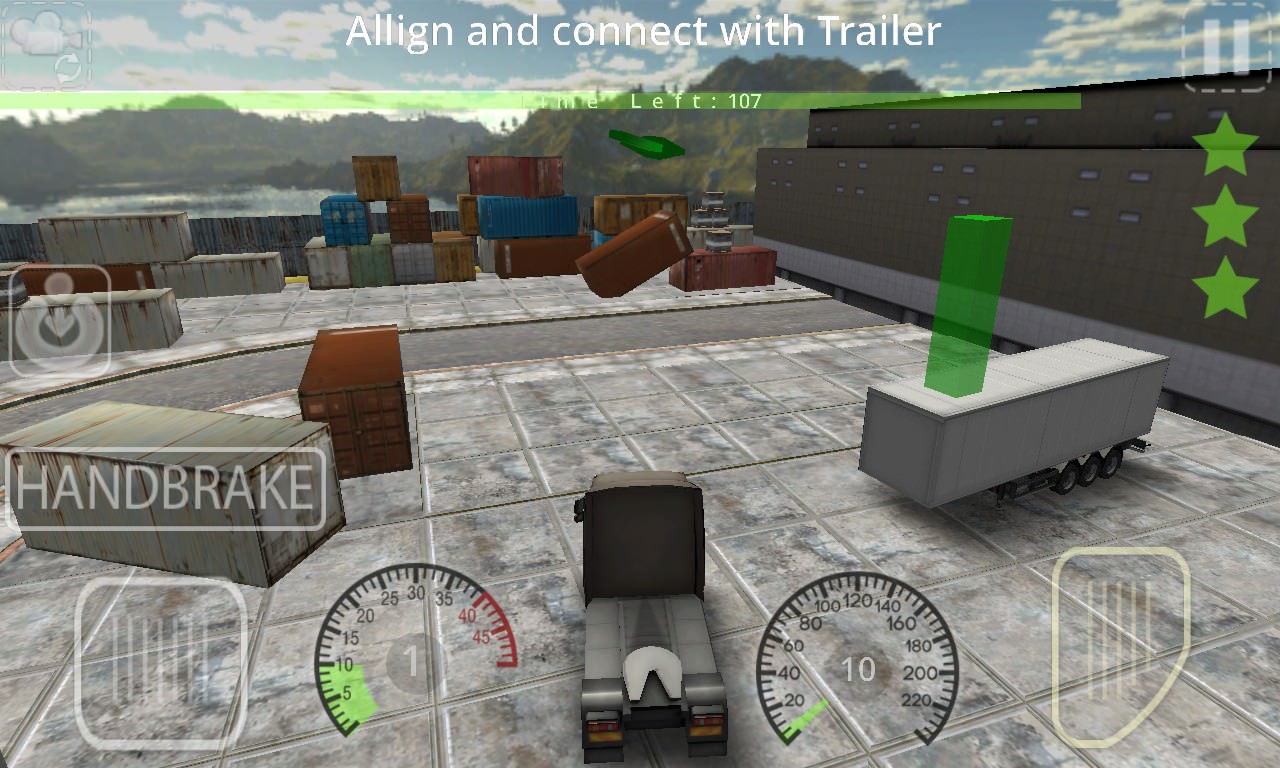 In addition to brake/reverse (left) and throttle (right), you have a few extra on-screen controls, depending on which vehicle you're driving. For example, the artic cab has a 'link up' button and the forklift has forks up/down/relax, etc.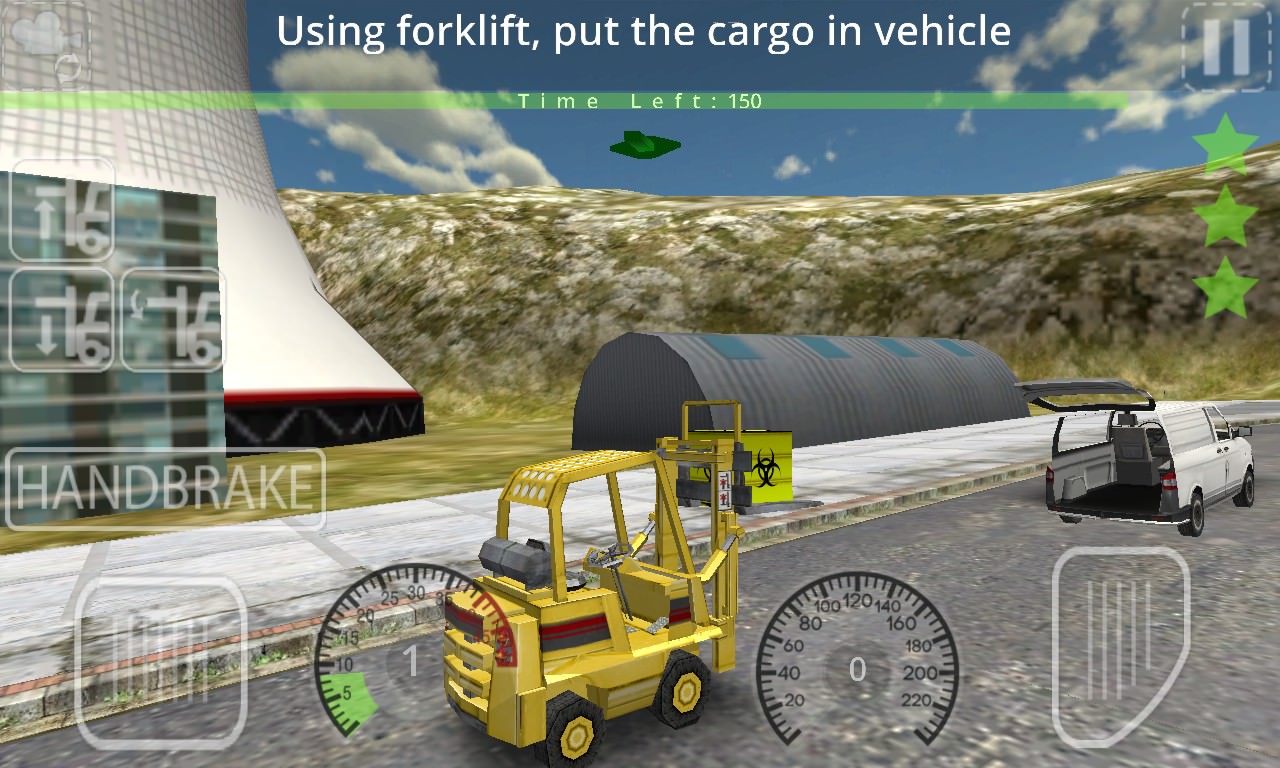 Especially impressive, and all handled by the Unity engine, every single view in Delivery Simulator can be spun, panned and zoomed in real time - so you can see the action (or indeed, get a better sense of what you're doing) from any angle you like. This can be very helpful when docking or inserting something (as above) though I didn't see an obvious way to 'reset' the view afterwards, so there's often some adjustment needed before you set off driving.
You can also switch cameras to an in-cab viewpoint, fun for the driving sections, but not very useful around the yards, although you can pan round here too, looking around the cab (for discarded coke cans and junk food wrappers?!)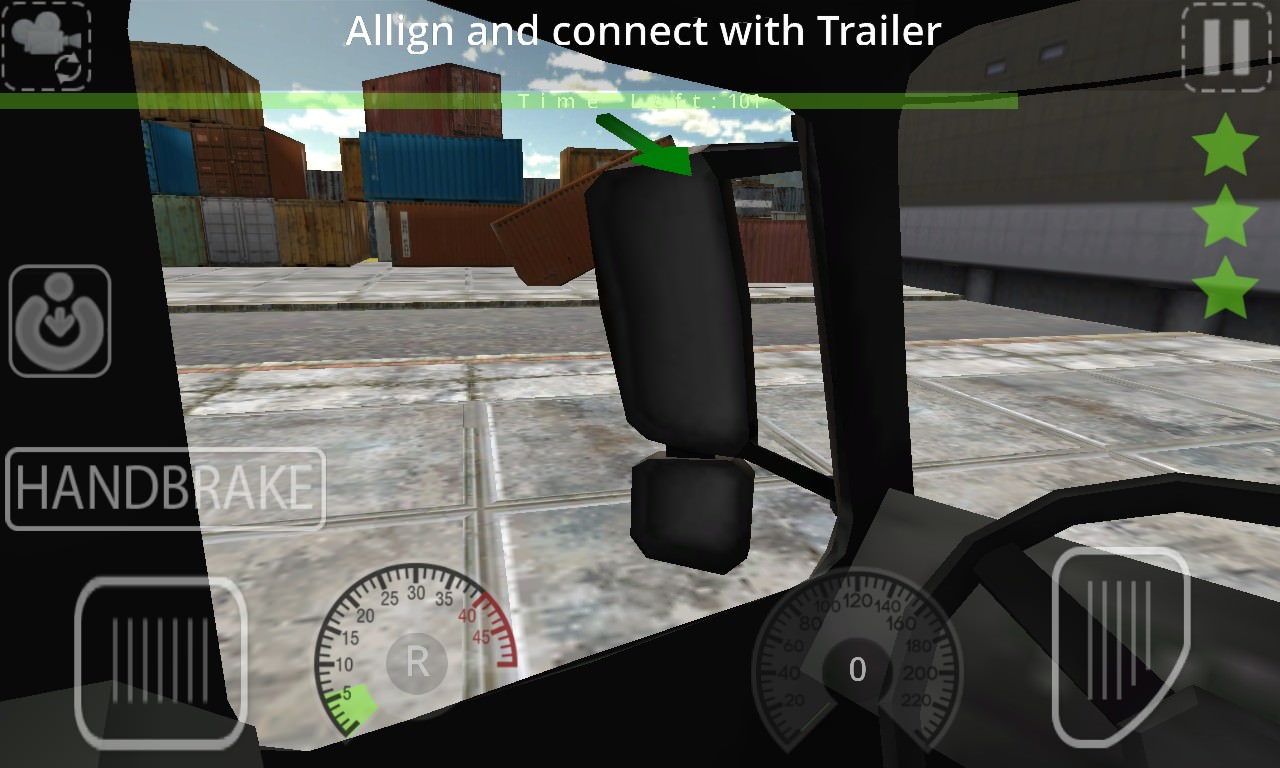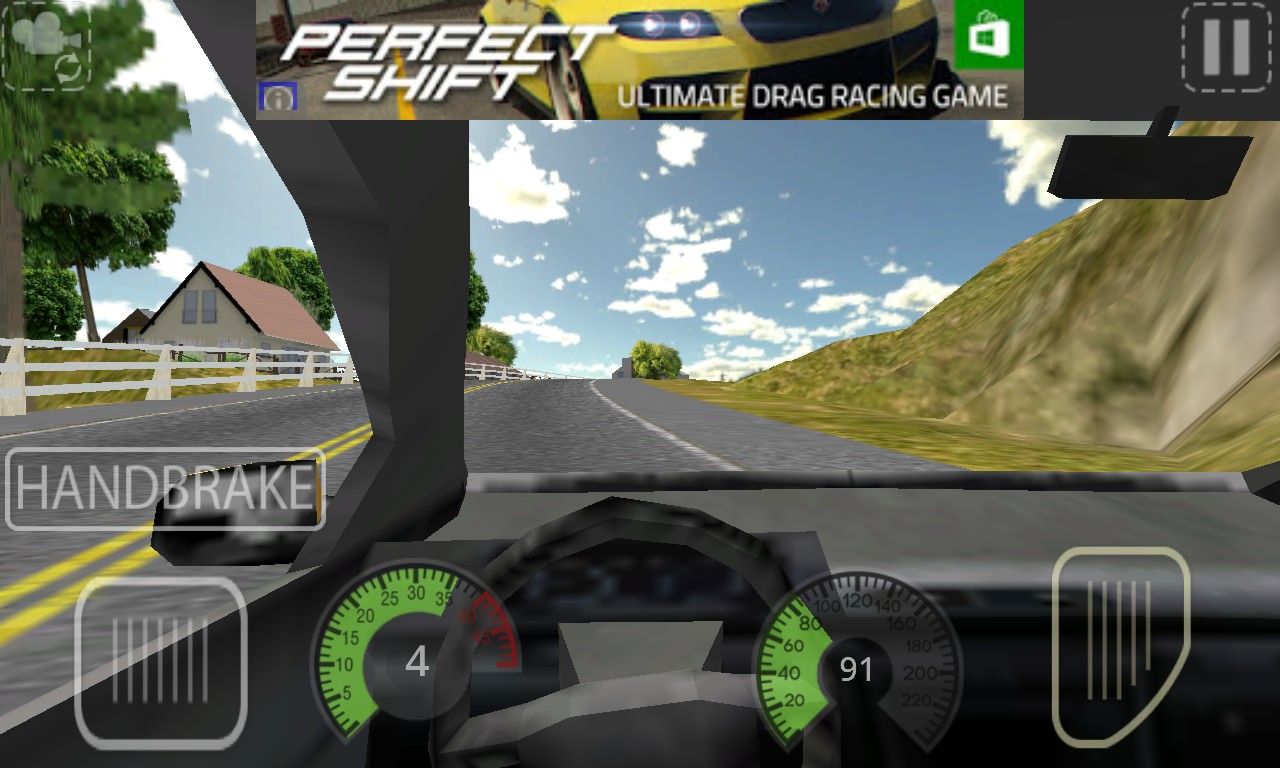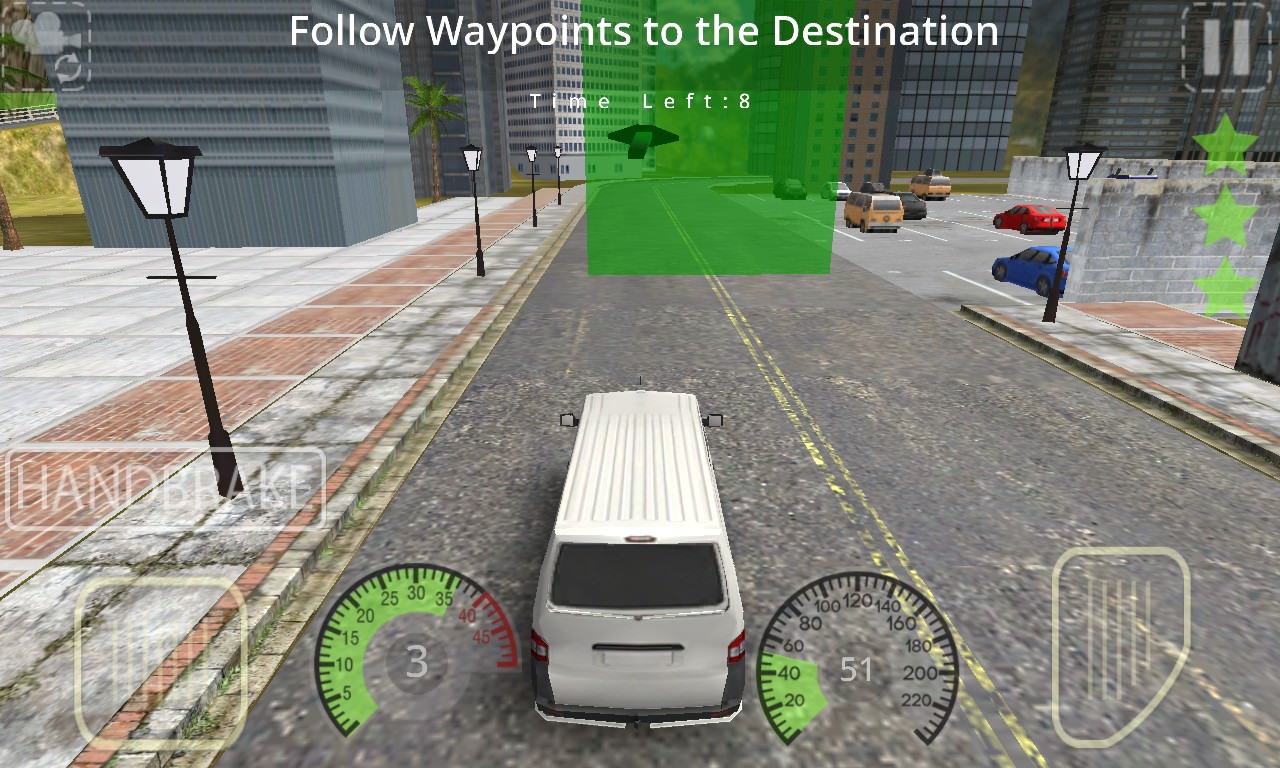 In motion, the physics are acceptable, steering seems sensitive for all vehicles, but then the game is trying to be challenging - it's pitched so that you have to be very careful on steering, throttle and brake, in order not to completely overcook it during a tight turn, with (usually) disastrous consequences. In the case of the all-in-ones, like the white van above, you might roll it or crash it; in the military open top lorry below, your (hopefully non-volatile) cargo wobbles and sways as you corner, so you need to go very easy on turns.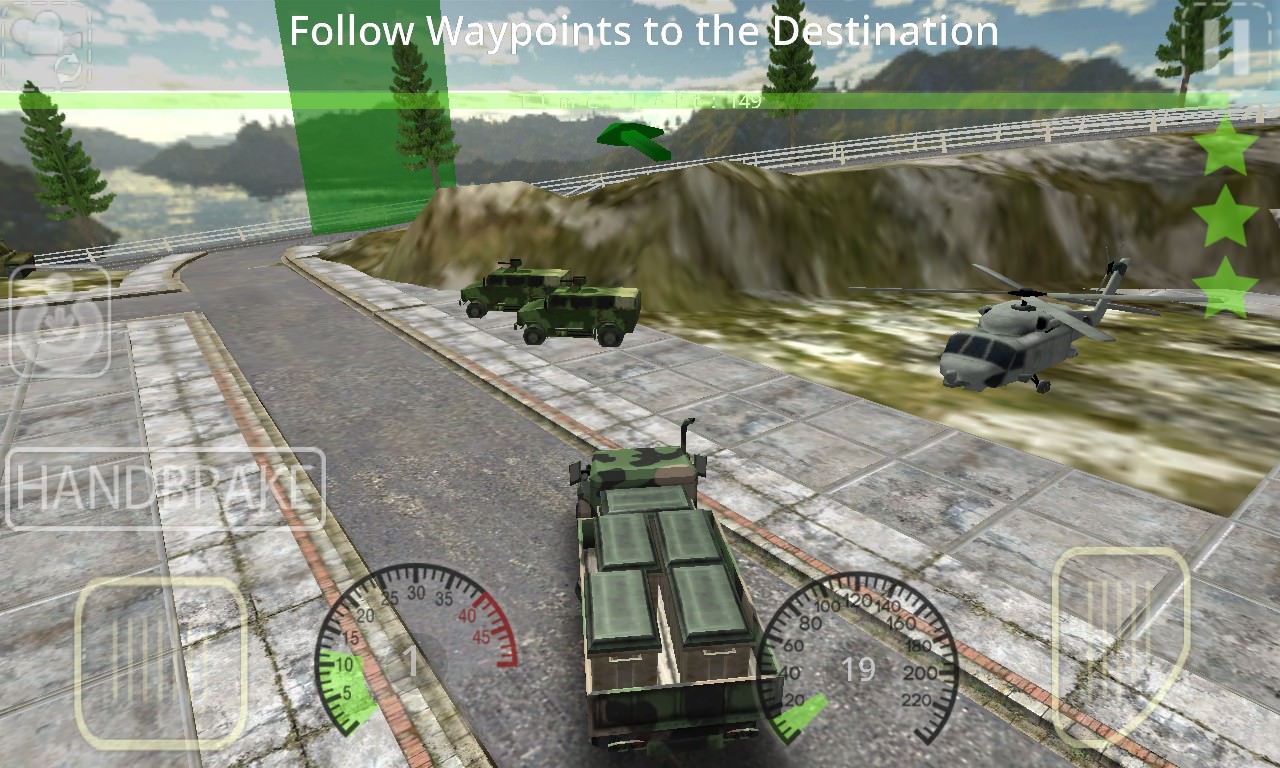 You'll have got an idea of the level of graphical detail by now - it's extremely impressive - and everything's fully enabled for collision detection - even riding over pavements gives the vehicle a lurch/bump, just as in real life.
Not that the visuals are perfect - you can often see objects in the distance being 'drawn' as they come into range. This isn't a massive problem, everything's certainly drawn by the time you're anywhere near something you might want to look at (or hit), but it's worth noting.
Half the fun in Delivery Simulator is when you get things wrong, of course. You can, essentially, drive wherever the hell you like and however you like - there's nothing on rails here. Thus, when things don't go according to plan, you can end up with your artic wrapped round a police car (ahem)...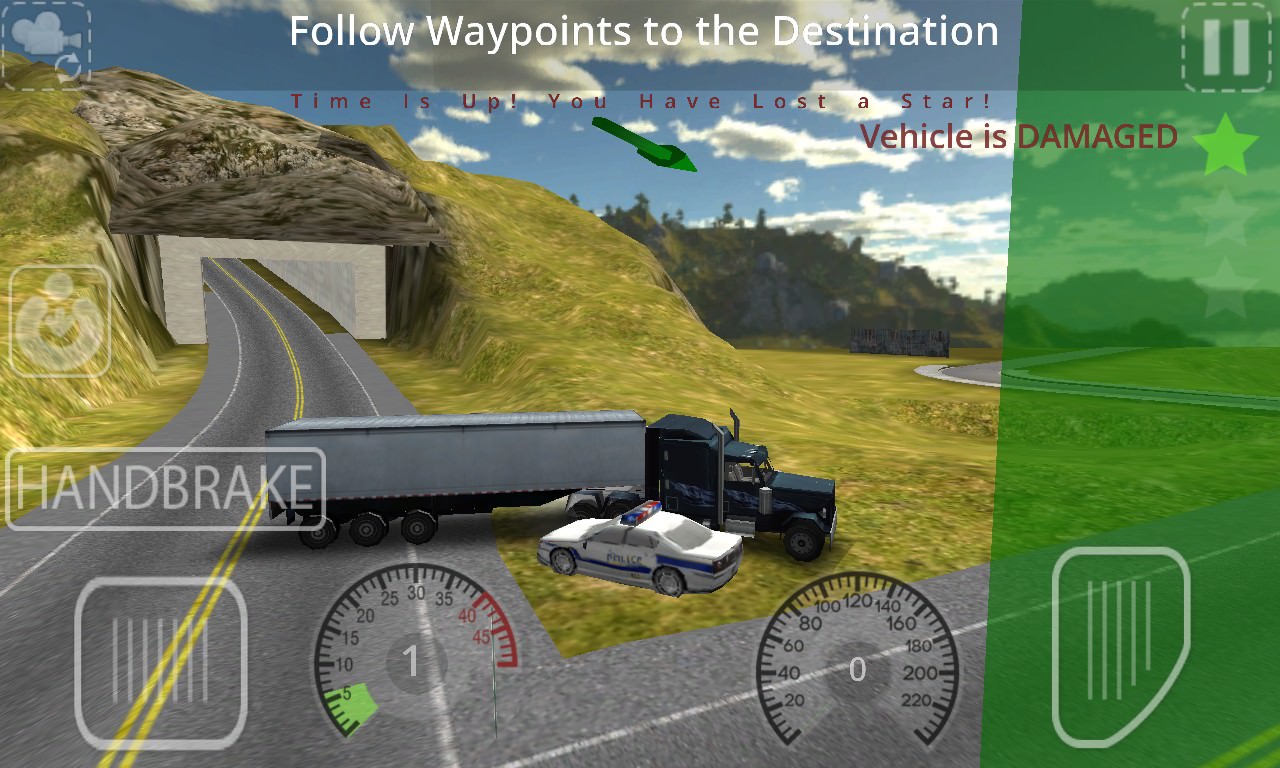 ...or with your panel van beached on someone's fence (double ahem)... (!)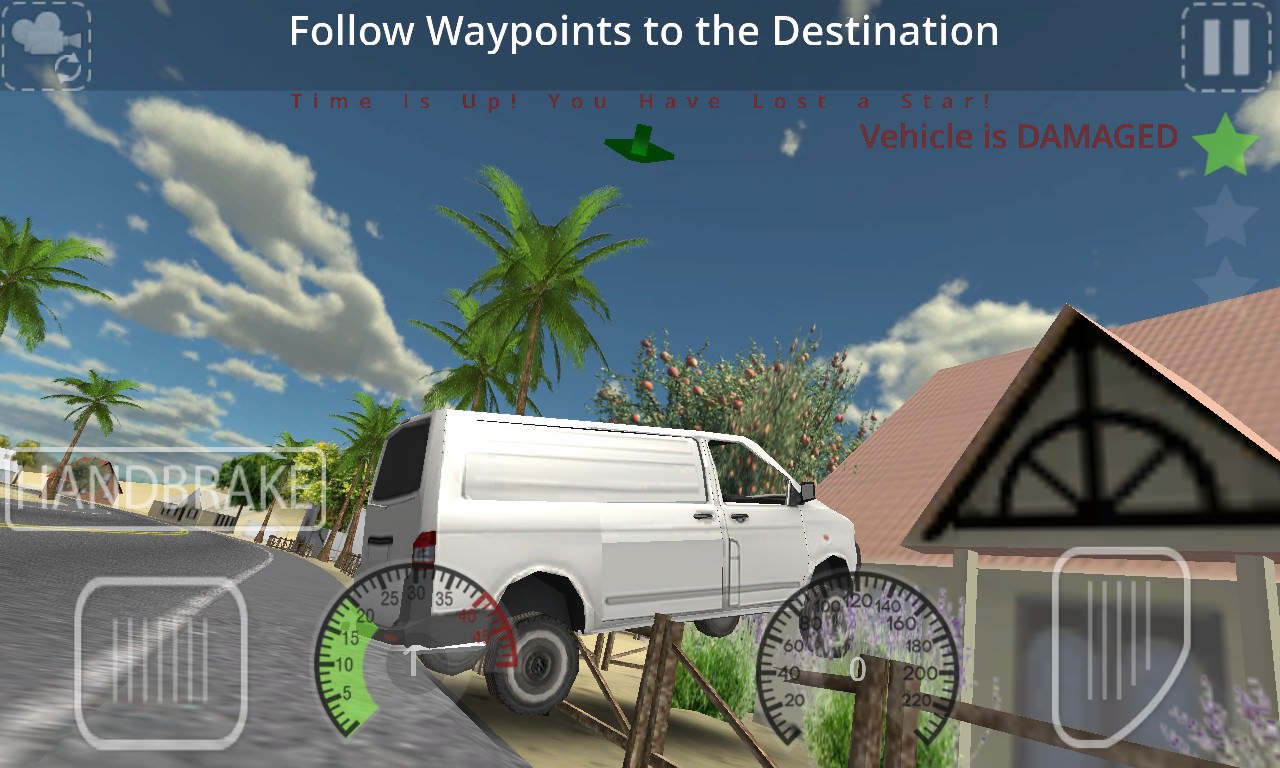 Yes, the collision detection in the virtual world, and powered by Unity, really is that good.
Some of the manoeuvres will have you chuckling, such as having to reverse park your lorry into a tight space in a delivery yard - it's the sort of thing you do in real life because you have to - here it's part of a game that you're choosing to play!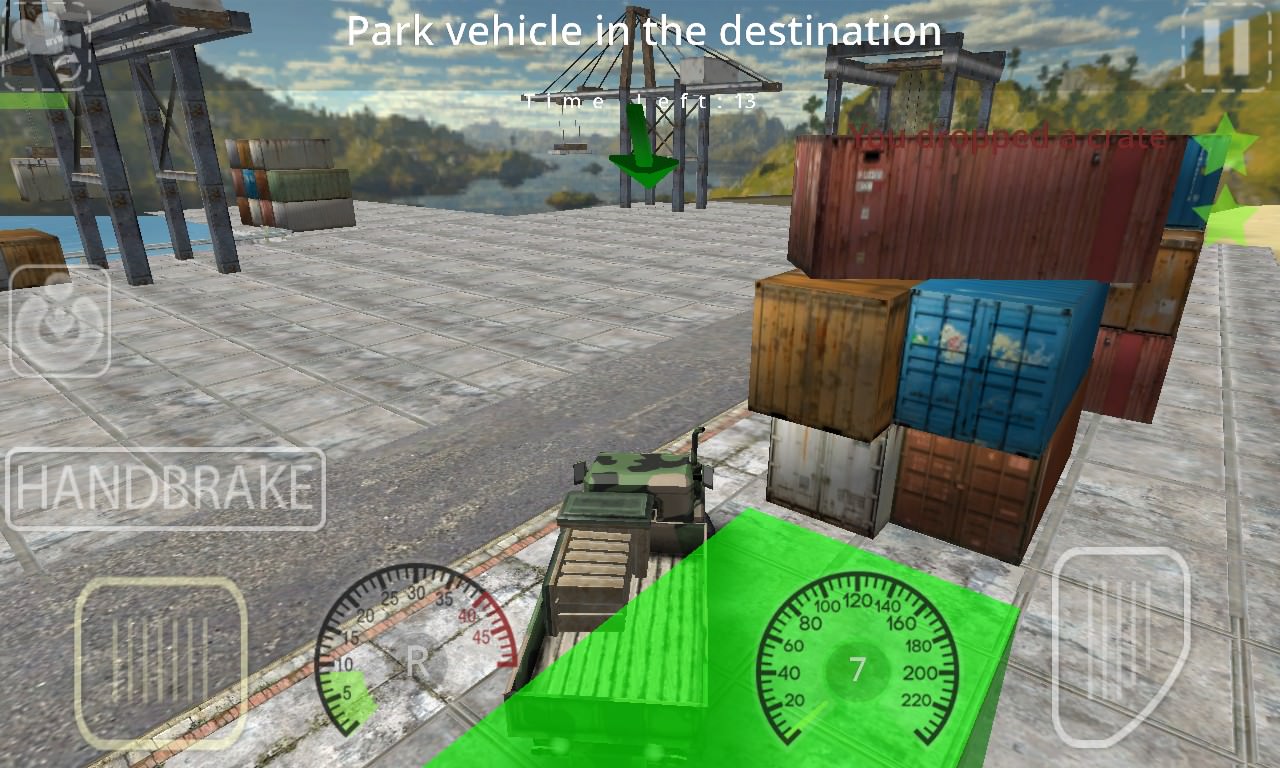 Although you're free to drive wherever you want in a challenge level, there's also a genuine 'free drive' mode, where there are no goals or waypoints, and you're free to go wherever you want with no pesky green arrows and waypoints nagging you all the time. A handful of vehicles are available initially, with more getting unlocked as you collect stars in completing the main challenges.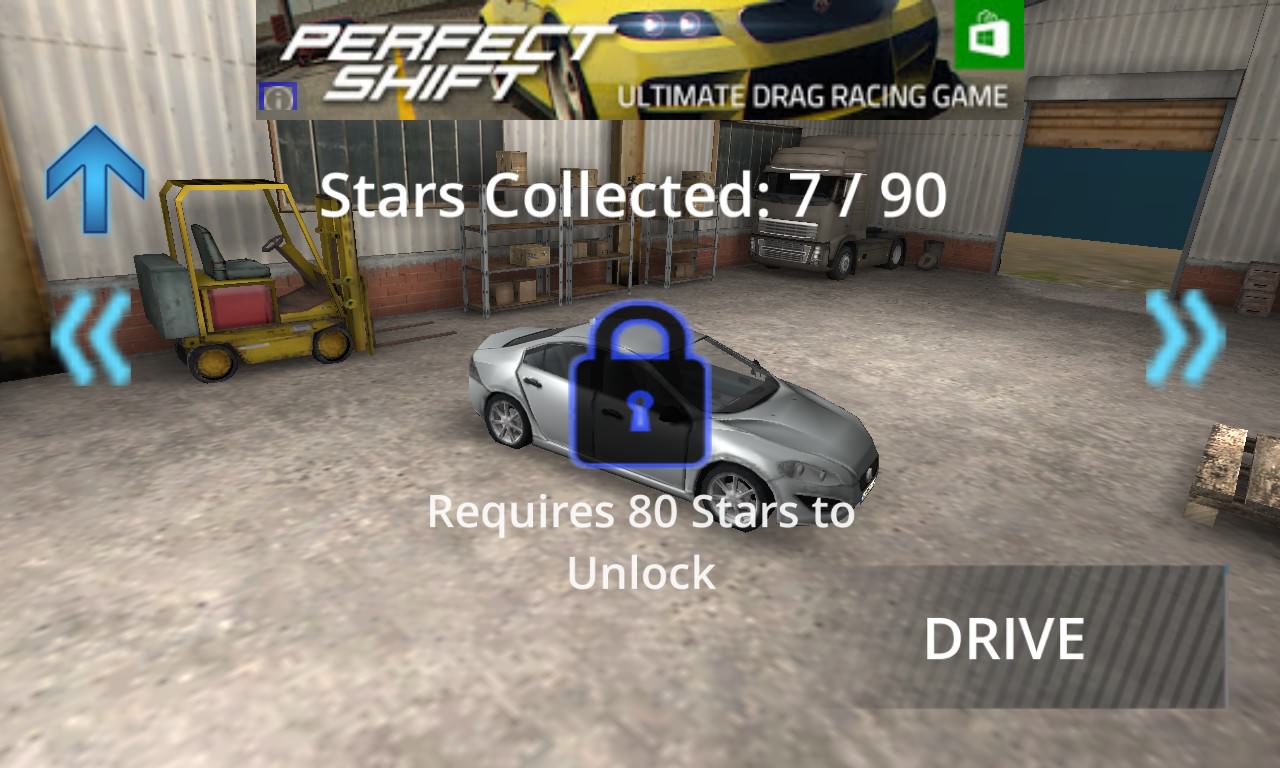 It's all rather perfectly pitched. Right now there are two virtual worlds to choose to drive in, but future updates should bring more worlds, more cars and more challenges.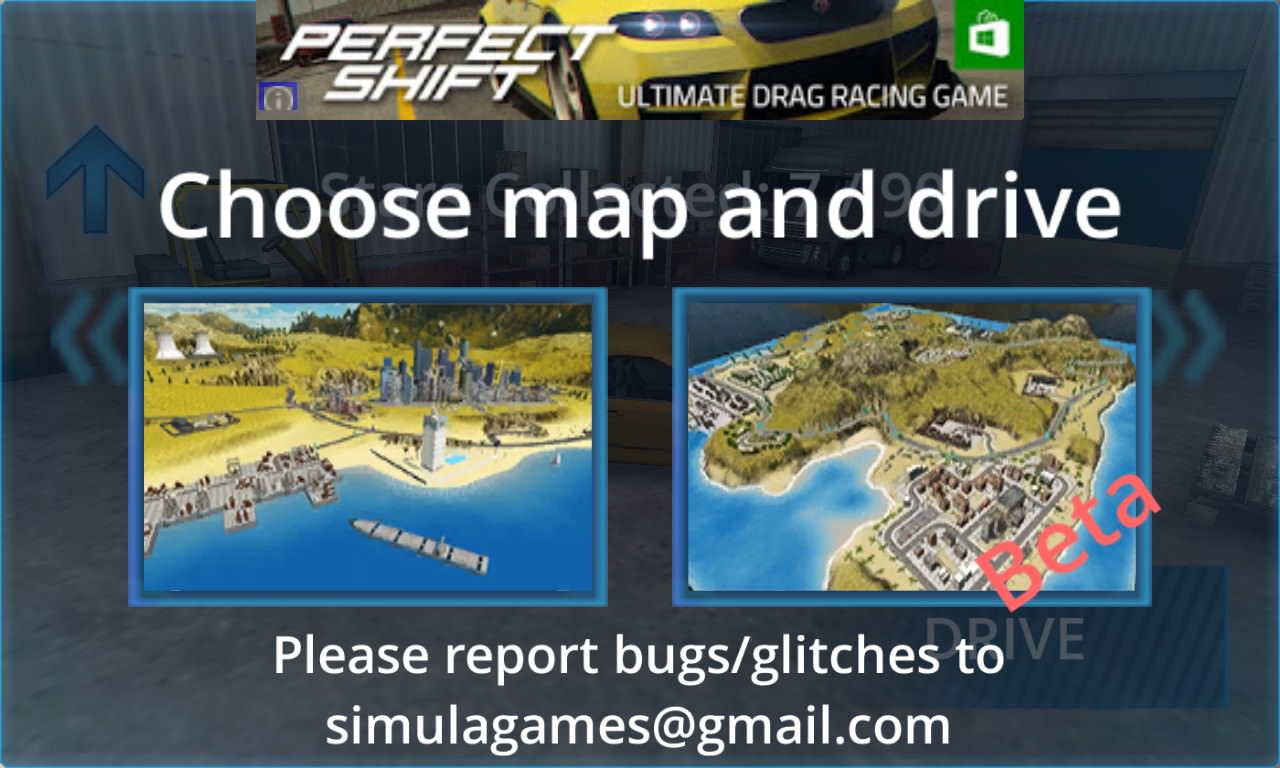 So almost a perfect simulation/game then? Well, almost. Aside from the graphical redraw glitches mentioned, more than once I found myself missing a waypoint green marker and driving on aimlessly, then backtracking and missing the marker again, and so on... The markers are placed by the developer for each challenge and I think a few of them could be made a little more obvious, especially small turn-offs from a large and fast road.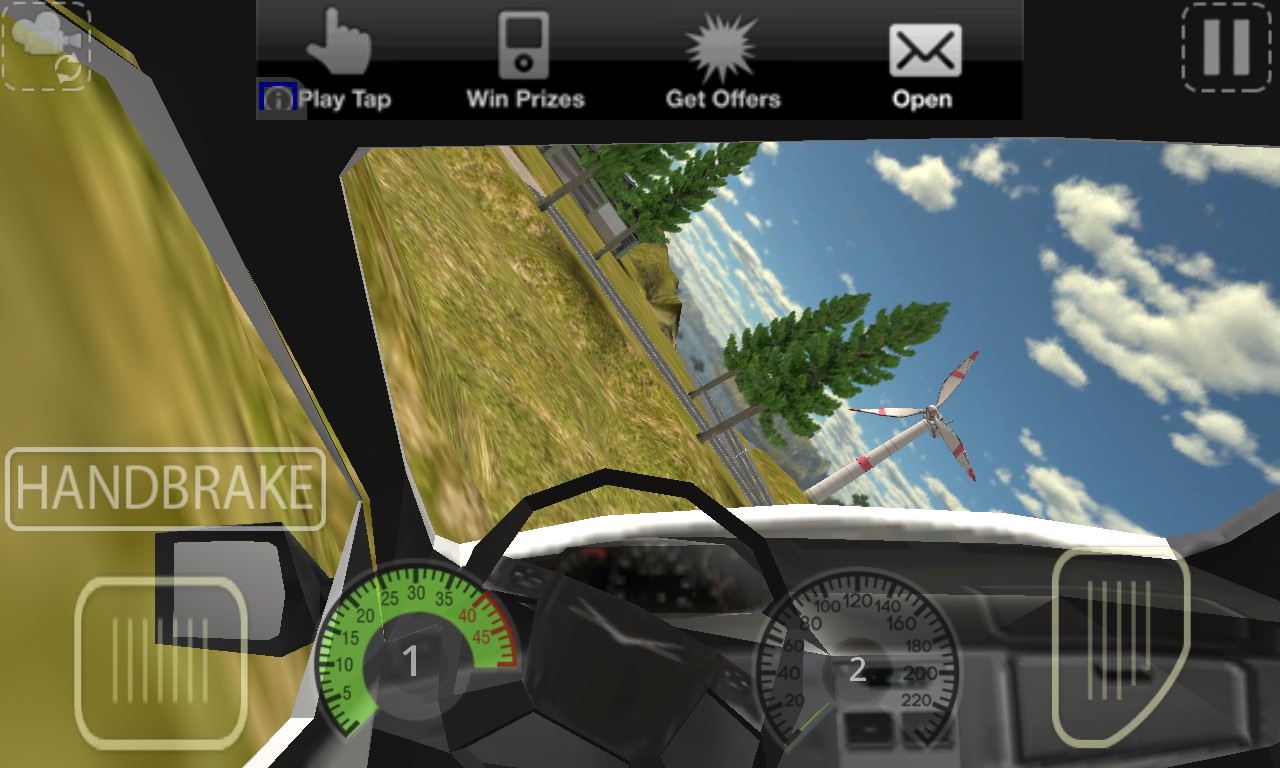 But I'm quibbling. The joy of trucking around (literally), getting the job done while trying not to roll a 30 ton lorry down the nearest hillside and causing carnage, is well worth the price of... free. For the sake of tapping past a few adverts, this is almost a must-install for any petrol head or fan of simulation games.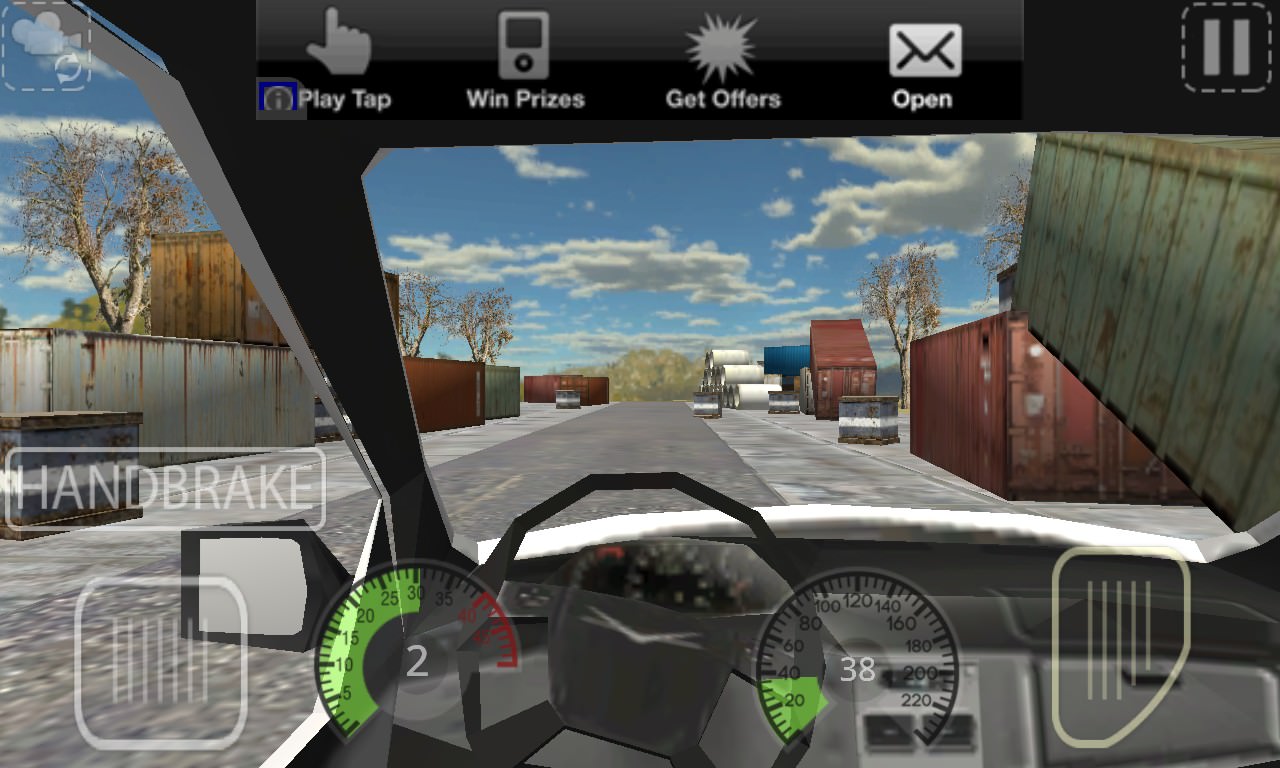 Reviewed by Steve Litchfield at