Review:
Audials Radio UWP
Score:
79%
Although designed mainly for Windows 10 on laptops, hybrids, even Hololens, Audials Radio UWP also works pretty well under Windows 10 Mobile, as you might think. A direct competitor to TuneIn Radio UWP, this covers similar ground, handling live Internet radio streams and podcasts, but with a few twists of its own.
Buy Link | Download / Information Link
From the Store description:
100,000 of the best radio stations from around the world and more than 70 genres. The radio recorder lets you record your music simply and quickly while you listen and then save those songs as MP3 files. Furthermore, the Audials App doubles down on entertainment with an additional 260,000 podcasts.

Find the best stations to enjoy your favorite music, just by simply entering the name of the artist or genre or selecting language, country of origin or local.
With just a click, you can switch back and forth between stations playing your favorite artists and genres. Never miss a track!
With Audials Radio you can also record your favorite music. Audials Radio even automatically edits and saves your recordings as individual files.
Specify your new favorites, manage several lists of faves for quick and easy access. Audials Pins let you quickly and easily add new genres, artists or countries to your home screen for one-click access.
Over 260,000 podcasts and millions of episodes are waiting to inform and entertain you – 100% free! Whether it is news, game previews or reviews, comedy, science, movie shows, sports reports or language programs – Audials Radio has the perfect podcast for you. Search and find your favorites, then play or start your download with a simple click!
Being free to download, there's no reason not to try all this for yourself, but the screenshots here should give you a good idea of what to expect.
The directories of Internet radio streams and podcasts are second to none and up to date, so in that sense this is the best place to start if you have unlimited data and are happy to stream all your music and podcasts, all the time. Streaming was smooth after some initial stutters for each stream, but in fairness Audials Radio does only (by default) handle higher bitrate streams (to assure audio quality), so taking a few seconds to really get going isn't necessarily a major criticism.
Aside from the depth of the directories, there's also a very polished interface, with Fluent Design, smoothly sliding panes and responsive controls (though I never did find one to pin streams to my Start screen). This is the first time I've come across Audials Radio, so I've no idea of the frequency of updates, but the app looks very up to date to me.
The biggest unique feature is being able to 'Record' any stream. Just tap the control and sit back. Even with the screen off, in theory, i.e. just tap the record button, choose whether the recording should end at the end of the current song or carry on, and you're done. Later, your recordings can be played back as any other local music file. Cue memories for my generation of recording songs off the radio onto audio cassette, i.e. hearing the start of something good and mashing down on record keys, hoping to get most of it!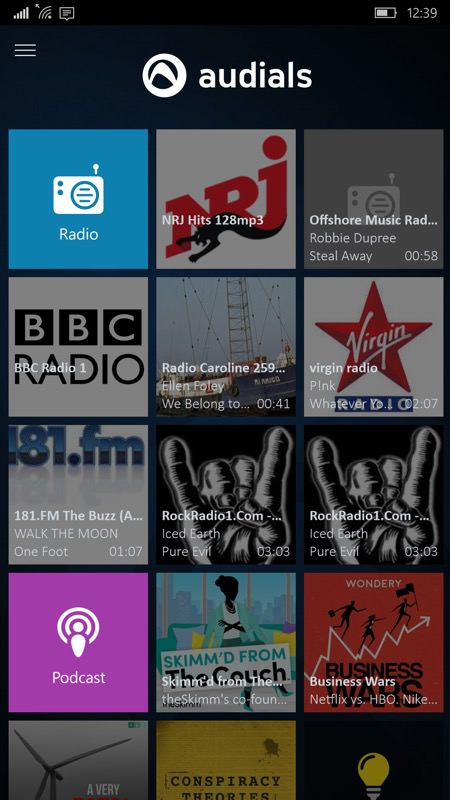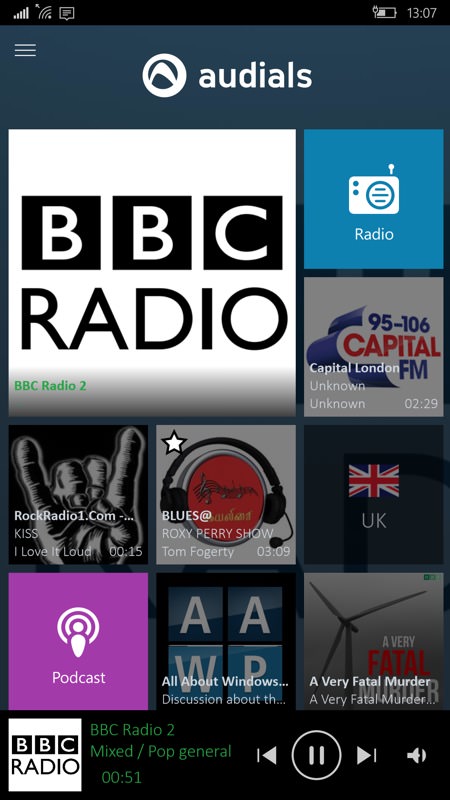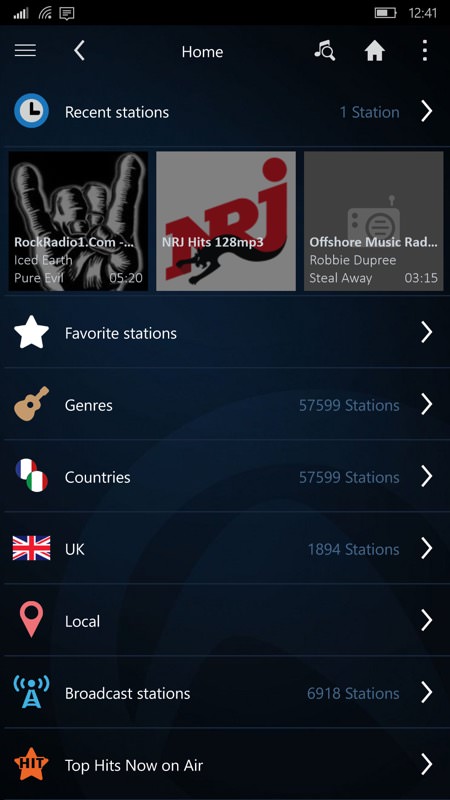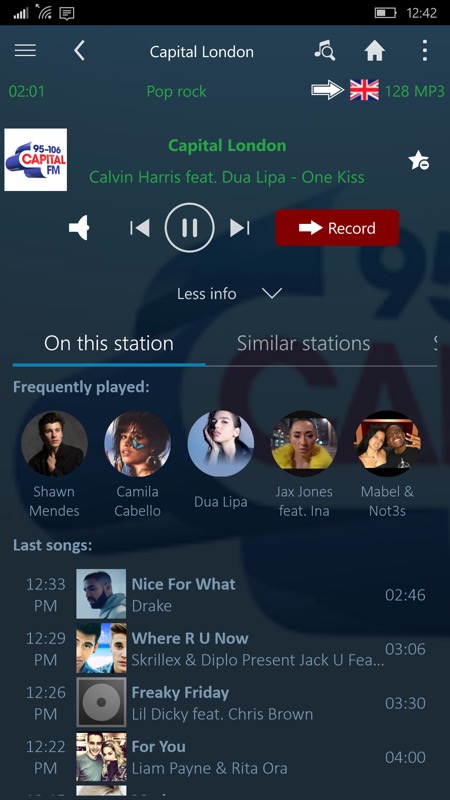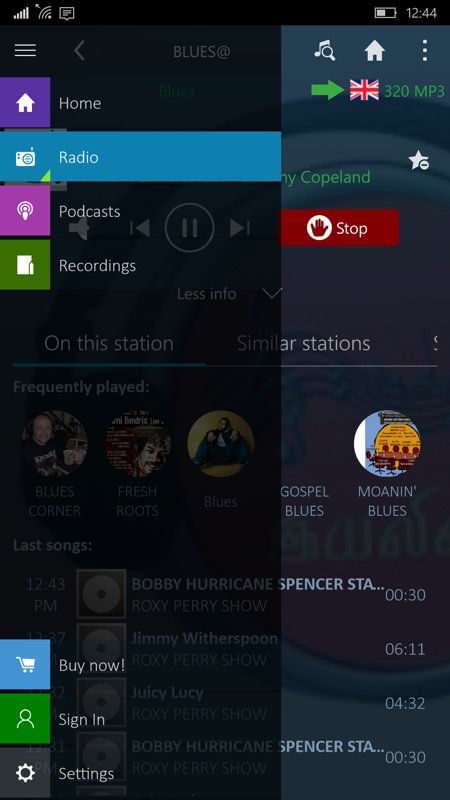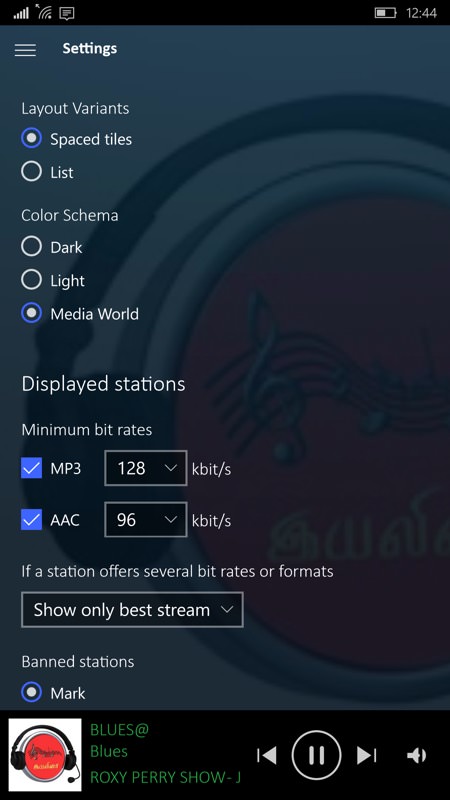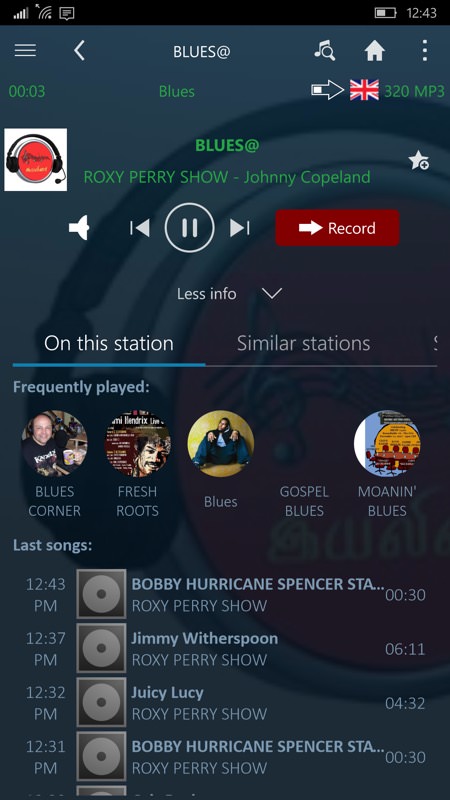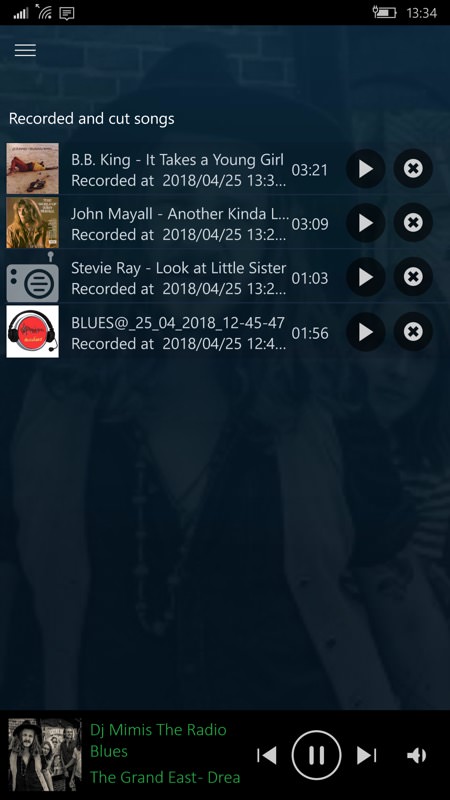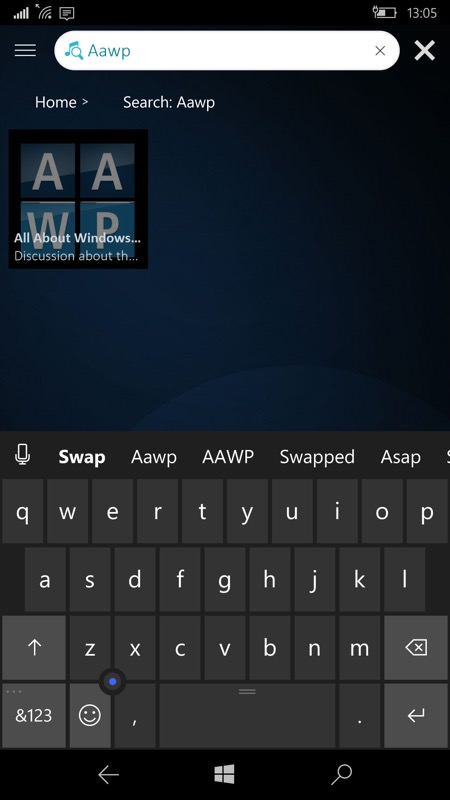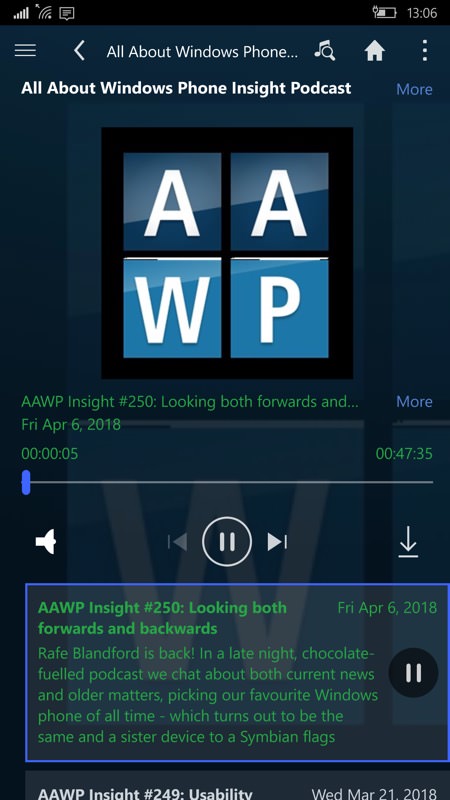 The only glitch I experienced was not being able to sign into Audials Radio with Facebook - the authentication went fine but the 'Sign in' panel never went away on the home screen, so clearly something's awry under the hood here.
Audials Radio is beautifully presented, especially on AMOLED screens, and well programmed, a clear labour of love by the developers. As far as I can tell, it's monetised by a premium version ('Audials RadioTracker 2018') available at commercial prices for the Desktop. But it's an easy win for Windows 10 Mobile - just use it and enjoy.
Reviewed by Steve Litchfield at