Review:
Media Player UWP - a cautionary tale and a purchase-crippled mess
Score:
55%
Now, I've ranted before about developers pulling greedy tricks in the Store, 'massively discounting' apps and games from unrealistic original 'RRP's to attract attention. And Yellow Elephant here is guilty in the same way, partly by offering silly discounts in the Store (though not as bad as in my original examples) but mainly by producing an application that's so ridden with 'buy-me-now' purchases that it's almost impossible to use. The core idea is to play local music and videos, plus Internet radio and other streams, but save your time (and money) and... Just. Don't. Bother.
Buy Link | Download / Information Link
[I don't generally publish reviews that I think are going to be so damning, but in this case it's a good example for developers/everyone of what not to do.]
Now, I'm all for developers getting paid and offering a free base product with multiple in-app-purchases to do interesting extra things. For example, with a media player like this, I'd expect in-app-purchases (going 'Pro') to enable the support of wacky video or audio codecs, or perhaps higher bitrates, to enable premium features like audio effects and custom themes. That would be typical and sensible. And the developer might actually get some users and eventually some money.
Instead, Yellow Elephant here goes for the jugular immediately, presenting a request for a Store authentication within seconds of launching Media Player, along with a barrage of other pop-ups and garish 'buy me' promotions. As often helps here on AAWP, let's go for a walkthrough, so that you get the idea of what I saw: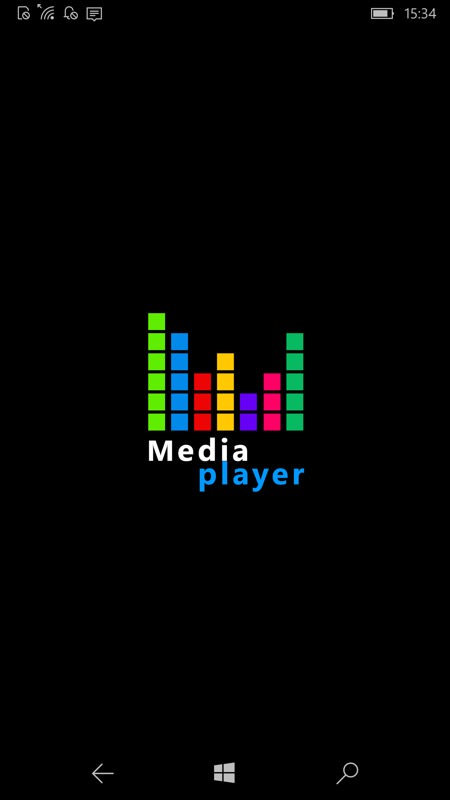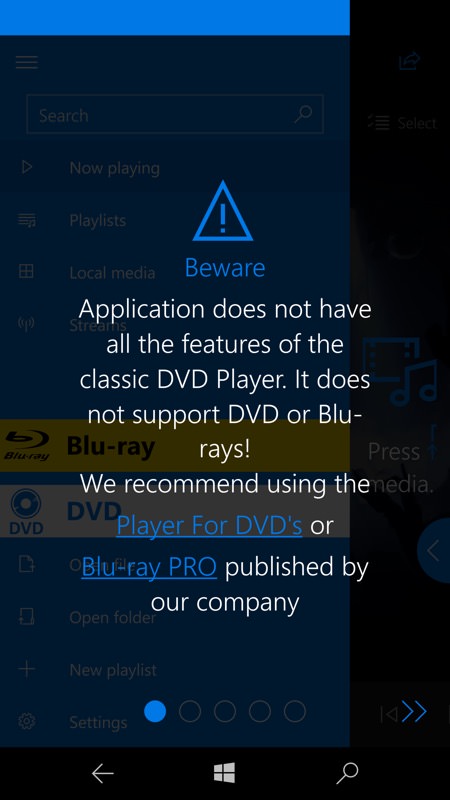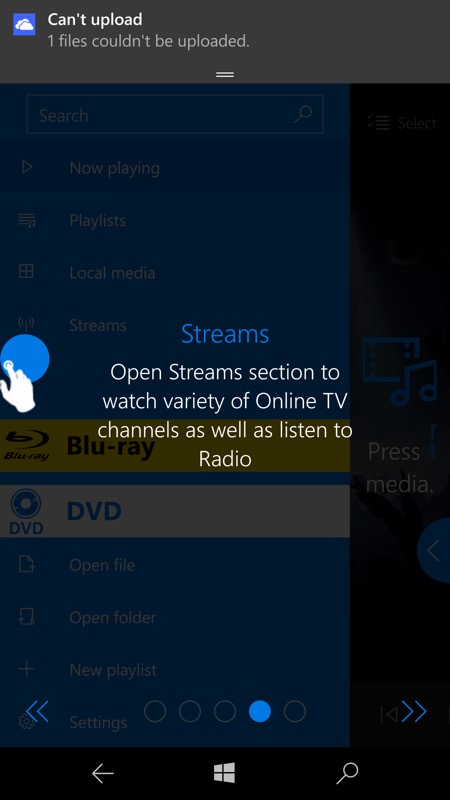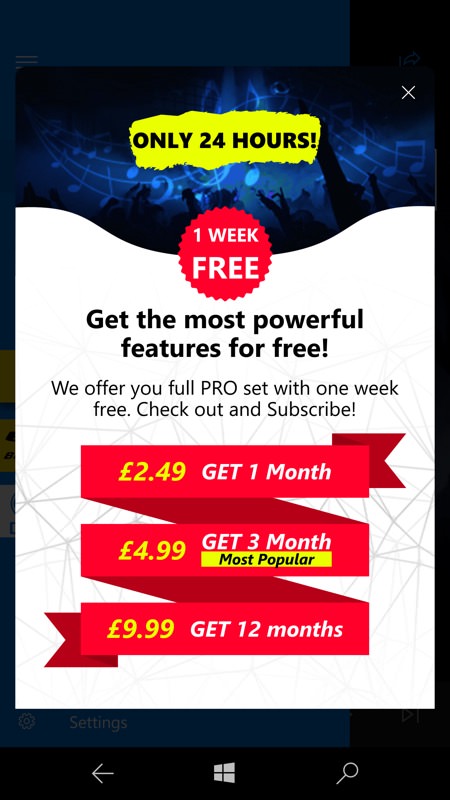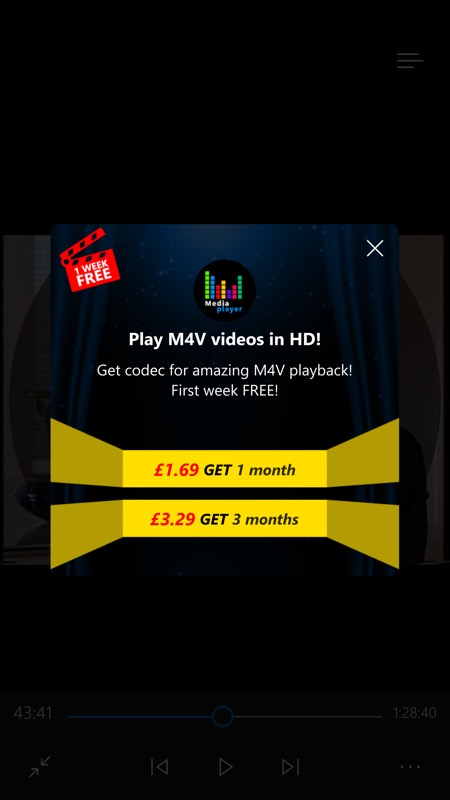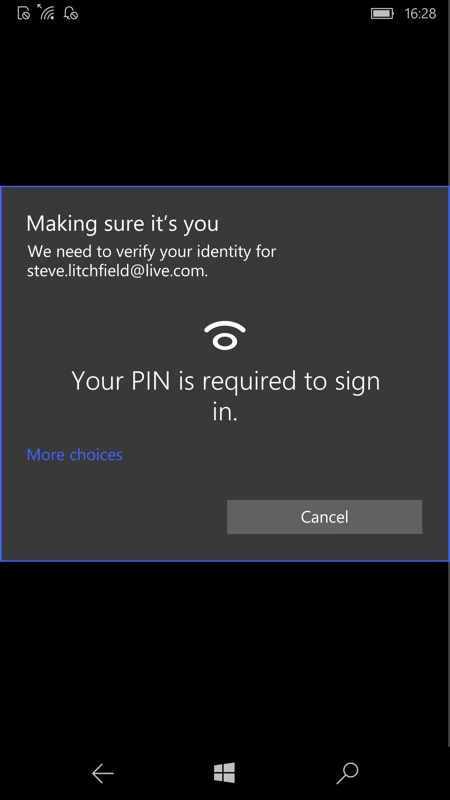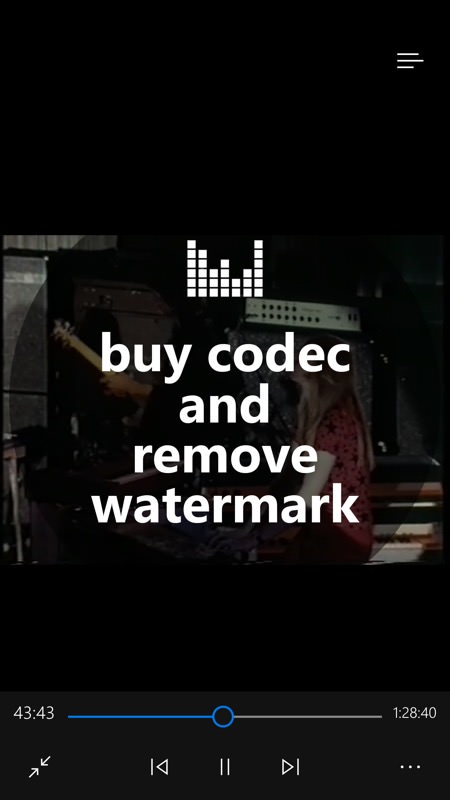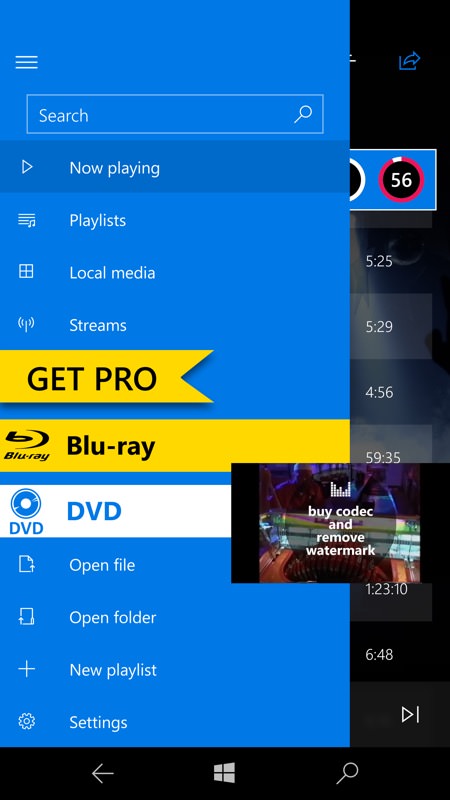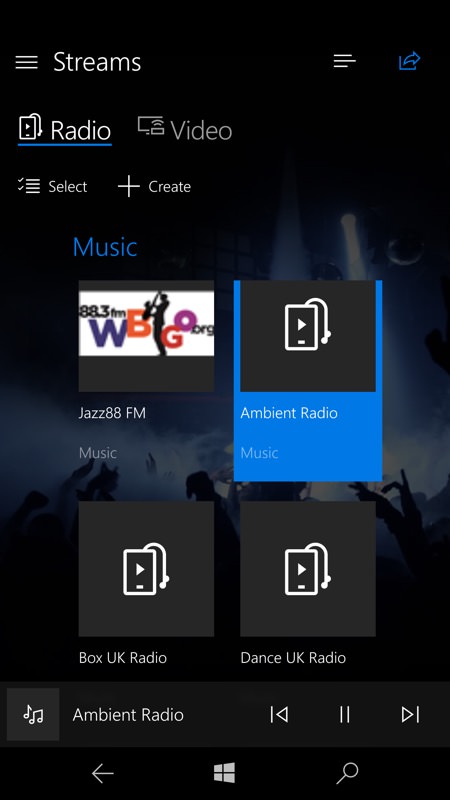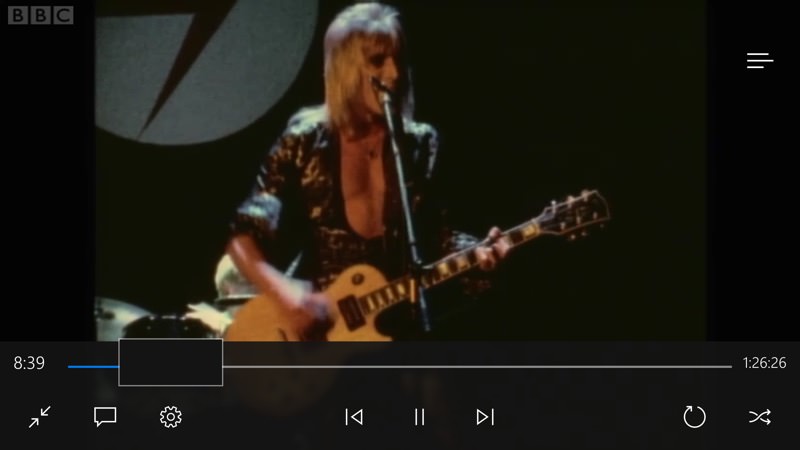 In summary, Media Player UWP is a disaster. To put things into perspective, I can already play my local music with Groove Music (yes, yes, it still works just fine), I can already play my local videos in the 'Films & TV' built-in application in Windows 10 Mobile. In short, there's no need for Media Player to exist. Yes, I appreciate that if you accede to the developers ads and buy extra codecs then it's possible that some extra niche videos might be playable (I'm guessing DVD rips?), but for the vast majority of people the Microsoft codecs and software are just fine. And there are far better Internet Radio applications (e.g. here), so this isn't a reason for keeping Media Player around either.
Reviews online class this application as 'exortionware'. And I'd agree. I haven't paid the developer a penny and have just taken one for the team, as it were, in terms of writing all this up. Just avoid.
The very best freemium applications show enough of what they can do that you physically want to reward the developer and 'own' the app for all time. I did this yesterday with an image resizing utility, for example, paying £5.99 for a lifetime 'license'. Fair enough, I'll use it a lot.
Media Player, from Yellow Elephant, here just made me angry....
Comments welcome. Have I missed anything?
Reviewed by Steve Litchfield at