Review:
Yking 2000mAh Qi coil (adding Qi to the IDOL 4 Pro)
Score:
66%
(Yes, I'm going to keep referencing AAM - All About Mobile - the latest addition to the All About sites, even though it's not yet live. But all relevant content is building up in its database, so as soon as Rafe wields his screwdriver and puts AAM live it will appears with over a year of content in an instant.)
The earlier 1A coil was thin and smooth, gold-coloured, while this new offering is black and textured, along with the obligatory theoretical specifications printed on the under-side: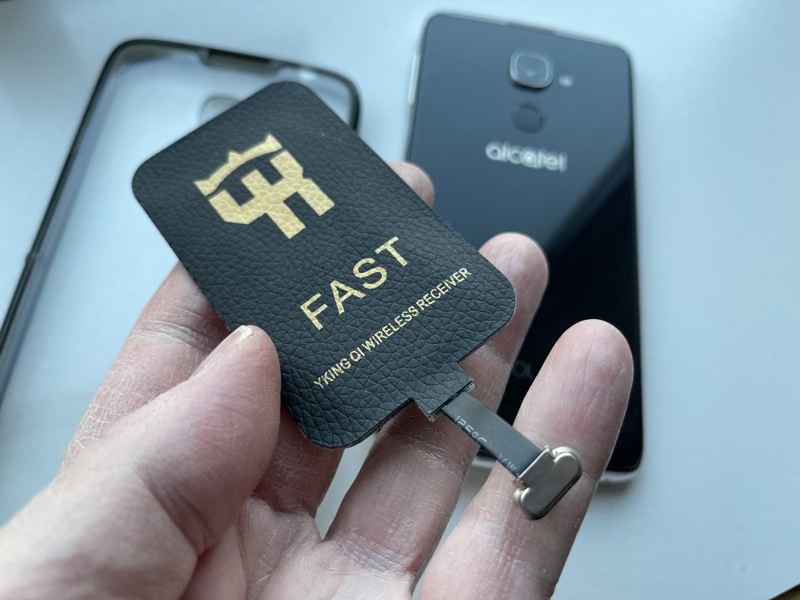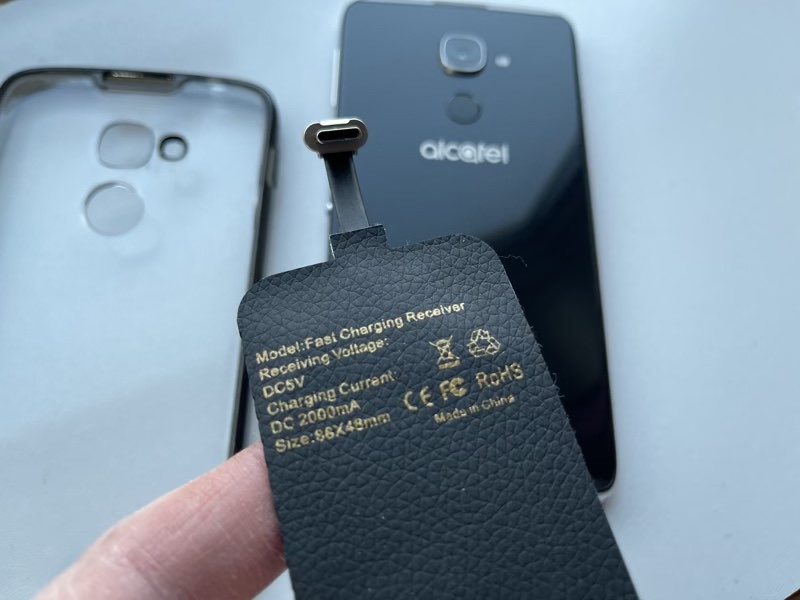 It's at this point that I shoult point out that you should take these current ratings with a large pinch of salt. In practice, the charging speeds attained depend on (deep breath):
phone charging circuits
phone OS
make and rating of the Qi pad
size of the Qi pad's coils
alignment, centre to centre, i.e. how accurately you put the phone down - see also my piece on Apple's new MagSafe, which solves this issue, at least
power source feeding the Qi pad
Phew! There's a lot to go wrong there. At absolute best, I'm sure 2A is possible, under ideal conditions with a specific test phone at Yking headquarters. Meanwhile, back in the real world, you'll be back at 1A or, more usually, the baseline Qi speed of 450mA. If it works at all.
But don't despair too much, because with the AAWP audience in mind, in particular, I can report that the electronics in this Qi coil works reliably with the Alcatel IDOL 4 Pro, a faux flagship (superb speakers, screen, and audio DAC, shame about the camera!) that has had to live solely on wired charging up until now.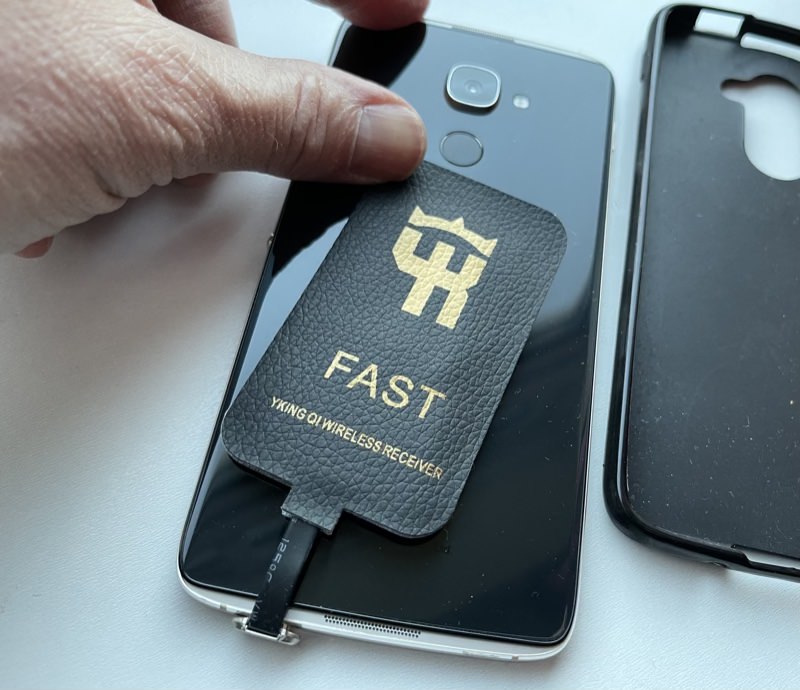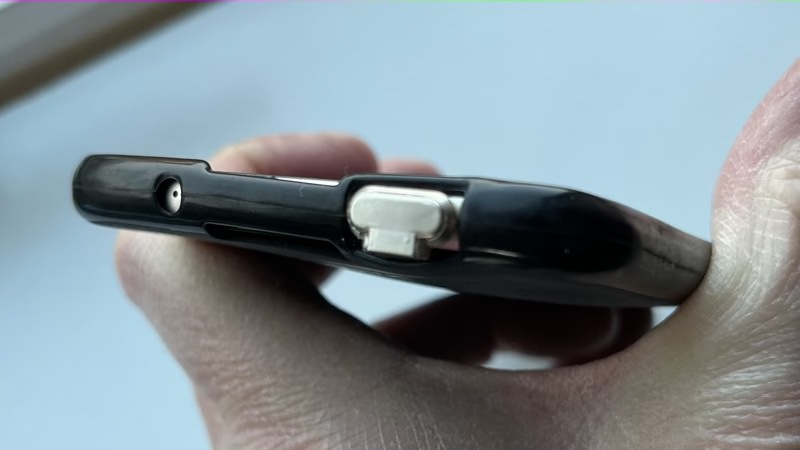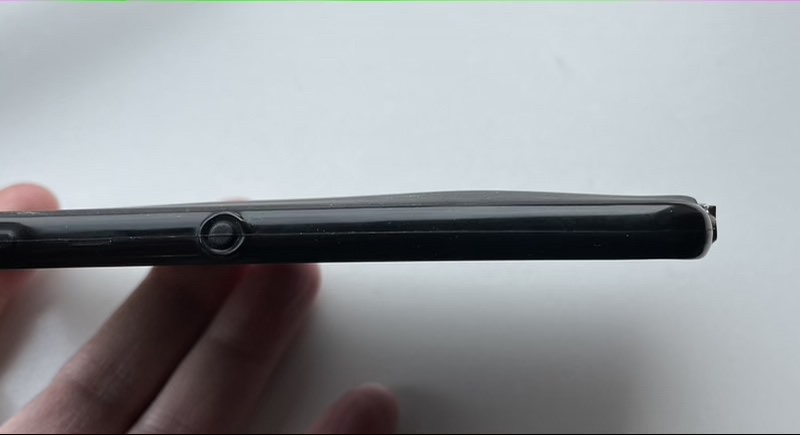 So yes, a result of sorts in that this Yking coil gives the IDOL 4 Pro a new string to its bow - at long last.
However, and it's a big however, things get patchier from here on in. For starters, current supplied to the Alcatel seems to top out at 450mA, even when placed on a high current Qi pad. Again, I'm not going to attribute direct blame here, since the possible bottlenecks are listed above, but rather report data points.
I tested the Yking coil with a number of Type C-equipped Android smartphones and am not convinced that I ever got more than half an Amp out of it. Plus compatibility was strange - the older Google Pixel 3a XL worked with the coil, charging happily, but the newer Pixel 4a 5G just pops up a message about an 'unsupported audio accessory' and doesn't charge at all. Similarly on the Xiaomi Redmi Note 9 Pro. But it worked fine with my Moto G8 Plus.
So go figure. Clearly the electronics inside the coil haven't been tested with that wide range of smartphones and my guess is that it doesn't fully comply with the various Type C specifications.
On the other hand, if this very non-conformance helps the coil work with the IDOL 4 Pro?...(!)
But I can't really recommend this overall. Not working with the latest Google Pixel, with pure Android and up to date everything, is a bit of a clue that corners have been cut at Yking. Hence the lowish review score.
Reviewed by Steve Litchfield at